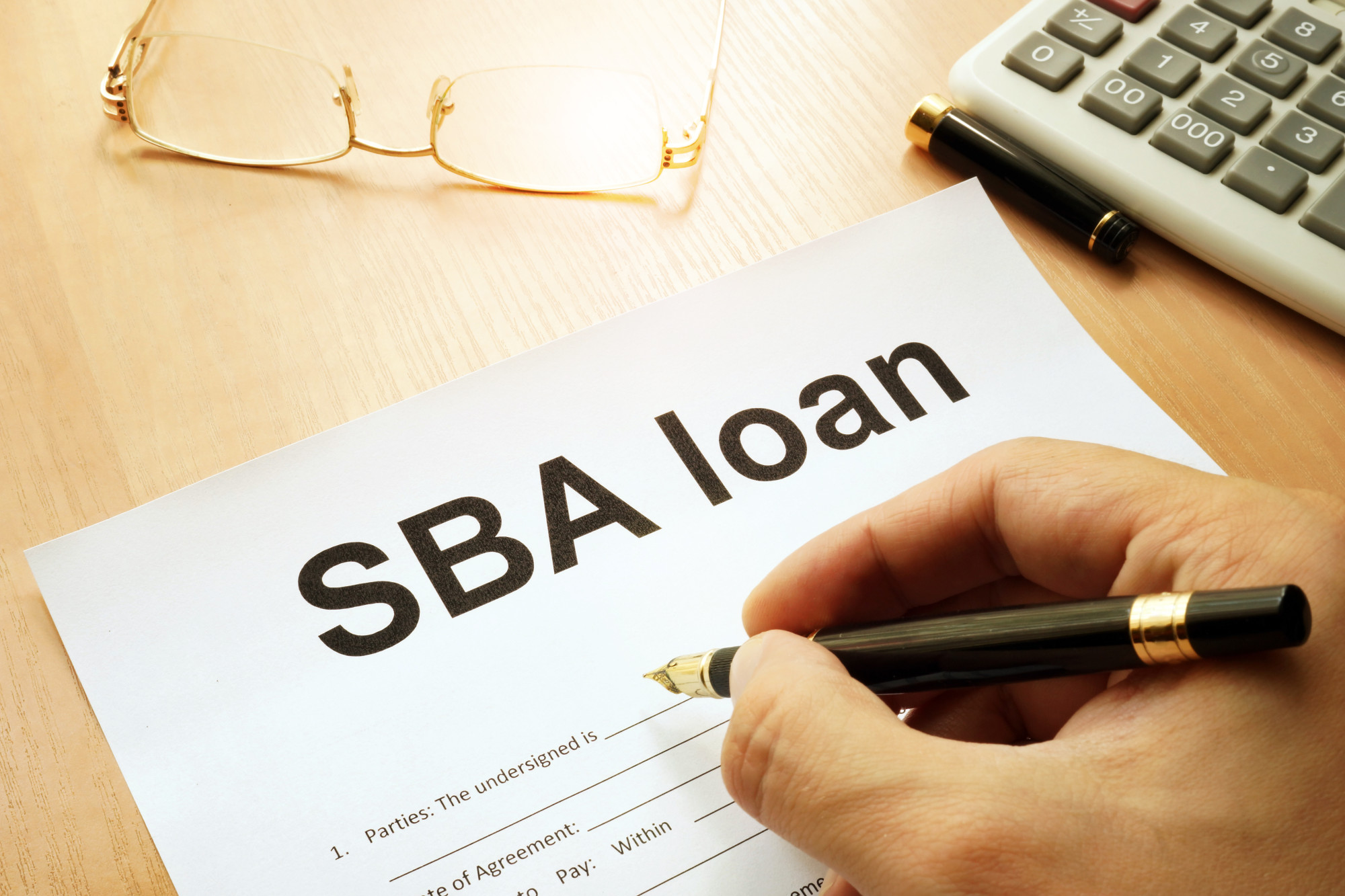 The novel coronavirus has created a serious health problem for the entire world and for the economy, with many small businesses caught in the crossfire.
In addition to peoples' lives, businesses large and small are also becoming a victim of this global pandemic. Thankfully, there are resources for help and assistance via debt relief grants, loans, and even nonprofit and private funding options.
While approximately 30 million American small businesses are facing some serious uphill battles in the days and months to come, help is available. Read on to learn more about how your small business can find relief through various government and private programs.
Help From the U.S. Federal Government
The United States government recently signed a $2 trillion federal coronavirus relief package called the CARES Act. This new package includes approximately $350 million allocated to small businesses in the form of grants, loans, and other protections.
Each program is designed to get cash flow to businesses without excessive red tape and less paperwork that can often take weeks or months to be approved. The plan is to incentivize business owners to keep their employees on their payroll and to offer them loan forgiveness and other assistance.
Paycheck Protection Program (PPP) Loans
Starting on April 2, 2020, the Small Business Administration (SBA) began processing loan applications for the Paycheck Protection Program (PPP). Currently, the program will be available through June 30, 2020, but may be subject to change.
This program is a loan that gives small businesses a direct incentive to keep their employees on their payroll in order to ensure that workers get paid, and businesses stay in operation. This program is given to business owners, as long as your employees are kept on the payroll for eight more weeks, and that the money is used to pay for payroll, rent, mortgage interest, or utilities.
To apply for a PPP loan, you may do so through any existing SBA 7(a) lender, or through any FDIC bank, credit union, or any Farm Credit System institution that is participating in the program. As more regulated lenders are available to offer these loans, they will also be added to the program.
If you need PPP assistance, contact your bank as soon as possible. You can find a comprehensive list of rules and other information available for download on the Small Business Administration website.
Economic Injury Disaster Loan (EIDL)
Another program currently offered by the Federal government includes Economic Injury Disaster Loans. These loans have been put in place in response to the COVID-19 pandemic and are geared toward helping small business owners in all 50 states, including Washington, D.C. and all US territories.
With the EIDL, you can receive an advance of up to $10,000 if your business is eligible and your application is approved. The advance will give immediate financial relief to businesses coping with a temporary loss of revenue. Once your application is submitted and approved, your advance will be considered as debt relief grants that will not have to be repaid.
To be eligible for an Economic Injury Disaster Loan, your business must have fewer than 500 employees. The program also covers sole proprietors, independent contractors, self-employed people, and private nonprofit organizations. It also covers 501(c)(19) veterans organizations that are affected.
If your business has more than 500 employees, you may still be eligible if you meet the size standards for your industry per the SBA guidelines. Once your application is complete, funds should be available within days, and the advance portion of the loan does not have to be repaid.
State-Specific Debt Relief Grants and Other Programs
In addition to getting economic help from the Federal government, many states are offering their own programs to help small businesses. Keep in mind that these programs can vary depending on the state and that guidelines and availability are changing frequently.
Here are a few examples of what some states are currently offering small businesses in terms of coronavirus-related aid:
Alabama
In addition to SBA assistance, the Department of Revenue in Alabama is waiving late fees for sales tax through June 1, 2020. The waiver applies to hospitality and small retail businesses.
California
Due to its size, California is offering a variety of loans and other forms of assistance, depending on the business location. In San Francisco, businesses with one to five employees may apply for up to $10,000 to pay for salaries and rent if they can demonstrate a loss of 25% or more in revenue. In Los Angeles, small businesses may apply for a low-interest loan between the amount of $5,000 and $20,000 with rates as low as zero percent in some cases.
Maryland
The Maryland Department of Commerce is offering two different incentives for small businesses in the form of grants and loans. The $50 million Emergency Relief Grant Fund offers grants up to $10,000. A $75 million Emergency Relief Loan Fund offers loans up to $50,000 for small businesses with 50 or fewer employees.
Montana and Other States
In Montana, North Dakota, Minnesota, and Wisconsin, the Otto Bremer Trust has created a $50 million fund for nonprofit and community organizations. This fund offers resources via short-term loans, emergency debt relief grants, and lines of credit.
New York City
The NYC area is one of the hardest-hit areas so far, and the city's Small Business Services is offering any businesses with five or fewer employees grants that will cover 40% of payroll costs for two months. Businesses with fewer than 100 employees with a sales decrease of 25% or more may be eligible for a zero-interest loan up to $75,000.
Pennsylvania
The state of Pennsylvania has created a $61 million fund to offer working capital loans up to $100,000 for small businesses and nonprofits with fewer than 100 employees. The current interest rate is 3%, but the PIDA board has the authority to adjust them, so it may be lowered to 0% in the future. This program is administered by the Pennsylvania Industrial Development Authority.
Texas (Dallas and Austin Only)
If you have a small business in the Dallas or Austin, Texas area, WaFd Bank is offering a five-year credit line for those with a WaFd Bank business checking account. The first 90 days are interest-free if your business has experienced a 10% drop in revenue or more. Credit lines may be up to $200,000 depending on eligibility, with this assistance also being available in several other surrounding states.
Washington State
In Washington state, small businesses may get some tax relief. The state is temporarily suspending penalties for late payments, pausing audits, and taking other measures during the pandemic to protect small businesses. Washington also has a shared work program that allows eligible businesses to reduce employee hours by as much as half without having to lay off workers.
These are just some examples of what certain states are doing to protect their small businesses during the COVID-19 pandemic. Small businesses in all 50 states are able to apply for SBA grants, loans, and other programs.
Check with your specific state often to find out what kinds of programs are available to your small business. The requirements and what's being offered will likely change frequently as conditions adjust. Not all states currently offer state-specific assistance for nonprofits and small businesses, but this could change in the future.
Private Companies Offering Assistance
Besides the government on the state and federal level offering debt relief grants, loans, and other incentives, many private companies are providing small businesses with help. Whether it's a major corporation or helps is coming from other small businesses, you can obtain aid from a variety of private sources during this difficult time.
Amazon
This online powerhouse announced a $5 million Neighborhood Small Business Relief Fund, which offers cash grants to small businesses in the local Seattle region. The company is also pausing repayment from sellers with outstanding loans, and they'll pause interest accrual for sellers with loans until April 30th.
FedEx
Multinational delivery service FedEx has initiated their #SupportSmallGrants program, wherein they're committing $1 million in grants to support small businesses in the United States. Each recipient of the grant will receive $5,000 and a $500 credit from FedEx office that can be used for printing posters, banners, custom branded boxes, floor graphics and more. Applications start May 25th.
Facebook
Social media giant Facebook announced a massive $100 million grant for small businesses that have been impacted by the coronavirus pandemic. The company also launched a Business Resource Hub, which features recommendations and links to help small businesses stay connected to their customers so they can keep their companies in operation.
Google
Google has pledged to donate $800 million for COVID-19 relief. This donation includes efforts to assist small and medium-sized businesses so that they can have access to working capital.
GoFundMe and Yelp
Donation-focused company GoFundMe has partnered with Yelp to help independent businesses start fundraisers and accept donations via Yelp's website and pages. The companies also both pledged to donate up to $1 million to the Small Business Relief Fund through GoFundMe.
Kabbage
Kabbage has launched an online hub designed to help boost sales for any small business impacted by COVID-19. The new hub includes a system where small businesses can sell gift cards to customers that can be used at a later date.
Goldman Sachs
Banking giant Goldman Sachs is offering a variety of incentives geared toward helping small businesses that have been impacted by the pandemic. Some of the incentives include a Small Business Stimulus Package allocating $250 million in emergency loans, and another $25 million in grants. In total, Goldman Sachs has committed $300 million to help small businesses.
Kiva
Small businesses can apply for a zero-interest loan of up to $15,000 through Kiva. The company is extending its repayment grace period to up to six months to help companies who need financial assistance as a result of COVID-19.
Yelp
In addition to its partnership with GoFundMe, Yelp's CEO announced that the company is providing $25 million in coronavirus relief to independent restaurants and other hospitality businesses via waived advertising fees. Yelp will also be offering free advertising and other free products and services.
Freelancer's Union
Freelancers and gig workers can apply for financial assistance through Freelancer's Union, which is offering aid in the form of up to $1,000 per household. Eligibility includes a reduction of at least 50-percent in revenue as a result of the COVID-19 pandemic.
Honeycomb Credit
Investment crowdfunding platform Honeycomb Credit is providing small businesses relief in the form of up to $10,000 to $50,000 in working capital. All businesses must qualify in order to receive funds, and several options are currently offered depending on your needs.
Bluehost and Constant Contact
The web hosting company Bluehost has partnered with the marketing company Constant Contact to offer small businesses 60 days of free email marketing. The platform features easy drag-and-drop email templates to help small businesses stay in touch with their customers and market goods and services through email.
Between Federal government and state resources and private companies, small businesses should seek as much assistance as possible during this difficult time. It's important to be vigilant and read all of the terms and conditions associated with any offer you receive before you accept it. Many debt relief grants are "forgiven," which means they do not need to be repaid.
Success in Times of Crisis
From emergency loan help to debt relief grants and more, small businesses can get the assistance they need to weather the COVID-19 storm. Check with the SBA and your state to find out what programs you qualify for, and submit your application as soon as possible to get the help you need quickly.
If you have an eCommerce business and would like to learn more about how to help your business grow online, visit our website and contact us today for more information.