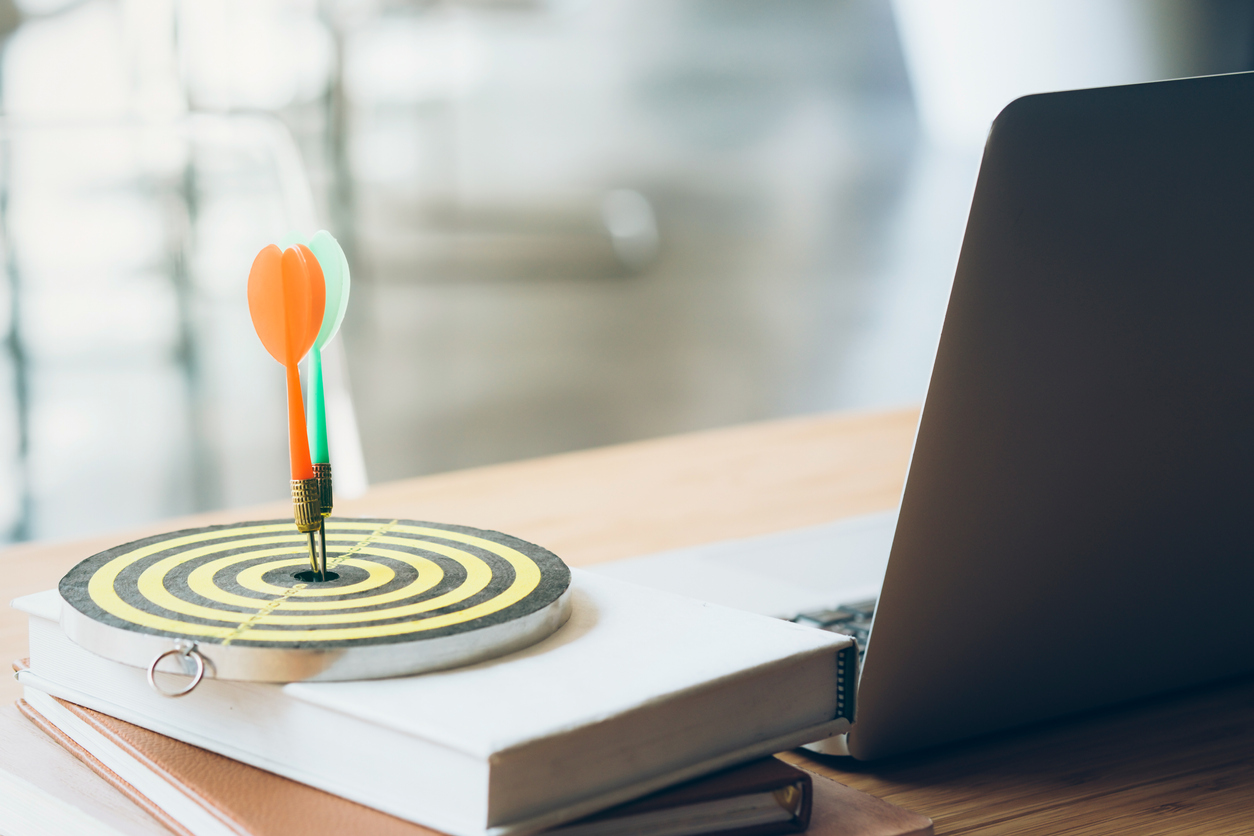 Brands ultimately exist to sell products and services. Just as a friendship depends upon two people getting to know and then liking each other, a buyer-seller relationship is no different.
In order to be successful in business, you need to know your audience. And the better you get to know them, the more successful you'll be. It's not just a case of finding out which products they want to buy. Discovering their preferences across a whole range of issues will greatly enhance your relationship, and creating a target consumer profile will help you achieve this.
Throughout this article, we'll look into consumer profiles by definition, their place alongside buyer personas (while popping in to say "hi" to a few of the differences), and how best to form them for your own business.
What is a target consumer profile?
A target consumer profile is a detailed synopsis of your ideal customer. All successful brands will have a range of customers. There'll be differences in age, interests, lifestyle, and location. There'll be some who only buy once, never to return; others will buy occasionally. A certain number will be repeat buyers — loyal shoppers who you can potentially turn into brand ambassadors.
From a company-centric view, these guys are part of your extended family. They'll often have shared characteristics, philosophies, career trajectories, or similar levels of disposable income.
Why create a target consumer profile?
Successful marketing is all about providing a fabulous customer experience. The internet revolution has opened up global markets, and customers no longer have to rely on the contents of their nearest shopping mall.
This has passed the baton of power into the hands of consumers. Brands can no longer rely on local or national support. If a consumer finds better service from an online site based 10,000 miles from their home address, there's nothing to stop them from taking it.
With so much choice available, and the ease with which businesses can match product and price ranges, the only point of difference for a brand is the experience they provide. 45.9% of businesses are now prioritizing this over product range or pricing — and the best way to achieve it is through personalization.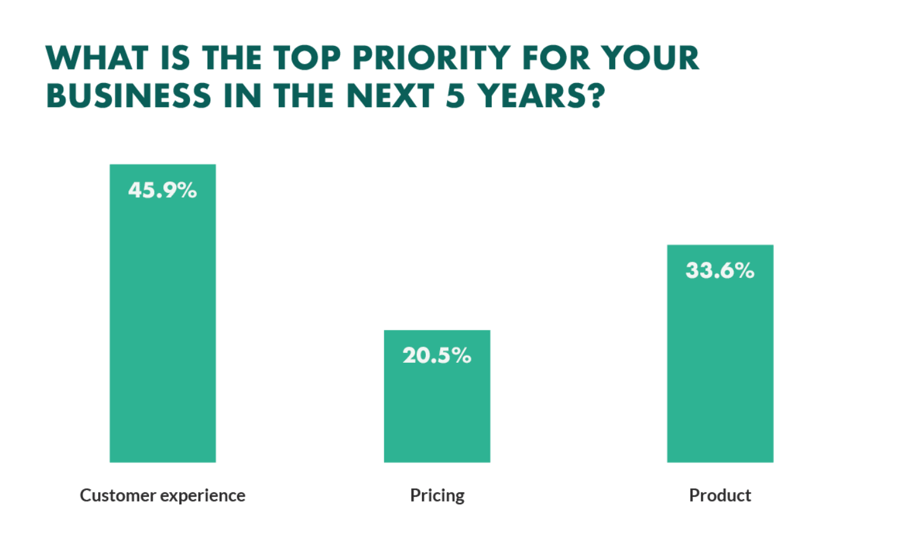 Creating a target consumer profile allows you to get to know your best customers intimately. Once you know them, you can personalize every potential interaction. This approach helps you build a relationship, cements loyalty, and leads to more sales opportunities.
Target consumer profiles and buyer personas: what's the difference?
The terms "target consumer profile" and "buyer persona" are often used interchangeably. In reality, it's like comparing video meetings with voice calls. Understanding the difference between the two is key to creating effective versions of each.
At some point in your brand's journey — preferably at the start — you should create semi-fictional character sheets, detailing the demographics of your intended customers. Note the plural here — "customers." A brand should try to identify several different types of potential customers.
A target consumer profile is a segment within these personas — and it's not just any old segment. Over time, a brand can gather data based on sales figures and feedback surveys. These will help to refine its buyer personas and give them more accuracy. It's possible to segment these personas into several groups, such as big spenders, occasional spenders, and so on.
Your target consumer profile details your most valuable customers. Unlike your initial buyer personas, a profile is based 100% on data, with a view to building as accurate a portrayal as possible.
The Steps to Creating a Target Consumer Profile
There are many ways to create a target consumer profile. A lot will depend on the size of your business, its goals, and the industry you exist within.
A larger organization selling thousands of products will need different elements than a small one, just as a big firm would need to cover more processes when adopting a workforce management platform.
Feel free to introduce your own business-specific elements, but start with these steps and you'll have a great foundation for a target consumer profile.
1. Create buyer personas.
As mentioned above, before you can find your superstar customers, you'll need to create buyer personas. These will benefit the whole of your workforce, as they'll give different departments a view of the kind of customers you're hoping to engage with.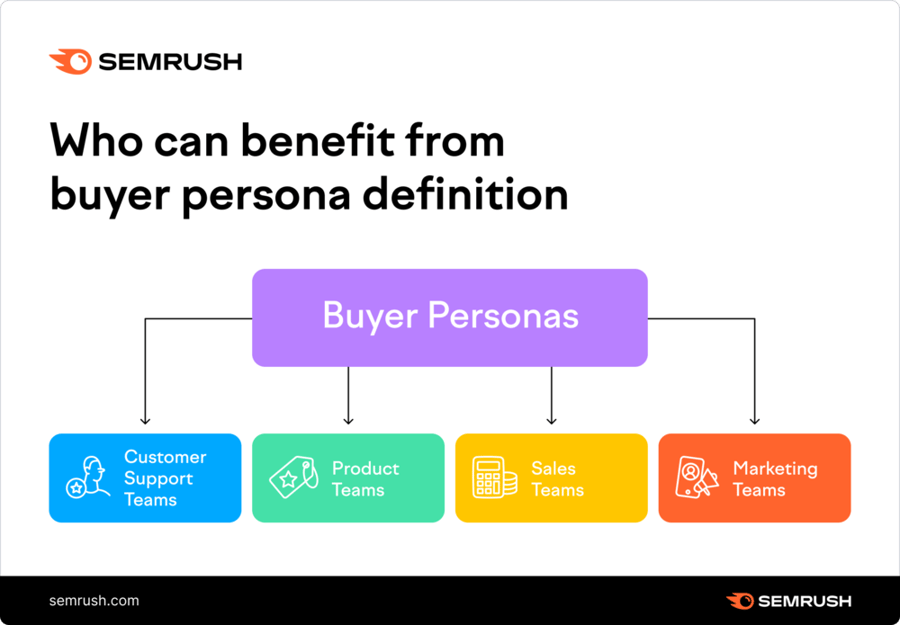 There's no hard and fast rule as to what should go into your customer personas. Ask yourself the question: what do you need to know? Aim for around five different personas, but don't be afraid to go for more or less — the breadth of your product range should dictate the number of buyer personas you need to create.
Here are 11 useful data points that you can include in any customer persona:
Age
Gender
Marital status
Number of dependents
Occupation
Income
Location
Hobbies
Social media preferences
Favorite brands and online sources
Purchasing preferences
2. Analyze data for segmentation.
If you've created personas at the dawn of your business, then segmentation should come when you've accrued sufficient data. A hugely successful start-up may be able to begin the process after a matter of months; others may need to wait a year.
There are lots of ways to segment customers. You can group customers based on geography, age, gender, the number of children they have, or the specific points of diversity that are valuable to your different marketing approaches.
For the purpose of creating a target customer profile, we'll look at value-based segmentation. By using data compiled from the likes of Google Analytics, you can refine your customers into what they're worth financially to your business.
Top considerations include:
Number of purchases: which customers buy the most products?
Average spend: which customers spend the most?
Lifecycle stage: the "lifecycle" is the relationship your brand has with a customer. An ideal lifecycle may start with them becoming aware of your brand, lead to online browsing, progress to a sale, turn into more sales, and result in a loyal customer.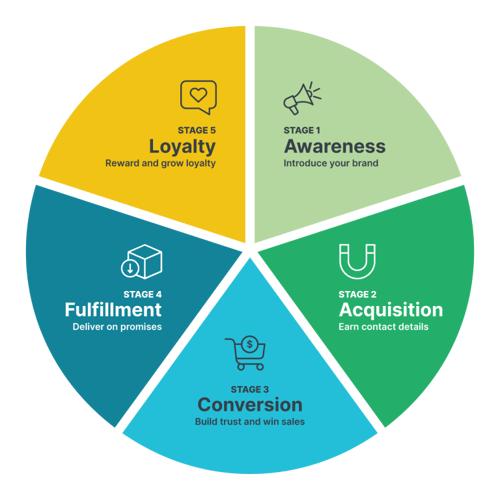 It's important to bear a customer's lifecycle stage in mind. Depending on your brand's longevity and the price range of your products, one of your biggest-spending customers may have only bought from you once, never to return.
3. Refine
Once you've identified your highest-value customers, you can start to build a picture for your target consumer profile. Look for common traits in your biggest spenders that will be useful when creating future marketing strategies:
What devices do they use to browse and purchase?
What are their preferred payment methods?
Which social media platforms do they engage with the most?
How do they react to newsletters, emails, feedback surveys, and other brand engagement strategies?
Which communication channels do they prefer?
Additional Considerations
Depending on the size of your customer base, your brand may also benefit from considering the following "non-monetary" value factors.
High-spending customers are all vital to your brand's success. If you have a lot of consumers, those who spend high and regularly engage with your brand are the most valuable of all.
Larger brands can refine their value-based segment by seeing if any of their biggest-spending customers also rank amongst their most loyal. Loyal customers bring value in addition to their own financial contributions.
Net Promoter Score (NPS)
Your NPS is determined through surveys that ask the following, among other questions: "On a scale of 1-10, how likely are you to recommend our business/product/service to your family and friends?"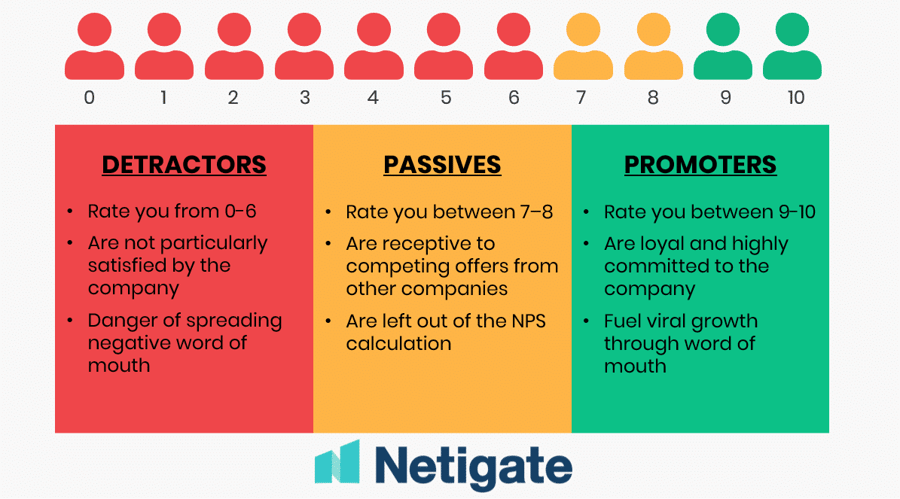 As the image above shows, you can divide your consumers into three groups, depending on their NPS. Do any of your high-spenders also fall into your group of "promoters"?
Research shows that word-of-mouth marketing is more effective than paid ads, resulting in five times more sales. High-spending customers who also have consistently high NPS are extremely valuable.
Referrals
A common method for referrals is through email marketing, something along the lines of, "refer a friend and enjoy 10% off your next purchase."
With an automated tracking setup, you should be able to see which customers have made the most referrals and the number of sales that have arisen from these. Are any of your high-spending customers also great referrers?
Product Reviews
Product reviews are an invaluable part of providing a great customer experience — just ask Amazon and their 300 million active customers. Customers who take the time to review products in-depth also bring extra value to your company.
Feedback
All brands should ask for as much feedback as they can get away with. Feedback will help you see how your brand is being perceived, whether customers are happy, how your business can improve, and even influence your product offering.
Look for added value in your segment's feedback. For example, a customer may have suggested a product that's become a best-seller for your range.
Social Shares and Other Forms of Brand Engagement
High-spending customers who regularly engage with your brand by commenting on and sharing social media posts are also worth discovering. Their actions are directly giving your brand more exposure. Others may engage with your brand by always opening email newsletters, or by complimenting you on high-traffic industry forums.
4. Record and review.
Phew, we're nearly there!
It's now time to write your target consumer profile. You can use the details from your original buyer personas as a starting point.
Given that this is a value-based segment, you may not always be able to find common traits regarding the likes of location, occupation, or interests. A lot will depend on the industry you're working in - think of any common, non-monetary related traits as an additional bonus.
The more specific that you can make this profile, the more personalized your future marketing strategies can be. And the greater the level of personalization, the greater the chance of future success. 80% of customers are more likely to buy when offered a personalized experience.
Remember — like everything in life, customers are prone to change. Be sure to keep compiling and reviewing data, and be prepared to refine your target consumer profile every three to six months, or after every marketing campaign.
Solved: how to create your target consumer profile
Failing to know their target audience has resulted in extinction for countless brands. Marketing to the wrong people is akin to shouting for help down a wind tunnel.
As we've seen, the big differentiator for brands in the modern age can be found in the customer experience, and the best experience can be provided through personalization.
Creating target consumer profiles not only helps a brand identify its most important customers, but it'll give you all the knowledge you need to provide them with the best experience possible, building a long-term relationship and ultimately earning more sales.