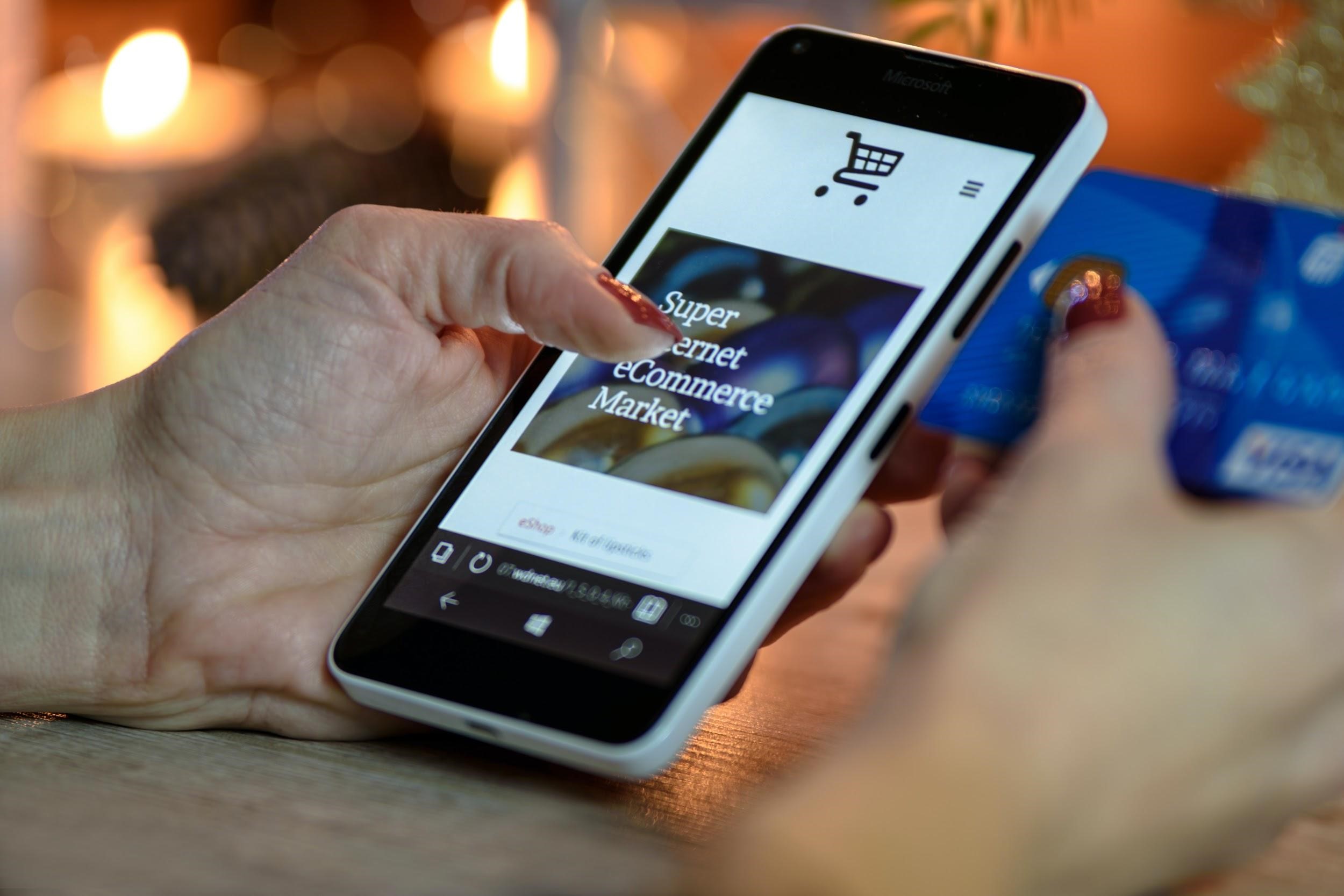 When you think about customer service, you probably picture a help desk at a big-box retailer. But as more commerce is conducted online, it looks more like chat windows and widgets.
Thanks to the pandemic, e-commerce is now claiming four in ten retail dollars. As companies shift their operations online, customer service leaders are wondering: what needs to change?
E-commerce customer service is a different beast than its brick-and-mortar brother. Although they share the same DNA — things like speed of service and ease of returns still matter — there are a few factors unique to e-commerce.
What are those factors? Let's take a look.
1. Platforms aren't one-size-fits-all.
Like in-store customers, some e-commerce shoppers prefer to call in for customer service. But in many cases, customers who make a purchase online expect to contact customer service online as well.
Where this gets complicated is that different customer demographics are active in different web communities. In today's world, shoppers want to connect with brands on their favorite social media platforms. More than a third prefer these channels to phone or email.
For a small e-commerce site, covering all of those bases can be a challenge. Only some customers will reach out through the site. Who's going to monitor and help customers who prefer to contact the company on Twitter? What about Facebook? WhatsApp? Instagram?
First, focus on the platforms your customers use. If you aren't sure, survey them: if only one in 100 of your customers uses WhatsApp, you probably don't need a dedicated service manager for that channel.
Second, invest in an online help desk tool or virtual call center software. Consolidating all those messages into a single spot makes them more manageable, even if the volume of outreach is the same.
2. Personalization matters more.
Face-to-face interactions are inherently personal. But, when an e-commerce customer reaches out, they worry they'll be treated like just another number.
More than seven in 10 customers say they're frustrated by impersonal shopping experiences.
Take a 360-degree view of personalization, including:
Customer Accounts
Allow your customers to create their own account on your website. Provide account information like:
Past purchase history
Suggested and similar items
A rewards or points system for returning customers
A wish list feature
Saved personal information for a faster checkout experience
A way to send private messages for service


Personalized Communications
Customers expect outreach in either direction to be personalized. They not only want your content to be relevant to them, but they expect contact center staff to know their unique needs.

Getting the contact center experience right requires you to understand who the customer is and what they've reached out about previously. If the customer uses social media to reach out, that may be as simple as checking their prior messages. For customers who call in, tools like Five9 can provide on-screen call information to quickly get service people up to speed.
Think about your marketing messages the same way. Send an email thanking each customer by name for their business. Throw in discount codes, especially around the customer's birthday.
Product Personalization
With a little creativity, nearly every product can be personalized. For example, Nike By You allows customers to create their own customized Nike shoes.
If you sell jewelry, could it be engraved? Maybe you operate a furniture site: how about custom stitching on the headrest? If you have an online bookstore, offering custom bookmarks might be just the ticket.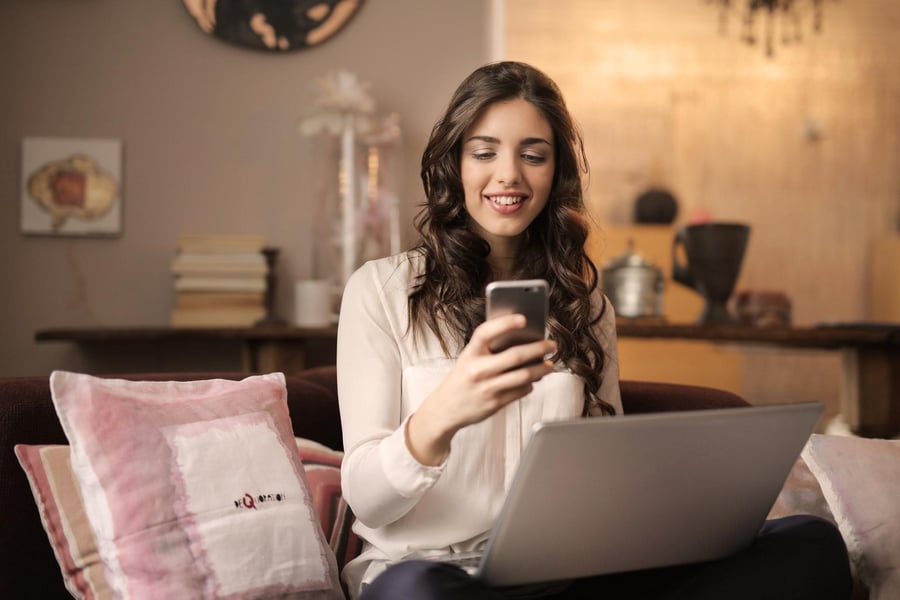 Photo by Andrea Piacquadio from Pexels
3. Returns can be a huge hassle.
One of the top concerns of online shoppers is returns. Online orders can be hit or miss, and it's impossible to try out the product until it arrives in the mail. This is why about 5-10% of in-store purchases are returned, but that number jumps to 15-40% for online orders.
Nobody enjoys having to return a product. The good news is, 92% of customers say they'll buy again if the return process is easy.
What makes an e-commerce return easy? Be sure to:
Put your return policy front and center on your site.
Don't make customers guess. How long is the return window? Can customers choose between a refund or store credit? Are all items returnable?
Include a pre-paid return label with each order.
Customers don't want to pay to get a refund or store credit. Most customers won't need to make a return, so this costs less than you might think.
Process returns promptly.
If a customer has to wait more than a few days, they'll start to wonder whether the return was lost or forgotten about.
Stay in touch.
Send an automated message when the return has been initiated, another when it's received, and a third one once it's been processed.
4. Live chat must always be on.
Customers expect brick-and-mortar stores to close. Although a few, such as Walmart, are 24/7, most mom-and-pop shops aren't. The internet, however, never shuts down.
Although you can and should have an FAQ page, it can't possibly address every question a customer may have. To capture those unique questions, you need a live chat system to help customers around the clock.
One retailer that's getting this right is Nordstrom, which has stores in major cities but is increasingly doing business online. Nordstrom's live chat is not only open 24/7, but it's also segmented to help customers reach the right person. Users can choose between categories like "designer specialist" and "beauty stylist."
Although always-on live chat might sound expensive, consider all the ways it can bring in revenue:
Fewer Abandoned Carts
If you can help a customer with sizing information or answer a question about a return policy quickly, it might be the difference between them completing their purchase or abandoning their cart. The average online shopping cart abandonment rate is 69.57%. Do all you can to drop that figure.
A Better Customer Experience
Put yourself in your customer's shoes: How would you feel if, in your moment of need, you couldn't get through to a real person? If you make your customer wait, they may decide to simply take their business elsewhere.
Upsells and Cross-Sells
Live chat is an opportunity to point out related products and services your customer could benefit from. Think of it as an organic way to increase your average order value.
Say you sell camping gear. If a customer who's about to buy a sleeping bag reaches out with a question, you might point out that they'll be a lot more comfortable with a mat beneath them. Maybe they're buying a tent; have they thought about buying stakes or a drop-cloth?
5. Reviews are public and persuasive.
When customers buy something from a brick-and-mortar store, they usually don't get online to leave a review. At most, they might tell their friends about the experience. But, if they're buying that same product over the internet, it only takes a click to post their experience on a review site like Yelp.
Other shoppers read those closely. In fact, about 95% of customers check online reviews before they make a purchase.
Your customers are busy people. But if you ask them to review you, many will. Email people who've made a purchase from you in the past 6 months and ask them to share their experience on your social media or website. Offer a discount code or free gift as a "thank you" for their time.

What if you get a review that isn't so rosy? Reach out to the customer. Not everyone is brave enough to email you directly about the issue. If you make things right with an unhappy customer, they may change their tune and become a brand advocate.
Finally, remember that online reviews don't just help new customers with their purchase decisions. Because you can't interact with your customers face to face, they're also a key way for you to get feedback.
6. Automation opportunities are everywhere.
Yes, personalization is important — but e-commerce shops should also automate as much as they can. When done right, automation allows your team to engage on a more personal level with more of your customers.
How could that be? Because you're not wasting time answering questions that could have been answered with an auto-generated response.
Processes e-commerce sites should automate include:
Order confirmations
Order receipts
Order delays
Shipping notifications
Return updates
Answers to simple, common questions
With that said, you can't automate everything. Think about questions and comments you'll want a real person to handle, such as:
"Where is my order at?"
"Your website is malfunctioning."
"Can I customize this product?"
"I'm having issues returning my items."
"How does this item of clothing fit?"
What if you can't get to those human-required questions right away? Set up an automated response: Something as simple as, "Thank you for contacting our customer support team. We will get back to you as soon as possible" should do the trick.
7. An FAQ page is the table stakes.
Again, you should have a list of frequently asked questions. However, you shouldn't stop there. More than seven in 10 consumers want the ability to solve product and service issues on their own. If you want to meet that expectation, you need a knowledge base.
Your knowledge base should be easy for customers to find and navigate. Within it, include:
FAQs
Tutorials and how-to guides
Blog content about use cases
Recent and upcoming product changes
Your return policy (it never hurts to have it in two places)
A search function
A "contact support" option
The more you can do to help customers help themselves, the better. For that, your knowledge base should be ground zero.
8. Different KPIs are called for.
Customer service metrics matter to both traditional retailers and e-commerce companies. But while some of them are shared, many are not.
For example, retailers in both categories track return volumes and customer satisfaction. Others, however, are particular to e-commerce companies, including:
Conversion Rate
What proportion of customers who visit your website actually make a purchase? Can you improve it with live chat or better site design?
First Response Time
How long does it take for customer support to get back to a customer who submits a comment or request? Decreasing customer response time is a great way to improve your customer experience.
Customer Effort Score
How hard do customers have to work to get their case resolved? Can most of them solve their own issues via your knowledge base?
Click-through Rate
Not all customers navigate directly to your website. How many of them arrive by clicking through your social media content? What about your email newsletter?
Of course, there are more metrics you can measure. Get started with these and scale up. Calculate a baseline for each and set a goal to improve each by a certain percentage.
Conclusion
At the end of the day, the crux of e-commerce customer service is the same as the in-person model: faster, more seamless service equals more sales and more satisfied customers. Improve your customer service experience, and you'll be their first stop for online shopping.