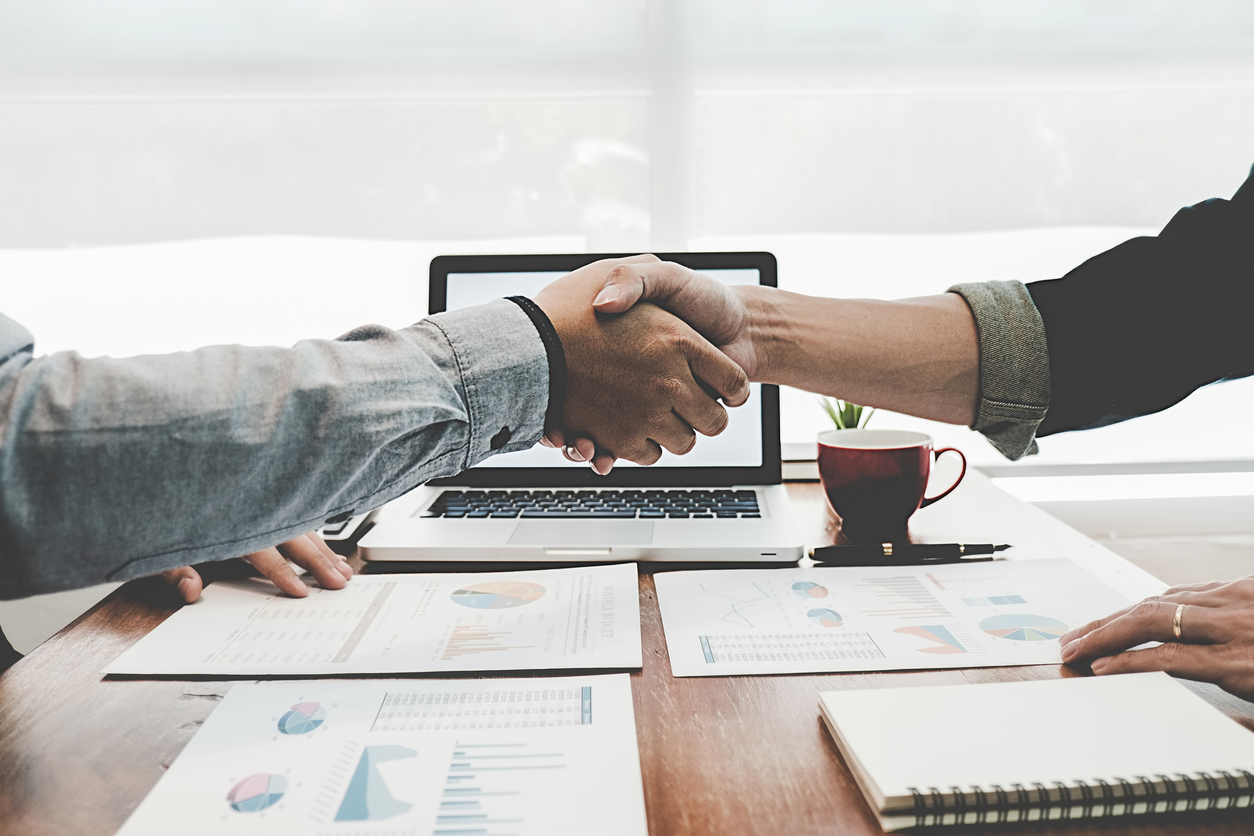 Business-to-business (B2B) eCommerce might not be as popular as the business-to-customer (B2C) space, but it is blooming.
In fact, B2B global eCommerce revenue exceeds B2C revenue by a large margin. And, according to Frost & Sullivan, the B2B eCommerce industry is expected to be twice as large as the B2C eCommerce market at $3.2 trillion by 2020.
This has led to a great influx of players into the B2B market.
One reason for its rapid growth is the increasing use of personalization among B2B eCommerce sites. These online businesses are trying to leverage many B2C practices while also accommodating the unique aspects of B2B transactions.
Personalization is quite the trend in eCommerce today, and it doesn't seem to be going away anytime soon. Data-driven practices are making it easier to provide high-class experiences to customers in terms of both products and services.
Effective eCommerce software helps you with personalization that can give you a competitive edge. So, let's talk about what personalization actually looks like in the B2B eCommerce space. Let's also look at some of its best features and the strategy you can deploy.
The Purpose of Personalization in the B2B Space
No matter the industry you're selling in or the type of customers you sell to, no two customers are exactly the same.
Manufacturing and distribution business has long been trying to segment their customers on pricing tiers as a type of Gold, Silver, and Bronze. These tiers give customers access to certain pricing and promotions based on their order quantity.
It is used to incentivize buyers to keep placing more orders. However, even with the growing importance of personalization in the B2B eCommerce space, customer-specific selling has become a bit clunky.
First, a sales rep needs to do a reference check to know what that specific customer is eligible to buy and at what incentive. Second, a repeat customer might be looking at the same old catalog while ordering, even though the price might have changed.
That means, to get the updated pricing, they will need to call or message you.
In a recent survey by Forrester, it was found that 74% of buyers prefer to research online and buy online through a 'self-serve' website. They would rather avoid dealing with a sales rep altogether.
Another similar survey reveals the same; out of 500 international B2B buyers, a majority prefer to place orders through websites, which is followed by emails and mobile phones.
Besides, B2B eCommerce personalization is not about the impulse buy, as is the case with B2C personalization. Instead, it's about getting the customer to buy more conveniently and efficiently to encourage further engagement with your company.
Why Should You Care About B2B eCommerce Personalization?
MarketingProfs states that companies that use personalized marketing see a whopping 19% boost in sales on average.
Yet again, in a B2B business, many types of buyers are involved.
Engineers are responsible for updating the product catalog by making changes to products details and designs.
Inside sales reps take orders from customers over the phone.
Field sales reps are out on the ground, trying to convince prospects to buy. They need a solid pitch to make their point.
Business buyers are the ones who expect a smooth and unique experience when they place the order.
Vendor managers or procurement manages the supply side of the experience. They are responsible for updating the catalog, pricing structure, and any other change, and communicating the same to the list of suppliers they manage.
Consumers should be able to find your information online and do their own research before they plan to become your customer.
What personalization does is that it helps B2B business to easily segment each of your buyer types and design a unique experience for them without having to create different applications or websites for every kind.
We understand that, with the involvement of so many roles and responsibilities, personalization becomes much more complicated. But the good news is that one can reconfigure their eCommerce platforms to get that personalization right.
The right kind of eCommerce software will enable you to create a website that can be accessed by all types of buyers that, upon logging in, will see a completely unique experience.
This personalization is what enables all types of buyers to use an all-in-one eCommerce website, without making things complex.
Best B2B Personalization Strategies to Implement
If you want to earn loyal customers, you need to provide them an experience where they can easily find what they are looking for. While designing your eCommerce website, you need to understand and pay attention to how your customers work, think, and collaborate.
Here are a few things that you should consider when designing your personalization strategy.
Accommodating to the Company's Structure
One of the primary objectives of personalization is to drive more efficiency throughout the B2B eCommerce cycle.
Every company has a different organizational structure. However, one can drive personalization by designing customized catalogs, contracts, and workflow in accordance with the organizational hierarchy. This will ensure that the customers go through an easy and smooth purchasing process.
Personalized Messaging
Another critical factor to consider is providing the right message to the right customer at the right time — just like in a B2C business space.
As previously mentioned, no two customers are exactly alike in a B2B business. Every customer type has different needs, which can even change over time.
That's why you need to segment your customers first and then provide relevant messages to specific customers. This personalization makes them believe that you understand them, and thus encourages them to want to do business with you.
Guided Selling
Guided selling is essential because not every customer may have expertise in the products they are planning to buy.
You need to reconfigure your platform by automating pricing and quoting based on the customer's specific requirement. In short, you should walk the customer through the buying process so that they can make a good purchase decision.
Custom Search & Optimized Product-Finding Capabilities
One important aspect of trying to make the whole buying process smooth and efficient for your customers is to ensure that they can easily browse through your site and find what they need.
This is crucial because it not only makes their jobs easier, but also helps drive further engagement. No one does better than Amazon when it comes to personalizing user search and optimizing product-finding capabilities.
You can provide searches based on your customer's role and products available in your store's inventory.
Providing Relevant Content
Customer's needs and demands are continuously evolving. If you want to stay competitive, you need to be flexible enough to adapt to changing requirements.
Some best practices for providing relevant content include:
Designing personalized templates for different segments
Creating new pages
Leveraging A/B testing to embrace constant change
Thus, you should aim at providing relevant and timely content to your customers if you want to grab their attention.
Different Components of B2B That Need to be Personalized
There are different components that you need to personalize in your B2B eCommerce business.
1. Pricing
Pricing is a complicated factor, especially in B2B business, where there are various roles involved.
Generally, B2B buyers want to compare commodity pricing between different vendors to get the best deal available. Meanwhile, B2B businesses provide personalized pricing based on negotiated contracts that are agreed upon during the sales process.
It's the need of the hour to make sure that your eCommerce website automates pricing mechanisms and offers a transparent view of pricing personalized to each role type. You can gather market data and contract data and enter it on the back end, and display the same to the appropriate customer on the front-end.
2. Product Catalog
B2B product catalogs are large and complicated. Multiple identifiers like SKUs, UPC codes, and more can obstruct the self-service process for buyers.
What you need is a personalized solution that enables buyers to intuitively find only the products that they need. You can create custom mini catalogs based on different role type requirements.
Personalization can help you set up a unique view of every type of customer. In fact, you can also reconfigure your eCommerce solution in a way that allows buyers or field sales reps to access catalogs based on location or approval level.
3. Ordering
The purpose of personalizing orders is to streamline and simplify the whole ordering process for B2B customers.
Another important thing to note here is that the B2B eCommerce business is a hybrid experience. It rarely involves a buying scenario that is either full-serviced by sales rep or 100% self-service.
For instance, you might have a system where, even after a vendor places an order on your website, your regional manager needs to approve it.
If you want to increase reorders and decrease the cost of sale, you need to surface relevant order data to your buyers within the system. You can also integrate your system with a project management software to make the reorder process more efficient. It will synchronize the previous order information and suggest the same for reorders, making it easy for repeat buyers.
Conclusion
The B2B eCommerce business is fast-changing. Above all else, the key solution is to adopt a personalization strategy with the help of B2B eCommerce software. This solution can help you monitor the efficiency of all your personalization efforts and help you improve further.