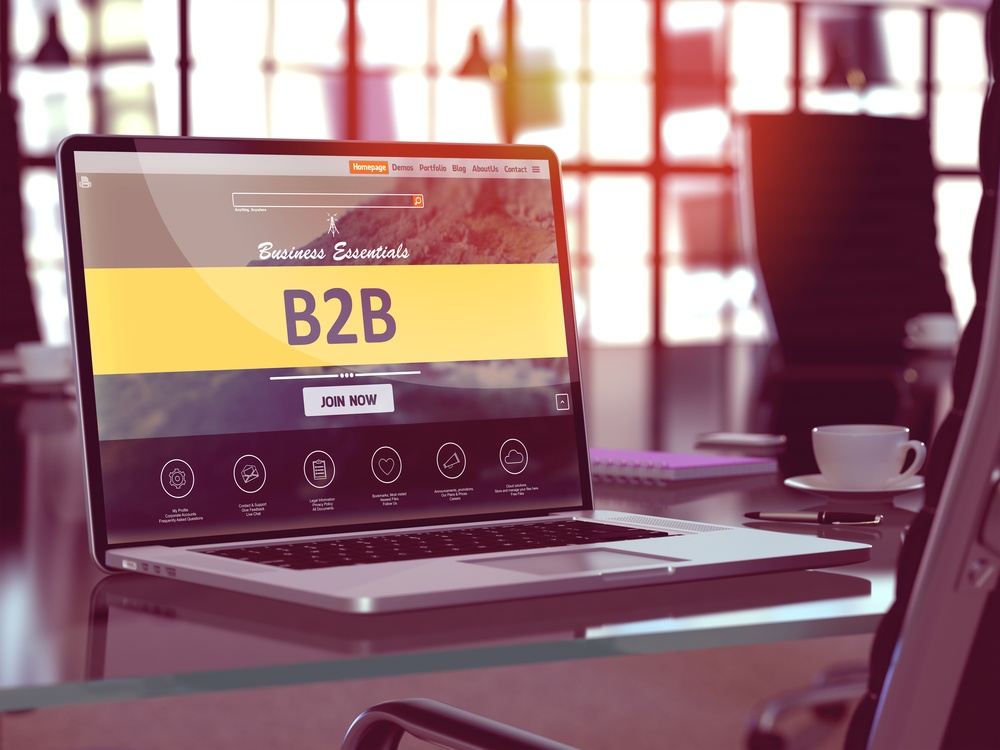 When you think of an eCommerce platform, what kind of businesses do you associate us with? Do you think of online stores that sell consumer products like clothes, jewelry, and candy?
We can't deny that eCommerce has quite a niche in consumer product stores. While B2C brands make up much the online retailers space, the business-to-business customers represent some of the most successful online businesses.
B2B brands need eCommerce software just as much as consumer stores. Wholesale websites and resellers, for example, are critical members of the commerce ecosystem. For one, they supply the products that power B2C stores.
Business-to-business companies have their own category because they serve a market of for-profit (and non-profit) organizations, rather than individual consumers. Wholesale websites and resellers are just two categories under the B2B umbrella; many B2B organizations sell services rather than physical goods.
How eCommerce platforms are equipped for B2B Success
While many B2B companies are hip to the benefits of maintaining an eCommerce website, others still insist on more archaic routes—transactions over the phone or via email, for instance.
The truth is that it's far simpler to run wholesale and reseller transactions through an eCommerce website. It makes it easier for the customer, and it allows B2B organizations to save time and sell more products.
Not all eCommerce platforms are equipped to handle B2B transactions, so selecting the right eCommerce solution is fundamental to the success of your B2B online venture.
Here are 9 key features that eCommerce solutions should offer to be considered as B2B platforms, and provide the right tools to cater to B2B shoppers.
1. Segmentation with Customer Groups and Profiles
In B2C, customers are generally treated equally. But wholesalers deal in larger orders that vary from customer to customer. As a result, these organizations need strict group designations for segmenting clients.
B2B companies should be able to classify customers into groups. This allows businesses to set pricing, minimum order requirements and group-specific content (like promotions, shipping and payment options) for each segment.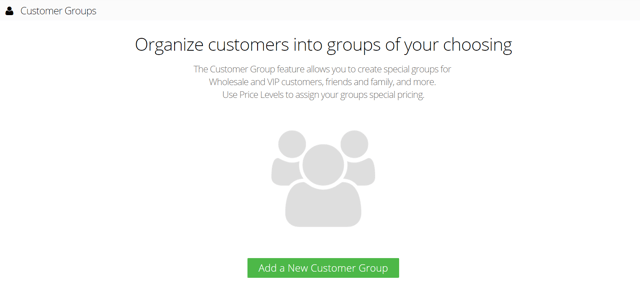 You should be able to group your B2B customers based on their profiles, including
Geographical location
Order volume
Catalog selection
Reorder frequency
Quantity of products ordered
And by segmenting them into specific customer groups, their shopping cart experience should be customized according to their profile selections. Filtering the website content, pricing, and payment and delivery options available to them.
2. Customer Specific Catalog and Pricing
B2B organizations can sell at different prices based on the customer type or, as mentioned above, the customer group. And while you only be segmenting the customers to personalize the shopping experience, you'll find very often the need to offer "special" product pricing to your more demanding clients. This shouldn't be confused with competitive pricing. That's a completely different strategy.
The ability to set different base prices for any product in your catalog and assign these to specific customer groups is the core of a B2B eCommerce website and will make the difference between your clients completing their orders online or continue to reach out via phone or email to get their orders fulfilled.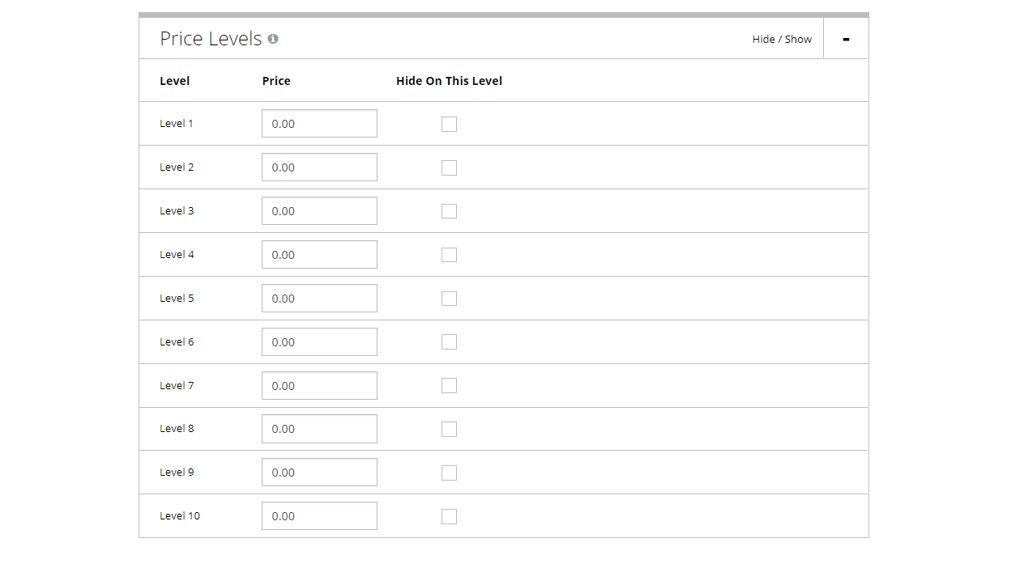 Right with the ability to provide customer-specific pricing is the need to have a customer-specific product catalog. For B2B clients needing a completely unique setup of products, or a pricing structure so unique that cannot be built into the existing products, you'll want your eCommerce website to allow creating products that are only available to specific customers.
This also allows your business to explore listing a personalized product catalog for larger clients, for example, corporate uniforms or apparel can require listing products with the logo of your client instead of the generic version of the product.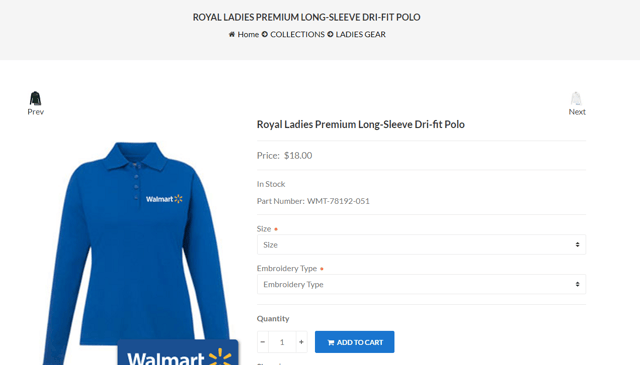 3. Volume Purchase and Bulk Discounts
B2B shoppers usually buy products in bulk, and while your products can be listed as cases, packs or pallets, you might still want to offer additional discounts tiers based on the total quantity to be ordered. Your eCommerce platforms must include a way to accommodate quantity thresholds that allow offering bulk discounts.
If you expect the quantity discounts to work along the customer specific price levels, then you might also expect to be able to specify different tiers for the discounts based on the customer groups assigned to your client base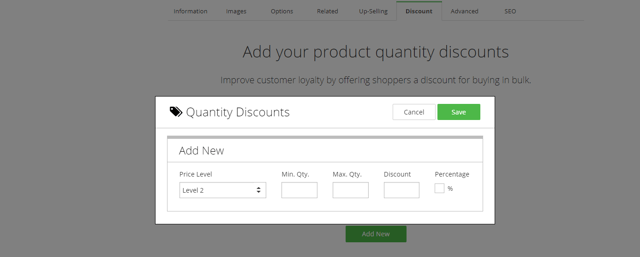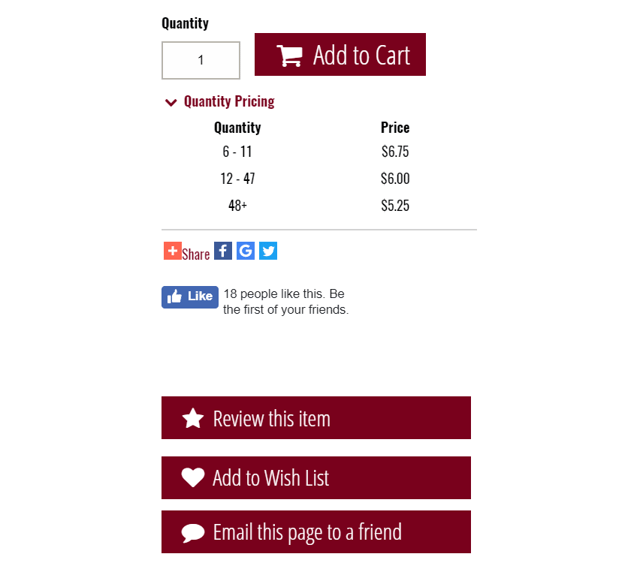 4. Restricted Access
In many cases, you'll want to restrict access to your website, allowing only pre-registered clients to access products and content.
Look for built-in functionality in your eCommerce platform to set up an entire password-protected website, requiring customers to register before they can access it.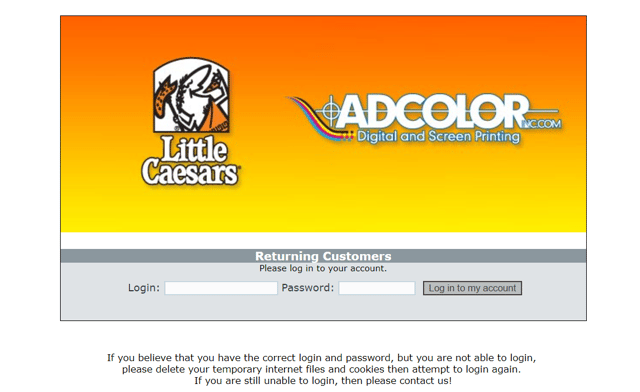 On a more granular level, merchants can control their main site's visibility with features that empower you to hide products and prices or block purchases for unregistered visitors.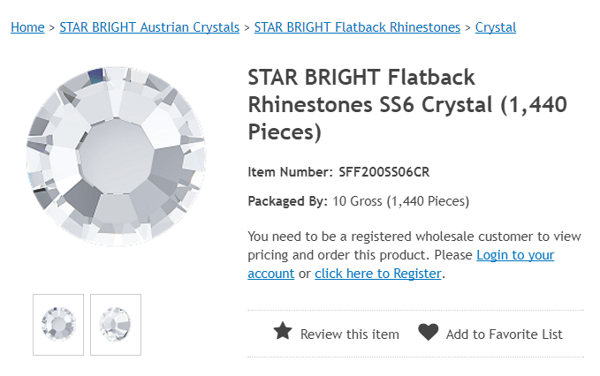 5. Minimum Order Quantity
A Minimum Order Quantity (MOQ) requirement specifies the lowest quantity of a certain product that the store is willing to sell. If the shopper cannot reach the MOQ requirement, then they won't be allowed to place the order.
This is common on wholesale websites, where typically it's required to reach a certain quantity per product to be able to place an order. The eCommerce platform should allow B2B merchants to set minimum order quantities per product.
Your business might also require similar features like,
Minimum Order Amount to complete an order.
Maximum Order Quantity per product.
Specific quantity multiples for products sold in packs, cases, etc.

6. Tax Exemption Status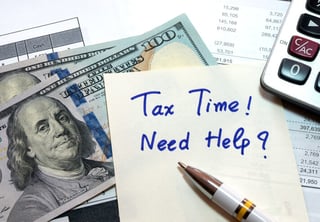 As a B2B eCommerce site, more than likely you'll run into the need of setting up specific products, customers or even an entire customer group as tax-exempt or non-taxable.
Following the U.S. Small Business Administration guidelines, "As a small business owner, you are required to assess sales tax, collect it and pass it on to the appropriate authorities within the prescribed time." This also includes understanding the non-taxable status of some of your clients, which refers to a reduced taxable income from the monetary exemption of certain goods.
To receive the benefits of tax exemption, your clients must provide a yearly exemption certificate. With this one file, the business-to-business transaction can be tax exempt, since the purpose of the order is to resale the goods purchased.
7. Wholesale Bulk Order Form
For B2B customers placing large orders, especially for catalog orders or products order by Part Number or SKU, instead of having them search or browse products one-by-one, a bulk order form can enhance the overall shopping experience by adding a simple, intuitive way to place large orders in your website.
A bulk order form adds to your website the ability to input SKU or part numbers and designate the quantity they're looking for each product. The process should redirect your shopper directly to checkout after adding all the items to the cart at once.
8. Ability to Reorder Previously Purchased Products
Rather than wasting your client's time by re-entering the same items from a previous order, offer a quick one-click reorder function in your eCommerce site. Directly from their Account page, display the most recent orders with the function to start a new order include the same products from the original one.

9. Flexible Payments Options
For B2B clients and B2C alike, getting paid for customer's orders is equally important. But in the B2B world, an existing relationship is in place with the client and not every business order can or should have payment processed online.
To accommodate the needs of your B2B clients, you should Integrate offline payment methods like:
Purchase Orders
Corporate Accounts
NET 30 (60 or 90)
Credit Card On File
Checks
As shown in the example below, your eCommerce platform should include the ability to configure multiple payment options, while at the same time customizing the conditions that will make specific payments available to specific customers. Either by location, order amount or customer group.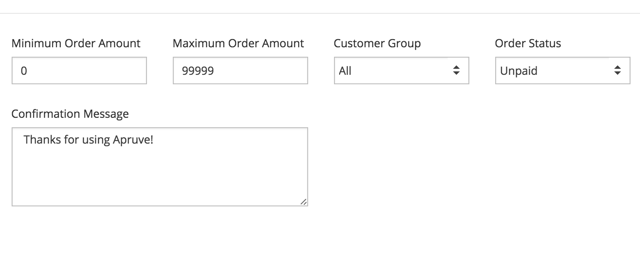 Conclusion
Launching a B2B eCommerce website will require your company to make changes. You'll need to think differently about customer relationships. You'll need to invest time and money, and you'll need to choose the right eCommerce platform for your business.
This article should have provided a basic understanding of the essential B2B eCommerce features you'll want for your site. Now, don't waste time, get your B2B eCommerce site going.