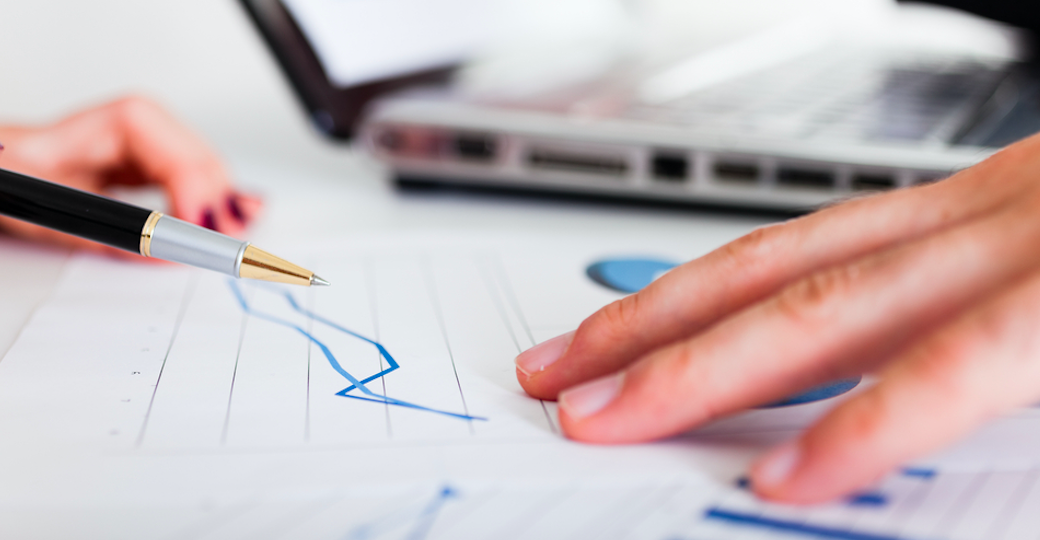 With the rise of cloud technology, it's never been easier to get an e-commerce brand off the ground without breaking the bank.
Innovative software vendors like 3dcart, Shopify, and Magento have been steadily introducing a wide array of features that go beyond simple "shopping cart" functionality, and built-in integrations with a variety of turnkey business applications and plug-ins make it easy for online retailers to add on specific functions as they're needed.
With these built-in features and integrations, e-commerce owners are able to keep their software and information technology spend to a minimum as they focus on increasing sales and getting their businesses off the ground.
But, as online sales increase, processes that were manageable back when you were getting a few dozen orders a day can suddenly create huge headaches when your daily order count is in the hundreds or thousands. These headaches lead e-commerce site owners to spend too much time juggling paperwork and multiple software programs, when they could be focused on building their business.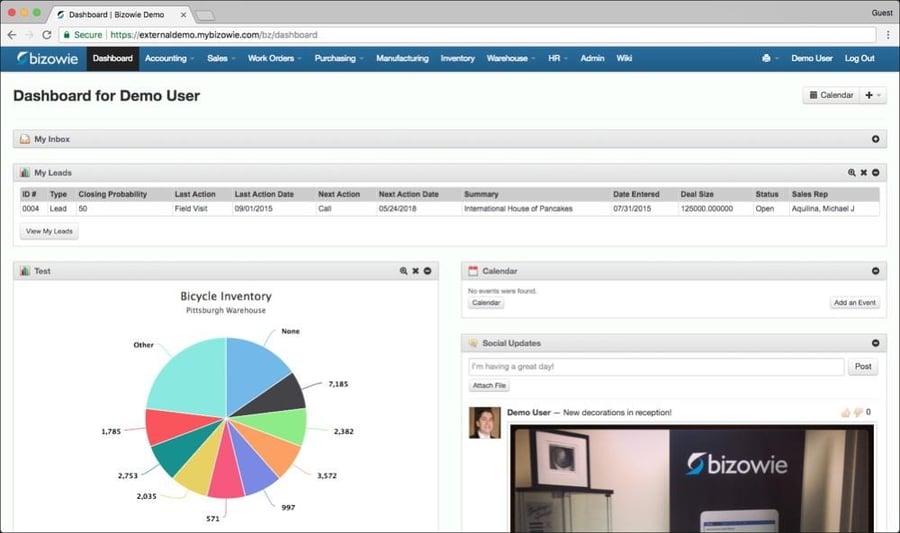 Enterprise Resource Planning (ERP) software solutions help alleviate these pain points by providing a single software solution for the majority of key business activities – from financial accounting to order processing, inventory control, purchasing, shipping, and beyond. ERP software is the "next step" once you've outgrown or exceeded the capabilities of small-business accounting programs like QuickBooks or simplistic order management systems.
Deciding when it's time to upgrade to a full ERP solution can be tricky. A highly complex business with high volume may need to adopt ERP very early, specific industries like groceries might require a food ERP solution, while a business with simpler processes may be able to make their small-business software last far longer while they grow. Over my time in the industry, I've seen pre-revenue companies that needed to implement ERP right away, and companies with $20 million or more in revenue that were able to make do with QuickBooks due to high-ticket products with very low order volume.
The best way to determine if it's time to upgrade is return on investment (ROI). If a new ERP system will help you address pain points in your processes, keep your headcount low through automation, or take advantage of new sales opportunities, the decision to purchase can be easy.
In this article, we'll review just a few of the signs that your business might be able to gain serious benefit from a modern ERP solution.
1. Your "Connected" Systems Are Holding You Back
Most online retailers start out with a variety of integrated products for common tasks, such as:
Financial accounting
Inventory control
Payment processing
Shipping
EDI (Electronic Data Interchange)
Multi-channel connectivity (to marketplaces such as Amazon, Jet)
E-commerce connectors
But, as complexity increases, it can be hard for individual products to keep up. Often times, integrations don't "play well" with other integrated software – and the more you add, the more weak spots are created that require manual corrections and hassles for your team.
ERP software solutions combine all the financial and operational aspects of your business in a single product, meaning everything is connected in real-time. And, with enterprise-grade cloud ERP solutions starting as low as $900 per month for small businesses, customers are sometimes even able to save money by dropping many disparate systems and exchanging them for a single product.
2. Order Management Is Becoming a Hassle
Keeping track of backorders, special orders, and drop shipments is always a headache, especially for retailers who carry a large number of SKUs. (We've worked with customers that were able to nearly completely automate the management of over 2 million SKUs!)
To keep your business moving, it's critical that your vendors process your orders – especially special orders and drop shipments – in a timely fashion. But, purchase orders can easily fall through the cracks, leading to costly delays and customer dissatisfaction.
Manually keeping track of vendor orders and how they correspond to your obligations to customers can range from difficult to impossible as your order volume increases. But, ERP systems are able to cross-reference sales and purchasing data to give you rapid insights on purchasing details like:
Customer orders that are past their expected ship date
Orders that may require upgraded shipping to meet promises
Purchase orders that have not been confirmed by the vendor
Drop shipments or special orders that are past-due
When stock orders are due to arrive at your dock
Vendors' average lead times and how they stack up to their promises
Additionally, as inventory arrives in stock, ERP systems can automatically flag orders as ready to ship so your team doesn't need to manually monitor backorders to ensure they're shipping on time.
3. You're Not Sure What Your True Costs Are
Performing a basic profit analysis is simple: take your gross revenue from selling a product, subtract the cost of the inventory, and you have your net income.
Simple, right? Not quite. In the e-commerce world, a wide variety of other direct and indirect costs can make a major impact on your profit margins, including:
Landed costs (the cost of shipping inventory to your warehouse)
Payment processor fees
Marketplace commissions
Shipping costs
Packaging material costs
Sales commissions
If you track these costs and how they relate to products and orders, you can quickly get insight into your true profitability – at a granular channel, product, customer group, or manufacturer level – and easily promote your most profitable products while cutting ones that break even or lose money.
4. Accounting Is a Time-Consuming, Manual Task
It's unfortunately all too common for e-commerce vendors to adopt manual processes for day-to-day accounting tasks related to their orders, including:
Posting payments to invoices when orders ship
Recording accrued customer deposits and prepayments
Accounting for vendor payments on drop shipments
Sending invoices to customers purchasing on credit terms, or customers who need them for reimbursement of business expenses
With small business accounting software, these tasks can be tedious at best and time consuming at worst. But, with fully-integrated ERP solutions, they can be completely automated, reducing the time you and your team spend on bookkeeping tasks.
5. Your Business Is Expanding into Multiple Sites, Channels Or Microsites
If you only have a single e-commerce website, order management can be easy to take care of within your e-commerce solution. But, when you begin to add multiple sites, microsites, or third-party sales channels, it can become more of a challenge to manage orders and synchronize inventory without a centralized system.
ERP software can combine all your orders, across all channels, into a single database. This means that you don't have to log into multiple sites to mark orders as shipped and update your inventory. It also means you have a single set of books, the ability to report on your top customers consolidated across sites, and consolidated purchasing and inventory reporting.
6. Manual Warehouse Processes Are Leading to Errors or Creating Bottlenecks
Managing a busy warehouse can be a difficult task, even for the largest companies – just ask Amazon! As volume picks up, if you're "going it alone" with only printed pack slips to guide your team, costly errors can quickly add up. Even if you have an incredible warehouse team, these issues that can crop up as you grow include:
Mispicked orders – customers receive the wrong items or wrong quantity
Shipping errors – incorrectly entered address details lead to delays or carrier returns
Slow "one order at a time" picking processes
Difficulty locating products in the warehouse
Poor or infrequent stock counts
Little-to-no insight into warehouse employees' performance
Luckily, many modern ERP solutions provide Warehouse Management System (WMS) functionality, which can automate key tasks for your warehouse team and reduce errors. Just a few of these automations include:
Barcode-based pick, pack, and receiving for 100% accuracy
Automated label printing for shipped and received goods
Bin location tracking, so staff can always find inventory quickly
Guided put-away of received goods into the proper locations
Performance reporting, comparing employees' average time spent on activities
Do any of these problems sound familiar to you? Do you feel like you're spending too much time on manual processes and not enough time strategically growing your business?
If so, it's probably time to begin looking at ERP software. With a wide variety of software programs available, I recommend coming up with a list of criteria to help narrow down the list. Your requirements and criteria will depend on your business and your priorities in a new system, but a few of the factors I recommend reviewing include:
Ability to integrate with your e-commerce system(s)
Ability to handle drop shipments and special orders, and to integrate with suppliers via EDI or automated purchase orders
Ease of use and amount of training needed to go live
GAAP-compliant accounting with proper revenue recognition
Out-of-the-box shipping and warehouse management capabilities
Price tag within your budget and commensurate with time savings and ROI
By simplifying all of the integrations involved in your online business, you'll cut down on errors while boosting productivity. So, with a great ERP system in place, you'll be able to focus on what you do best: growing your e-commerce empire!