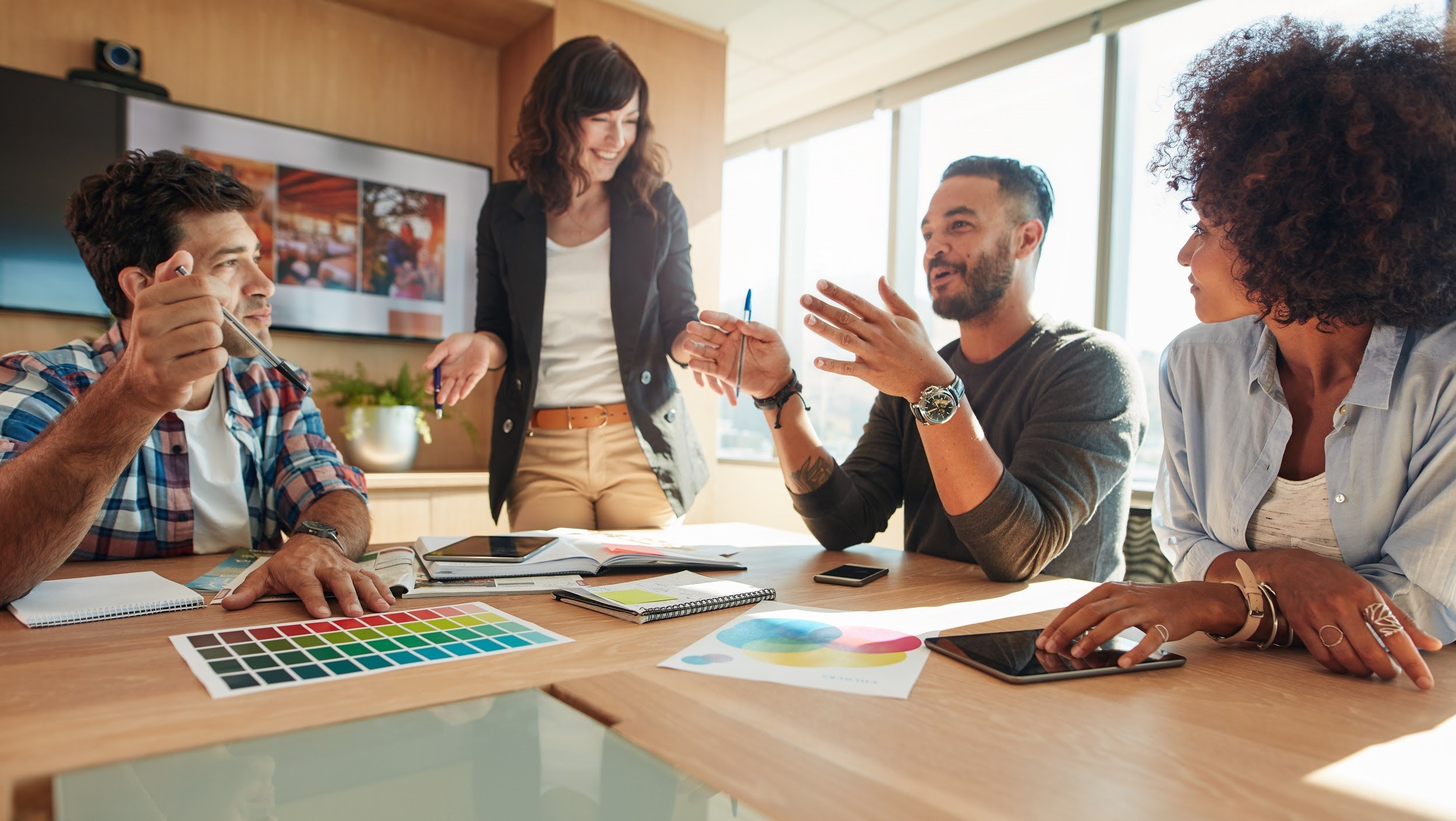 In today's business world, marketing activities are mainly being conducted online. E-commerce marketing can be described as raising awareness and directing consumers towards a business that sells its product or service via an online website. The main point is to make it easy for potential customers to find you at any time.
Developing and managing your e-commerce company's digital marketing strategy is a hard task. That's why many e-commerce companies turn to e-commerce agencies for a useful digital brand strategy. Many innovative agencies around the world strive hard to provide their customers with the best strategies.
We gathered the most significant tools of e-commerce marketing and the benefits of working with an e-commerce marketing agency. Working with an agency of this type can help in terms of time management, quality, and much more.
The Most Significant Tools for E-commerce Marketing
E-commerce marketing makes use of various tools of digital marketing, including SEO, content, social media, and email marketing. All of them are beneficial for specific industries, and all of them have their benefits and costs.
These are the areas of interest in e-commerce marketing agencies that aim to help e-commerce businesses. By working with an e-commerce marketing agency for the strategies stated below, you can focus on the other core parts of your e-commerce business.
Search Engine Optimization
Search engine optimization (SEO) is one of the essential tools to boost your e-commerce website's traffic. By targeting keywords and phrases, you can make it easy for consumers to see your products when they use search engines. And, by optimizing your website, you can enhance the user experience and increase your sales.
SEO is especially crucial for e-commerce businesses because consumers mostly notice your website when they are searching for a specific product. SEO increases the chances of your website getting visible. SEO campaigns are incredibly effective and demanding.
Initiating an SEO campaign might not be very hard. But the essential point of an SEO campaign is that it is an ongoing process. You need to divert a lot of energy to analyze the results of your campaign and keep your keywords up-to-date. That can be more than your in-house team needs to do.
Since e-commerce marketing agencies are aware of the importance of SEO, they put serious effort into managing the campaigns. Their teams are mostly specialized in managing SEO. Therefore, it is important to have a trustworthy team that will constantly monitor your SEO success.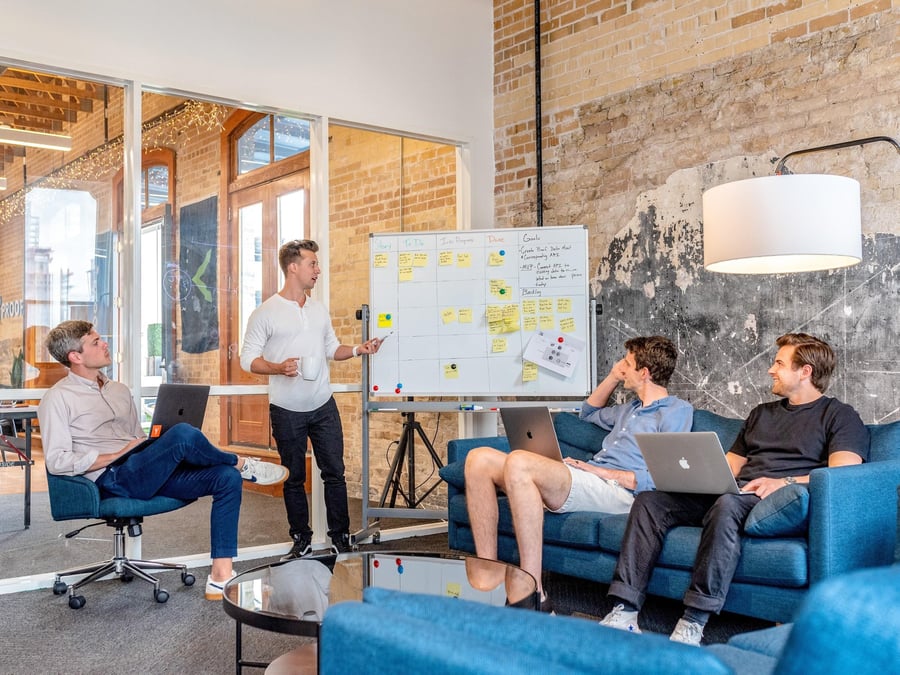 Pay-Per-Click Advertising
PPC advertising is beneficial for generating traffic to e-commerce websites, especially at the beginning. When used correctly, it can be one of the most critical factors in your e-commerce marketing success. There are various types of PPC advertisements, including paid search, display ads, and Google Shopping campaigns.
Paid Search Ads are text advertisements that appear at the top of your search engine results. Display ads aim to direct customers towards a product by using retargeting; this type of ad is quite effective in generating conversions. Google Shopping campaigns help your products to appear directly within the search engine results so that customers can be redirected to your online store when they look for a particular product.
These three types of PPC advertising are relevant to a successful marketing strategy. However, managing them can be complex and time-consuming. E-commerce marketing agencies can take care of this advertising and relieve some of your workload – and even produce the most competitive results.
Social Media Marketing
Social media is an extremely important driver of traffic. Many consumers make buying decisions just because they see a product on social media. Social media marketing is important for an e-commerce business as it offers a great opportunity to create a customized marketing strategy that attracts customers on various channels.
For people to follow your e-commerce business on social media, simple promotions are not enough. You should provide them with valuable, organic content. Here lies the biggest benefit of hiring a marketing agency; these agencies professionally handle various forms of content, including blogs, video content, and infographics. These forms of content will not only be professionally designed, but also will be entertaining, timely and relevant.
What is also important for your e-commerce business is to have an outside perspective on your social media content. Since social media marketing is an essential area for an e-commerce marketing agency, their teams have the necessary insight about social media to compare you with your competitors and give you an edge that puts you out on top.
Email Marketing
Email is one of the oldest, yet still busiest and most effective, channels in the digital world. Email marketing is a practical revenue-generating resource. If you have already constructed a content marketing strategy for your e-commerce marketing business, email marketing is a suitable way to share your posts. Through email, you can also advertise new products, and offer personalized sales.
Email marketing is detail-oriented as much as it is effective. It can consist of various steps, such as email design, copywriting, strategy development, and reporting. As it is the case with any other marketing tool, working with an e-commerce marketing agency will save you time and resources in developing, initiating and managing an effective email marketing strategy for your e-commerce business.
Top Benefits of E-commerce Marketing Agencies
As stated above, there are many marketing techniques to consider for an effective e-commerce marketing strategy. E-commerce marketing agencies can professionally assist you with any of them. Here are some other benefits of working with an e-commerce marketing agency, regardless of your existing marketing strategies.
Experience
E-commerce marketing agencies have worked with a myriad of companies across many different industries. Your e-commerce business is only one of their clients. Their teams know which audiences are interested in which trends, and they know what is effective and what is not for various industries.
These agencies are experienced enough to provide you with a wide perspective to strategize with. They have a command of the dynamics in the e-commerce business market. Thanks to their experience, e-commerce marketing agencies can come up with new strategies, or easily notice your e-commerce marketing mistakes and put effort towards fixing them.
Adopting Flexible Marketing Strategies
The digital world changes very fast, just like overall tendencies in marketing. It is not easy to follow these trends with your in-house team as they have many other responsibilities for your e-commerce business. However, e-commerce marketing agencies are constantly keeping up with updates and the latest marketing tools as a part of their job.
E-commerce marketing agencies can help you with the changing trends in the marketplace and novelties in marketing techniques. It will be extremely useful for your e-commerce business to take advantage of a marketing agency's skills so that your business can lead the market.
Reaching the Latest Technologies
As a reputable e-commerce business, there is no doubt that you need to rely on technology – while it pays off quite well, it requires money, time and effort for your business to keep up with the latest developments.
Hiring an e-commerce marketing agency comes with a great benefit here. Qualified agencies can easily access the latest tools and products and keep premium memberships. These agencies also have team members that hold expertise in various kinds of software so that they can serve nimbly for your business.
Along with their technological facilities, e-commerce marketing agencies can save you from the burden of implementing and testing new products. With the assistance of a marketing agency, using a new tool is easier for your business. You can save your time instead of trying to train your in-house team to use a new product or service.
Budget-Friendly Service Compared to Your In-House Team
Working with a marketing agency is not cheap. However, when you consider the hidden costs of trying to reach the same result by yourself, marketing agencies come with a financial advantage. You should keep in mind that you hire a fully-equipped service.
In this constantly-evolving digital world, making your in-house team constantly follow the newest and the best practices can be quite expensive. You need to heavily invest in your employees to provide them with new products and the necessary training to use them. It is not budget-friendly when you think about their salaries, benefits, and additional costs.
What comes as an additional cost to you is exactly the job description for the team of an e-commerce marketing agency. It is a budget-friendly option when you consider every single detail. Besides, you can reach an affordable agreement by finding the most suitable agency for your business.
Conclusion
The e-commerce business market is quite competitive, as it is constantly growing and evolving. You can only have a strong place in the market by choosing the right marketing tools and team to support your business. Handling e-commerce marketing is not hard when you trust a team of experts. Working with an e-commerce marketing agency to develop your strategy has irreplaceable advantages in terms of time and energy.