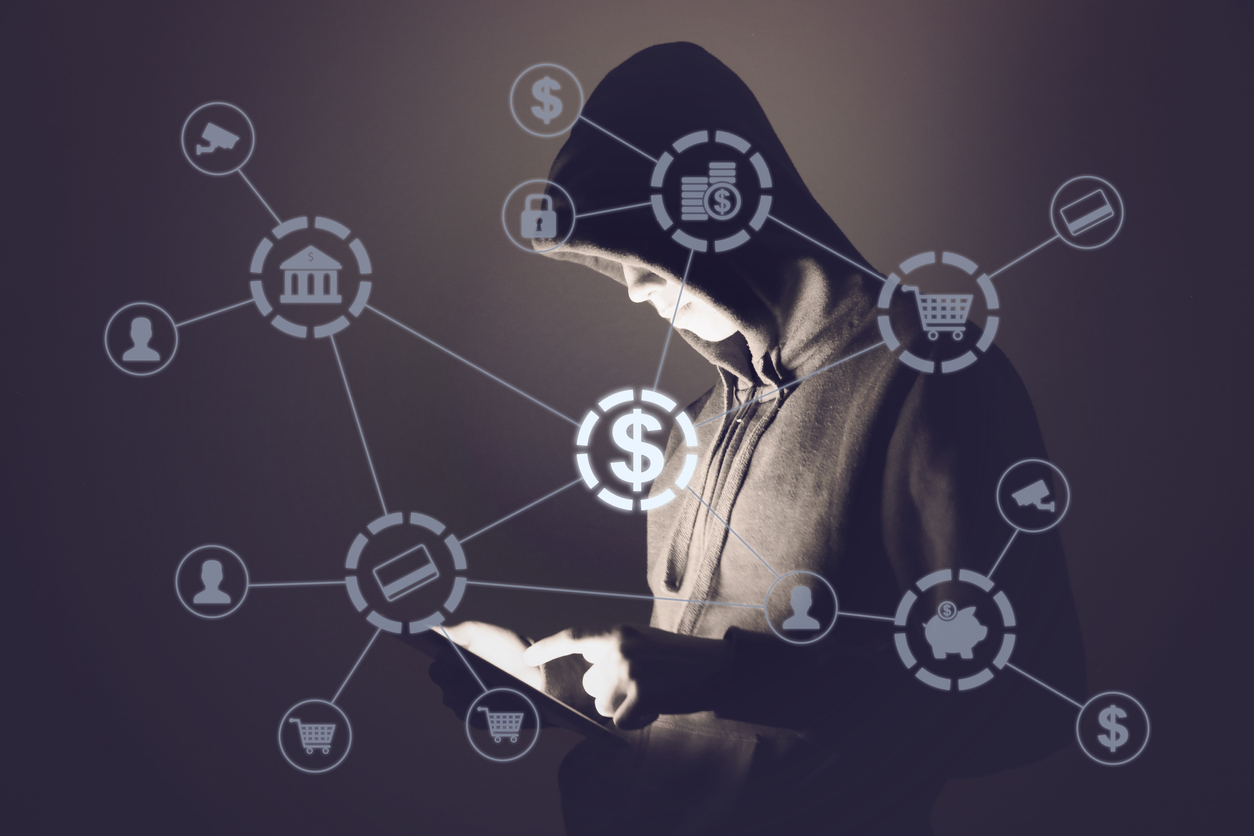 During the third quarter of 2017, online sales witnessed a boom of $107 billion dollars according to the U.S Census Bureau. Since then, e-commerce sales have increased by 14% in 2018. But, with an increased number of online sales (that provide larger profit margins) comes with it an even greater number of eCommerce security threats to which you can lose everything.
The World of Ecommerce Security Threats
The world has progressed and the internet today can offer almost everything. Whether maintaining long-distance relationships, or buying something online within a few clicks, anything is possible. But, with great power comes great responsibility!
As an e-entrepreneur, you should know that wherever there is money involved, there will always be criminals. Hackers are constantly on the move searching for loopholes and vulnerabilities that exist within your eCommerce infrastructure. This is exactly why you, as an entrepreneur, should be well versed with the latest eCommerce security threats.
Ecommerce organizations should adopt a proactive prevention plan to counter security breaches and loopholes within their system. Run tests to ensure the safety of consumers and constantly continue to upgrade your security system. This will allow you to safeguard the sensitive information of your consumer database.
Ecommerce Security Threats That You Should Know About
Without a doubt, online shopping results in an expanded customer base. However, customer security also becomes a top priority for all eCommerce companies. Safeguarding user information from potential hackers is a challenge in and of itself.
What eCommerce companies need to know is that hackers don't take a day off. Therefore, eCommerce companies must stay on red alert every single day in order to safeguard their websites from unexpected threats and attacks. However, since eCommerce is online, its security is a highly critical issue that's prone to cyber-attacks and other types of threats.
The key to preventing such attacks is to understand what threats are prevailing within the online world in 2019.
Here are some of the primary eCommerce security threats you must know:
#1 Spam
Spam email is something that your employees always need to have an open eye for. These come in the form of blog comments and link forms to target inflicting infections onto your ecommerce website. Spam emails are silent bombs that quietly wait to explode when one of your employees makes that one grave mistake to click. Keeping this in mind, be careful about the links you're clicking on, as it directly affects the security of your company's website, as well as its speed.
#2 Phishing
Another trick used by hackers to obtain your website's information is phishing. They do this by sending fake emails in order to gain access to the personal information of your clients or any sort of application login details.
In this type of security situation, your employees must be highly vigilant. This trick only works if they execute the action written within the email. Phishing emails is actually how a large number of eCommerce websites get hacked, so you have no choice but to be constantly on the lookout for them.
#3 Malware
Another malicious program, malware is one of the most dangerous eCommerce security threats in 2019. Hackers design malware that spreads onto eCommerce websites like wildfire.
These programs focus on retrieving credit card information and encrypting various drives and disks, then asking for a large sum of ransom money to undo. Furthermore, one malware program was recently revealed to be infecting more than 7,000 eCommerce sites, known as "Magento core." Apart from that, hackers continue to augment malware by inventing brand new untraceable ways to hide it.
Willem De Groot, a renowned researcher who studied as many as 6,000 online stores in 2015, discovered that more than half of the stores he studied were vulnerable to malware threats, and that they were infected with it.
Furthermore, malvertising, SQL injections and ransomware, to name a few, are various types of malware that are used by hackers to try and obtain personal and critical information on your clientele. It is extremely important for every ecommerce website to have firewalls put up to protect the sensitive data of their customers and clients. Have a backup plan if hackers continue to attack.
#4 DDoS
DDoS stands for Distributed Denial of Service. How is this supposed to be an ecommerce security threat, you ask? Well, this is where your competitors might play an active role in getting your website off the internet. Third parties with malicious intent can hire hackers or cybercriminals, who then can hack your website and push it off the server.
This has a direct impact on your revenue, as your customers are unable to access your online store. In turn, they then tend to shift to your competitors. Typically, DDoS attacks occur more frequently during peak seasons of sale, such as Black Friday or Cyber Monday. These threats are on the rise, so it's extremely necessary for an ecommerce website to build a strong defense mechanism to safeguard themselves from DDoS attacks in the near future.
#5 SQL Injection
A large number of ecommerce websites have been vulnerable to SQL injection. These attacks happen when ecommerce websites accept contaminated input. Such injections allow hackers to steal sensitive information from your customers and cause severe damage to your database.
Furthermore, they are also able to edit and delete content on your ecommerce website through SQL injection attacks. Such threats are growing, and online store owners need proactive prevention plans to safeguard their websites from such ecommerce security threats.
#6 Blocking Cart
Those who have shopped online know the importance of an online cart. However, hackers can actually block the cart by adding numerous products in it through various IP addresses. This pushes the limit of the online cart and customers who want to shop will see the product as out of stock.
These are known as malicious bots whose primary target is to stop customers from buying products from a particular ecommerce website. Moreover, this causes severe damage to the customers, as they feel annoyed and frustrated with the website and shift to your competitor's website. As a result, you lose a large number of your customer base to your competitors.
#7 Risk of Fraud
Online businesses tend to be vulnerable to fraud through both internal and external means. In this form of business, as long as the person knows the password and the answer to the security question, the system authenticates you as the rightful owner without caring about your identity; this often results in theft or fraud.
But, this can also happen within your organization. For instance, employees entering fake transactions. There is also the case where hackers incorporate these fake dealings into the system, made to look exactly the same as that of genuine customers.
#8 Poor Management
One of the main reasons why ecommerce websites have to experience online threats is inadequate management. By giving priority to things other than ecommerce security, such businesses expose their system to danger.
If you don't allocate proper funds for anti-virus software or regular checkups of security, then there will always be threats lurking around the corner, ready to strike your system.
#9 Malicious Threats
Another serious threat you must watch out for is malicious software. These usually include viruses, worms, and Trojan horses. All of them pose a grave danger to your system. Viruses are normally introduced into the system through external sources. Once they find their way into the network, they completely destroy the computer from the inside by corrupting all the files and disrupting the operations of the ecommerce website.
Worms are different from viruses, as they don't require a host and directly spread from the internet. They are deadlier than viruses because they can infect millions of computers in just a few hours. Trojan horses are basically programs designed to perform massive destruction. The root of this threat lies in the downloaded file, hence teaching us a lesson to always check where the downloaded file originates from.
Wrapping Up
Ecommerce security threats will continue to grow. What you need to focus on is providing your customers with solid security features, which they deserve, so that you can run your online business successfully. It is essential for all ecommerce website owners to constantly update their security protocols to prevent themselves from various ecommerce security threats.
It's a wise approach to keep an eye on the latest online threats present in your immediate online environment. But, you must also know how to protect your online business from the aforementioned ecommerce threats.
There's no room for mistakes. One critical failure will cost you your business. So, invest in your ecommerce security as much as you invest in your marketing, design or development. It would be money well spent!
If you know any other ecommerce threats that I've missed or if you have valuable tips to prevent ecommerce threats, then do let us know in the comments section below.