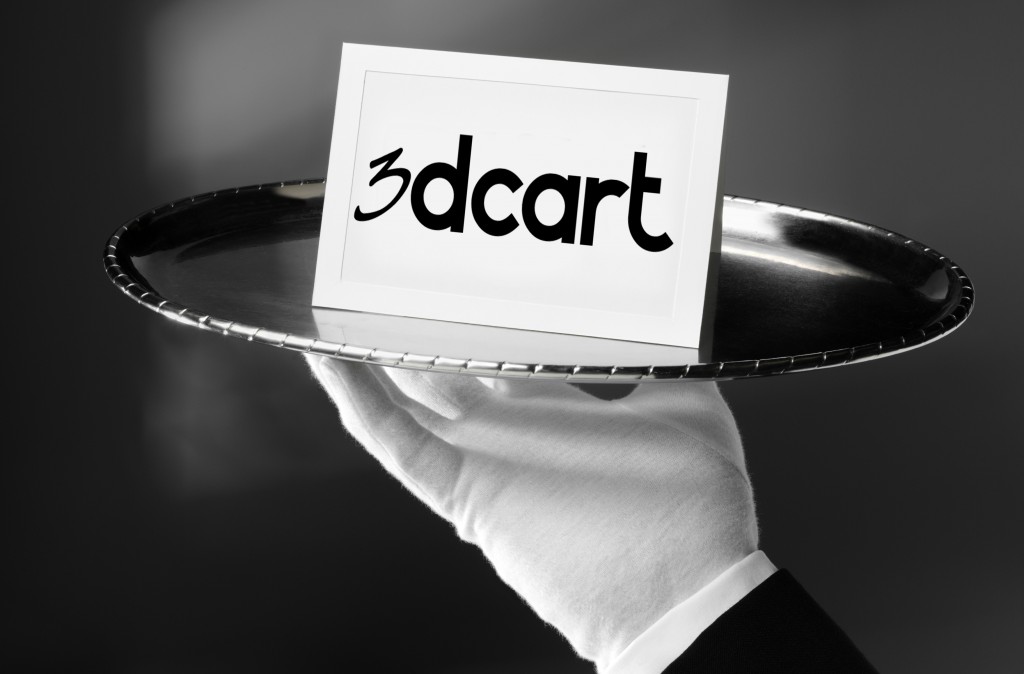 Business owners and entrepreneurs love to make money. And that desire to earn is the precise reason why so many of them have spent the past few months working tirelessly to get their online store(s) ready for the New Year. But now that the heavy lifting is over and the first quarter is finally upon us, what can one do to ensure their business is successful both today and beyond? The answer is simple… focus on customer service!
There's a saying in the ecommerce industry, "a happy shopper is a repeat shopper." OK, maybe that's not an actual saying but it should be. Internal 3dcart statistics show that nearly 73 percent of consumers will return to an online store if they've received exceptional customer service. This is a staggering figure that cannot be ignored, and that's why we've composed the following five tips to show e-store owners what they need to focus on to ensure today's shoppers become loyal, year-round customers.
1.) Eliminate the boundaries that prevent human interaction
If a customer contacts you – regardless of how – to voice a problem/concern about your store or an order they've placed, take the time to reach out and do so immediately. You may operate an online business, but that doesn't excuse you from actually speaking with customers. This is particularly true for small-to-medium sized business owners who need to go above and beyond if they hope to compete with the big boys.
2.) Social media is your new best buddy
If you don't already have social media profiles attached to your online store, something is seriously wrong. More so now than ever before online shoppers flock to a business' social profiles to either reach out about an order, post questions or share information about the amazing deals/products they've found.
One of the best things you can do to ensure an awesome customer experience is to engage with your community via social media as often as possible. If a customer sends you a tweet, tweet back. If they share a status update or comment on your store's Facebook profile, respond quickly.
When posting on social media, keep your replies succinct, and make sure to lose the robotic tones often used in times of laziness and panic. Your customers want to know that you and your business are, in fact, human and that your team is always operating with their best interests in mind.
3.) Answer the phone and respond to emails
Ring… ring… ring. It's 'Joe' calling, and he's irate about an order he just placed in your online store. What do you do? Ignore the call and hope the problem goes away? Wait, maybe it makes sense to avoid the issue, at least for a few days when you're not so busy and have more time to address his concerns.
If the above sounds like a good idea than you, my friend, have some serious customer service skills to work on.
Every day throughout the year it literally pays to respond to customer questions/complaints as quickly as possible. So if your business phone rings – even at 2 a.m. – answer it, or make sure someone on your staff does. Alternatively, if a customer sends you an email that demands a response, for the love of God, take the time to respond.
If you're having trouble keeping up with your customers, use a helpdesk like Zendesk or Freshdesk. They let you manage phone calls and emails in the same place and make replying faster and easier. With the help of ChannelReply , they can even handle eBay and Amazon messages on the same screen.
4.) Thank you letters

It may be too late for you to insert a printed thank you letter inside every package you ship in the fist quarter of 2014, but that doesn't relieve you from the responsibility of thanking customers for their patronage.
When someone completes an order in your online store for the first time, send them a thank-you email that includes an exclusive promotion. So if 'Joe' buys a $200 pair of Ray Ban sunglasses today, offer him a discount code that can be used on his next order; something like 15% off will suffice. This will not only help make 'Joe' a happy customer, it will also entice him to purchase additional items from your store in the not-to-distant future.
5.) Breathe easy and stay calm
No matter what happens, it's important that you – as an e-store owner – trust your staff and stay calm at all times. Even if your website experiences downtime, hit your social channels and inform your community about the problem. Let them know you're working hard to correct the error and you'll tell them when things are up and running again.
Alternatively, if an upset customer starts a twitter rant, you won't be doing yourself any favors by losing your cool. It's important to stay professional and upbeat at all times, even if you're website just crashed and you're on the tail end of a 24+ hour work shift.
Wrap-up
It pays to remember that customers are the life-blood of your business. Without them there would be no profits, no paycheck and no cool toys for you and your family to play with on the weekends.
Never forget that your customers provide the means in which to live your life. Their hard-earned dollars fuel your daily routines and pay your mortgage. So in 2014, treat your customers like they're the most important people on the planet. After all, as an online store owner, that's exactly what they need to be if you want your business to thrive.