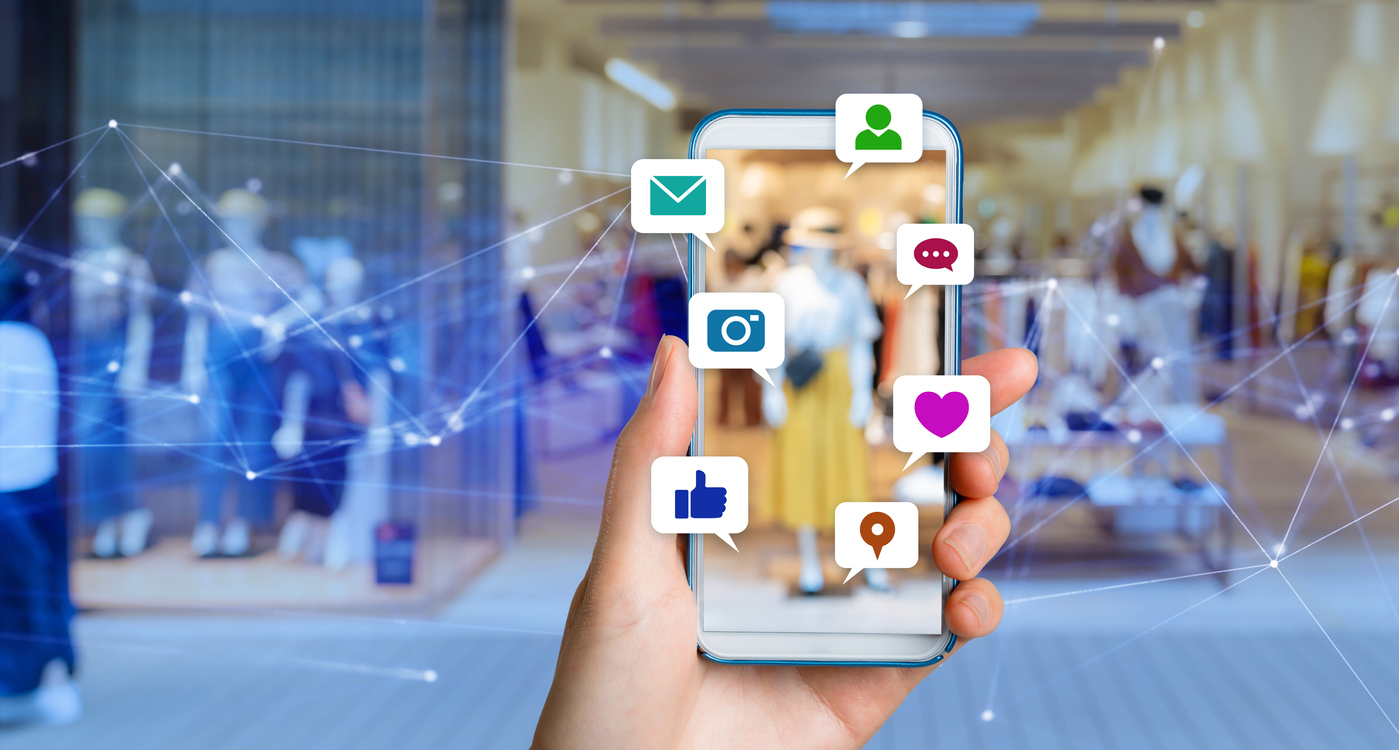 Social media is now integral to the daily lives of billions of people around the world, and that includes being inseparable from business strategy. If you run an eCommerce store, you must take advantage of these platforms to spread the word and enable customer interaction. However, this is a two-way street and goes beyond creating and maintaining accounts on the major sites. You also must allow people to easily share your content and products on them.
Including social media icons on your website is a great way to facilitate this type of interaction between your customers and your site.
Here is some more information about them, as well as their related widgets, and how both can help you gain traction online.
What are Social Media Icons?
Social media icons are graphics that enable people to interact with social media while visiting a website. These icons bear the logos of different social media and content sharing websites: the curved "F" of Facebook, the famed bird of Twitter (or a stylized "T"), the curly "P" of Pinterest, and more.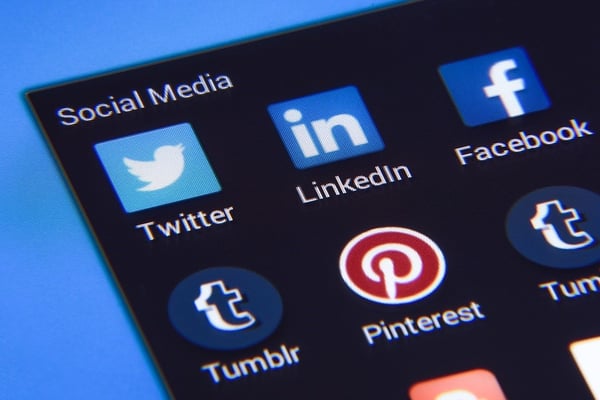 One function they can have is to quickly let you share, on your own account, the page that you are visiting. In these instances, clicking on the icon opens a new window with a draft for a new post that already contains the page's link.
You will likely find these "share" buttons" on the sidebar as you read an article on a news website, or check out a blog post on an online store. Make sure that they are noticeable, so readers can more easily spread your content.
Alternatively, social media icons can be used to direct visitors to your business's social media pages. These "follow" buttons can increase the number of visitors and followers you have on these social networks.

For better visibility, you may want to place the icons with these links on your website's header, as well as the very bottom. Your customers will also appreciate seeing social media icons to your Contact Us page. After all, being able to interact with you is what makes official social media pages so appealing to customers.
What are Social Media Widgets?
Widgets are applications that you can integrate onto your webpage — typically on the sidebar, though they can be placed anywhere. Each widget serves a specific function, and examples include online surveys, live chats, mailing list forms, and music players.
"Social media widgets" refers to applications that contain a bundle of social media icons. They often come with a variety of options, from social networks with titanic user bases to niche platforms that serve more specific communities, and you can choose which ones you use. Some widgets also let you customize these icons so that they are either share or follow buttons.
When it comes to the former, you will definitely want to include the major ones, like Facebook, Twitter, and (provided you have high-quality graphics to share) Instagram. Being more inclusive does not hurt, either, and you may want to include more options than just the ones you know so people can share your content far and wide. As for widgets with follow buttons, simply stick with the ones where you have an account.
If you plan to have different widgets for each function throughout your website, you should use them strategically. Place widgets with share buttons on pages with content you would want people to share. Meanwhile, insert widgets with follow buttons in places where customers might look for links to your social media pages.
The Best Social Media Widgets
Social media icons can bring more than a few benefits, both to your website and your own following on social platforms. Now that you know what they are and what you can do with them, you can try them out for yourself by downloading a social media widget.
If you are conscious about your budget for your eCommerce website, there is no need to fret. While you can get one by buying bundles of different widgets, you can also find social media icons for free online. You just need to know where to look. Here is some information on the top websites for social media widgets.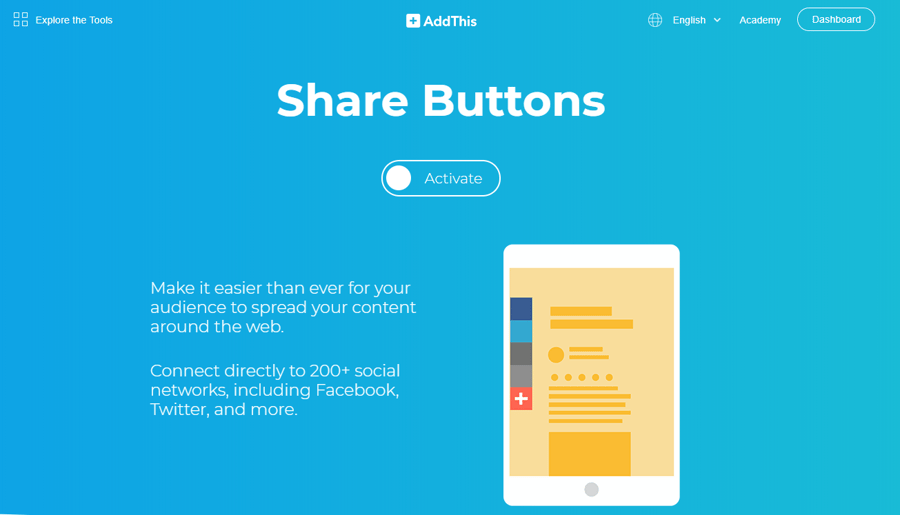 With AddThis, you can choose from an array of arrangements for your social media buttons. You can nail them to any part of the page or have them float with the content. The buttons can be square or circular, and they can expand to reveal options (i.e. retweeting or "hearting" the post on Twitter) with a click or even a mouseover. AddThis also comes with a massive toolbox: features include extensive customization, analytics tools, and Google AMP support, all for however many domains you want.
For a long time, this platform had a free version, a "pro" plan, and a Business suite. Things have changed: in June 2018, the company declared through a blog post that AddThis is now completely free. The features that customers once had to pay monthly to use are now available at no cost. Among many other benefits, this means that you can use any of the many types of social media share and follow buttons on your website without having to pay for anything. You would be hard-pressed to find a better deal.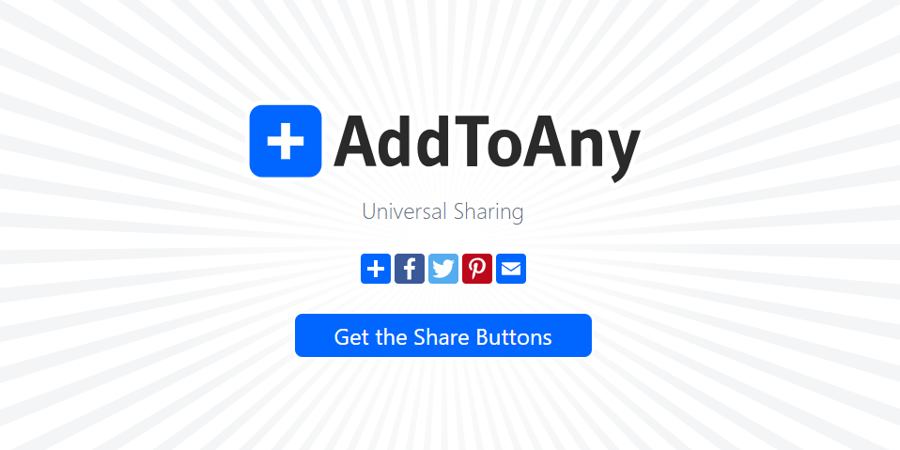 With more than a decade of continuous development and refinement, AddToAny has become a highly popular plug-in for websites. The app is aptly named: more than a hundred social media platforms and content sharing sites are available here. They all have their own icons, which are highly customizable in both function, appearance, and location on the page. They are even mobile-friendly and come with AMP support, which is a boon for sites that rightly value responsive design.
AddToAny provides far more than a big bundle of buttons. You can use Google Analytics to track all kinds of activity related to how social media users interact with your webpages. This integration provides you with invaluable data to further enhance your social media strategy. If your findings are especially impressive, you even have the option to display some of that data. Activate the share counter and anyone who reads your blog posts can learn exactly how many people have shared the article on different websites.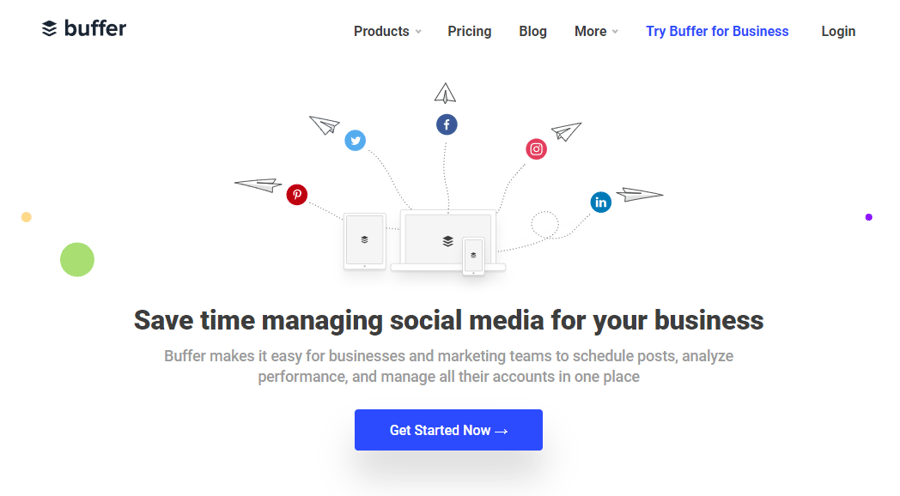 Buffer is a platform that provides you with a myriad of tools for managing social media accounts. Large companies like Microsoft and Github count themselves among the platform's five million users. Their suite includes automated scheduling, image creation, the ability to shorten and track links, and more. Of course, it also includes social media icons. The quality of the company's products has been noted: only eight years after its founding, Buffer placed in the top 40 on Entrepreneur Magazine's 2018 Entrepreneur360 List.
The catch here is that Buffer has different payment plans, ranging from $15/mo to $199/mo. Thankfully, they do have a free option. With this "Starter Plan," you can use their services to manage three accounts on your choice between Facebook, Twitter, LinkedIn, and Instagram — as well as the related icons. The selection may not seem like much, but these are four of the largest social media websites out there, and you still get the features we mentioned in the previous paragraph. If you are breaking into the world of social media-related eCommerce activity, Buffer's free plan may be ideal.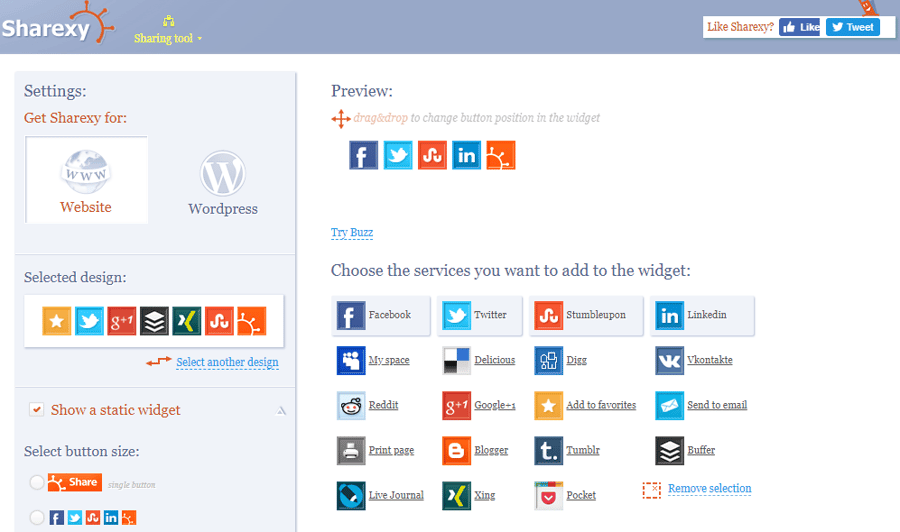 The aforementioned platforms all offer many different tools related to social media and content. However, you may already be using an eCommerce platform and/or other services that already handle these aspects of your website. If you are looking for something more specialized — not to mention far less complicated — then Sharexy may be the place for you.
Their gallery includes icons for many different sites in eleven distinct styles. Shapes include the standard squares and circles, but also stars and "beads." There are even three classy black-and-white versions of the icons. Also, integrating this widget onto your online store is simplicity itself. You do not even need to download anything. Just choose the icons you want, then copy the HTML code (which automatically changes based on your choices) and paste it onto the code for your site. Sharexy may not boast as many features as other entries, but it excels in the one that matters most for this article.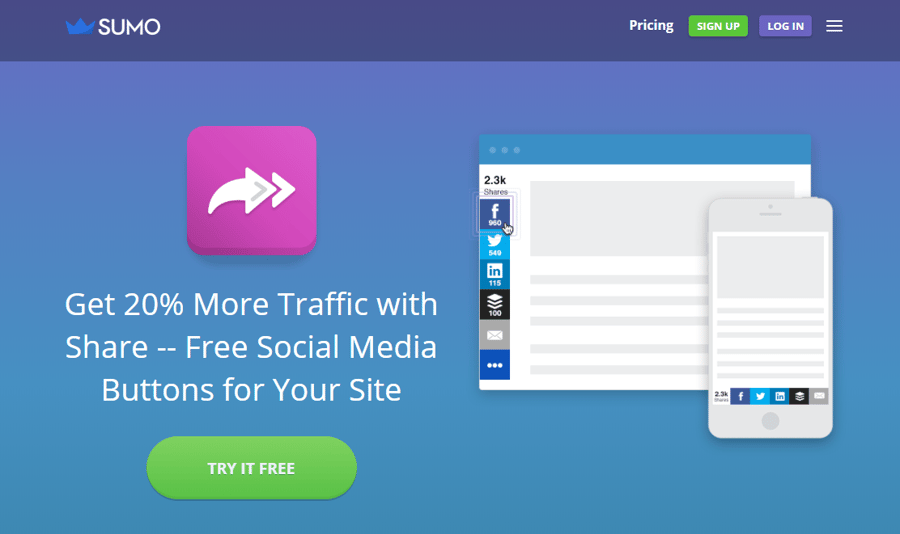 Despite being much younger than other entries on this list, Powr.io Social Media Icons has really made a name for itself in the past few years. Their free plan includes social media sharing, as well as tools for content analytics. This platform is excellent for promoting your content and your site.
Powr.io's social media icons come in many shapes, sizes, and styles. Some have the logo by itself, and some include the full name of the platform next to the logo. Some are filled in with the site's signature color (like navy blue for Facebook), and some have a uniform background color. Choose them based on your own site's aesthetic. Additionally, you can customize the placement of the widget itself. You can have one fixed right above the start of your content, or one that floats as you scroll, or even both at the same time.
Summary
These five websites are only a few among the many that offer social media icons. However, they are five of the most notable, stylish, and useful — and they are free of charge.
While looking for nice buttons may not seem particularly important, providing them is essential to any online business's social media strategy. When customers want to share your content or product pages completely of their own volition, you will know that you are doing well with your website. You can easily encourage this with these simple yet vital share and follow buttons.