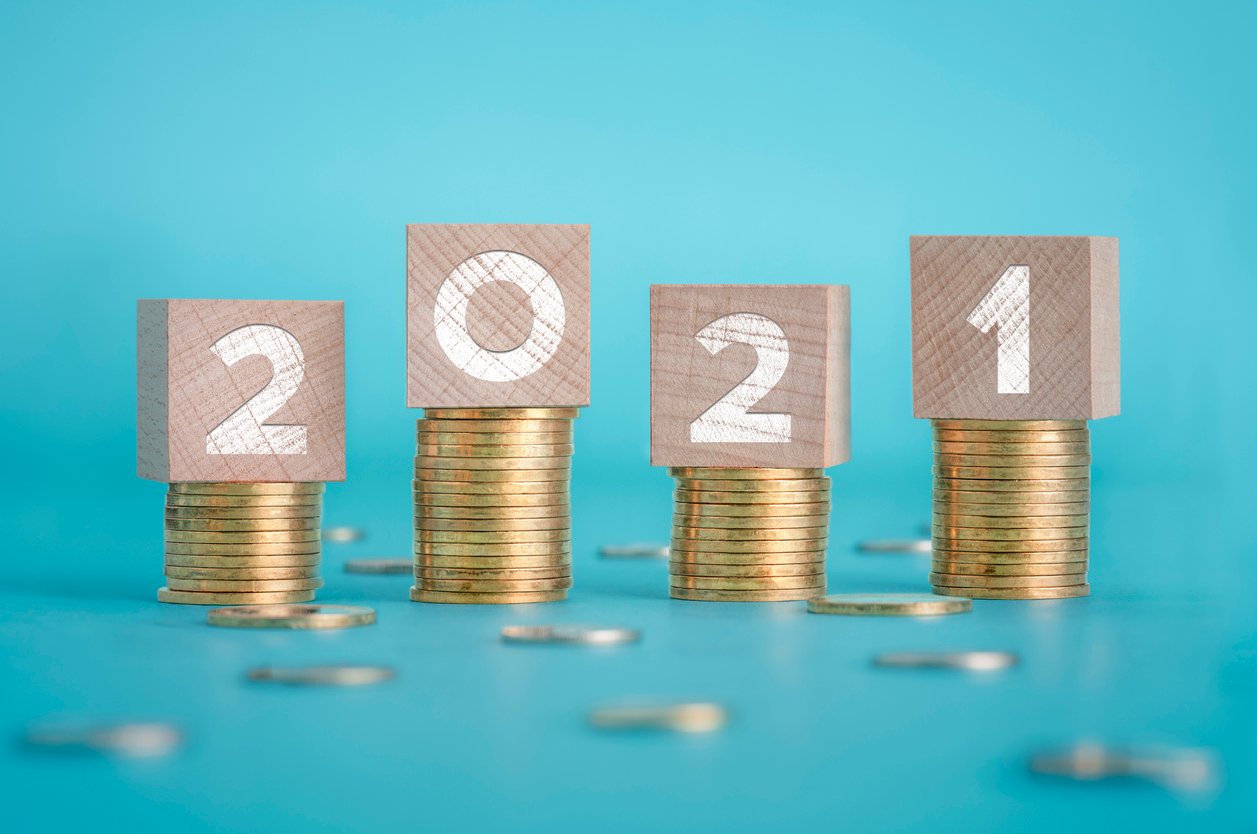 Due to an expected increase and the advent of 2020's effect on commerce, the eCommerce industry is proliferating. Every day, more retailers are making the move to online selling, while entrepreneurs are getting their start through eCommerce ventures.
By 2022, e-retail revenues will grow to $6.54 trillion, up from $3.53 trillion in 2019.
However, eCommerce is an ever-changing industry. Every year, several new trends come up that can help your business grow and outdo your competitors – 2021 is no different.
Let's look at the top five eCommerce trends to watch out for in 2021.
1. Voice Commerce Will Rise
People are increasingly relying on voice assistant devices like the Amazon Echo with Alexa and the Google Home with Google Assistant to do everything, from waking them to buying products online. 75% of U.S. households will have smart speakers by 2025. Voice commerce sales are anticipated to reach $40 billion by 2022.
Another reason why voice commerce is on the rise is the growing accuracy and convenience of the technology. Both Google and Amazon are pushing regional languages in their virtual assistant devices to help consumers shop more conveniently.
Therefore, it is essential to optimize your online store for voice search.
According to Matt Janaway, CEO at MarketingLabs, One simple but very effective way to capture more organic traffic from voice searches to your eCommerce store is to optimize your top-level conversion funnel content to incorporate answers to common consumer questions surrounding your products or market. By attracting, engaging and offering value to potential customers through targeted content neatly drops them right into your conversion path for when they are looking to buy later down the line. For example, what starts as a quick voice search from an internet user looking for advice on 'how to reduce injuries whilst running', leads to them reading your solution-based blog post, which in turn results in the sale of your running shoe insoles! Voice commerce is now too big to ignore, so if you're an eCommerce store owner, be sure to take advantage of this new digital trend and get ahead of the curve before others beat you to it.
Here are four ways to prepare your eCommerce site for voice queries.
Optimize your content to increase your chances of appearing in voice searches.
Add a new skill on Alexa and Google voice assistant devices.
Offer voice-based navigation on your website and mobile app.
Ensure your products can be purchased with a simple flow using voice command.
2. Omnichannel Shopping Will Become the New Normal
Omnichannel retailing refers to providing shoppers a seamless and consistent experience across channels and devices.
In a survey by HBR (Harvard Business Review), 73% of respondents said they use multiple channels during their shopping journey. This data is almost four years old.
With the increase in the adoption of mobile devices and voice assistants, I can only imagine that the number of omnichannel customers will increase even more in 2021.
Use analytics tools like Finteza that provide detailed eCommerce analytics to identify customer behaviors and track everything related to the cash flow. An analytics tool of this type helps you analyze which products are in demand, monitor your profit and loss, and evaluate customer loyalty. Finteza also allows you to build reports for events that matter the most to your business, such as view items, add to cart, checkout progress, and checkout success.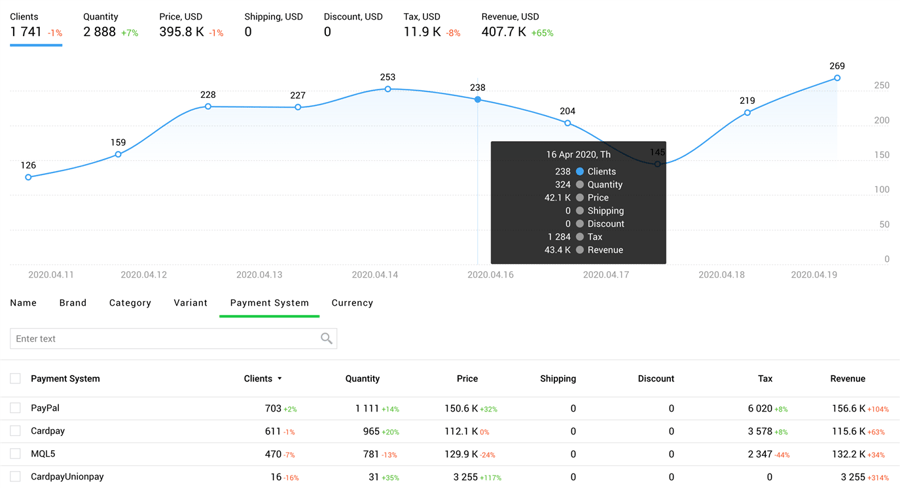 These insights enable you to offer the exact product that your shoppers are looking for and provide a seamless shopping experience.
Here are some more ways for you to offer a seamless omnichannel experience.
Optimize your website for mobile devices. If you have the budget, then create a mobile app or a PWA.
Personalize the customer experience at every step possible.
Use tools like SAP Commerce Cloud to ensure a personalized and comprehensive eCommerce experience with end-to-end online retail processes.
Offer various purchase options, such as

Buy online, pick up in-store
Buy in-store, choose home delivery
Buy online, get doorstep delivery
3. AI and AR Will Enhance the eCommerce Experience
Online sellers will spend $7.3 billion on AI by 2022. More than 120,000 stores will be using AR technologies to offer customers a rich buying experience by 2022.
Artificial intelligence (AI) acts as your online in-store associate by offering personalized guidance with popups with specific triggers, automated targeted messages, and recommendations to your customers. AI uses shoppers' past purchase history and browsing behavior to show them products they are more likely to purchase.
Unlike in physical stores, online shoppers can't try on or physically inspect the product that they intend to buy. Augmented reality (AR) helps eliminate this hurdle by letting customers see how a certain product would look on them even before they buy the product.
By implementing AI and AR in your eCommerce store, you will likely see an increase in conversions and a decrease in the return rate.
4. New Payment Options Will Emerge
Payment options are one of the main reasons why customers choose a specific brand. If you don't offer your customers' preferred payment method, they won't purchase from your eCommerce store.
As of now, most eCommerce businesses accept digital wallets (like Google Pay, Samsung or Apple Pay, and PayPal) apart from debit and credit cards. Cryptocurrencies, especially Bitcoin, have many benefits for online shop owners, such as low transaction fees and no reverse transactions.
For example, Overstock partnered with Coinbase, a Bitcoin platform, to allow customers to use Bitcoin as a payment method.
In 2021, we might see more eCommerce businesses will start accepting cryptocurrencies for transactions.
5. Brands Will Continue to Adopt Dynamic Pricing
Dynamic pricing allows eCommerce retailers to stay competitive and attract more customers.
Even if you sell the best product in the world, if you don't price it correctly, you won't generate enough sales.
Make sure to choose the right price for your products. By "right," I mean the amount at which you have the best chance of selling your product while making the maximum possible profits.
Use dynamic pricing software to determine the best price for your products. These tools provide real-time insights into your competitors' prices, market demand, and perceived value of your products to determine the optimal cost.
6. Mobile Commerce Will Dominate Ecommerce
As consumers' trust in online shopping increases, they feel more comfortable making purchases using their mobile devices.
By the end of 2021, mobile devices are expected to make almost 73% of total eCommerce sales. Besides, 30% of online shoppers are likely to abandon their carts in the middle of shopping if they find out that your website is not mobile-friendly.
As an online seller, you should focus on improving the customer experience for mobile users. On a service front, do your best to respond promptly. If you tend to receive a high volume of inquiries, distribute the work with your teammates through a shared inbox.
Apart from that, spend time making sure that your platform is optimized. Here are some great ways to prepare your eCommerce site for mobile devices:
Examine your website for mobile-friendliness using Google Mobile-Friendly Test. Enter your URL in the tool, and it will show if your online store is responsive. It also shows if there are any loading issues on your website.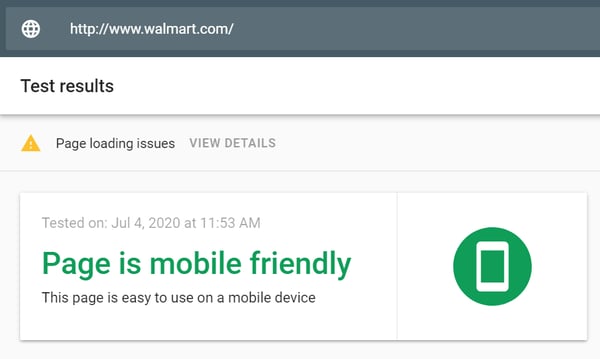 Create a progressive web app (PWA) for your online store. PWA's load faster than a website and allow customers to view pages that they have previously browsed without the internet.
Implement accelerated mobile pages (AMP) for shoppers who visit your site using smartphones.
Ensure a smooth checkout process on mobile devices and find ways to simplify it further.
Test your mobile site manually. Check if it is easy to navigate. Examine if it is easy to view products on your mobile and if there is an option to zoom.
7. Sustainability Practices Will Influence Sales
Green consumerism is rising rapidly. Brands need to act quickly to stay relevant and competitive.
Green consumerism refers to a situation in which customers look for products that have been produced in an eco-friendly way that preserves the environment or involves recycling.
65% of consumers say they want to buy products from purpose-driven brands that advocate sustainability. The focus on green consumerism is a clear indicator that eCommerce brands that prioritize environment-friendly practices will dominate the market in the coming years.
Major eCommerce brands have already started planning to implement more sustainable practices in their business. For example, the world's leading eCommerce company, Amazon, pledged to bring their carbon emissions to zero by 2040.
Here are some great ways to attract green consumers to your eCommerce store:
Take a clear stance on sustainability, decide how you will contribute to the environment, and set a deadline. Tell the world what practices you are taking to achieve your goal.
Switch to eco-friendly packaging. Use products that have a low impact on both energy consumption and the environment for packaging, such as recycled wrapping sheets or cloths.
Send receipts only on emails instead of paper slips.
Reduce energy consumption as much as possible. This includes switching off equipment when not in use.
Look for eco-friendly alternatives to existing products. You can also add new products that encourage sustainability.
8. Visual Commerce Will Get Bigger
Visual commerce refers to using imagery not just on product pages, but also on your entire store to entice users to engage and convert.
Major retailers like Bose, for example, are already using visual commerce to influence shoppers into purchasing. They have high-quality images on their homepage along with shortcuts to purchase the product directly.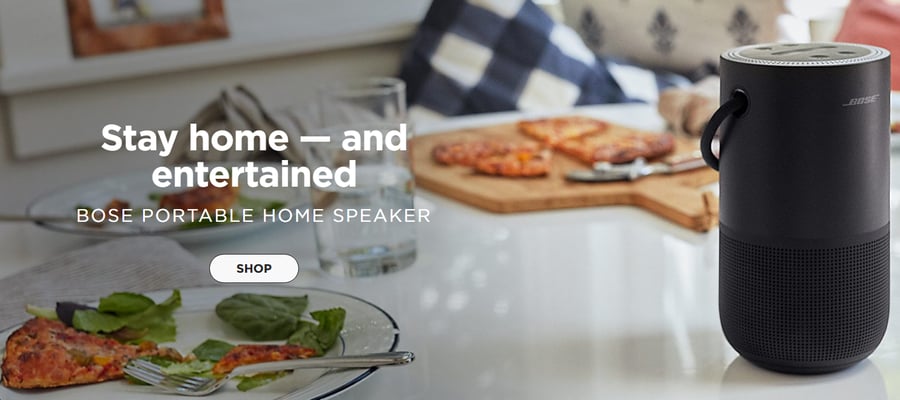 Here are some great ways to leverage visual commerce:
Change your default products from JPG to JPEG2000 or WebP formats to improve quality and loading speed.
Create 360-degree images or videos of your top-selling products.
Invest in a visual search tool to allow customers to search for products using images.
Repurpose user-generated content on your product pages to generate interests.
Create visual shopping ads on Pinterest to drive traffic to your website and increase sales.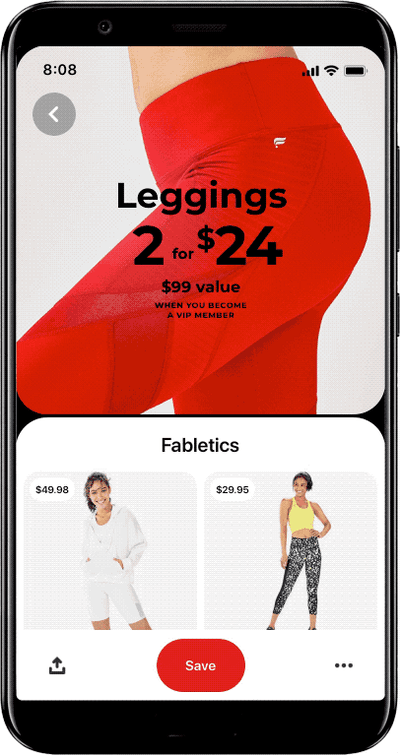 Final Thoughts
Ecommerce businesses looking to dominate the market must prepare themselves to adopt the latest trends as soon as possible. In 2021, voice commerce, omnichannel shopping, AI, and AR will likely be prevalent. More and more online businesses will start accepting crypto payments to entice more customers to choose their brand. Dynamic pricing will still remain an effective way to attract shoppers.