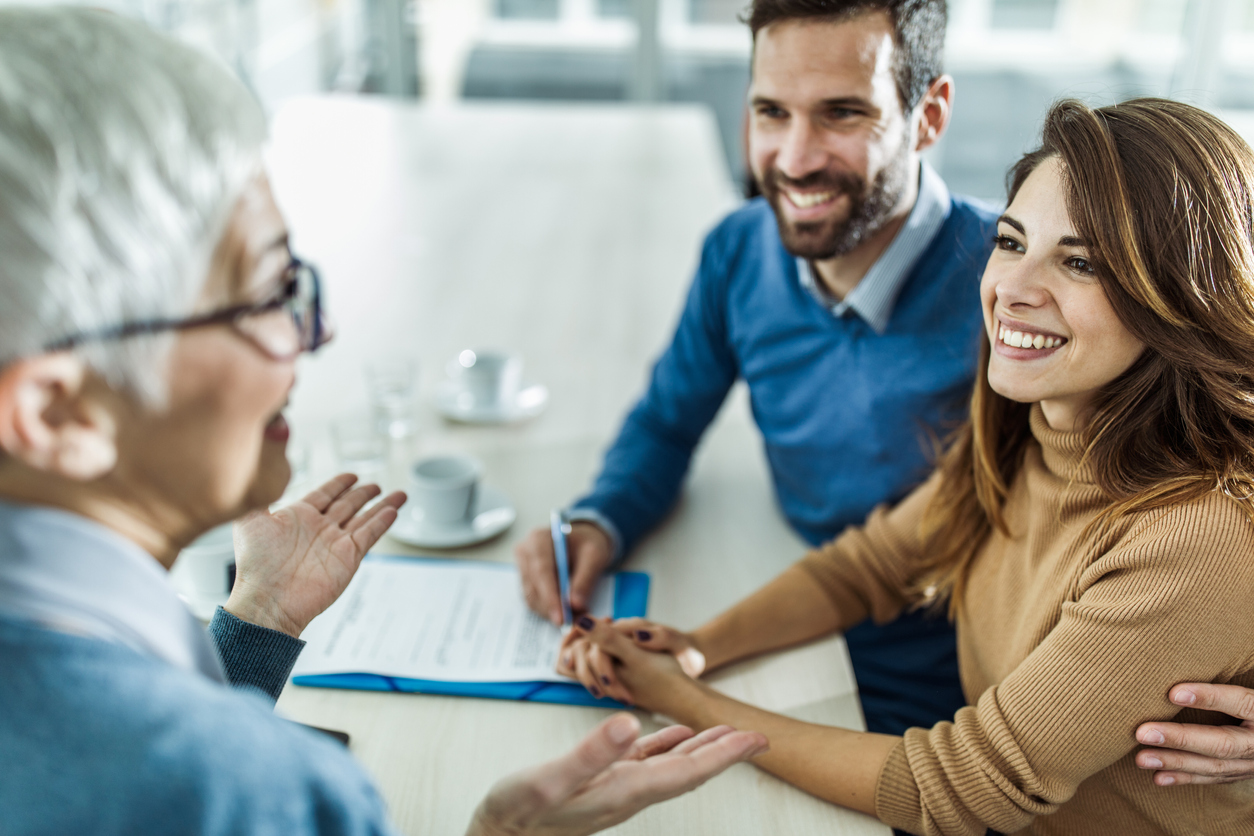 The nature of how we do business has changed a great deal throughout history, especially with the advent of eCommerce, but one thing has always remained most important: building long-lasting customer relationships. Happy customers provide repeat sales, positive word of mouth, and countless other benefits without which a business can't survive.
Of course, a relationship goes two ways. It's not enough for your customers to know you — you have to know them as well. When a business is brand new and customers are scarce, it's much easier to know each of them by name. As you grow, though, this becomes a lot harder. Many businesses slowly lose focus on knowing their customers and start paying more attention to their sales numbers, not out of any desire to neglect the people who make up their customer base, but simply because the more customers you have, the more difficult it is to see each one as an individual rather than a member of a target demographic.
Unfortunately for many businesses, drifting away from your customers can do significant harm. If they feel like they no longer matter, and that your business isn't what it used to be, they'll leave you for a competitor — and they won't be quiet about it. Browse any business's social media, Google reviews, or BBB profile, and you'll see evidence that customers with a complaint are determined to be heard loud and clear. Many complaints come from a feeling that the business doesn't care about the customer anymore, or at least, has grown significantly out of touch.
Get to Know Your Customers Day is a business-oriented holiday that helps reestablish the crucial customer relationships that help businesses thrive. It's a time to reinforce the importance of understanding your loyal customers and their needs, and reflect on whether your business is doing enough to make these relationships shine.
How to Get to Know Your Customers
Getting to know your customers is an ongoing process your business should always be focusing on, at least to some extent. Luckily, the eCommerce industry has recognized the need (and the increased difficulty, in the Internet Age) to know and understand your customers. You can work this important task into your usual operations.
As a business owner, you have multiple tools at your fingertips to handle this important mission. The availability of some of these tools does depend on the software you use to run your online store and to manage customer relationships, but many are available to everyone.
Social Media
The main advantage of social media is something you can see right away: the word "social" is right there in its name. Social media is a virtual gathering place for billions of people across different networks, and many of them may be your customers. By developing an intelligent social media strategy, you can reach out to them where they are, and demonstrate your willingness and availability to communicate with them.
Facebook and Twitter are the most crucial social media platforms for receiving feedback directly from customers. Facebook has a Review feature for Business Pages and customers can also message you directly, in addition to creating posts and comments. On Twitter, customers will often tweet at a business if they want to get its attention. Asking for customer service over Twitter has become common.
Of course, you shouldn't wait for customers to come to you. More so than Facebook and Twitter, Instagram and Pinterest can offer informative glimpses into your customers' lives. If your business has Instagram followers, follow them back to learn more about their interests and lifestyles. Try creating and promoting a hashtag for your business, products, or promotions across all social media platforms that utilize them. You can then search by that hashtag to see all related posts by your customers.
Product Reviews
Product reviews are a mainstay of eCommerce, and customers rely on them so greatly that many won't buy a product at all if it doesn't have any reviews. Obtaining reviews is a mission itself, but you can request them with post-purchase emails, calls to action on social media, and more. Just make sure you time your post-purchase emails to arrive after the customer has received and had a chance to use their purchase.
You can use product reviews to learn how customers are experiencing your products, and potentially identify your strongest and weakest offerings. Many customers leave vague reviews with only a few words, but some will write detailed descriptions of how they're using your product and how it worked for them. Always pay attention to these reviews, and you'll be surprised what you can learn.
Shift4Shop has a robust built-in eCommerce product review system complete with helpfulness ratings to allow other customers to send the most useful reviews to the top. Tools are also included for sending review requests, and for offering reward points to encourage customers to remember to review their purchases.
Product Q&As
Product Questions and Answers (or Product Q&As) are a feature of some eCommerce websites like Amazon, Best Buy, and other large retailers. With today's eCommerce technology becoming more accessible than ever before, even to small businesses, it's easy to add a similar feature to your own website. This is worth doing for several reasons.
Product Q&A sections allow customers to ask questions right on your product pages. This provides another venue for communication (which is always good) and also gives you a chance to publicly help a customer with their concern. The best Product Q&A plugins also allow customers to answer each other's questions, which promotes healthy interaction. After all, the more people talking to each other about your brand, the better!
You can learn a lot about your customers from the questions they ask about your products. A Product Q&A feature on your website will teach you about the uncertainties your customers have about making a purchase, which allows you to better tailor your product information to their needs. You may also learn about unconventional uses for certain products, which can open up new sales opportunities.
Shift4Shop's Product Q&A module includes complete functionality for adding Q&A sections to product pages on your website, complete with the ability for both customers and store admins to answer questions. You can choose to activate helpfulness ratings as well.
Analytics
There are two main ways you can learn about your customers: asking them directly, or analyzing the data you collect from their normal behavior on your website. Don't worry, this isn't a matter of breaching their privacy; rather, it involves simple information like where your traffic is coming from and how customers are finding your website.
Many eCommerce platforms, including Shift4Shop, offer built-in methods for analyzing traffic and visitor behavior. You should also connect your online store to Google Analytics for even more detailed information, and install the Facebook Pixel to gain insights into your customers' actions between your Facebook ads and your website. Shift4Shop's Google and Facebook integrations make this a simple process, with guided steps available in your Shift4Shop Online Store Manager dashboard.
Feedback Collection
One of the best ways to learn more about your customers' needs is through direct feedback collection. This differs from product reviews because you're asking your customers for their constructive criticism regarding your business as a whole, rather than for a specific product. Not only does this provide you with valuable information, it signals to customers that you care about their experiences and opinions.
One of the best ways to get customer feedback is through Google Customer Reviews. Formerly known as Google Trusted Stores, this is an easy-to-use system that not only invites customers to share their thoughts, but also helps your business stand out above others by displaying your aggregated rating in your Google Search and Shopping Ads and on an optional badge for your website. Only customers who made a verified purchase can contribute to your rating.
Google Customer Reviews works by allowing customers to opt in to receive a brief survey once their purchase is complete. This ensures you're not bothering customers with your feedback requests, and its association with Google is also encouraging to customers who want to be heard: they know their rating will be publicly available on the world's biggest search engine, and that you'll see the comments they make.
If you're using Shift4Shop for your online store, you have built-in support for Google Customer Reviews. You can also use 3dfeedback, a unique website feedback survey app that you can configure to match your store's branding. With 3dfeedback, you can request detailed information from customers about any part of their shopping experience, ask for suggestions, and more. 3dfeedback can be used alongside Google Customer Reviews so you can collect as much feedback as possible.
Customer Relationship Management Software
A Customer Relationship Manager, or CRM, is a type of software built specifically to streamline and record your business's customer service in the aid of building long-term relationships. Several popular CRM solutions exist and are fully integrated with Shift4Shop, but Shift4Shop also includes a built-in CRM module to ensure you can have access to this crucial feature without needing to buy a third-party app right away.
Your CRM will provide you with a customer support ticket system and all the tools you need to keep a detailed record of any customer interactions performed by you or your staff. You can see all past problems and solutions alongside any actions taken. The ticket system also gives customers an easy way to contact you by filling out a short form on your website, which encourages and welcomes them to communicate.
By maintaining complete customer records, you can ensure that no customer feels forgotten or disregarded, and you can also identify recurring issues or trends that can help you improve multiple aspects of your business.
Putting it Into Practice
Once you know who your customers are, it's time to show them that you're paying attention. Start by responding to their inquiries and reviews right away to make sure they can tell you're listening (being attentive also provides more opportunities to keep communication open and learn even more). Remember that words aren't enough on their own, though — you need to back them up with actions that demonstrate to your customers that you're serious about serving them the best you can.
Use your knowledge of your customers to reach out to them in meaningful ways, such as social media promotions, contests, or other events that encourage participation. Your exact tactics should vary based on your industry and demographics, but remember the most important factor is relevance, i.e. run your events on platforms they use the most and create promotions they'll appreciate. Once you get the hang of it, you'll be able to give the impression that you're sincerely invested in your customers' lives, and know exactly who they are, what they need, and how to provide it to them.
Most importantly, never assume that there's nothing new for you to learn about your customers, their interests, and any emerging trends that affect them. If you're serious about growing your business, treat every day as Get to Know Your Customers Day.