As a business owner, you likely put a lot of time, money, and energy toward improving your marketing efforts and growing your sales — but what about your customer service?
Your customer service is a reflection of your brand, and can have a major role in the long-term success of your business. A lesson every business learns early on is that both great and poor customer service makes people talk about a brand. This guide will help teach you how you can improve your customer service.
Why You Need Multichannel Customer Service
Multichannel customer service refers to the different methods by which customers can contact you. This part of the guide explains the different types of customer service channels and best practices for implementing them.
Today, customers are more aware of the power of their voice than ever before, and they have countless outlets available to voice their opinions. Whether they've interacted with a rude representative, are concerned about the delivery status of their package, or are unhappy with your product, customers are quick to leave a Facebook comment or tweet about their experience, which can quickly escalate into a juicy scandal thousands will enjoy watching unfold.
So how do you manage all customer related questions and concerns? The ideal solution is multichannel customer service. By using various channels to interact with your customers, you offer them a choice, allowing them to use whichever channel they find most convenient.
Providing outstanding customer service doesn't necessarily require that you offer every channel, but you should use the channels that your customers prefer. Basic channels such as phone, email, and social media are a necessity for every business, but there are others too, with new ones emerging every year.
Popular channels include:
Phone
Email
Live Chat
Helpdesk (tickets)
Self-Service
Social Media
Video Chat
All of your channels need to provide equally exceptional customer service. Customers are more likely to recommend your store and return as a repeat buyer if they're treated to a positive experience. A negative interaction, on the other hand, can spell disaster for your business, particularly if it's picked up by a media outlet or an online community such as Reddit.
There are a lot of channels you'll likely want to implement as your business grows, but that doesn't mean you need to rush into it. Gradually introduce channels one at a time to ensure your quality of customer service remains high across all of them.
Which Customer Service Channels Are Right for Your Business?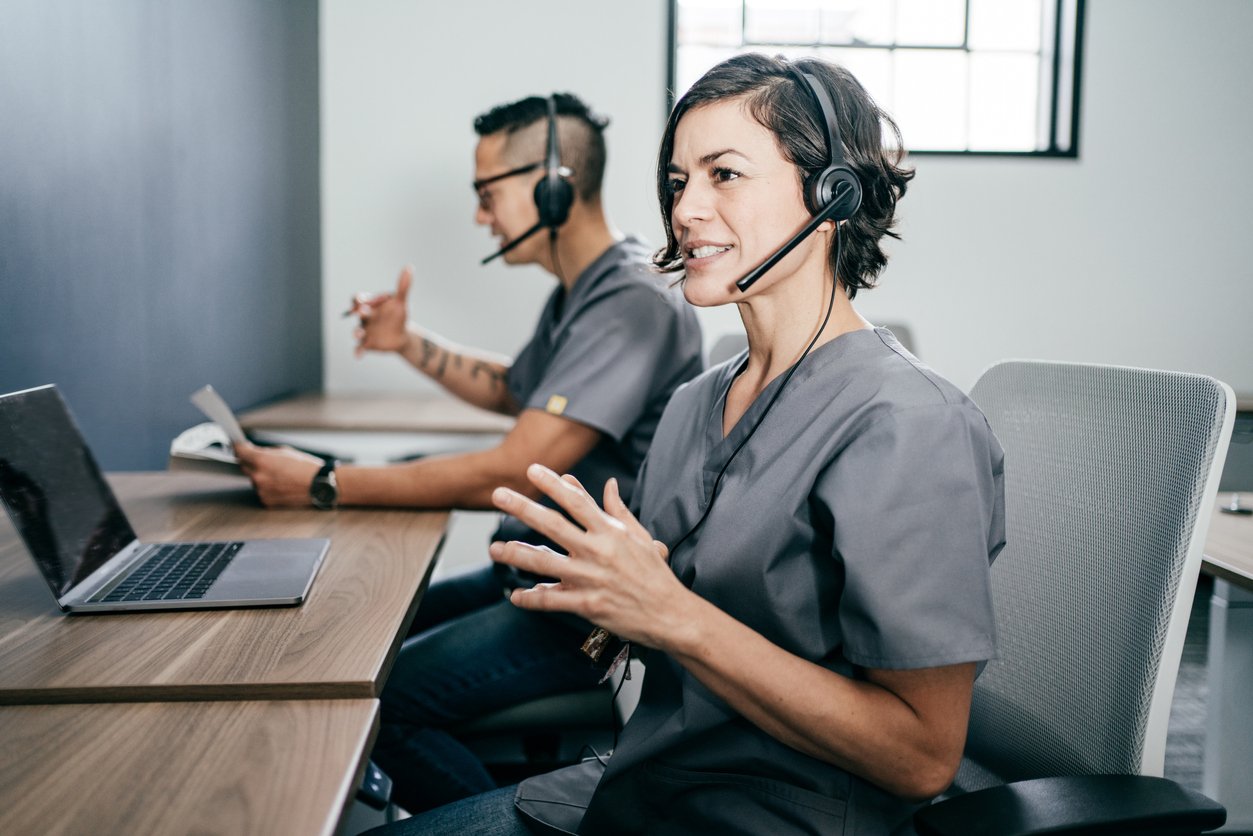 You can't go halfway with customer service — you need to do your best! However, small businesses don't have unlimited resources and staff, so you'll need to be selective about the customer service channels you offer. Now, we'll go over each customer service channel and its pros and cons, and provide you with tips on how to handle them like an expert.
Customers expect flawless customer service across every channel. As a business owner, it'll be up to you to decide which channels you'll support. Your goal should be to offer your customers their favorite channels, even though that will mean more work for your team.
Providing customers with exceptional customer service will encourage them to share their purchases with their friends and family and to return to your store as a repeat buyer. Thanks to the increasing popularity of social media, really awesome interactions can even appear on media outlets and social communities such as Imgur and Reddit.
With new channels and technologies emerging every year, it can be difficult keeping up with trends and evolving customer demands. Let's explore some of the more popularly used service channels to see which ones are best suited for your online business.
1. Phone
For most online businesses, phone support is probably the most important yet difficult channel to implement. Depending on the size of your customer base, you may decide to provide your own personal phone number or use a dedicated IVR system and a team of agents to take calls. You can acquire a toll free number and forward calls from services such as Grasshopper and 800.com.
Few channels are as great at resolving issues quickly and efficiently as quality phone support. Moreover, phone support is an easy way to build rapport with customers and turn them into loyal, life-long customers.
2. Email
Email support is one of the easiest channels you can have. It requires significantly less effort than phone support while still allowing you to effectively communicate with customers. On the other hand, because email doesn't happen in real time, it can be easy to let your quality of service slip. Delaying a reply or missing an important email due to a cluttered, unorganized inbox can quickly turn a customer into an irate one.
To more easily manage your customer emails and ensure all questions are replied to in a timely manner, it's best to have a dedicated email for your online business. The best solution is to use an inbox service such as Google Workspace or Rackspace Email.
3. Live Chat
Live chat is a fantastic way to communicate with customers in real time. Because a skilled chat agent can handle multiple chats simultaneously, live chat is one of the most efficient and cost-effective channels you can have.
Many customers are adverse to phone support, which can involve long wait times and annoying music. You can easily add live chat to your online store with tools such as TidioChat, ChatPirate, and Olark.
4. Helpdesk
The helpdesk is a type of email support that operates on a ticket system. Helpdesks offer tools that make it easy to organize, manage, and resolve customer concerns. A number of helpdesk solutions also provide a self-service feature (discussed below), which can provide you with an additional customer service channel.
Like email, a helpdesk collects inquiries around-the-clock, but customers can only receive support when an agent is available during business hours. Some helpdesk solutions include Groove, Freshdesk, Kayako, and Zendesk.
5. Self-Service
The king of efficiency when it comes to customer service is self-service. Although it can take quite a lot of time and energy to produce self-service documentation, the initial cost is quickly outweighed by your potential return. A great knowledge base allows customers to conveniently find the answers they need on their own, and means one less interaction for your busy agents. A knowledge base can provide information about your products, features, pricing, services, and even identify and address common concerns and problems.
There are a number of knowledge base software solutions, including KnowledgeOwl and Helpjuice.
6. Social Media
Social media is quickly emerging as the go-to outlet for customers to share their experiences and post their complaints. Customers that post on social media expect a quick reply, so it's important to maintain an active presence across all of your social media accounts. In some instances, social media support alone won't be enough to resolve an issue; a concern may need to be forwarded to another channel when sensitive information such as credit card number and address must be discussed.
Other Channels
These are just some of the popular channels available today. Skype, video chat, SMS, and countless other channels can help your business achieve a higher level of customer satisfaction. Research which channels your customers most prefer, and work toward incorporating one a time in order to maintain a high level of satisfaction across all of your channels.
Tips for Improving Your Customer Service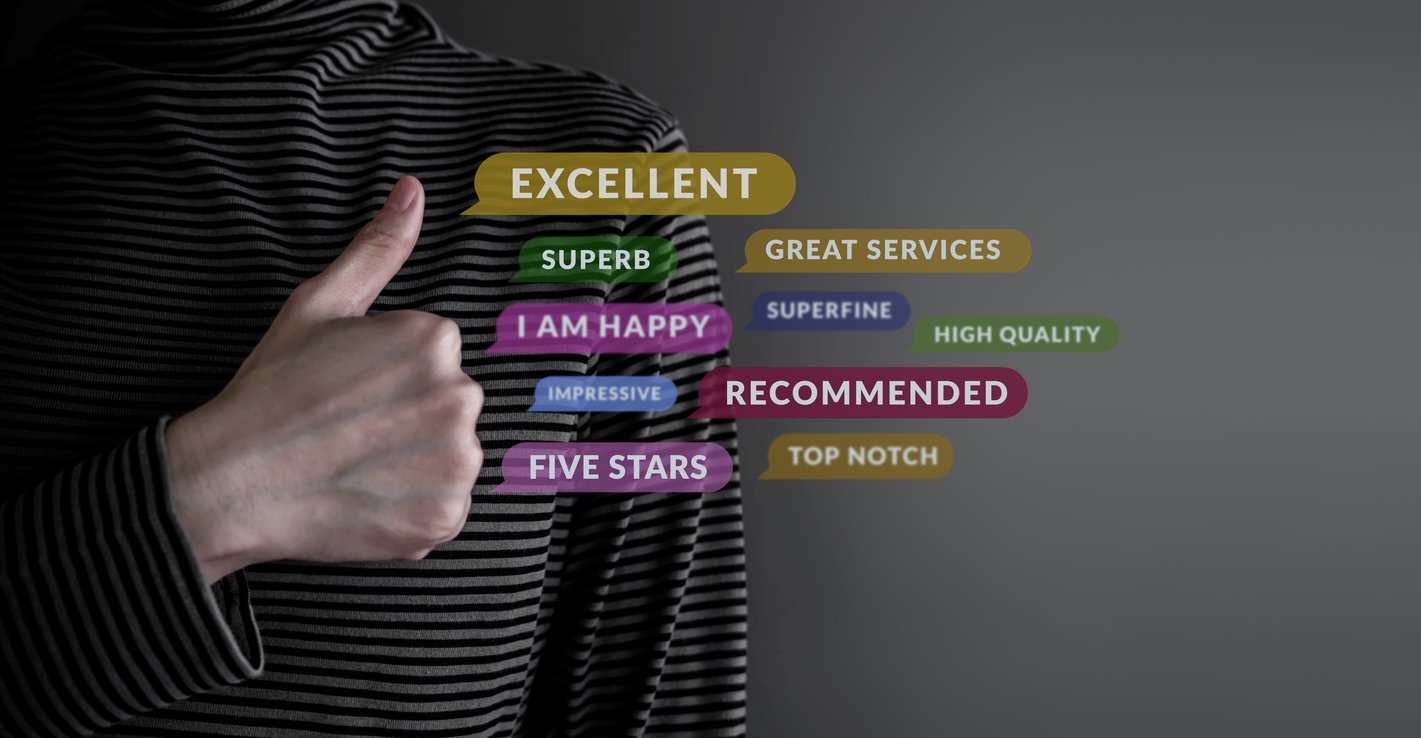 Customer service can make or break a business in the long run, as so much rides on your potential to acquire long-term customers who will remain loyal to your brand for years.
According to a Harvard Business Review study, by the end of a customer service interaction, a customer is four times more likely to walk away as a disloyal customer than a loyal customer. This means you need to make an even bigger impression than ever before: you need to "wow" them.
To "wow" today's evolving customers, your customer service needs a "wow" factor. Customers want simple, fast assistance around-the-clock, and aren't afraid to turn to your competitors at the first sign that your business is ill-equipped to deliver.
Check out the following tips that can help your business start dishing out phenomenal customer service. Once you're a customer service expert, even negative experiences are just fantastic opportunities to earn your customers' lifetime loyalty!
Offer multichannel support.
Multichannel support makes a huge difference, and that's why we devoted most of this guide to it — and why we're listing it first here. To summarize, technology is evolving, and most customers aren't content to wait around for an email reply. Let them get the help they need using their favorite channels.
Diversify your customer service channels by offering live chat, a helpdesk, self-service, phone, social media, or email. The more channels you have, the better, but only introduce a new one if you're able to maintain a high level of quality across all channels.
Make sure your service channels are easy to find.
Customers expect exceptional customer service, and a lot of that boils down to instilling trust and quelling potential doubts. Shoppers need to know that your website is safe and secure, and that you'll be ready to quickly assist if needed. If your contact information or service channels are difficult to locate, customers won't hesitate to hit the back button and abandon your site.
Clearly display all customer support information on every page of your store. Customers don't want to dig through pages and pages of your site to find support contact information. To make it simple, place clearly marked email and phone contact information on every page of your site.
Craft a compelling "About Us" page to inspire customer loyalty and trust.
Consumers like dealing with real people. To inspire trust, put a face on your company by including names, pictures, biographical information and your company's story on your "About Us" page.
When customers can easily see the face behind the business, they're more likely to make use of your customer service channels and be open to resolutions.
Solve problems quickly.
Your customer service team should strive to solve problems as quickly as possible, if not instantly. If you're aware of what your customers need, you can anticipate what questions may arise and already have a solution in place.
Define a response time for open tickets and email correspondence. Whether the question is easy or difficult to answer, you don't want to leave your customers hanging for too long or they'll give up and take their business with them. Define a "do or die" response time for you and your team.
Train reps extensively on the product and industry trends.
Maybe you're handling your customer support on your own, but if you have dedicated representatives, make sure they're well versed in the industry you serve. That way, customers will find a higher level of trust.
Check and double-check written correspondence.
In order to present your brand as professionally as possible, make sure all written support communication reflects a professional, communicative image. It helps when customers know they're dealing with real, intelligent people.
Also, ensure your reps are consistent in their messaging. If a customer gets one response from one representative, and a completely different answer from another, they'll start to lose faith in your business.
Get to know your customers.
In order to deliver exceptional customer service, you need to have a concrete understanding of your customers' needs. Customers expect the very best when it comes to customer service, and the only way you can deliver is to know who you're catering to.
Reduce customer effort.
Your customers should be treated to a memorable, frustration-free shopping experience. The entire process should be as effortless as possible — not only to find and buy the products they're looking for, but also to find the answers they need, too.
Make your customer service personal and memorable.
In the same vein, you'd like your customers to leave with smiles on their faces. Automated systems may buy you time, but you may lose a customer in the process. Be nice, personable and knowledgeable when speaking to customers directly.
Offer free shipping.
Not every business can offer free shipping, but if it's something your business can do without heavily affecting your margins, it can be a great tactic for improving customer service. High shipping cost is the leading cause for cart abandonment, and by eliminating this cost, you can impress your customers and win their loyalty, which will mean more repeat visits and recommendations to your store.
Make your return policy as simple as possible.
Shop owners hate returns because they lose sales as a result — but wouldn't you rather have a customer for life rather than a single sale? Make it simple to return items, and your customers will thank you.
Ask for feedback.
If you're serious about offering the best customer service possible, you need to know what customers think about your business, brand, products, and service. Asking for feedback is a great way to gain valuable insight into the positive and negative aspects of your business. All feedback you receive — the good and the bad — can help you identify what areas you're excelling in and what areas may need improvement.
Conclusion
How do you actively create loyal customers? Direct interaction with your customers might be one of the strongest factors in building a loyal customer base and driving return sales and higher conversion rates. But self-service and a strong, trustworthy foundation are important too. Use the tips in this guide to build a customer service tradition your business can be proud of, and your customers will love.
Every business needs a support system for its customers, but remember that the online stores that go above and beyond are the ones that are the most successful.