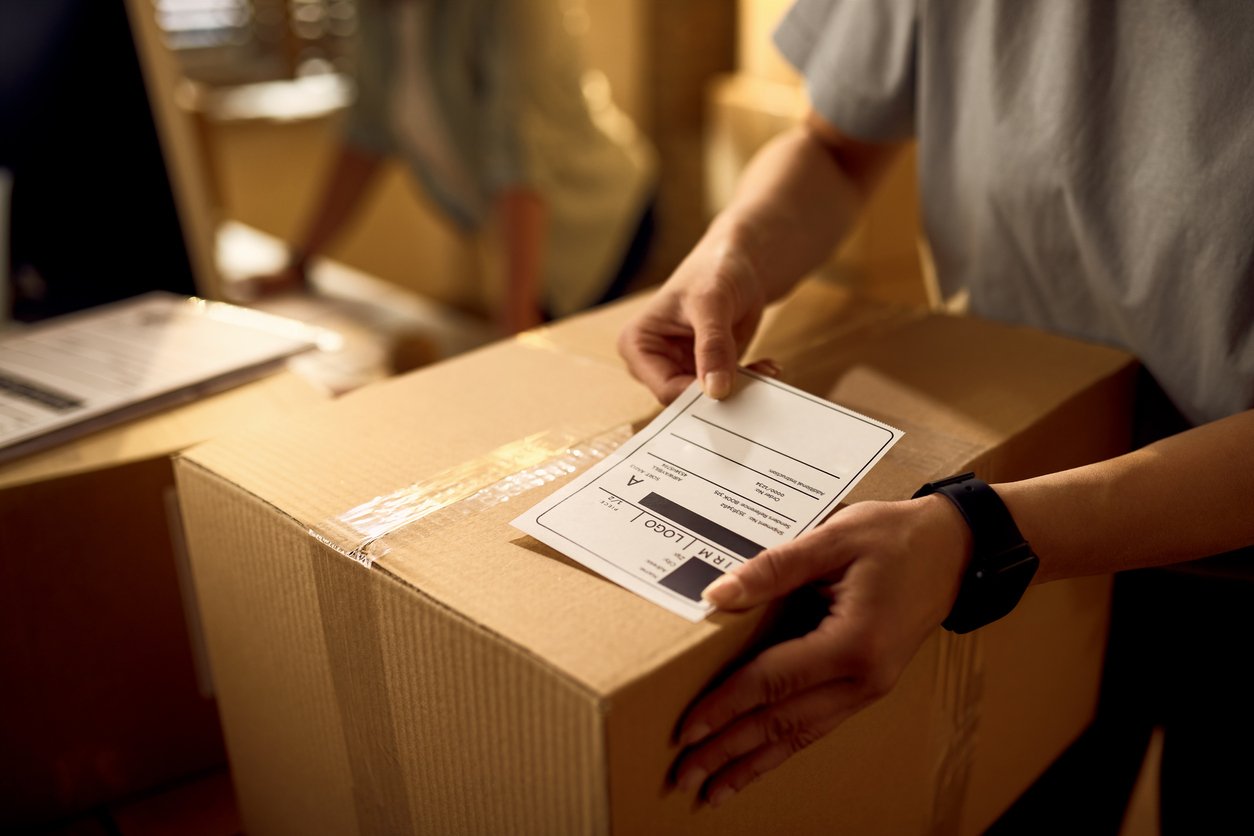 Launching an online business entails a lot of hard work. During the initial stages, you'll tackle fun and exciting aspects like designing your website, creating a logo, and uploading products. Soon, though, you'll need to attend to more technical details like shipping — after all, unless you sell only digital products, your customers need a way to receive the items they buy from you!
Shipping for eCommerce can seem daunting, as there are a lot of factors to consider. You need to figure out pricing, carriers, packaging and more. There's a lot to work out, but this guide will walk you through the process and make it a lot easier.
Table of Contents
How to Choose the Right Shipping Carrier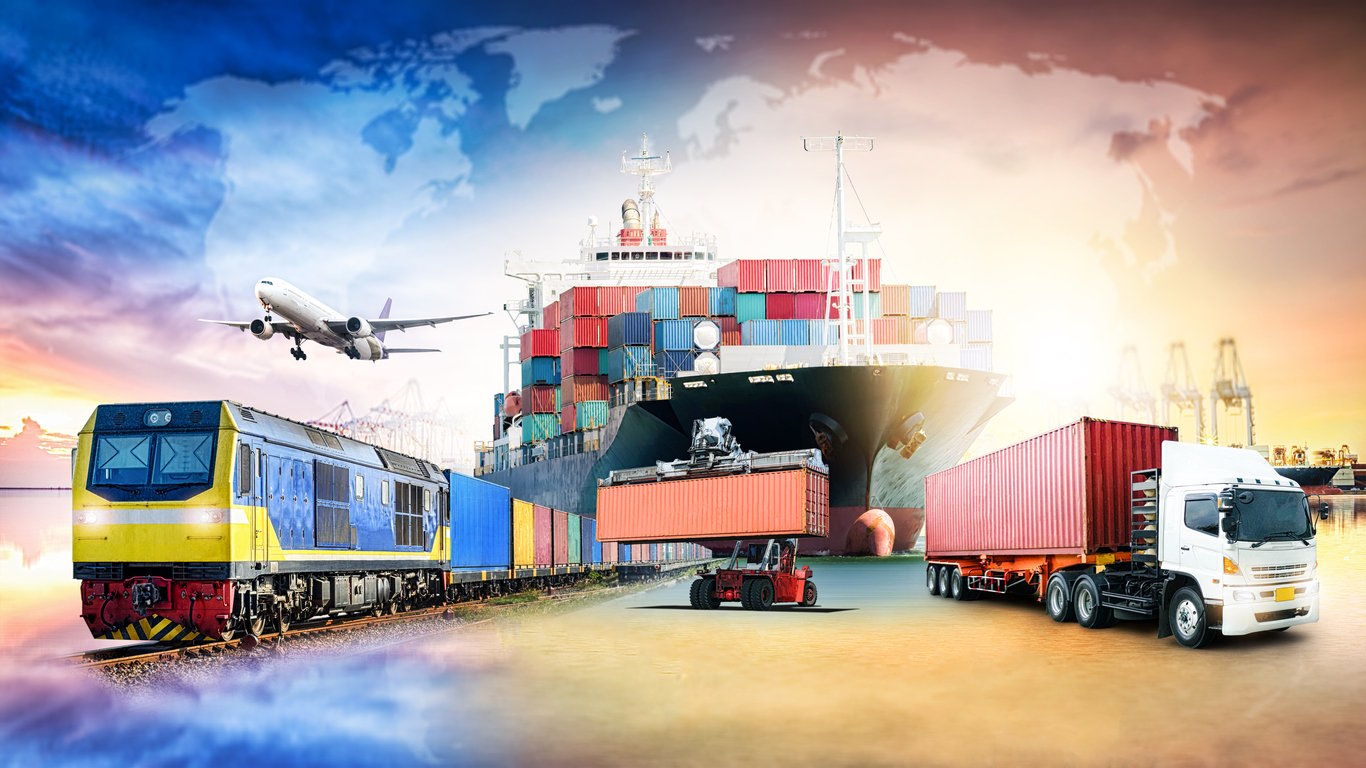 Shipping is central to an eCommerce business, but not all shipping carriers are equal. Some may offer better options than others when it comes to meeting your business's unique needs. Location, packaging, rates, and other factors all come into play. Here's how to evaluate shipping carriers and choose the best one for your business.
Fortunately, you don't have to limit your shipping carrier to just one. Customers like having choices, and depending on the size of your online store and the types of products you'll be transporting, your store may require the services of anywhere from two to six carriers.
Type of Products
One of the first factors you'll want to consider in your search for the right carrier is what type of product(s) you'll be shipping to customers. When reviewing different carriers, carefully examine sizes, shapes, and offered services to best determine which ones will meet your needs.
You may encounter certain restrictions that will serve as hindrances, as well as policies that may not be suitable for your products, such as if you're selling food supplements or perfumes. You may even encounter carriers that exclude services for very expensive or fragile items. As such, it's essential to take note of such relevant factors when consulting with the various carriers you're considering.
Location
Are you going to ship locally or do you expect to have international customers too? If you plan on offering both, your store will need to incorporate both international and local shipping carriers/methods as available options.
Reputation
Reputation is an important element to consider when choosing your shipping carrier. If you select a shipping carrier based on their cheap rates alone, you may end up in deep waters if an item gets lost or if delivery is delayed. To avoid the likelihood of such instances occurring, take time to conduct a background check on the carriers you're considering and ensure they have an excellent track record.
For instance, the most popular and reputable international shipping companies today include FedEx, DHL, UPS, and the United States Postal Service (USPS). There are also many locally renowned services in different countries worth mentioning – Parcelforce Worldwide from the UK, Japan Post Service from Japan, and Royal Mail from London, to name a few.
Speed
Online shoppers want to receive their products as quickly as possible. To meet their demands and expectations, it's important that you review the expected speed of delivery from local and international carriers. You may decide that it'd be best to include local carriers that offer same day shipping at a slightly more expensive rate, if only to present your customers with the convenience of additional options.
When it comes to international shipments, you might be looking at a period of three days to two weeks, depending on the countries and carriers involved.
Tracking Services
A general rule of thumb is that it's always better to choose a carrier with remarkable tracking services. Most reputable shipping companies have a website where customers can use their provided tracking number to check on their package's delivery status. Tracking allows customers to know if their package is on the way, already delivered, or if there's been a delay. It'll also allow you to monitor deliveries and easily coordinate with customers if a shipping or delivery concern arises.
Insurance
It's important to note that not all shipping carriers provide insurance. If this is an essential shipping feature for your business and products, take some time to conduct a bit of comparison shopping to find a carrier that offers an affordable rate. Offering insurance is rarely a bad idea — most merchants and customers greatly benefit from the peace of mind such a simple and typically low-cost feature can provide.
Convenience
If you're balancing a busy and hectic schedule, it's a wise idea to select a shipping carrier that can pick up packages from your house, office, stockroom, or warehouse. Going this route will allow you to save time, money, and effort in traveling or even waiting in line.
Live Rates
As a merchant and a consumer, odds are you're well acquainted with the automatic computation of shipment rates based on the weight of products, destination, and other provided details. This is what's referred to as live rates or real-time shipping rates, a feature most of today's shoppers demand from online stores. If the carrier you're considering doesn't offer live rates, it may be a good idea to start looking elsewhere.
Pricing
Pricing will undoubtedly play a major role in deciding which shipping carriers to offer. If you intend to offer free shipping, this will be especially crucial for computing profits and potential losses.
Offering your customers the best shipping rates will also go a long way toward securing their trust and loyalty. You may discover that some carriers charge an exorbitant sum for certain services, and are more affordable when it comes to others. As such, research could lead to your store offering multiple services from varying carriers, which will allow you and your customers to get the most bang for their buck.
How to Save on Shipping Costs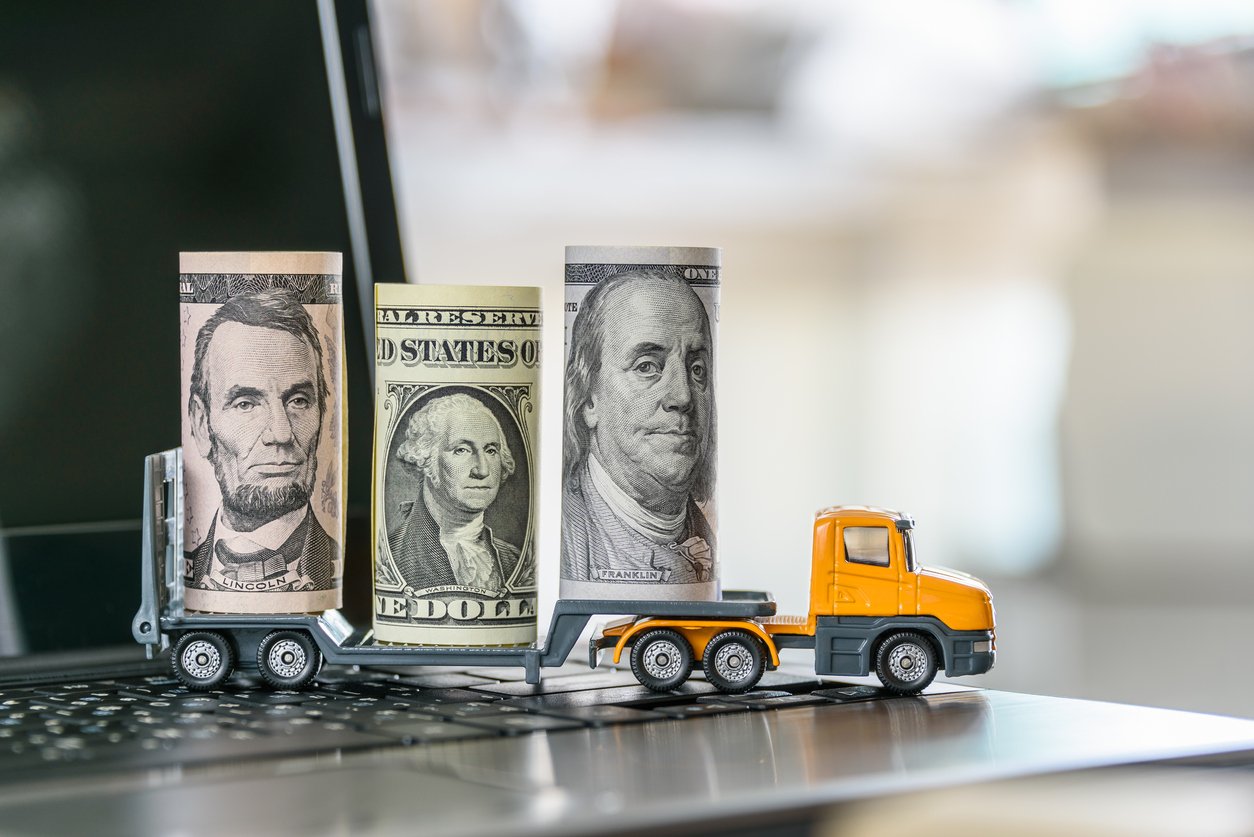 Affordable shipping is a huge point in your favor when customers compare you to the competition, and free shipping is even better (96% of online shoppers are more likely to buy from an online store that offers free shipping, but more on that later).
Of course, you can't offer low or free shipping rates unless it's financially feasible for your business. Remember that someone has to pay for the shipping, and if it's not the customer, it will be you. Especially in the case of free shipping, you need strong ways to counterbalance lost profits.
That's why you want to get the best rates from your shipping carrier so you can pass the savings on to your customers.
Between fraud potential, lost orders and special shipping, ensuring the best shipping rates is tough if you don't have the right approach and toolset. Creating a comprehensive shipping procedure for your business and integrating features of your shopping cart software can both contribute toward a smoother, easier process.
If you're looking to get the best shipping rates for your online store, take a look at the following three ways you can create your own shipping standards.
Integrate Address Validation Tools
One the biggest shipping problems plaguing online merchants are address problems. A lot of the time, challenges arise when customers make a simple typo. Everyone is in a rush these days, so it's no surprise that shoppers often make typos with their own address at checkout.
Of course, this isn't the only reason incorrect addresses are often provided, as in other cases, address problems are linked to fraud. In every case, address issues result in lost revenue for your business, but it is an issue that can easily be avoided altogether.
Combating address issues is as simple as installing an address validation feature into your online store. It runs in real-time, checking customer addresses against those in the USPS database to identify known addresses. When a customer enters an unrecognized address, they're prompted to fix it before they check out.
With an address validation add-on, a shopper's address is always verified in real-time during checkout. Whether a shopper enters a bad ZIP code, forgot to enter their suite number, or simply typed in the wrong street address, an address validation tool can instantly identify an invalid address. In cases where the add-on is able to detect an incorrect address, a shopper will be prompted with the correct shipping address, with typos and formatting issues automatically corrected.
Using an eCommerce feature like address validation leads to a more efficient shipping system. As a result, you avoid penalties and fees imposed by shipping services for incorrect addresses. You also avoid lost products that result in unhappy customers and out-of-pocket losses for your store.
Pay Special Attention to Shipping Containers
How do you package your goods before you ship them? Do you have a strong system in place? Finding the right way to package and ship goods can make a huge impact on the cost of shipping.
Think of it this way: your products probably come in a number of sizes. But if you only stock three types of boxes, you'll have to make compromises. For instance, a product that just misses the cut on the middle size box has to go in the big box. If you had at least one box size in between the two, you could cut costs on your shipping.
Choose Pickup or Counter Shipping Based on Your Needs
Depending on your situation, shipping might make more sense either as a "pickup" or "counter" service through your shipping provider. A pickup option, for instance, makes sense if you're shipping a lot of products daily. On the other hand, the counter option is usually cheaper. If you're a small shop or right around the corner from a UPS or FedEx location, this might be the option for you.
How to Reduce the Likelihood of Incurring Shipping Fees and Penalties
Unfortunately, everything doesn't always go according to plan. When shipping goes wrong, the store owner ends up bearing the burden, even if the customer is the one who made a mistake. Thankfully, you can minimize the risk of shipping problems by following these guidelines!
As an eCommerce merchant, shipping is an integral aspect of your online business. Consumers everyday, everywhere, abandon checkout due to high shipping costs, a trend that has only risen as postal prices continue to soar. To combat this eCommerce nightmare, retailers have employed tactics designed to minimize consumer shipping costs, such as free or low, flat-rate shipping.
But what happens after you ship an order? What happens if a customer contacts you with a claim that they never received their order? Or what if a customer entered an incorrect address and consequently didn't receive their package? In either case, as the shipper and store owner, the penalty of such scenarios will fall on you.
Fortunately, there are a few services that you can implement to ensure that shipping-related fees don't negatively impact your business's bank account.
Offer insurance and tracking for high-value orders
While it's always a good idea to offer order tracking regardless of an order's value, many online merchants find the implementation of insurance unnecessary. However, if you're a small- to medium-sized online retailer selling high-valued goods, a lost order claim can have a serious impact on your business's finances.
Shipping insurance and tracking provide you and your shoppers with a great deal of security that is oftentimes undervalued and unappreciated — until the first time you get a lost order claim, that is. It's important to keep in mind that some shipping services include insurance, so take a look at what carriers and methods you're offering to determine if you need to charge an additional insurance fee at checkout.
Some customers may be put off by insurance fees, so carefully decide which products or qualifying conditions need to be met to require insurance. You may want to specify that insurance is required for specific items or for an order total that amounts to X+ number of dollars.
Require signature confirmation
Worried that packages may be shipped to an insecure location? For customers living in an apartment or similar establishment, leaving a package with a lobby attendant or at someone's doorstep can lead to lost or stolen packages.
Offering signature confirmation at checkout is a great way to ensure that shoppers receive their package securely and without fear of theft. If a shopper selects signature confirmation and a package is left without the carrier acquiring said shopper's signature, then the carrier is typically responsible for any undelivered packages (although rules vary from carrier to carrier).
You may want to look into offering insurance in conjunction with signature confirmation for ultimate security, especially in the case of a high-value order.
Moreover, having signature confirmation is a great way to combat potential fraud. Having proof a shopper received a high-valued order provides many merchants with much needed peace of mind in a time when cybercrime is on the rise.
Use a Shipping Refund Service
Sometimes, when something goes wrong in shipping, it's actually the carrier's fault. Everyone can make mistakes, and so shipping carriers often offer partial or full refunds on shipping costs if they fail to meet their obligations or guarantees. For example, packages that arrive late are often eligible for a refund.
The problem is actually getting these refunds for your business. You have to have a sharp eye to even realize when you qualify for one, and then you have to go through the process of claiming it. Consider using a shipping refund solution like Refund Retriever. These services audit your shipping carrier to find duplicate charges, applicable refunds, and other opportunities to reclaim some of your shipping spend. They usually come free of charge and only take a percentage of your refunds as payment. Many businesses find this to be an acceptable arrangement because, without the shipping refund service, they wouldn't have gotten even part of these refunds at all. Sometimes you simply don't have the time to hunt them down on your own, and getting 50% of your earned shipping refund is still better than 0%!
Address Validation Tools Help Avoid Fees, Too
We already touched on how important it is to have address validation on your store, but it's worth mentioning again. If you're looking to save yourself the fee associated with a returned package, this is the easiest and most efficient tool that can prevent carrier-imposed penalty fees. Moreover, as address typos are typically genuinely accidental, you'll find your customer satisfaction rate higher than ever. After all, who wants to wait an extra couple days for a package to be re-delivered? Save yourself time and money by making sure packages are delivered to the correct destination the first time around.
The Power of Free Shipping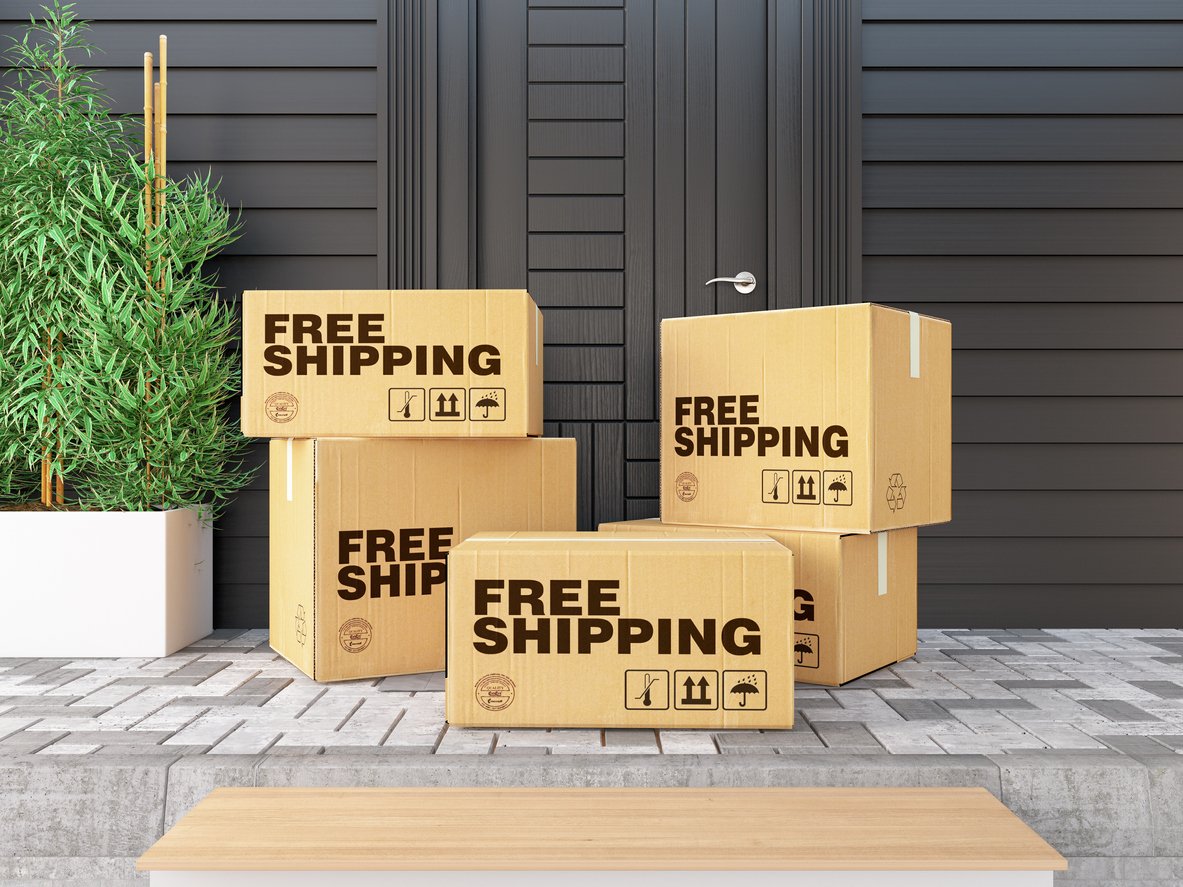 We all know free shipping is popular, but you may not know how powerful it can be. Free shipping can be the deciding factor for customers choosing to buy from you, even if the product is priced higher! But how and why does this work? Let's take a look at the "science" behind free shipping, and how to use it for your own business.
On a daily basis, countless merchants struggle with the free shipping question. Why offer free shipping when it will eat into their profit margins? Or maybe they should go simply set a threshold? Maybe even offer it via a limited time promotion?
Many questions surround the implementation of free shipping, especially as shoppers continue to show an increasing resistance to shipping fees. As more and more online businesses offer free shipping year-round, the rest of the eCommerce community is left to ponder their decision.
Here are some important factors to consider when deciding whether or not to offer free shipping at your online store.
Nearly Half of All Orders Offer Free Shipping
47% of all online orders include free shipping — that's nearly half! And if you calculate the odds, there's a good chance your competitors are offering free shipping too.
So how does this affect you? By offering free shipping, you're ensuring that your online business remains competitive in one of the most ruthless, promotion-saturated markets. Furthermore, 61% of consumers are at least somewhat likely to cancel their order if free shipping is not included, while 52% of all abandoned shopping carts are a result of shipping and handling costs. Can you really afford to lose these potential sales?
Free Shipping Increases Sales
Studies show that by offering free shipping, your sales can grow tremendously. The Wharton Report indicates that on average, shoppers spend 30% more when free shipping is included: the AOV for paid shipping orders is $86.58 while the AOV for free shipping orders is $125.20!
So what explains the bump in AOV? Well, more than three quarters of shoppers will add items to their cart to qualify for free shipping. For many shoppers, finding themselves just a few dollars shy of the free shipping threshold is enough to send them back to your catalog, increasing their AOV.
Shoppers Prefer Free Shipping to %-off Discounts
While it may seem more appealing to offer a flat discount or percentage off instead of free shipping, research indicates this is not what consumers want. The Wharton Report shows that "a free shipping offer that saves a customer $6.99 is more appealing to many than a discount that cuts the purchase price by $10."
Furthermore, in a study of more than 100 million transactions, free shipping was two times more effective than a percentage off discount offered in an email.
And what are shoppers saying about all of this? In a survey by compete.com, shoppers were asked which factor would encourage them to buy more products from an online retailer. The findings showed that 93% requested free shipping and 67% stated free returns. These numbers indicate an extreme dissatisfaction with the overall online shopping marketplace.
Okay, Free Shipping Works. Now What?
Are you finally ready to implement free shipping at your online store? There's no need to go all in just yet. Try setting a free shipping threshold or testing out free shipping on a select number of products. You may also want to exclude free shipping on particular products, raise prices across the board to cover shipping costs, and/or implement a fulfillment center so that your products are closer to customers and consequently cheaper to ship.
You have a lot of options and solutions to consider, and while it may seem daunting, remember your overall goal: to increase sales! As you test the implementation of free shipping, use your results to fine-tune and adjust your future free shipping and returns policy.
But don't fall behind in the free shipping game. Consumers will only continue to demand more, not less, so strategize your policies accordingly if you want to succeed in one of the most competitive markets.
Ready to Ship?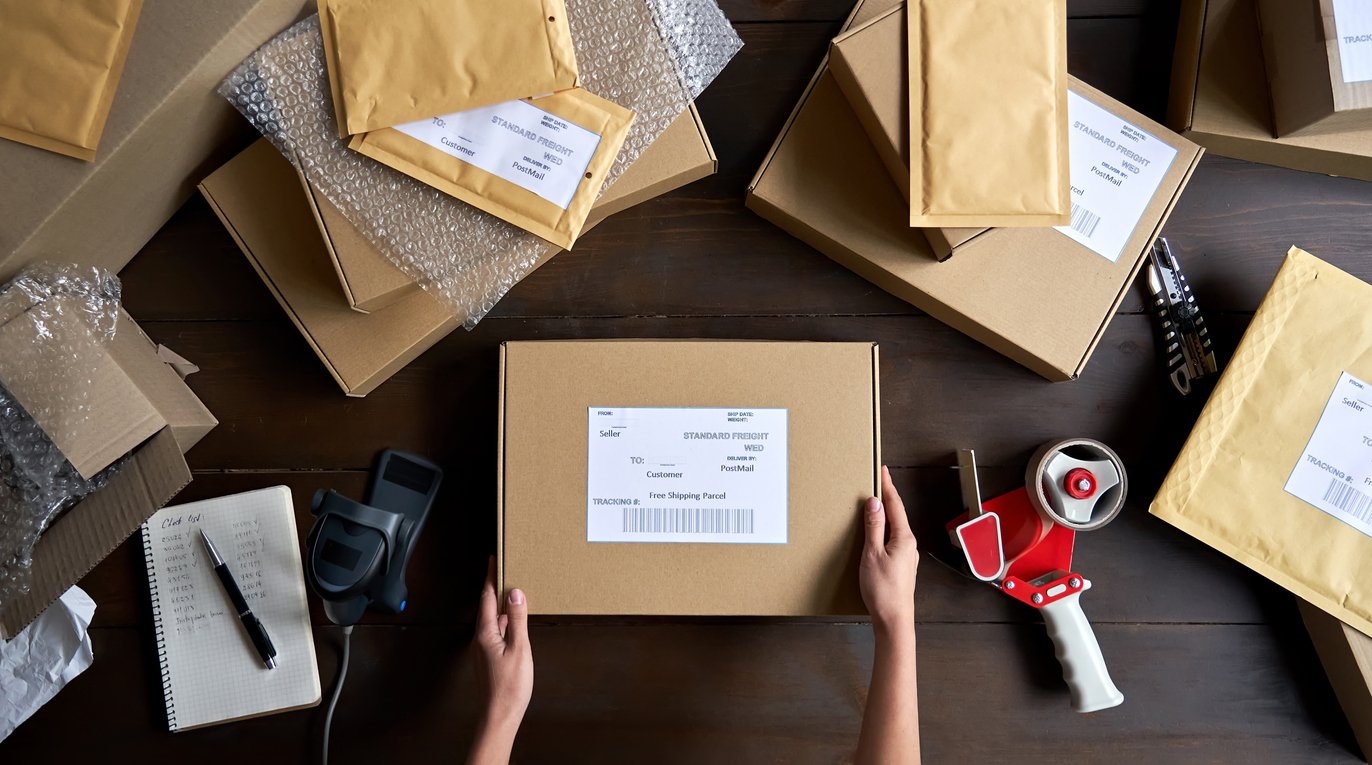 Shipping can be hard to figure out for your eCommerce business, but it's approachable like everything else: in small steps. Let's take a look back at what we've learned:
How to choose the right shipping carrier for your products, location, and customer type.
How to arrive at the best solution for packing your products for shipment.
How to get the best shipping rates, saving money for both yourself and your customers.
How to avoid extra shipping fees and/or penalties.
Why you should consider offering free shipping to your customers.
Shipping is a challenging eCommerce aspect for small and large businesses alike, worldwide. Developing and implementing shipping solutions that best meet your business's needs is essential to continued success and customer satisfaction.
If you're new to the industry, try not to be overwhelmed by all of the above factors. Take time to browse through the various features and services of eminent and reputable shipping carriers and make eliminations according to the elements discussed above. If you want to further reduce your choices, try looking deeper into your business's particular needs and priorities.
As you continue to strategize and formulate your shipping solution to meet growing customer demands, ensure your own business is equally safe, secure and protected.