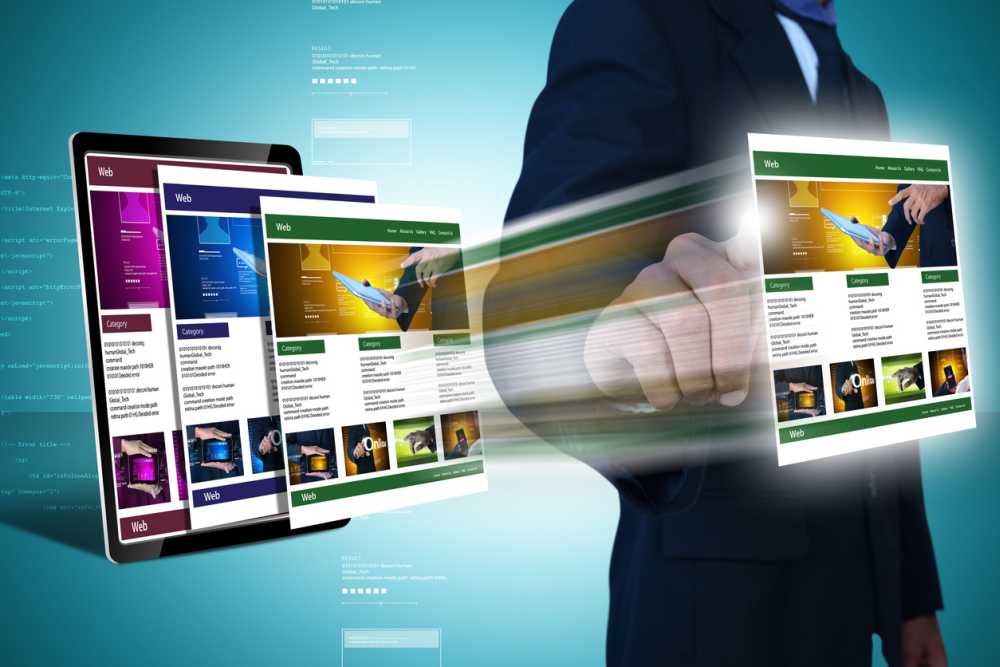 The consumer's experience with the marketplace keeps improving over the years, and one of the most brilliant moves a business can make is to create an e-commerce website. The website gives a visual representation of the brand and allows an online transaction of goods and services over the internet.
However, it doesn't just stop at creating a website but also promoting it to ensure increased traction and more positive reviews that will help boost sales. What differentiates a successful e-commerce site is how it is marketed to attract new customers that will help keep the business going.
Every e-commerce marketer or entrepreneur must constantly work towards driving traffic and sales to their store, and this involves implementing an effective marketing strategy.
How can this be done? This article explains 6 proven hacks to implement that will boost your e-commerce website and take your business to a new level.
1. Make Sure Your Website Is Easy to Navigate
Making your website easy to navigate is a great way to make customers spend more time on your website. Every website has some form of navigation, but not all have great navigation that will give their users a great experience. Wrong navigation can break your website's performance while a great one, on the other hand, will not only retain visitors but also bring more in.
A neatly organized website helps your visitors to easily know where they are on your website and find information that interests them. They will also be able to find their way around your products and services without getting confused or stuck.
Some tips to help you create easy navigation include:
Avoid changing the navigation constantly, so as not to confuse your returning customers. Keep it consistent.


Organize your website into categories and fit them into high-level categories and subcategories that must be clearly defined.


The navigation elements should be clickable links, such that any user will be able to locate what they are looking for specifically.


Define your navigation titles clearly. Your navigation titles should give your customers a general idea of what to expect before clicking the link. Also, make sure it is accurate and corresponds with what it is linked to. Don't use "Children's wear" whereas it is linked to furniture. This could get your customers irritated.


Check your search feature and ensure it works. Some customers might just want to do a quick search on what they want rather than hovering over your site, looking for a particular item. Your search feature should be able to cover up for misspellings and show related items instead.
2. Make Use of Excellent Pictures for Your Products and Services
Driving sales to your website goes beyond just text but is a combination of text, images, and other multimedia elements. A visual representation of your products and services helps attract customers and will likely convince them to patronize you. However, the reverse might be the case if the quality of the pictures on your website is poor and you stand a lesser chance of being patronized, compared to a similar brand in your industry that uses high-quality pictures.
Using excellent pictures for your products and services will make your website more visually appealing, increase your social media shares and also help your customers get a better view and explanation of your products or services.
All it takes is dedicating your time to capturing excellent pictures of your products or services that will be appealing to your customers. If you are selling a product, you will want to get shots of different angles of the product, to help customers understand better what they are about to purchase. This makes the user experience on your e-commerce website more enjoyable.
3. Advertise Your Brand Using Social Media
Social media is a great way to connect with your audience, and if you are looking to drive traffic to your website, you need to utilize social media platforms. Facebook, Twitter, Instagram, and LinkedIn are some of the most popular platforms to help you share your content and have interactive conversations with your audience. While managing your social media accounts, ensure you focus on promotion, customer service, and measurement. Invest in ads and target the right audience.
You don't necessarily have to manage your social media accounts yourself due to time constraints and other forms of limitation or if you clearly don't understand how it works. You could hire a social media manager specifically for this, which can bring even better results, as they know what to do and the right tactics to implement to ensure that your business is growing.
If you utilize social media well, you are on your way to improving your brand awareness and driving traffic to your website.
4. Increase Traffic to Your E-commerce Store with SEO
Search engines provide internet users with vital and specific information that they require. A good SEO for your website will make it more likely to appear in search engines when customers search for certain keywords. This will help drive more traffic to your website, as it pushes your rank higher. To improve your SEO ratings, ensure that your website structure is usable and you are consistently creating quality content for your website. Also use accurate and relevant keywords in your title, meta description and the post itself to help search engines understand your content and suggest it to the right audience.
Links also help increase SEO. If you are publishing a content that has other related content on your website, you can link them, to increase your site traffic. Backlinks also work effectively, as it sends a message to search engines that your site is trustworthy and relevant. Also, work on sharing your content as much as you can; a combination of SEO and great social media promotion will help improve the overall traffic to your website, which is the goal.
5. Get Your Products Reviewed
One of the ways to convince customers to patronize you is to show them what you've got and why they should buy your products. Reviews are a brilliant way to do this because it shows what other customers are saying about your products. Many people tend to look at product reviews before purchasing any product and are more likely to go for products with positive ratings and reviews.
You can contact other bloggers who write product reviews and request them to write about your products. They are usually more willing if you give them a free sample and then request for a review afterward. You could also ask your loyal customers for product reviews and ensure you put them up on your website. When people visit your site and see positive reviews about your products, they will most likely buy your products.
Here are a few tips to get your products reviewed to boost your e-commerce website:
Follow up with buyers by sending emails, asking about their experience with your product. You will most likely get a response since it was a one-on-one communication.


Ask the right questions based on the interests of your target audience and what they consider when purchasing from you.


Get in touch with those who leave quality reviews and appreciate them. It opens room for more.


While you reach out to the positive reviewers, also try to contact those who left negative reviews. Look beyond the criticisms and see how you can get better to avoid future complaints.


Give credit to the reviewers by attaching their names and pictures, if they do not mind. This could make them feel special, and it also increases the credibility of the review.
6. Use Promotions to Attract Customers
Getting customers to buy your products or services isn't that easy but you need them anyway and offering a promotion or sale is one effective way to attract your customers. You will attract more people if you do what it takes to get them attracted and flock to your site.
Here are some tips to help attract new customers to your site:
Give new customers reward cards after they make a purchase. This will not only push them to shop more on your site but is also a great way to bring other customers in through them.


Create customer incentive programs that will encourage customers to share their experience with your product or service. They will most likely be willing to share if they had a great experience with it, but you sometimes have to make the request or create an opportunity for that with a little reward attached. Referral programs are a perfect example of this, where a customer could earn something just for referring a friend.


Interact with your customers on social media. Know what their needs are and have a great customer service online. Social media could also be a great tool for promotions if utilized well.
These 6 proven hacks that can help boost your e-commerce site if done properly. Your e-commerce site can take a new turn today and generate more sales.