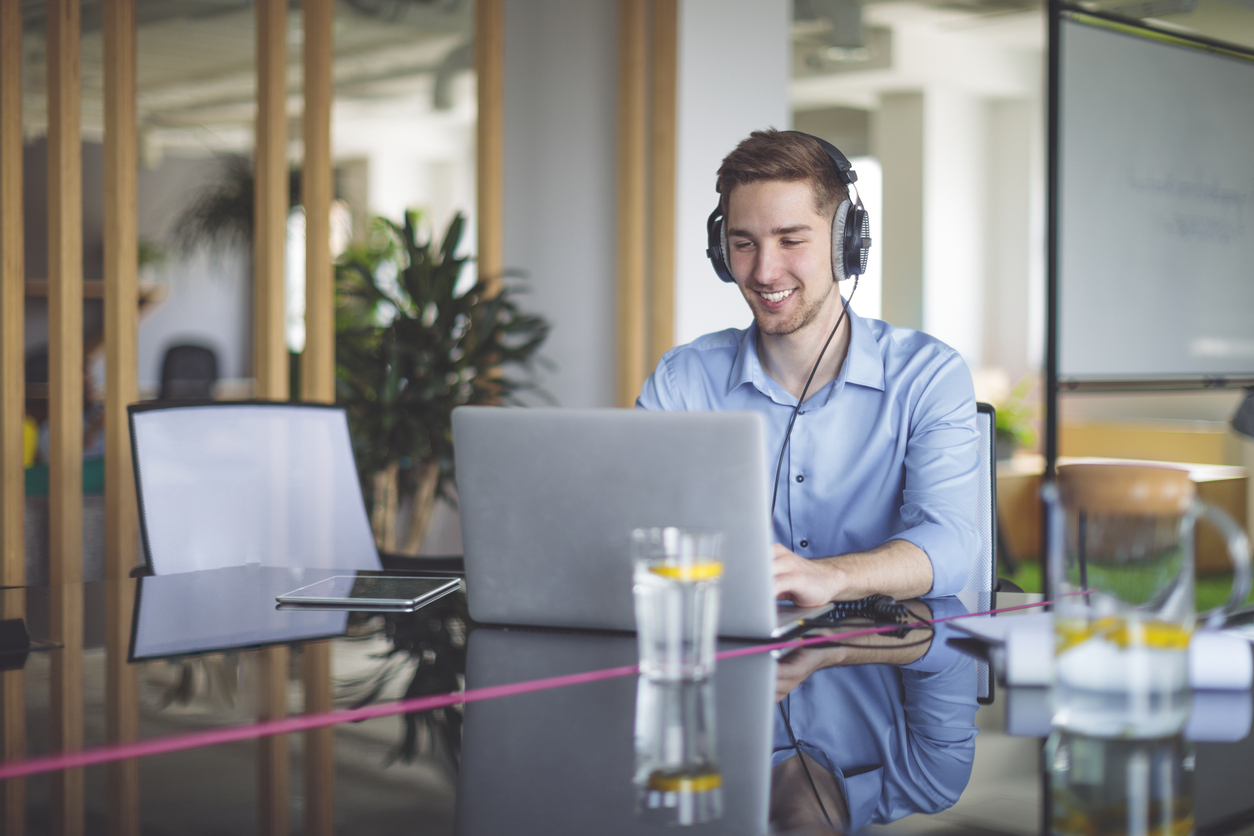 Digital products are all the rage today. However, creating one is easier said than done.
First, let's begin by understanding the different forms of digital products available today.
Making money is more than putting up some banner ads or throwing open your blog for sponsored content. These strategies can work. However, people are increasingly turning a blind eye to ads and to sponsored content. That's the reason you need a change in strategy.
Offering digital products is a cool alternative.
To sell digital products, think of the skillset you have and how you can package the same as an online course.
If you are a web designer, you could sell templates. If you are an expert in any field, people would be willing to pay you for coaching them and for the high-level content you can create.
Digital products are an attractive value proposition. They can be saved easily on a user's computer and there's no additional cost no matter how many extra units you sell. If you can rank these courses for the right SEO keywords, that means organic search will bring potential leads day in and day out.
Validating is what you need to do first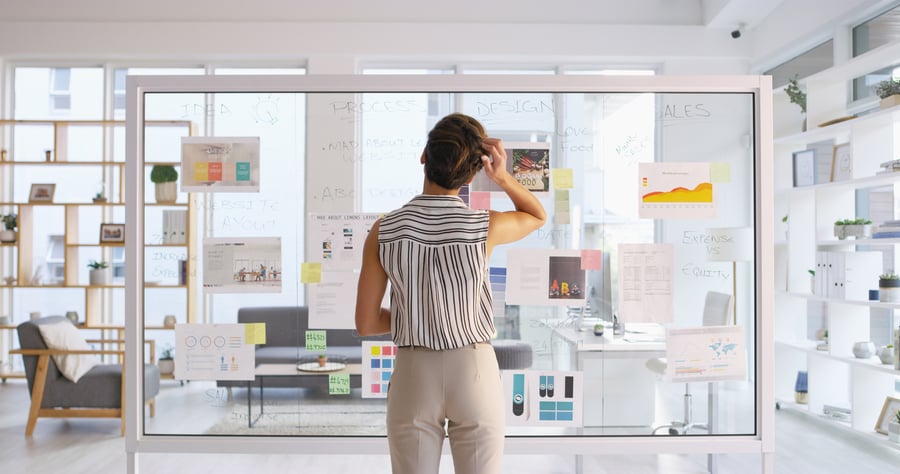 In order to be successful as a course creator, you need to start by thoroughly validating the business idea you have. There's no point in spending so much time and effort creating a product no one will buy or actually want from you. There are thousands of books on Amazon and other stores that have been created with a lot of labor, but are ones that no one reads because there's no sizable audience for them.
Validate the idea before you create something, by researching about it. These topics of interest around specific keywords will show the popularity of the phrase over a period of time.
If the demand is high with low competition, that means there's demand for you to create and sell products and also rank for key terms on the search engines.
You should also ask for feedback from unbiased sources. Search for forums and groups and check out the best sites to get real opinions.
Now let's move on to more pressing matters. Here are the course types you can create:
Written Products
The most common form of digital content is text-based, like ebooks, whitepapers, and reports. The best part? You can outsource the entire content creation. It doesn't matter if you're not good at writing. What's important is the knowledge you're able to share, so you can work with a writer to get your information across.
Audio Products
Audio products are acquiring a new life every year. They can be audio courses or podcasts to listen to. People can listen to audio while engaged in mundane activities. That's the reason these products are appealing. Audio content has an initial startup cost of an online audio editor, a microphone, and other equipment. Beyond that, no costs.
Video Products
You might imagine that creating videos is going to be difficult. Far from that. Video courses and webinars have a great perceived value. But all you need is a recorder and mic.
A camera might not be necessary. Create a PowerPoint presentation with screen recording combined with audio coming from you explaining the different points.
In the next steps we are going to see how to create digital products.
Start with a good niche
To create digital products first you need to know which product to create. This begins by choosing a great niche.
There are several niches with profit written all over them.
You can create a fitness course
A course detailing a solution to a problem
Courses for making money online, and so on
Selecting a good course idea isn't possible without doing proper market research. Market research should find the demand for the product and also see if there's any digital demand for your idea.
It should also uncover the size of the audience. And the search volumes.
Once you have enough readers and have converted some of them to your email list, you can focus on ranking for the target terms and get visitors and signups to the waiting list and sell your online course.
Creating the digital product is going to be hard even if you are going to create a simple pdf. It's daunting because it's the first time you are doing something like this. However, once the course content is done, you can sell them again and again.
>Most audiences will readily accept your teaching if you're an expert at what you do. They are going to pay for a skill they think is invaluable. Webinars, coaching sessions and gated sections to some premium content are all easy to implement.
Also, this is the stage where you can start thinking about which tools you're going to use to create landing pages. How will you accept online payments from customers? How will you gather email addresses and other customer data, and how will you market to them?
Once you have figured that out, continue to the next step.
Researching ideas for a winning product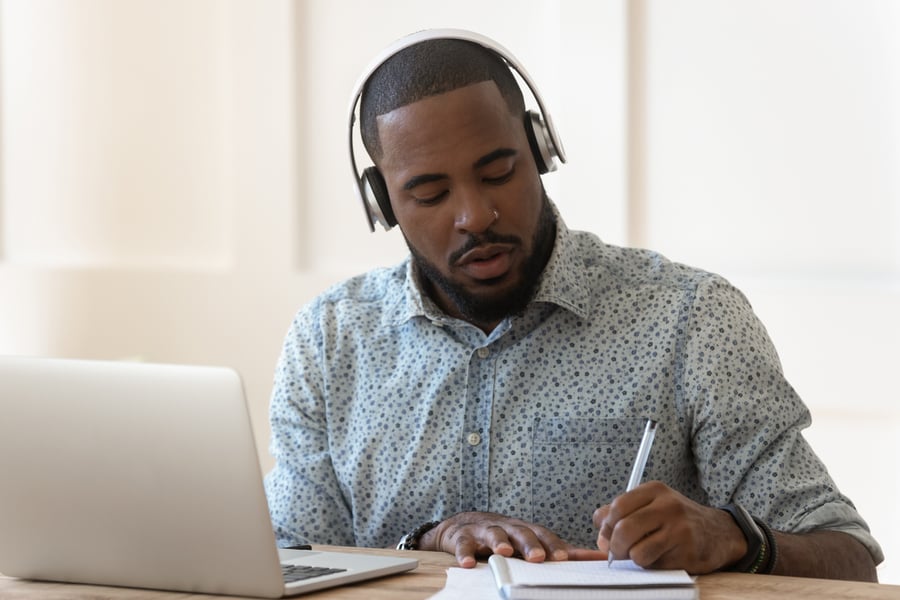 At the start, I talked about the importance of validating ideas. This section covers market research and validation in greater depth. Ultimately, the product must solve a problem. If the problem is big enough, your course can become a success. Finding such winning ideas is only possible when you do more research.
In the first step you uncover demand and the second step reveals the angles you must use to inform the content inside and also how to market the said product.
The biggest challenges faced by customers
The circumstances that lead people to hunt for information
The changes people want in their lives.
Within these answers are the opportunities you can use to market your product and solve problems.
Get researching on forums
Be it any niche, there will be forums around it. Forums are communities of people who have a common interest. It's here where they ask questions, talk about their problems and also hunt for solutions.
Find these forums with a quick Google search based on "niche" + "forum". Pick up the list of the best forums from the first and second pages. If you simply search for the niche on Facebook and select groups and pages, you get another big place where people are asking questions.
Ask questions
When connecting with potential customers it's a good idea to ask them questions. People love telling others what they want most.
They simply like speaking about the problems they are facing, so listen to them. You can learn a great deal.
Asking questions through surveys is a great idea. Use Wyzerr for gamified survey taking. With Wyzerr, surveys are entertaining and easy for the person taking the survey. There are many more suave survey-taking options built into WordPress you may like.
Next, create the actual content.
Creating the product
As outlined before, it's important to stick to one or two types of content, be it written, audio or video. I've seen digital products that have both video and pdf files put together.
So, choose one or two ways of creating products.
Written products
A written product is simple. All you need is somewhere to type and create the pdf file.
The pdf can be transformed to whitepaper or ebook.
Audio products
An audio product or podcast is also simple to create. There are different ways to make use of audio. It can be a recording, it can take the form of a podcast, and so on.
Video products
Video products are intimidating because of the fact that you need to record yourself on camera. However, that's not always the case. You can stay behind the camera, recording your voice and letting the screen capture doing the explaining for you. Screen-capturing software like Camtasia can help.
If you use a camera, though, you need great lighting for it to work.
These simple tools can create video courses, slideshows, webinars or presentations that can be packaged as a product.
In the next step we're going to visualize how to market your product.
To do this:
Understand what makes the course unique
This is the angle that helps you sell those products. You can create your promotion based on how unique your product is and what it is that separates your offer from so many others.
With an established brand you need to think of angles to find out the best way to advertise and get leads to the course. Outline the benefits of your product.
Understand what the competition does
Being unique is going to be hard if you have no clue regarding what your competitors are doing. There's a brand that has positioned itself above others with quality content and newsworthy titles.
When you are trying to establish yourself, look at the leaders. What they create, how they engage people and how they turn people into leads. In addition you can also use trials and discounts as well to get your foot in the door.
Use blogging to drive traffic and leads
For instance, there are several established bloggers who sell courses.
Blog content is one of the first places you should start. With blog content you can start writing about niche relevant topics and attract brand influencers and regular audiences.
Here are two examples.
Making Sense of Cents
Making Sense of Cents covers personal finance tips and money-making tips. The blog has tons of relevant information covering the entirety of topics mentioned above. With simple language, insightful blog posts and other things it's easy to get value from the content.
Making Sense of Cents is something to check out. They used the vast audience of their blog to launch products that did thousands of dollars in sales.
A third of their income comes purely from course sales.
Smart Passive Income

Smart Passive Income is another good example.
SPI is all about teaching people how to create passive income funnels. The blog is about using blogging podcasting and others to create affiliate products courses and things. A lot of the focus around the blog is on podcasting and perhaps that's why Pat launched the Smart podcast player as well. It's also a digital product in a sense and does lots of sales.
The secret behind the success of both these bloggers is the fact they built an audience with blogging.
If you don't have the patience for that, you can also guest post.
Start a waiting list with guest blogging
A waiting list creates anticipation. People want to know what comes next for them. It's a great place to validate product ideas and to quickly see how people express interest and how you can get traffic to the page.
Regardless of what the product is, with an email list, you can build interest and get people to purchase. A simple landing page on the site that informs people of the product launch is what you need.
If people are interested enough, they will be happy to wait and give you their email addresses.
Use feedback to improve the product
Success with digital products means the products need to evolve. This is only possible if you listen keenly to feedback. To upgrade a digital product people are going to be happy with the updates to the current product.
If you are adding value with the current product, if you launch new products later on people will see more and more value in them.
Are you ready to create your digital products?
Just like with any business, it can be challenging to create and sell digital products. However, by doing your research and creating a solid plan, you can make it happen. Remember that people have an unlimited appetite for knowledge as long as you're offering something that meets their interests. And of course, you only have to create the product one time to sell it indefinitely. Keeping the product updated will keep its value consistent.
This makes digital products a strong business plan for anyone with the information and passion to share it.