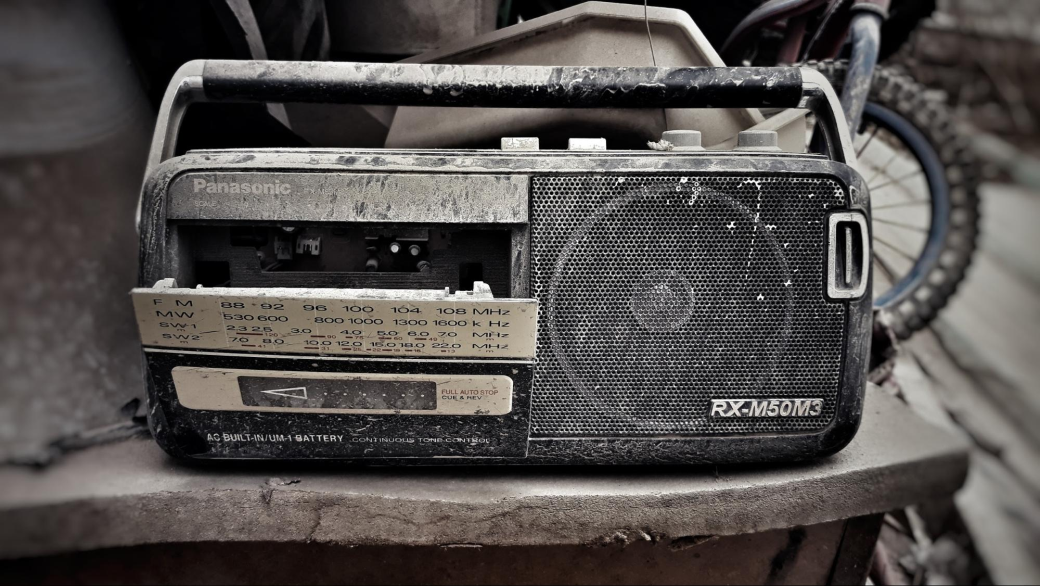 You've purchased a radio, but for some reason you just can't get it to work. It's still under warranty, so the logical thing to do is call the manufacturer.
After an hour on hold, listening to elevator music, you give up. You then decide to email the company but the email bounces.
As a last-ditch attempt you reach out via their Facebook page, only to be met with silence. Not even an automated acknowledgement of your message.
Infuriated, you vow to never, ever buy anything from this brand again.
You'd like to think that this isn't a familiar scenario. However, there is a reason a company will be appreciated for excellent customer service: it's not that easy to get it right. It's not just about 'the customer is always right' because frankly, sometimes they just aren't. But, that doesn't mean that you should let your company's customer service slide.
Yes, there will be consumers that you can't please, but more often than not, a little help and understanding is enough to get that 5-star customer service rating.
What is Excellent Customer Service Really About?
Primarily, good customer service is all based on the relationship that you create and then nurture with your current customers, and future ones too. You should be fostering the opinion that you are helpful and act positively on their feedback and suggestions, and they should leave with a neatly curated vision of you, your brand, and your service.
Always remember, happy people spend more money and are more likely to return when they feel they have had a good customer support experience.
Basics of Great Customer Service
Use your own experiences and the experiences of your current buyers to learn what they feel qualifies as excellent customer service.
Manage their expectations. You might not be able to meet what they want, so try to find a middle ground when needed.
You must be seen to act on feedback — both good and bad.
There is no single path for customer service. In the age of the internet, you should have a few options available, plus options for improved accessibility for a user who needs it.
You are not finished. Even once you have designed the perfect customer service process, you are not finished. You should keep up with new technological options and trends, as well as how people are communicating with your business.
Best Customer Service Apps
If you are a one-person show, then chances are you're going to have some level of difficulty tackling all of the platforms to which you need to be answerable. Automation can help you manage your feedback more positively and efficiently.
Facebook has an automated message service, where you can make sure that you are notified you have got a message. Meanwhile, the person leaving the message receives acknowledgement. Here is where you can begin to manage expectations. In the automated response, mention that you will need X amount of hours to respond, a link to your FAQ pages, and any other information they might use to solve an issue.
Zendesk is potentially one of the highest ranking cloud-based customer service support software. It has a super sleek system and manages tickets from a myriad of platforms including:
Phone
Web
Social Media
Chat
Email
Zendesk also comes with a lot of integration options. For example, ChannelReply allows you to manage your eBay and Amazon support inside Zendesk.
Slack is rising through the ranks right now, with companies like Unsplash using it to make their photographers and users feel like a "group." Smaller companies have also begun to see the benefit simply as a communication platform. However, if you integrate it with Google Drive and Dropbox, you have a pretty powerful tool. Ideally, this would be used if you have a few freelancers or full-time remote staff that need to be kept up to date, or if someone needs to report a situation quickly.
Smartlook will help you see and experience what your users do. You can get a select few customers to use your website while the screen is recorded. You can see their behavior, where things go wrong, where things go right, and how you can improve. Once you have those insights, you can enhance your user experiences, and you can implement any changes nice and quickly.
Many eCommerce stores have a selection of tools ranging from Instagram integration and selling points to in-depth analytics that can help with your email support. Email support is likely to be one of the biggest portals used, so you should make sure that you aren't using an Outlook or Gmail address but rather one linked to the domain name of your online store. Some ecommerce platforms like 3dcart include email hosting; but unfortunatey others like Shopify, would require you to use a separate service for shopify email hosting in order to get a dedicated on-brand email address too.
Healthy Relationships
You ideally want your customers to feel like they know you. Authentic interactions will be the key to success here. In addition to having a beautifully curated social media campaign, you should make an effort to communicate with your customers on social media directly. After all, it is called social for a reason.
If you have done your marketing correctly, you will only ever be communicating with people who have shown a direct interest in what you are doing or selling. So, you can approach them in a way that feels natural to them and fits with their online behavior.
Display that you know what they want, and what they need. Notice the same people commenting on the same images? Look for a way to drive that sale, while still being friendly and personable.
Don't Get Lazy
Just because you managed to make a sale to a previously cold customer, doesn't mean that you shouldn't be improving and putting more into it. Now that they have purchased, you can guide them to another item that meets their interest with a nicely designed email funnel.
Pay attention to where people enter your store, where they spend the most time, and at what point they exit. Focus attention on why they didn't make the conversion. It might be as simple as a complicated dropdown menu or implementing a 10% discount pop-up when they display "leave behaviors."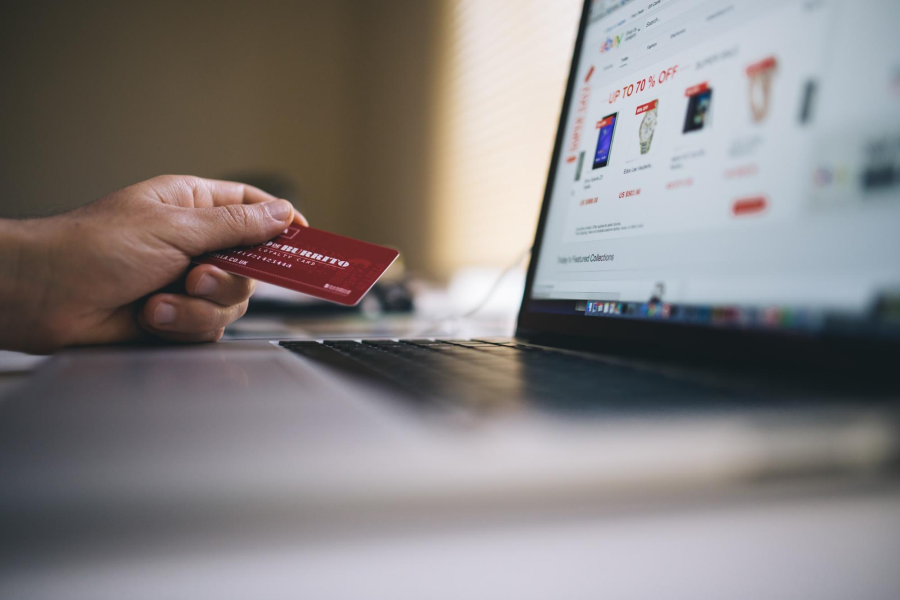 Reward Loyalty
When you have return customers, chances are you'd have to do something pretty bad for them to hop brands. When you get repeat buyers, offer them something that makes sense to them. If you run an indie make-up brand, offer them an exclusive lip topper. If you run a mentoring service and they have purchased a few of your e-books, offer them a free 30 minutes session. Customers like to feel they are listened to and considered important.
Complaints Procedures
It isn't nice to think about, but the fact is that it does happen. You might have made a mistake, and it can't be rectified in the eyes of the customer. You should have an easy-to-access complaints section.
Anything that comes through the complaints procedure online contact form, or via other methods, should be given top priority. It doesn't take long for the situation described in the opening paragraph to be your reality unless you act.
If you hire someone to manage your customer service, or if you have freelancers, you must make sure that all complaints are handled with the utmost respect to the customer and a resolution is reached where possible.
It isn't weak to admit that you made a mistake. Almost every week, a huge brand pulls advertising and products because "they got it wrong." An apology can go a very long way.
Skills and Knowledge
You should know as much about the products or services that you sell as possible. If someone asks you a question but you aren't sure of the answer, find out and get back to that person. Learn things like ingredients and where items were manufactured. Customers want to know if things are vegan, cruelty-free, eco-friendly, and ethical. Be ready to answer those questions - honestly.
Active listening is going to pay dividends here. How often do you zone out slightly during a conversation, then tune back into the discussion with an obligatory nod of acknowledgement? Active listening is a valuable skill. You should listen intently to all of the points made, the tone and the language used. From that you will pull the following information:
Their mood
The issue (and the reason why this is a problem)
Usually, they will tell you what they want as a resolution, even just by inferring it
What is the best method of response moving forward?
Some customers will be very aggressive, it is better that you keep a light, airy tone, and allow them to vent their problems. The typical response will be positive if you are bright, polite and helpful.
Using a mixture of your own customer service experiences, from both perspectives, you can confidently and efficiently provide exceptional customer service. When you are considering your methods in terms of apps, be sure that what you use can scale well while your business grows and that your policies and procedures for dealing with compliments and complaints are clear. Excellent customer service will give you happy and loyal customers.