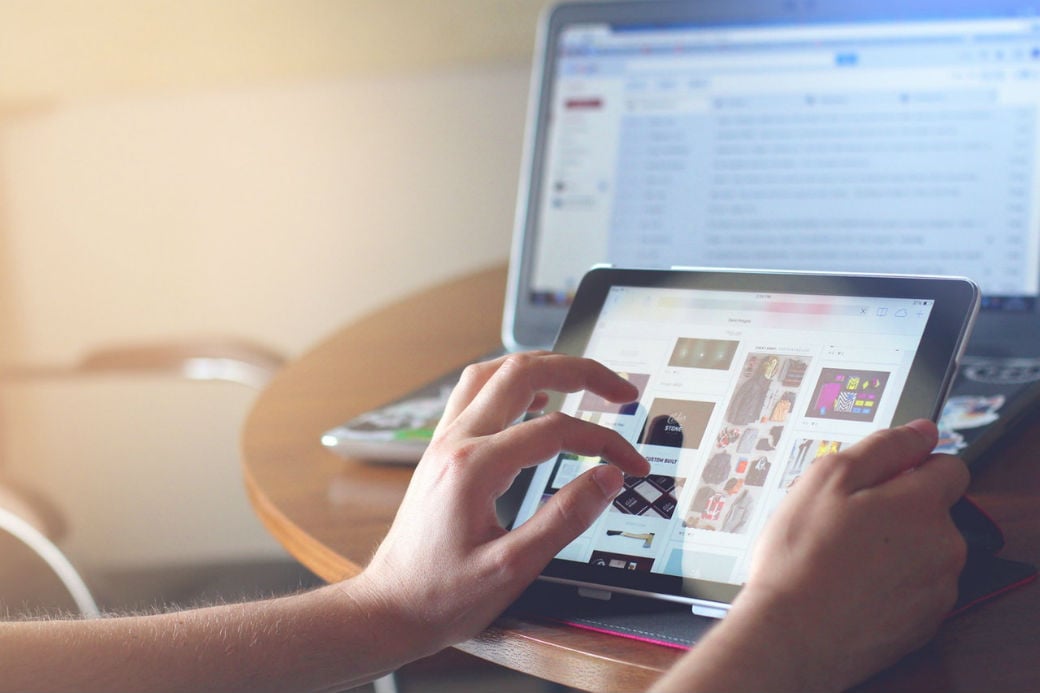 Live Chat vs Messaging Apps
With so many customers visiting your website, it's not always easy to keep track of everyone's request, which is why about 21% of live chat interactions go unnoticed. The average response time for a live chat is 3 minutes, and with the increasing expectation in instant replies, it's just not enough time to accommodate most customer requests.
Instead of becoming a useful tool to bolster customer experience, live chat often becomes a burden for companies and a frustrating medium of communication for customers. Too many customers expect a response in 30 seconds, something that most small to medium businesses can't commit to. What happens is that companies turn off their live chat because of the steady stream of requests from clients.
On the other hand, messaging apps can help businesses perform well even in stressful situations. For starters, brands can set up both automated and live agents to accommodate all sorts of customer requests.
But more importantly, messaging apps have gone above and beyond their original purpose. Nowadays, they are utilitarian multi-tools that can do anything--from looking up products to booking a restaurant to securing a flight.
Messaging apps are steadily gaining popularity. Now that the biggest messaging apps are 20% more popular than social media platforms, it's become even easier for brands to migrate from their live chat platforms to social media apps. And with recent developments of in-app features, transferring customer support to messaging apps is more exciting than ever.
Why Customer Support Matters
In this article, we are going to talk about the potential of messaging apps and how you can use them to directly improve an important aspect of any online store: customer experience.
Integrating messaging apps into your strategy allows you to monitor customer support and gauge customer experience far better than any other tool. By using API and other systems to make your chosen messaging app work for you, it's becoming easier for brands to create custom solutions for business growth.
In the US alone, companies can lose as much as $1.6 trillion for customers abandoning a brand because of poor customer service, and improving this aspect of your online store can help you grow your business.
But why choose messaging apps to accomplish this? For starters, they have all the numbers to back them up. At least 1.2 billion people are on Facebook Messenger; WhatsApp has 1.3 billion monthly regular users and 175 million daily active users; And about 50% of WeChat's 938 million active users open the app at least 10 times a day.
Messaging apps already have the loyal customer base to help grow your ecommerce store. Contrary to what most people think, messaging apps have evolved from communication-only platforms designed to connect you with your closest friends and relatives to a versatile weapon for scaling your online business. In an age where almost everyone has at least one messaging app installed on their phone, it only makes sense to use these platforms to your business' advantage.
Unparalleled Customer Support
Customer support entails anything from helping customers create a profile to troubleshooting a product or service. Customers tend to do more business with brands that have great customer support, especially when it comes to ecommerce. In a pretty saturated field, sometimes all it takes to win (and keep) customers is by giving them good customer support.
As previously discussed, live chats tend to be overwhelming and unpleasant for both parties. On the other hand, messaging apps are something you can log into and forget for the rest of the day. You're not forcing your customer to stay on a website for 20 minutes while you figure out a response. They don't have to sign up to your website or use a platform they've never used before. All they have to do is key in your username and ask you a question.
More importantly, the nature of messaging apps don't create unrealistic expectations of customer support. We are all accustomed to how messaging apps work, and setting up your support system here allows you to assist your clients without being expected to reply on the dot.
Vanilla versions of messaging apps don't require high investment. You don't need to install a different software or take the time to learn a new platform. It's already something that you and your customers use on a day-to-day basis, making it extremely convenient for both parties to communicate and resolve issues.
Real-time Feedback
This is perhaps one of the best things about messenger apps. When a customer encounters a problem with a product or service, it's easy for you to make things right immediately. A survey says that 70% of unhappy customers tend to do business with companies who resolve their problems, and messaging apps let you do just that, and in timely fashion.
People can report broken links, missing product descriptions, delayed deliveries, and unsuccessful checkout transactions as soon as they happen. Because messaging apps don't require customers to go out of their way to talk to you, it's likelier for them to report blips in their experience that can affect their purchase. This gives businesses the opportunity to respond to customer's needs and fix problems that could have otherwise dissuaded them from going through with the purchase.
Messaging apps are especially helpful for small to medium-sized businesses that are hoping to establish a great online reputation. You can always ask your customers for feedback and use those to improve your website and gain even more traffic.
Opportunities For Personalization
In today's age, personalization is king. In a survey conducted by Salesforce, 75% of the respondents said they would shop with a business that offered personalized experiences by 2020. As a player in the ecommerce industry, you have practically limitless opportunities for personalizing your customer's shopping experience.
You can incorporate various personalization tactics, from customized newsletters to offering exclusive deals. However, most people make the mistake of thinking that personalization is only limited to displaying someone's full name or giving them an exclusive treat for their birthday. When leveraged properly, personalization can very well be the difference between a successful purchase and an abandoned cart.
For example, international make up retailer Sephora was able to improve customer interactions through their Kik chatbot. The chatbot would initiate the conversation with a quiz that helps the system get to know each user better. Afterwards, the chatbot offers content based on what the user asked for: it could be anything from make-up tips to product review--all the user needs to do is ask.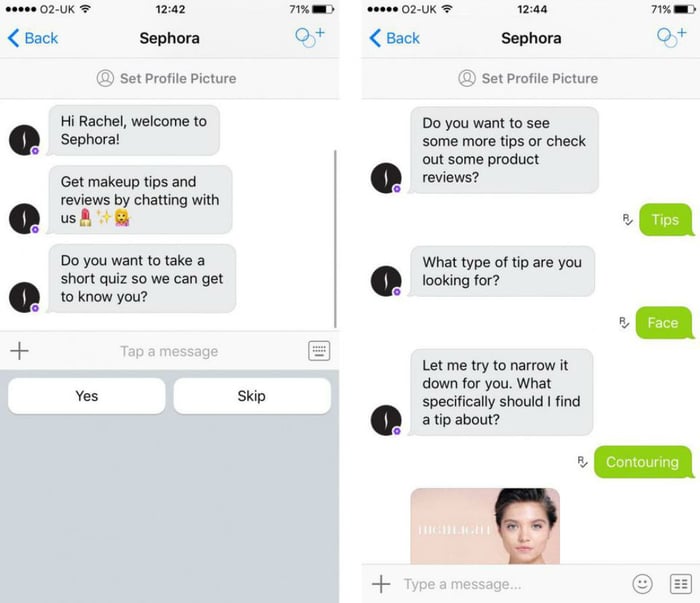 This is something that Airbnb does. They send customers a list of homes based on their most recent search, which instantly connects customers to deals that they would possibly like.
By personalizing what you offer, you are able to direct your customers to what they have and want to see. You have control over what you sell them and can use this to focus their attention on specific offers and products. You make it easier for customers to engage with your products, instantly making checkout a few steps closer.
Getting Smart Help
Thanks to chatbots, businesses can now enjoy lower overhead without sacrificing support quality. The top messaging apps like Viber, Facebook Messenger, and WeChat can now accommodate awesome features that will improve overall customer experience.
One of the hallmarks of positive customer experience is convenience. As more and more brands turn their attention to messaging apps, these platforms start to evolve beyond communication tools.
European airline KLM is one of the most prominent examples of messaging app success. For starters, KLM set up communications on Facebook Messenger to allow customers to easily connect with live agents seamlessly. With the growing number of requests, KLM developed a chatbot that is trained to answer more than 60,000 questions. With this, customers who need help with the basics can get help immediately. As for cases that require a live agent, the bot can simply redirect the ticket and inform the customer to wait for a live agent.
KLM was also able to integrate key interactions like sharing and receiving flight information, booking confirmations, boarding passes, as well as flight status updates. KLM's innovative customer approach was able to boost customer interactions by up to 40%.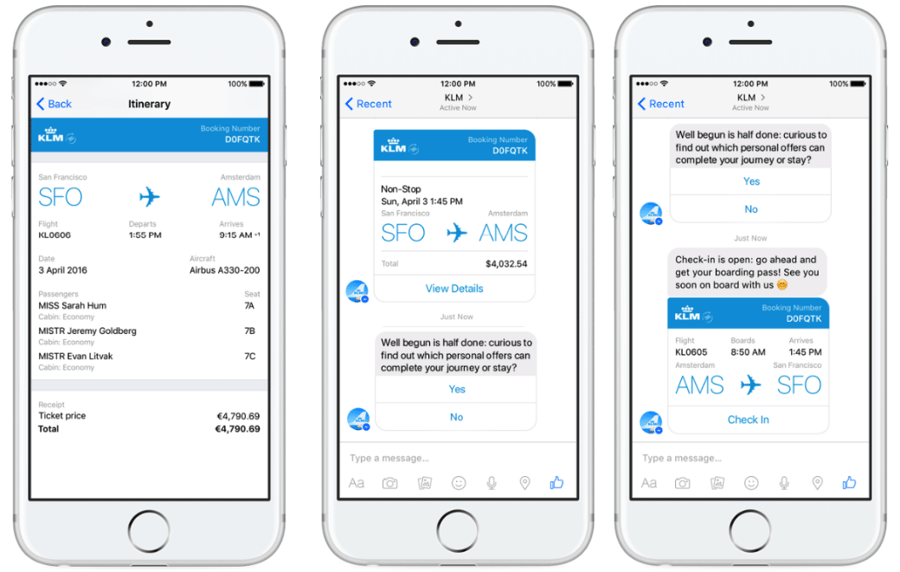 And it's not just big-name industries that can achieve this level of success. The online store Love Your Melon was able to get a 14x return on ad spend using sponsored messages and a 19% click-through rate through Messenger alone. The brand was able to accomplish this by specifically targeting users who had previously engaged with them through Messenger.
By directly engaging old customers, they are able to encourage brand loyalty and increase revenue. Given that repeat business tends to worth 10x more than new customers, investing in previous customers is definitely a good strategy.
Which Messaging App Should You Use
With tons of messaging apps out there, you need to make sure that the one you choose is able to accommodate your business' needs. Do you need something just for chatting up clients or do you need something more sophisticated? Would you like an app that lets customers make in-app purchases or would you prefer redirecting them to your site? These questions can help you figure out which messaging app is the perfect solution for improving customer experience.
TextMagic suggests that one app may not be the answer. To get the most out of these apps, it's worth looking into different platforms and use their strengths to do everything you need to do: from promoting content to advertising deals to addressing concerns. At the end of the day, providing well-rounded support accounts for the best customer experience of all time.

Guest article by Anastasia Sviridenko
Anastasia Sviridenko crafts and promotes content for TextMagic, a bulk text messaging service.
---