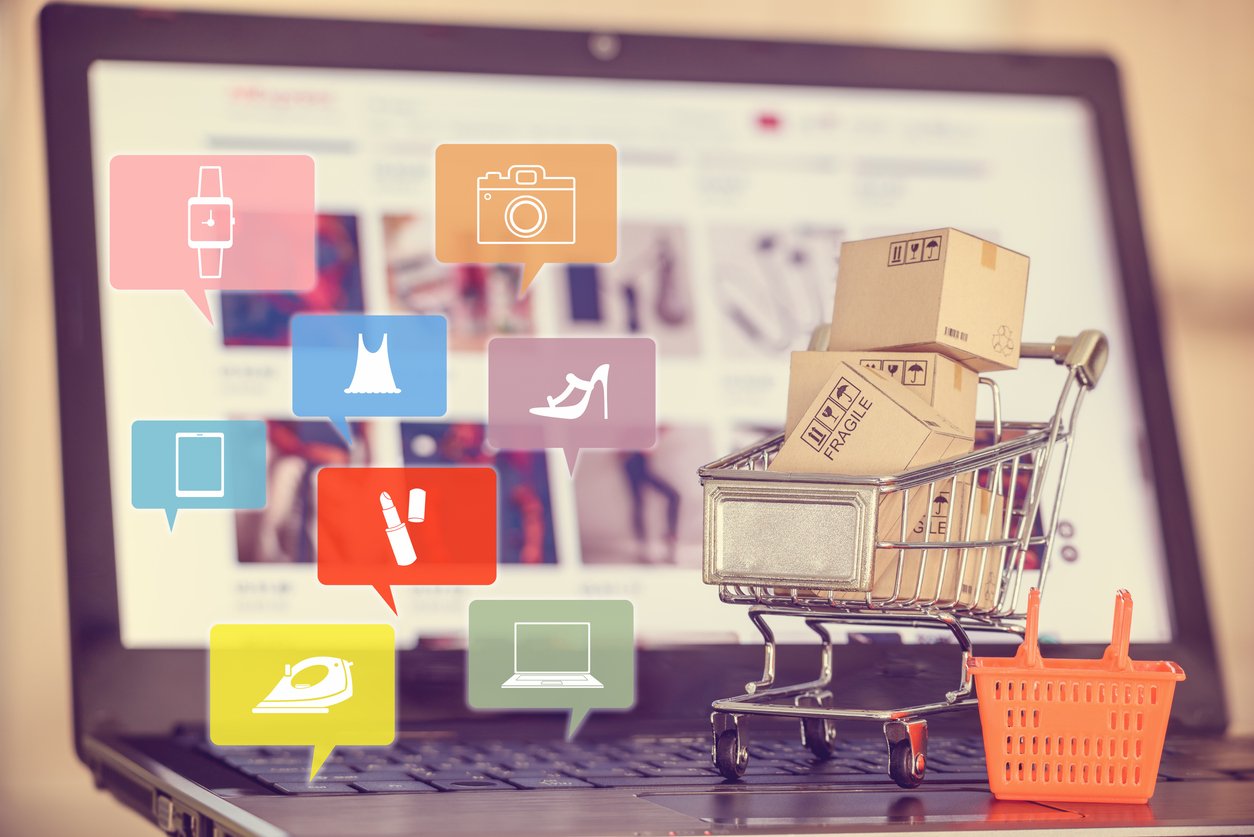 Marketplaces have conquered online retail long ago. In 2019, sales through online marketplaces went beyond $2 trillion — it's 52% of the global retail market. It's no surprise at all: in the United States, 59% of shoppers start searching products on Amazon avoiding Google.
These days, starting an online shopping mall is no longer a challenge. A retailer can start their own multi-vendor website in a month without huge spendings. In this interview, CS-Cart CMO Paul Trubetskov told us about the current state of global retail and how a retailer can start their own marketplace from scratch in a month.
Why Retailers Change the Focus to eCommerce Marketplaces and Why You Should Start One, Too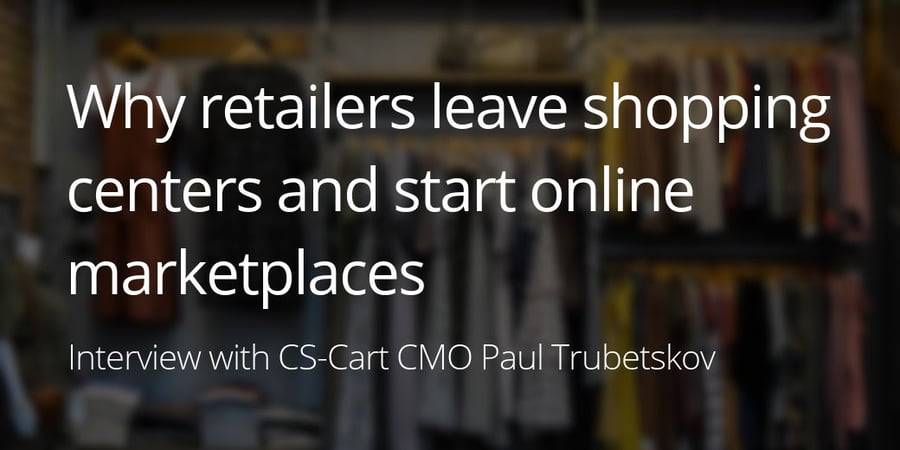 — Paul, these days, marketplaces pop up here and there. What's going on with offline retail?
Shoppers leave offline stores and malls. For example, hundreds of shopping malls are closing in the United States now. They are called dead malls. These are not only closed shopping centers but also malls that are losing traffic. Malls are dying in Canada and Great Britain, too.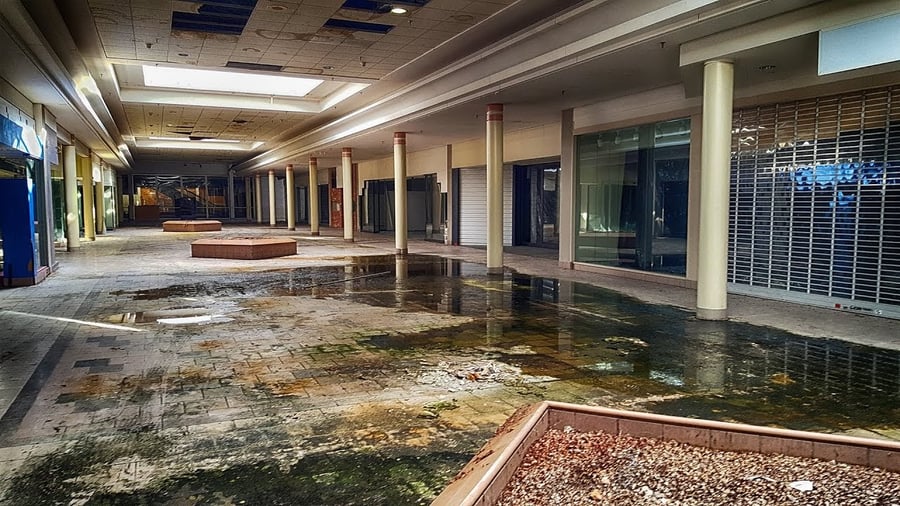 One of hundreds of shopping centers in the US closed because of the buyer traffic loss
Today, shoppers don't go to the local physical mall to search for products. And they don't even use Google. They open Amazon right off. Modern marketplaces offer excellent service: the ability to try clothes and shoes on before buying and a simple return process. So, the shopping experience on marketplaces is very close to shopping in physical malls.
— Why do shoppers prefer marketplaces over brick and mortar and traditional online stores?
Three reasons for that.
1. Lower prices. On marketplaces, there are thousands of independent sellers that often sell similar or even identical products. This creates strong competition. Sometimes, product pages on marketplaces display the list of sellers who sell this product and their prices. Of course, a customer buys from the seller who offers the lowest price.
2. Incomparably wider product range. There could be tens of thousands of sellers on a marketplace. Can you imagine how many times this is more than in any physical shopping mall? For example, the largest mall in the US — Mall of America in Bloomington, Minnesota — counts 520 stores. AliExpress has over 100,000 stores. Just try searching for anything on AliExpress and you'll find it. I've searched for a bicycle transportation case. Didn't find one in local stores. Found hundreds of cases in minutes on AliExpress.
3. Exceptional service. Modern large marketplaces offer customers the shopping experience of physical malls. You can try your new sneakers on and return them with no hassle if they don't fit. A courier will deliver your new pair of jeans right to your door and take it back if you don't like it. If you get a defective item, you can easily return it and the marketplace refunds you your money immediately.
— Why do big retailers need to start an eCommerce marketplace?
There are three reasons why:
1. To get strategic advantage. The biggest retailer in the world Walmart is actively developing and promoting its online marketplace right now. And not only Walmart does that. Retailers understand that the online marketplace business model is more effective than traditional offline retail. With an online marketplace, retailers don't need to negotiate with suppliers about prices and terms of doing business. With a marketplace, a retailer gets strategic advantages over its slower competitors.
2. To perfect the shopping experience. A retailer can faster respond to product trends and changing shopping preferences. A marketplace allows the retailer to offer additional services and better personalize product offerings and recommendations.
3. To strengthen brand awareness. A marketplace website greatly enhances the company SEO without extra investments. And being online means a new audience.
— And what about small retailers? Can they benefit from starting their own marketplace?
Smaller retailers can benefit from a niche marketplace. This kind of marketplace is truly a new trend in global eCommerce. If you run a marketplace in your niche, it is much easier for you to crush your competitors and become the leader in your niche.
Niche marketplaces are focused on one or a few product categories. It means they can present a product better and give a customer a wider product choice. These marketplaces offer a better user experience and show products in the best light.
The main advantage of a niche marketplace for a retailer is its high customer LTV. When you start a niche marketplace selling restaurant kitchenware, you guaranteedly get return customers: coffee shops, restaurants and other public catering companies.
I have a friend in Canada, she's a partner of the venture fund 83North Capital. This fund invests in marketplaces. We've talked on the phone recently and she said that in the nearest future there wouldn't be a business vertical without a marketplace as a leader in this vertical.
Companies understand that niche marketplace is the business model they should invest in now. Many niches are being occupied by marketplaces that weren't occupied a year ago. We have over 1,500 examples of marketplaces built on CS-Cart in absolutely different niches.
For example, a handcrafted food marketplace from Great Britain. Just look at Yumbles: people all over the country make delicious food at home or in their small bakeries. This is their hobby they strive to monetize. Yumbles gives them this opportunity: people can sell their handcrafted food online. This marketplace is quite popular in Great Britain and we stay in touch with the owners and keep an eye on their project.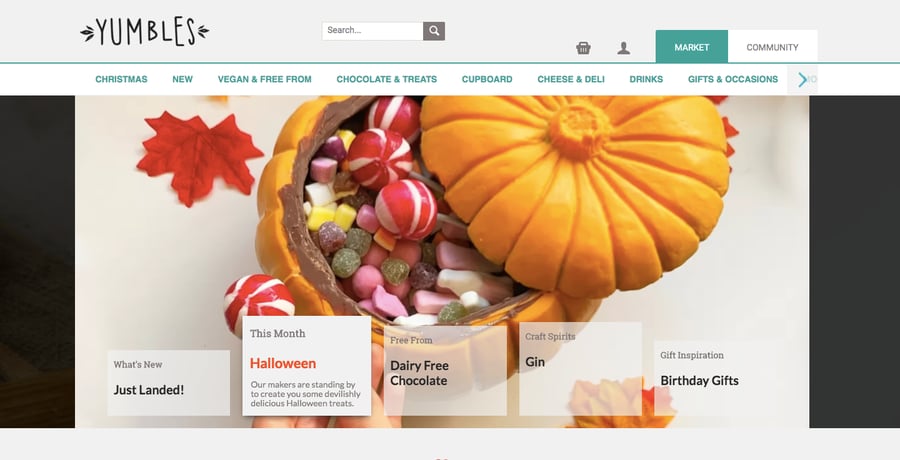 Yumbles.com, a hand-made food marketplace build on on-premise marketplace platform CS-Cart Multi-Vendor
— Paul, and what about B2B? Is it worth starting an online marketplace in this segment?
No doubt. Retail Week in association with Mirakl conducted a research according to which 48% of retailers say that a marketplace simplifies business cooperation with suppliers. In B2B, it's a critical point.
Let me explain: often, working with suppliers can be true hell. To arrange the supply for your, let's say, private clinic, you have to call dozens of suppliers in person, negotiate with them, manage tons of paperwork, etc. This requires much time and effort.
A B2B marketplace wipes out this routine. You just open the marketplace website and purchase all the necessary supplies at the lowest prices and from preferred suppliers. And the marketplace guarantees the security and reliability of your purchase.
We have an outstanding case of a B2B marketplace on CS-Cart. Dentacarts.com — is a marketplace of materials and equipment for dental clinics in Egypt. The marketplace owner told us that in Egypt, dentists purchase supplies in the old way — from suppliers and sales agents that come to their offices. Counterfeits often come across.
The mission of Dentacarts is to provide dentists in Egypt with original materials and equipment. No communication with suppliers and unreliable sales agents, no counterfeit products.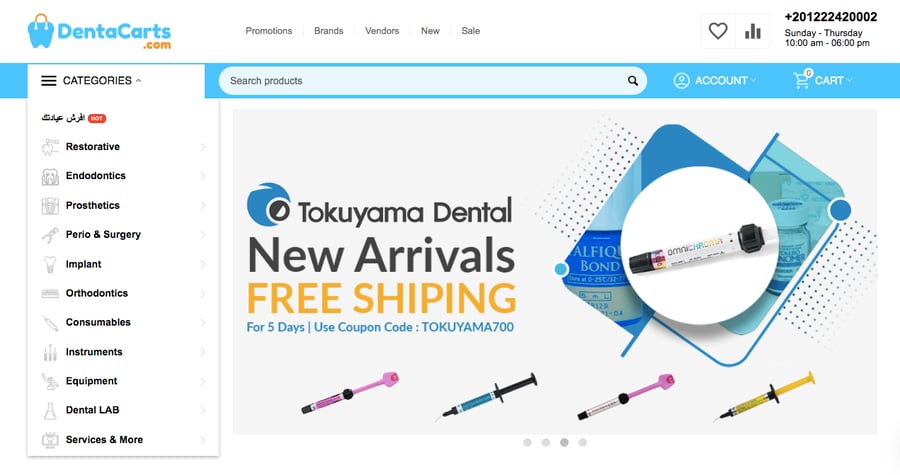 B2B marketplace of dental products Dentacarts.com
— Why start an eCommerce marketplace now?
These days, it's easier than ever to open your own eCommerce mall. When it all started, I mean the rise of marketplaces, there were no ready-made solutions for building a multi-seller website. Companies had to develop marketplaces from scratch or rework their existing websites so that they supported multi-vendor functionality. And it means months of development and hundreds of thousands of dollars.
Things have changed. Now, you don't need to develop your multi-vendor website from scratch, you don't need to spend months and tons of money. Buyers have got used to shop on marketplaces. And it is much easier and faster now to open your own online shopping mall.
— How can a retailer start an online marketplace from scratch fast and cheap?
The heart of any marketplace is the software platform it's built on. The platform is usually a significant part of expenses when you start a marketplace. A company has two options:
Develop the marketplace software platform from scratch
Use a ready-made marketplace CMS
The first option is complicated and expensive. The company has to find a contractor that will develop the platform. And the company will depend on that contractor forever, while the marketplace is alive. The development of such a big and complex platform can take years and hundreds of thousands of dollars.
The second option is easy and relatively cheap. A ready-made marketplace platform usually includes all the necessary features, it gets updates, and it is ready for a quick start. Ready-made marketplace CMS are always cheaper than development.
Most of the modern ready-made marketplace platforms are SaaS. They are super easy to set up and you can really quickly build a marketplace with them. But most of the SaaS marketplace solutions are often limited in terms of functionality and always limited in terms of code customization. So, if your goal is to open a big, long-term marketplace, it is better to look at on-premise platforms.
Usually, a ready-made on-premise marketplace CMS costs ten times less than the development from scratch and you can launch the fully-functional website in a month. The thing is that the platform already has all the features you'll need for the launch such as a separate backend panel and storefront for every seller, seller payment plans, flexible privilege system, automatic money distribution system, and others.
— What's the main problem when you're launching an online marketplace?
I would say — the "chicken and egg problem" is one of the most challenging steps in launching a marketplace. Who do you attract first: buyers or sellers? No sellers on your marketplace — buyers don't come. No buyers — sellers are not interested in your platform.
Experience of the biggest marketplaces has proven that you should focus on sellers first. You need sellers to fill the marketplace with products.
I see seven methods of attracting sellers:
Direct communication: you search for sellers, contact them, communicate, and drive them to your platform.
Parasitizing: you search for suppliers on competitor marketplaces and drive them to your platform.
Referral program: you pay opinion leaders for attracting sellers to your platform.
Word of mouth: entrepreneurs spread the word about your platform in the niche.
Paid invitation: you pay sellers for entering your platform.
Additional value: you offer additional value to the sellers.
Classics: PPC, SEO, PR
— And what's the main mistake an entrepreneur can make when launching a marketplace?
The most common mistake is thinking that you can develop the marketplace, its functionality, and design for 2 years and then launch and get a piece of success. This is not how it works. Starting a marketplace is not about a long development process.
What you need is to deploy the platform in a couple of days and start the marketplace MVP in a month. And then make it better over time as it grows and brings you customers and money.
— Would you like to add something in conclusion?
Well, offline retail doesn't feel very well these days. Physical shopping malls are losing anchor stores—big retailers—that change the focus to eCommerce. We're sure that online marketplaces are the future of retail and that future is near.