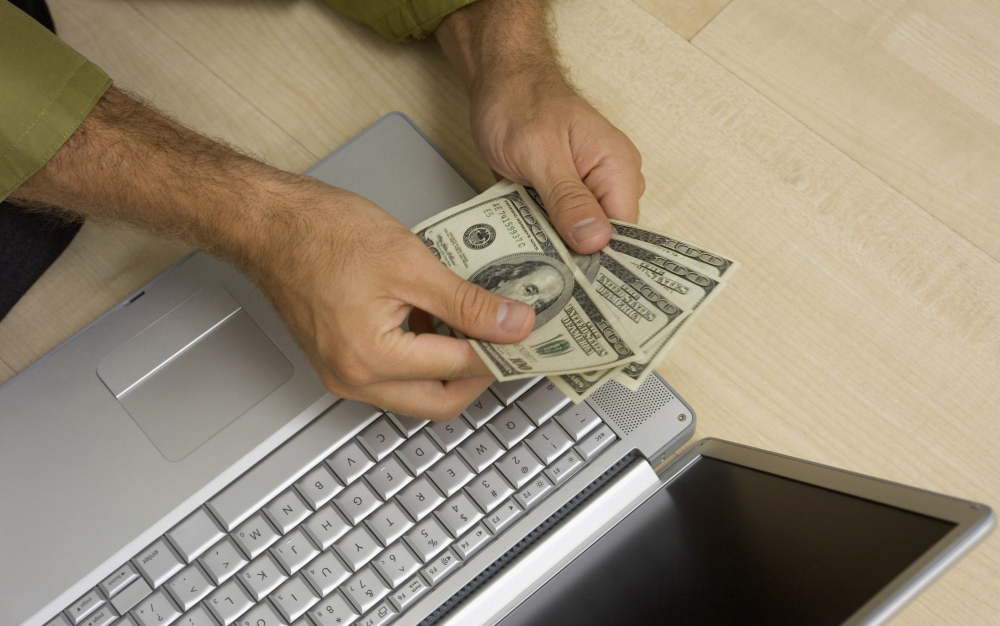 Being at the forefront of democratising e-commerce and enabling online sellers to open, operate and scale their businesses, 3dcart offers various apps that online sellers can use to, but not limited to:
Advertise
Facilitate E-mail marketing
Enable Drop shipping
Marketing
Bolster Social Media presence
Enhance Security, etc.
There are many more apps that cover other aspects such as accounting, order management, and e-commerce tools etc. All in all 3dcart has built a robust ecosystem where the 360 degree requirements of the business have been met.
Sell on Most Popular Marketplaces:
Now, 3dcart also enables its merchants to sell their products at the two of the leading marketplaces of the U.S. – Walmart.com and Jet.com.
A Web Retailer survey concluded that 48% of the online sellers who have more than $1 million sales want to offer their products at Jet.com. See the below image: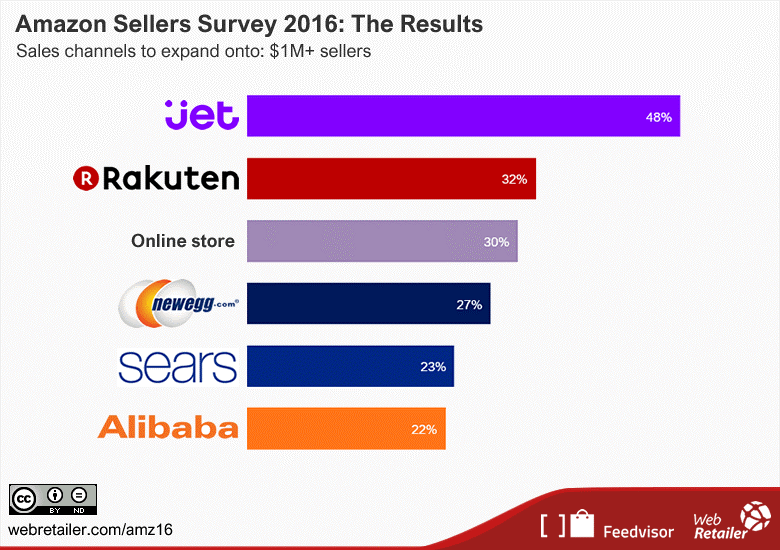 Image Source: Web Retailer.
Similarly, according to the Statista reports Walmart.com is the 3rd most visited marketplace of the United States, with 87 million monthly users, making it the hot destination to sell their products.
Advantages of Selling on Walmart.com and Jet.com
Last year, Walmart.com in a cash-strapped deal purchased Jet.com for $3.3 billion dollars, enabling Jet.com to thrust much needed money and with Walmart's exhaustive network and infrastructure Jet.com and Walmart.com are well settled to grow together. So here are the prime benefits that online sellers can extract from these 2 platforms:
Huge Exposure:
Both the E-commerce marketplaces have the high exposure as stated earlier; Walmart attracts 87 million visitors monthly, however the figures for Jet.com are not so staggering — over 4 million visitors — nevertheless it has a great following due to its offering the lowest prices.
No Monthly and Annual Listing fee:
Unlike some other largest marketplaces, neither Walmart nor Jet.com charges any monthly or yearly listing fee from online sellers, who only have to pay (commission) once the sales of their products happen. Moreover, Jet.com has a dynamic pricing structure which brings innovation and sellers can price their products in a way that compels visitors to buy more.
Flexible Returns Policy:
Walmart and Jet.com allow the sellers to draft their own shipping policies. Although they have set the guidelines to ensure the highest degree of customer service, they largely permit sellers to draft their own policies.
And among other benefits include credibility that these marketplaces carry with them, the uber cool customer support, and effortless transactions. The benefits don't end here.
The Affordable Way to Sell on Jet.com and Walmart.com:
3dcart has two extensions (for U.S. users only) in its app store that make selling on Walmart.com and Jet.com easier, and they are affordable too.
These two apps automate the selling operations and enable 3dcart users to accept and process orders from Walmart and Jet.com from their 3dcart store itself without having to leave their online store.
Some of the features of these two integrations are:
Catalogue Product Listing & Synchronized Product Edits
Accurate Inventory Synchronization & Rejected Products Notification
Archive & Unarchive Products
Automated & Manual Order Import Mechanism with Auto Order Acknowledge Feature
Convenient Shipment with ShipWorks/ShipStation
Bulk import products from your 3dcart store to Jet.com and Walmart.com
Automatically import newly added products on Jet.com and Walmart.com
Have the option to sync quantity periodically
Auto-updating of the inventory with full product details, including professional images
As multi-channelling is not easy, the chance is higher to lose track of inventory or mis-ship an order. Here, the integration apps of 3dcart enable intelligent automation to rescue online sellers from all the manual work of feeding the product data, product edit, inventory updating and all other such operations.
Abhishek Jaiswal is the co-founder of CedCommerce, among the fastest rising technology companies from India and among the Deloitee Technology Fast 50 winners. His expertise in the e-commerce industry saw CedCommerce becoming the Trusted Channel partner of two of the biggest e-commerce marketplaces - Walmart and Newegg,com. The company offers popular Jet and Walmart Integrations enabling 3dcart merchants to sell on these and more such e-commerce marketplaces in the future.