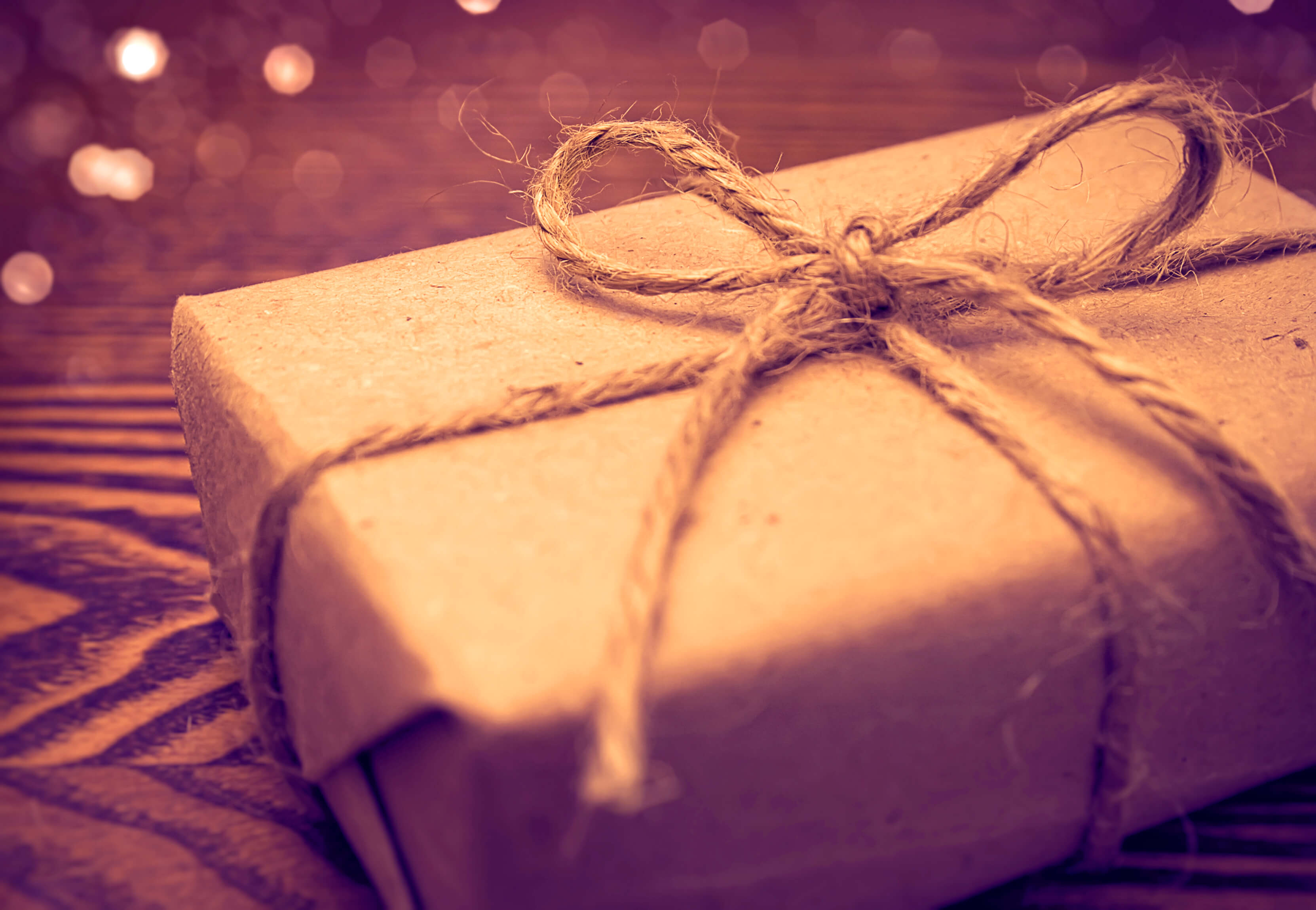 For children, countless occasions call for the unwrapping of presents, with the appearance of mystery boxes igniting anticipation and deftly nimble finger movement. The box, the wrapping, the ribbon, the bow – all of these elements, by definition a barrier between a child and their desired product, serve to create a profoundly memorable unboxing experience that's just as enjoyable as the product itself.
As an adult, your attitude toward unwrapping presents probably hasn't changed. Finding a package at your doorstep incites a wonderful, joyful feeling, regardless of your knowledge of the package's contents. The thrill of unboxing is a timeless, universally gratifying experience that surpasses age, gender, and cultural barriers, and as such, is a powerful tool for retailers.
As a merchant, you've doubtless put a lot of thought into the shipping of your products, at least in terms of security during transport. But what thought or actions have you taken to provide a great unboxing experience for your customers?
A business's packaging and unboxing experience is an invaluable marketing tool that few retailers fully utilize, if at all. However, as the ecommerce market grows and expands, and competition mounts, your business and brand's provided experience, from purchase to delivery, is more important than ever.

Providing an awesome branded unboxing experience is an easy way to market your brand, deliver a memorable experience that your customers will want to share with their friends and family, and secure the invaluable loyalty of your customers.
Let's take a look at some of the ways you can create a great unboxing experience that'll win your customers favor one package at a time.
The Box – Plain brown and white corrugated boxes are the most commonly used shipping containers across the globe by retailers of every size. Consider going the extra mile and branding your boxes for a memorable appearance at first sight. Optionally customize the box's color, design, or material, if your budget allows. This option may come at a relatively high cost, so take some time to research your options to ensure you get the most bang for your buck.
The Layout – The presentation of your box's content is a critical component for creating a memorable unboxing experience. Clutter and disarray won't impress anyone, and won't provide the emotional impact you're looking for. Take care to neatly organize the box's contents for a visually appealing appearance at first glance.
Thank You Card – Take time to express your appreciation with a personalized hand written note. A Thank You card is a great way to let your customers know you value their business and intend to build a strong relationship built on quality, loyalty, and trust.
Envelope – Place your Thank You card in an equally impressive envelope. Opt for high quality paper that doesn't make your brand appear cheap. Consider colors or printed branding for added effect.
Easy Unpacking – Your package should not only look appealing, it should be a hassle and frustration free experience, too. Of course, you'll want to take steps to ensure its content is safe and secure, but don't go overboard in creating a package that's just a downright chore to open. There's a reason Frustration Free packaging is a big hit on Amazon these days.
Tissue Paper – Tissue paper is an element that can help build suspense during a package's unboxing. Opt for colorful or branded tissue paper that highlights the quality of the package's content and your company's brand.
Tape – Tape is an essential for a lot of retailers when packing their products, but few utilize the countless options widely available. Instead of clear tape, opt for branded or colored tape that will enhance your package's appearance.
Fillers – If your package requires filler, carefully consider which variant will have the best affect on your presentation. Air pillows, peanuts, bubble wrap, shredded paper, excelsior, and white paper are some of the options at your disposal. Depending on your box's contents, some options may look better than others.
Ribbons and Stickers – Secure your tissue paper with colorful ribbons or branded stickers. This extra step is an easy way to create that great "present" feeling, and allows customers to feel they're unwrapping something truly special. Stickers are relatively affordable, so put some thought into using them creatively throughout your packaging.
Gift – Really wow your customers speechless with a little something they weren't expecting. A small but unexpected gift goes a long way toward securing the loyalty of your customers, and shows that your business is willing to go the extra mile to secure their business.
Promotional Offer – Incite repeat business with an appealing promotion or coupon code as a thank you for your customer's business. Let them know that you're interested in more than a one-time transaction, and would like to build a fruitful relationship through the foreseeable future.
Samples – Everyone loves to receive goodies! Toss in a few samples of your newest or best selling products and win the smiles of your customers in return. This is a great way to promote your products and inspire loyalty at the same time.
The Receipt – Most retailers include a receipt in their packaging. Take care of the placement of this item, as it has the potential to disrupt the unboxing experience. For example, you wouldn't want to ruin the surprise or suspense of unboxing by placing your receipt front and center, for optimal view upon opening. Furthermore, ensure the receipt is presented in a professional manner, with attention to ink, font, folding, layout and box location.
Return Label – Make it easy for your customers to return a purchase by including a return label with every package. Just because a customer has a need to return a product doesn't mean they're turned off by your brand. A difficult return experience, however, can result in extreme dissatisfaction and lost business.
These are just a few of the ways you can create a memorable and exciting unboxing experience, but don't fret if all of these options are not viable or practical for your business. Try creating a few test packages to see which presentation will have the best affect on your customers without putting a heavy strain on your wallet.
Just remember that your packaging is an invaluable marketing asset, and like all marketing, an initial fee is to be expected. Win over customers' loyalty and incite repeat traffic with an unboxing experience customers will want to share with the world.