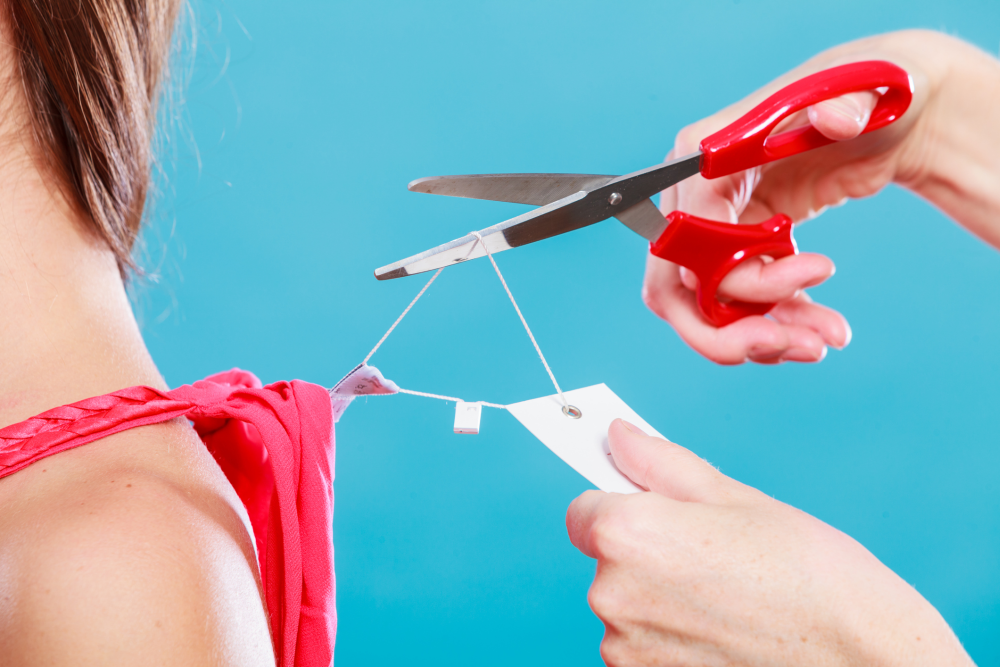 Put yourself in the following scenario: you're shopping online for a new shirt. You find one you really like, and check the product information. It doesn't say much, but you know your size and the pictures look good, so you go ahead and order. A few days later, your new shirt arrives and you remove it from the packaging to try it on. It's a little larger than you expected, but maybe it will shrink in the wash. Actually, it doesn't seem to be cotton— it's a little itchy. What blend of fabrics is this? You check the tag. Wait a minute, dry clean only? If you'd known all that, you wouldn't have bought it! Now you have to go through the trouble of making a return. If only the merchant had provided you with a size chart, fabric type, and care instructions, you wouldn't have had this issue!
As an online seller, you can avoid putting your customers through this kind of frustration by providing thorough product information. Better information means more informed customers, and fewer returns. Of course, you can't eliminate returns completely — some customers will still change their minds, but you can alleviate returns caused by misinformed shoppers.
What Information to Include
Product information goes beyond pictures and video. You need to provide complete textual details to ensure you fully describe the product to the customer so there are no unpleasant surprises. This isn't about sales copy, which is important too — this is the "technical" information about the product, like sizing, usage, care, and more.
To figure out what information you should include, ask yourself some questions. What would you want to know if you were buying this product? Of course, the details to provide will depend on the type of product you're selling. To get started, try writing down some questions and answers that pertain to the item. Here are some example questions:
What is the most important thing to know about this product?
Are there any factors that could surprise a customer when they receive it?
What are its dimensions (all 3: height, width, thickness)?
How much does it weigh?
Is it easily confused with another product?
What is included in the package?
Where was it manufactured?
What is it made of?
Do you need other products before you can use it (tools, parts, batteries, etc.)?
Do this products' variants (if any) require additional information to be added?
As you get into the flow, you'll probably think of other product-specific questions. If you sell DVDs, you can ask yourself "What region will this play on?" For car parts, "What make and model does this part fit?" For clothing, "Does this manufacturer's sizes run small or large?" You get the idea. Try to cover all the information a customer would need in order to ensure they purchase the correct item the first time.
Presenting the Product Information
You want to avoid clutter, while still ensuring your customers will be informed. One great way to do this is to split your product info among tabs. Do put the most important information in the main tab, just in case some customers miss the others.
You'll want your product pages to be mobile-friendly and fast-loading. There's no point in providing your customer with all this information if they bounce away from the page because they can't read it on their device or because it takes too long to load. Responsive (mobile-friendly) design is a must for your online store, and readability of content is a major reason why.
For site speed, you should implement AMP (Accelerated Mobile Pages) on your products at the very least — this will make them load nearly instantaneously on mobile devices, cutting your bounce rate way down.
The Results
Once you've added your complete, organized product information and ensured its readability on all devices, you'll begin to see a few changes. You'll notice a decrease in negative product reviews from customers whose purchase wasn't what they'd hoped for, because now with more information they're less likely to form the wrong conclusions before their purchase. You may also see a reduction in the number of product Q&As posted by customers, and a reduction in customer service calls, as the information they need will already be present. And most importantly, you'll see a sharp drop in returns from customers who misunderstood what they were buying.
Fewer returns mean more profits, more happy customers, and less time spent handling returns — and more time to focus on growing your business. If you'd like to learn more strategies, including how to write a return policy and further minimize returns, download our free ebook 5 Best Practices for Handling Returns in Your Online Store.