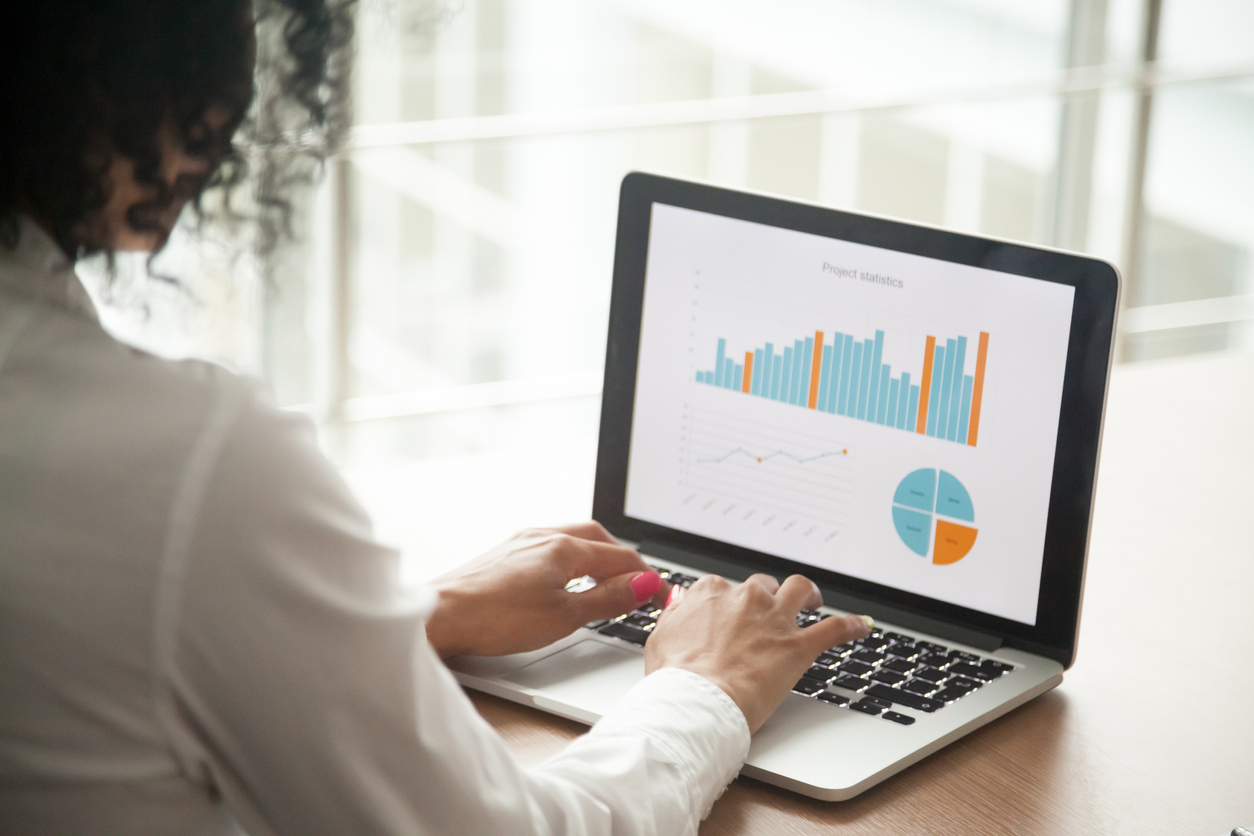 One of the wisest lessons I've ever learned about inbound marketing was from Winnie the Pooh.
"You never can tell with bees," Pooh said repeatedly as he unsuccessfully tried to acquire a nibble of delicious honey. In many cases, our marketing efforts are just as silly as Pooh's, so long as we fail to measure the effectiveness of those efforts.
To paraphrase the bear: "You never can tell with digital shoppers," especially in the world of ecommerce. Unless, of course, you're prepared to measure.
By building the ideal stack of website analytics tools, you will be able to track how your users behave, giving you a strong base for better serving those customers and getting the honey you're looking for.
Why Do You Need Analytics?
Website analytics tools give you the ability to quantify and predict your visitors' behavior and other attributes. In turn, this allows you to make more informed decisions about your website and marketing campaigns.
Analytics Help Improve Your Website
You can (and should!) use analytics to enhance the user experience on your website. The information you gain through your analytics tools will help you get to know and understand your visitors at a level that wouldn't be possible otherwise. You can find out where your visitors are coming from (both online and real-world geographical locations), what type of device they're using, and more. With this knowledge, you can identify more of the needs of your audience and act accordingly to fill those needs. For example, if you get a lot of visitors from a specific country, you may want to expand your business to ship to that region and take advantage of the new demographic.
Analytics also help you figure out which pages on your website perform the best and which could use some improvement. You'll be able to see which pages are visited most and how long your visitors remain on them. This knowledge allows you to further build up your strengths and address your website's weaknesses. You can see how your visitors arrive at your site and which outbound links they click, if any — which means you can identify frequent outbound referrals and reach out to them. After all, if you're sending them a ton of traffic, they may be quite pleased to partner with you.
Analytics Help You Understand Customers
It's crucial to be one step ahead of your customers, and analytics can help you in this area as well by providing you with valuable metrics you can use to discover patterns in everything from your sales to your referral sources. This information equips you to optimize your marketing campaigns to take advantage of your heaviest traffic periods. In fact, you can work your referral sources into your marketing as well; e.g. if you're getting a ton of visitors from a specific forum or social media platform, you could create an exclusive coupon code just for them.
This last point highlights another benefit of analytics: not only do they help you see "behind the scenes" into the actions and lives of your customers, they're also one of your most valuable tools for showing them that you care and are paying attention by responding to the data your analytics tools provide.
Of course, not every tool set is the same and not every website owner is alike. There are several web analytics tools available, including a diversity of features and serving a variety of business sizes. Your choice of analytics tools should depend on the needs of your business and your available budget. Fortunately, with so many available, it becomes much easier to pick the best for you.
Our Favorite Website Analytics Tools for Inbound Marketing
Each web analytics tool has its strengths, and each has its place in your journey to optimize your website. Below, I have highlighted some of my analytics tools of choice (specifically for ecommerce websites), talking about some of each tool's top features. Let's begin.
1. Google Analytics
Google Analytics is likely the web analytics tool you're most familiar with. A big contributor to that familiarity is that, well, it's a Google product. The other main factor here is the price-tag: free. Some of the primary features of Google Analytics include:
Drill-down reporting so you can see which products perform best under each category
Conversion-tracking so you can inform your conversion rate optimization (CRO) strategy
Out-of-the-box and customizable segments for identifying your most engaged/profitable customers
If your tracking needs are relatively straightforward, then Google's freemium analytics product is the way to go.
If your needs are a little more advanced, you also have the option of making the upgrade to Google Analytics 360 (also known as Google Universal Analytics), which allows you to track more data and have more custom dimensions and metrics. Companies as big as Etsy and Ali Express are using GUA to track web user behavior. The price tag on this one is a bit higher than free, starting at around $150,000 per year.
2. Adobe Analytics
If you're hoping to make the jump into an enterprise-grade web analytics tool, then you will want to consider Adobe Analytics. A lot of big ecommerce retailers like Walmart.com and Costco.com have opted for Adobe Analytics.
The big holdup for most ecommerce companies is the price, which can be high. For companies that deploy the entire Adobe Experience Cloud stack, their contract with Adobe could cost hundreds of thousands, or even millions, of dollars.
Here are some of Adobe Analytics' top features:
Multichannel data collection will collect data from any source such as audio, video, voice, CRM, intranet, etc. Use this data to analyse the behavior of your customers.
Ad hoc analysis helps you create custom analysis projects. It helps you analyse any number of visualisation, data tables, and components to create segments and breakdowns and much more.
That's a lot of honey, but if you're prepared to take advantage of the full stack, it's worth it.
3. HumCommerce
One of the great benefits of web analytics is user behavior tracking, which allows you to analyze how many customers are taking a specific action when they get to your web page.
HumCommerce takes user behavior tracking to the next level by allowing you to see not just how many but how customers are engaging with your site.
This qualitative view of user behavior can give you a quick grasp on where users are getting confused and where they drop off. Here are some of HumCommerce's top features:
Deep ecommerce integration, which tracks all ecommerce data such as cart abandonment, individual product performance, sales logs, etc.
Heatmapping, which allows you to visualize where customers click on a given page
Session recording, which is like looking over your customers' shoulders to see what on your site is working for them and where they're having trouble
User flow tracking, which allows you to see what paths people are taking through your site so you can optimize the flow from one page to the next
Form analytics, which enables you to gain insights on various forms on your website. The form can be a simple signup form or something as complex as a form on the checkout page. It tracks data such as conversion rate, drop-offs, hesitation time, etc.
In addition, HumCommerce can further help an ecommerce business up their game with SEO keyword tracking, form analytics, and A/B testing. This provides the full stack of technologies for conversion rate optimization on any ecommerce site.
4. HubSpot
HubSpot is one of the forerunners in the inbound marketing space, and as such provides some of the best solutions in that area. HubSpot is mainly known for being a customer relationship management (CRM) solution, but their library of solutions for ecommerce stores also includes a robust web analytics tool. Some of their top features include:
Track Customers and Report by connecting HubSpot with your website. It automatically records and organizes every interaction that customers have with your website.
Personalization for campaign emails, web pages and more.
Revenue attribution so that you can clearly see how your marketing spend converts into revenue.
A great value addition for HubSpot is that you can seamlessly integrate it with any 3dcart store for easily tracking customers and their shopping patterns.
5. Mixpanel
Along with Google Analytics, Mixpanel is a solution that we use at HumCommerce. Similar to Google Analytics, Mixpanel can give you insights into how your customers interact with your site, where they get stuck and where they drop off. In addition, Mixpanel offers:
A/B testing
Personalized recommendations
Paths to purchase
Mixpanel also offers a freemium solution, so you can give it a try before upgrading to their more robust offering.
Wrapping Up
Customers are looking for experiences that feel like home, but without the right technologies to track their experience, you'll have no idea where they're getting held up.
Using the right tools is vital. Without correct insights, you cannot analyse the behavior of your users to optimize your website for a better conversion rate.
Do you know about more awesome website analytics tools? Share with us in the comment section below.