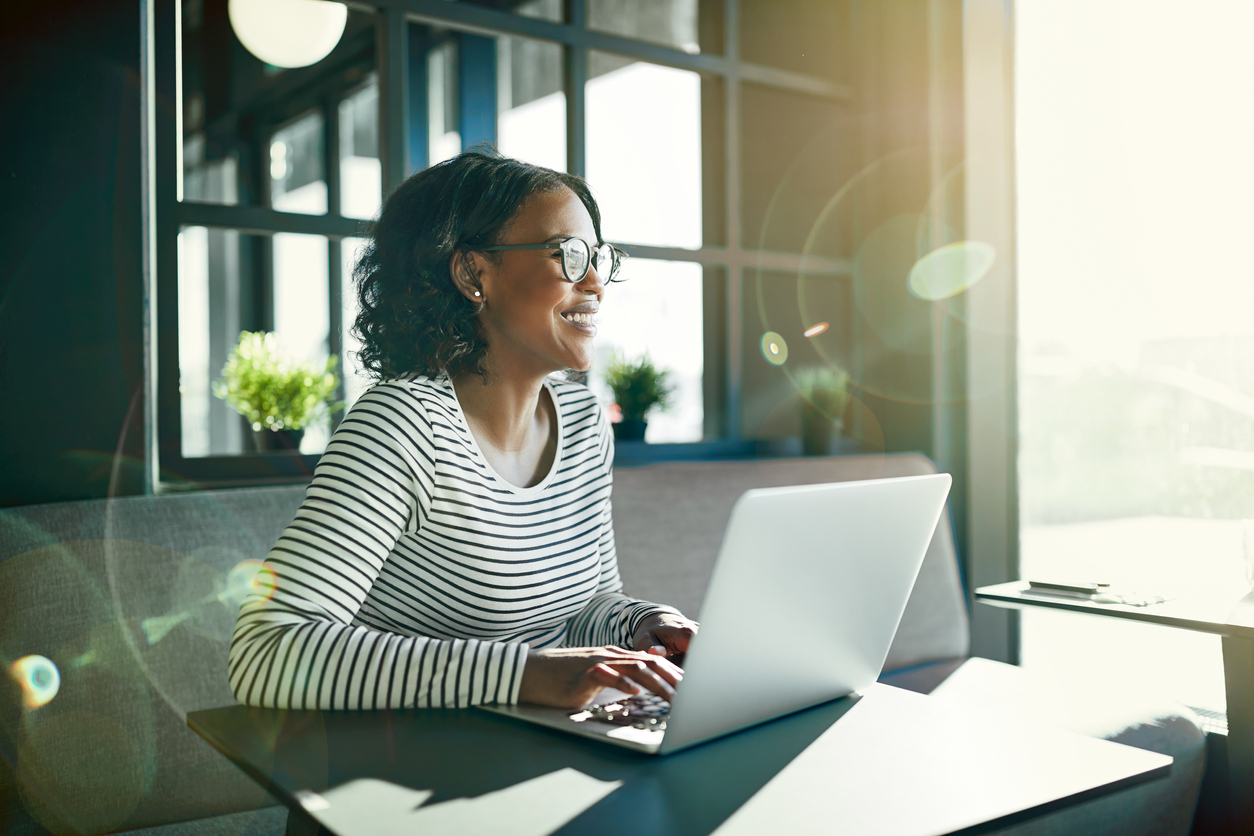 The goal of every eCommerce business, whether it is an online store or a mobile application, is a constant increase in sales (or at least stable sales numbers). It doesn't matter if you just finished an online shopping development process, or if you want to boost sales in an existing online business; great content is the key to increasing your eCommerce sales!
Pay Attention to the Increase in eCommerce Buyers
According to Statista, there has been an increase in eCommerce buyers that will continue to grow in the coming years. In 2014, there were 1.32 billion digital buyers worldwide. This number continued to grow and, in 2019, reached 1.92 billion buyers! It's predicted that, by 2021, the number will go as high as 2.14 billion digital buyers worldwide. To put that into perspective, that's one third of the world's population!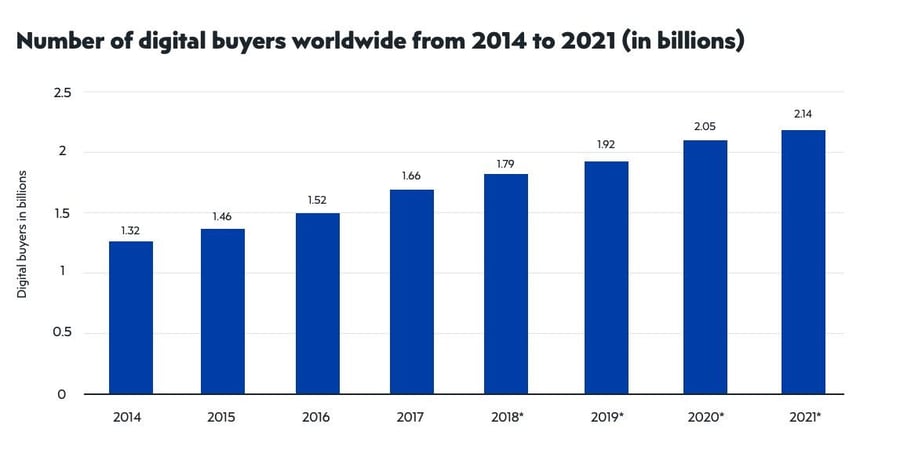 As there is an increase in digital buyers worldwide, there is also an increase in eCommerce companies. Thus, it's a smart move to start an online store, but it's also a continuous task of improvement to stay ahead of your competition. If you have a mobile eCommerce business, check out how you can increase sales with mobile app features!
Still, content is a great way to benchmark your business and differentiate it from the competition!
Let's see how exactly you can increase your eCommerce sales with great content!
3 Questions to Answer Before Creating Content for Your eCommerce Business
1. What is the goal of your eCommerce business?
Obviously, everyone will say - sales! But, it is important to have more than one goal or sub-goals that are going to determine the whole purpose of your online business. A good example of a goal is:
The goal of my business is to increase sales. Also, I want to increase my brand awareness, as well as the number of loyal customers that buy at least once a month. Furthermore, my goal is to create engaging content the customers will click on while building an optimized product page that will provide all the necessary information.
In this way, you will divide your goals and have a better look at the things you need to accomplish and that are going to lead you to your main goal: increasing sales.
2. Who are your buyers and what do they want?
Specifying your target audience is the most important part of determining how you will create content. It's best to create more buyer personas that are based on the buying habits and characteristics of your real customers. Once you determine who the people are behind those sales, you can create content just for them. This will result in better content quality and an increase in sales numbers since customers that visit your eCommerce business will find the exact thing they needed or were looking for.
3. Who is your competition and what are they doing?
Check out the competition and content they're creating. In what way is it different from what you are doing? What are their mistakes? What are they doing better than you?
You can learn a lot from your competition, and it's always a good thing to keep a close eye on their moves. If you stop looking at your competition as an enemy, but rather a source of information and inspiration, you can take advantage of the situation and increase your eCommerce sales.
By taking what works for your competition, making it better and doing your own thing, you're actually giving customers what they want. So benchmarking is the key!
Optimize Your Home Page with Great Content to Boost Sales
The first thing most of your customers come across is a home page or home screen for apps. Sometimes, you will want to directly send them to a specific product page; but, if they are searching for your business, a home page/screen is the first thing they see.
You want to make sure the content of a home page/screen is inviting, informative, user-friendly and makes a call to action.
To do so, make sure quality assurance analysts are at the top of their game. Their job is to make sure there are no faults or bugs so that your eCommerce site or app is running perfectly.
You can make parts of your landing page stand out with the use of colors or engaging widgets. Always keep in mind what your customers want to see. For example, the biggest Kuwait online store Taw9eel has created an engaging home screen by emphasizing the top slider with photos of discounted products. Also, by providing all the necessary information right on the first screen, like product lines, a search tab, delivery options, deals, and contact, they gave power to the customer. The content is adapted to customers so that it presents all of the necessary information in a simple and clear way.
Once the customer arrives at the home page/screen, he or she can see all of the options and choose what to do, whether it is to check out the deals by clicking the slider or searching for a specific product.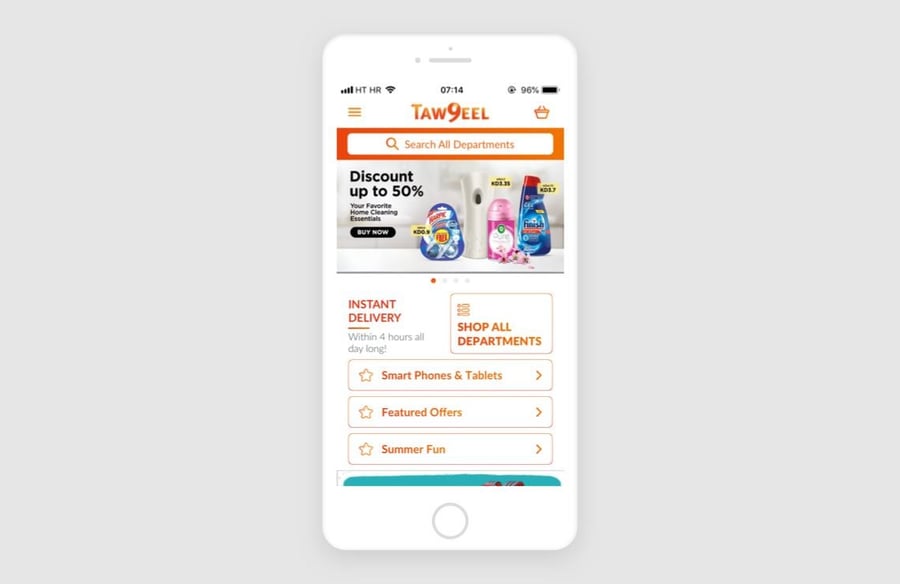 The key is to listen to your customers and adapt the content on your home page/screen depending on their habits. Build one page and then test it all over again. Analyze your metrics and see how the user journeys through your site or app. Content must change depending on testing!
So, the content of your home page or home screen is the front door to your eCommerce business. What about the rest of the store?
Increase Your eCommerce Sales with Product Page Optimization
If your homepage or home screen is the door, then product pages are the rooms. It is a final destination, and its content must be informative, suggestive and functional. You want the customer to clearly see the product and easily put it in the cart. As simple as this may seem, many fail at this step because of bad content.
Usual content mistakes on product pages can be:
Bad quality photos or wrong representation of a product (the product is not clearly displayed)
Little or too much product information
Misplaced or small buy button
Not enough specifications (delivery, payment etc.)
Quality assurance analyst Branimir Viljevac says:
"Product variation or a standalone product has to have clear information on how much it costs at any given moment. Also, the buy button has to pop out and stay visible during the whole page to ensure those closing rates. A good way to ensure great UX is to cover all the product single functionalities on devices that are most common for the project type in question."
Let's look at an example of good content that increases the eCommerce sales!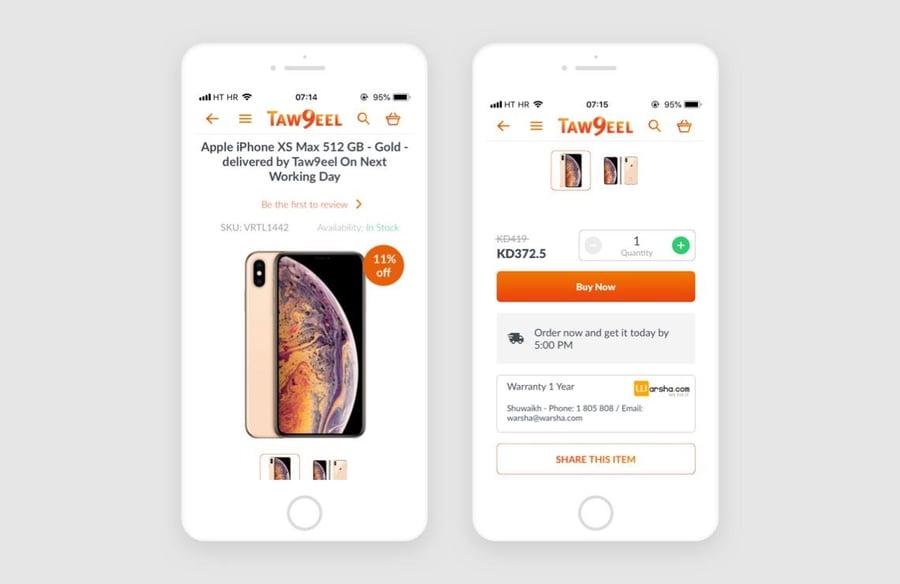 Taw9eel is a good example of simple, yet functional content for a product page.
The delivery time is pointed out in two places.
Customers can check out product reviews.
There's clear product images from every angle.
Discount and buy buttons stand out the most due to orange color and size.
Details are clearly shown.
Help is clearly shown.
In this example, the content displayed on a product page is adapted to it product: a smartphone. Features like reviews, warranty and details are clearly shown, since this is important information for customers. The buy button and discount percentage stand out due to the orange color.
By creating clear and informative content that is closely connected to the product, this online store is increasing its sales. Customers can find everything they want to see on this product page when searching for a product. So, this is the content you want to create for your product page – adapted to customer's needs!
You Can Boost Your eCommerce Sales by Writing Blogs
Another great trick that many online businesses don't think of is including blog posts on your eCommerce site or app. By creating this additional content, you can attract more customers to your online business. Customers will read your blog and, if the content is good, will be drawn to checking out your products.
This is a nice way to present your products and business while creating a narrative. There are many tips on how to create engaging content and marketing manager Ana Musa is here with some advice:
"When writing the blog for your eCommerce business, make sure it doesn't sound commercial. Instead, write about trending topics that are related to your business and products. Make sure the content is relevant to your customers and draw them to your products in an unobtrusive way. Also, write at least 1,500 words per blog post and check your SEO!"
So, the keys to successful blog content that will attract more customers to your online business and boost your sales are:
Choose trending topics.
Choose topics that are connected to your business and/or products.
Make your content sound genuine and not overly commercial.
Don't brag about yourself or your products.
Write at least 1,500 words.
Also, you can learn from the best by following eCommerce blogs and staying up-to-date. Draw inspiration and start typing a great blog post with relevant content!
Attract More Customers and Increase Sales
To sum it up, attract new customers and increase your eCommerce sales by creating great content on your home page or home screen, product page and blog articles.
Make sure your content is targeted according to your customer's habits and interests. Furthermore, make sure you know your sales goals and check out the competition!
Content is king! And this rule goes for eCommerce too.
If you have tips on how to create great content or how to increase eCommerce sales let us know on factory.hr.