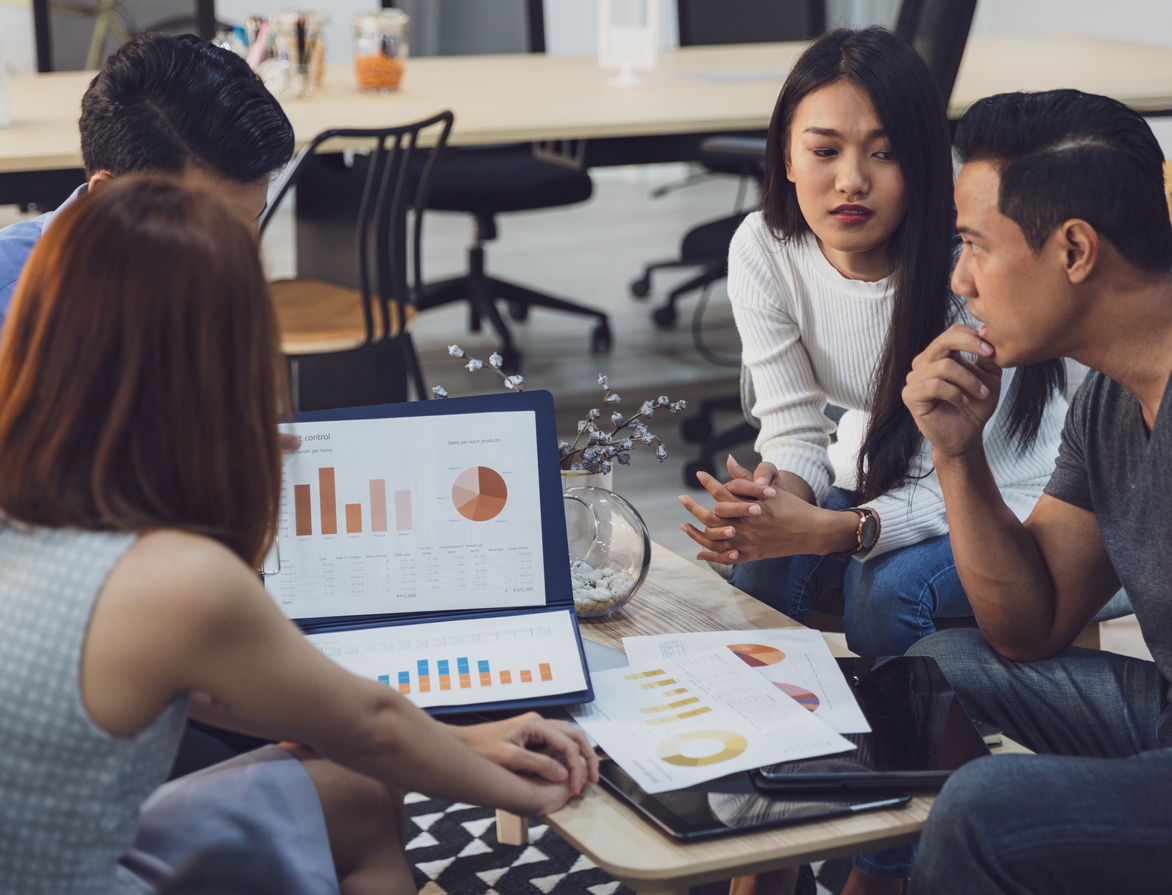 If you're running a business, you've likely compiled a list of overall goals that mean success to you. For most businesses, one of the most prominent goals is to increase your sales. While there's several ways to do this, one of the most surefire ways to both boost your sales and make your customers happy in the long run is by implementing CRM software. This is especially crucial if you're running an eCommerce business, which lacks the important face-to-face interaction that brick-and-mortar businesses benefit from.
Today, let's dive into how you can boost your sales, productivity, and customer satisfaction all by implementing a CRM system into your business.
Small Business Challenges Without a CRM System
If your business lacks any CRM functionality, then you're likely to face several challenges that can be real detriments to the success and growth of your company. Let's go through some that you may be facing right now.
No Organization of Customer Requests
Without a CRM system that automatically organizes every ticket, question, issue or request from customers, it can be easy to lose track of them (or lose them completely). If you lose the customer's correspondence or don't respond to it, customers may interpret that as being ignored and will become frustrated. Of course, this is a small business's nightmare: according to PwC, 1 in 3 customers will leave a brand they love after having one bad experience.
Taking Too Long to Reply to Customers
The lack of customer organization can also affect the timeliness of your correspondence. Without CRM software by your side, you and your team will have to work with every customer manually over various channels without any synchronicity. This process can take much longer without a system in place to automate and organize all of these channels and customers. Not to mention, it's easy to respond to the wrong customer on accident, which looks unprofessional and delays the correct response even more.
Lack of Administrative Organization
Although "CRM" has the word customer in its name, these systems typically provide businesses with functionality that improve both external and internal processes. If your business lacks a CRM system, it becomes difficult to properly assign customer issues and tasks to your team to ensure that all of your customers are taken care of (and that all of your team members are doing their work).
No Easy Way to Personalize
One of the most effective ways to acquire and retain customers is through personalization of the buyer journey. According to Salesforce, 66% of consumers say that they're likely to switch brands if they feel like they're treated like a number, rather than an individual. If you don't have an automated system in place that organizes all of your customer's information, it becomes impossible to manage, track and target all of your customers on a personalized basis and create targeted marketing campaigns.
Spending Too Much on Customer Acquisition
It's been proven time and time again that retaining customers is cheaper than acquiring new ones; according to Invesp, it's 7 times more expensive to market towards a new customer than an existing one. Without CRM software, you may have a hard time keeping track of all of your customers without any organized way to associate their orders to their customer profiles and continually engage with them to encourage repeat purchases.
How Do CRM Systems Fix These Problems?
Employing a CRM system within your online business's toolset can solve all of these problems and more, ultimately boosting your sales in the process. In fact, according to Salesforce, CRM applications have proven to increase sales by 29%, boost sales productivity by 34% and improve forecast accuracy by 42%. Let's dive into how a CRM system works and how you can avoid the aforementioned challenges.
Customer & Lead Management
With a CRM system, you can track interactions between your customer and company through all available touchpoints, including contact forms, search engines, emails, phone calls, social media, live chat, support tickets, and more. All of these interactions are easily accessible in an organized system, allowing customer service representatives to answer requests and market teams to track lead data. With this streamlined process, it's easier to reply to customers in a timelier manner. Not to mention, retaining customers is much easier when you always have all of their past orders and shopping behavior information in front of you.
Marketing, Sales & Workflow Automation
Typically, CRM systems and workflow software will provide merchants with a variety of automated processes that simplify repetitive tasks (which can be easy to make mistakes on when done manually). This automation, in tandem with organization, makes customer experiences simple to personalize. One way to do this within CRM systems is by creating customer groups, which assign customers to segments that automatically provide them with personalized experiences based on pricing, order quantities, or any other factor you'd like to input.
Reporting and Analytics
One of the most advanced features included in most CRM software is its reporting and analytics tools. Using your CRM system, you can gain insight into your customer's satisfaction rates. This not only shows you where you can improve with your customers, but it also shows where you can improve in your administration; this data can show you how your customer support team is performing and what opportunities you have available to you.
Benefits of Using CRM Software
Now that you understand how vital a CRM system is to the success and growth of your business, let's go through the major benefits you'll see when you start implementing one.
Save Money
By focusing on retaining customers, rather than looking for new ones, you can reduce the cost of customer acquisition. Like we've stated, it costs substantially less to retain and sell to an existing customer than it does to lock down a brand new one.
Boost Sales
CRM software gives merchants a variety of ways to capitalize on their existing customer base to increase their sales numbers. One way to do this is by segmenting and marketing to their customers based on specific behaviors that are more likely to convert higher.
Using customer lists, you can also immediately start upselling these customers by sending out targeted emails to those you've determined have the best opportunity for repeat purchases. Not to mention, CRM software's advanced reporting functionality can help you forecast sales and expose opportunities to profit that you may otherwise not have noticed.
Stay Organized
As your business grows, so does your customer base. With a large number of customers, it's crucial that you're able to easily locate each one of them for interactions, segmentation, or any other action you need to take. Your sales team also needs the organization provided by a CRM system to keep track of leads that need to be spoken to in order to convert.
Get Automated
Customer relations, without the right software, can involve a whole host of tedious manual tasks. With the right automation, your data, forecasting, and communication can all be done without your manual input, drastically saving you time and money. You can automate marketing campaigns by creating customer groups, automate support requests with a ticketing system, and automate data collection with reporting and analytics tools.
In fact, when you properly implement sales automation within your CRM system, you can successfully automate a surprising number of tasks, thereby freeing up time for you and your team.
Communicate Better
With all of your customer and lead information in one place, communication between your team and your customers becomes a breeze. Whether it's your support team pulling past support interactions from customer profiles to better assist a customer, or your sales team selling to leads better by understanding their behaviors, communication will improve greatly with a CRM system in place.
How Shift4Shop's CRM Functionality Can Increase Sales
With Shift4Shop, you'll have built-in access to a plethora of tools designed to streamline the customer relationship process in every way. Let's dive into each aspect of what Shift4Shop's CRM has to offer.
Customer Ticket Management

In Shift4Shop's Customer Relations tabs, you'll be able to see all customer requests or tickets that are automatically added to the database. From this dashboard, you'll be able to reply directly to all customers using saved replies, dynamic variables, or manual responses depending on your needs. From there, you can change the status of tickets from open to close, or any other custom status you've added. This Customer Relationship Manager is integrated with your customer's orders and your store's products and is completely customizable. You have the option to turn on a CAPTCHA filter to avoid bot spam and can even limit the ticket form to registered users only.
Customers also benefit directly from the CRM because they can see all of their history within the Account Page on your site, which includes tracking for recent orders, an address book for saved addresses, all of the customers requests within the last 30 days, and an rewards/store credits/gift certificates they may have on their account.
Customer Lists & Groups
Beyond the customer support system, you'll have advanced access to your customer list and the ability to create and manage customer groups. Your Customer List section contains all of your store's customer information, including their name, email, and phone number. You can also export/import customers to and from the list or add customers to the list manually. Customers are easily searchable using the search bar, which can be further filtered by first name, last name, address, company, email, phone number, or designated customer group.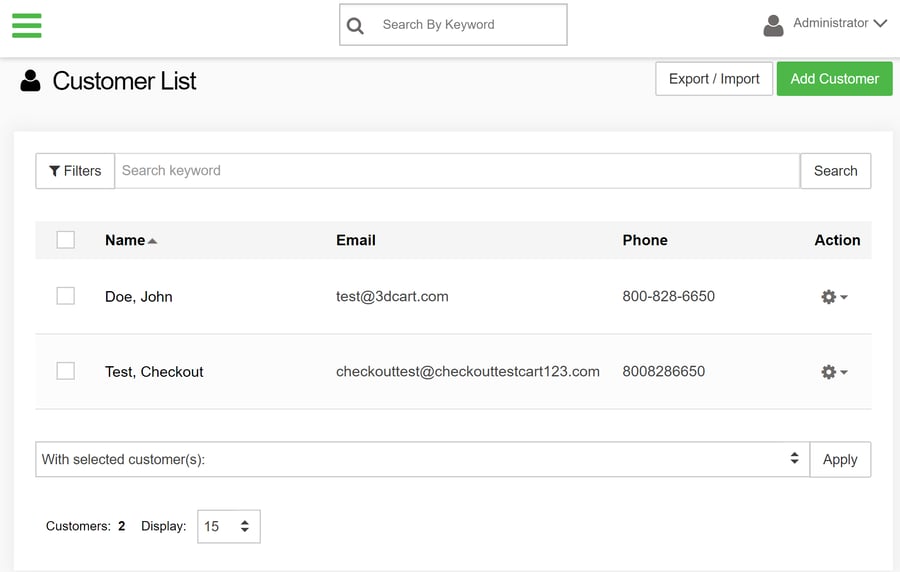 In the Manage Groups section, you can create customer groups to segment your customers based on your specific business needs. You can name these groups, add descriptions, segment based on minimum order necessary to checkout, and designate the price level of the group. Customer groups are a powerful tool that can be used to streamline support, sales, and marketing.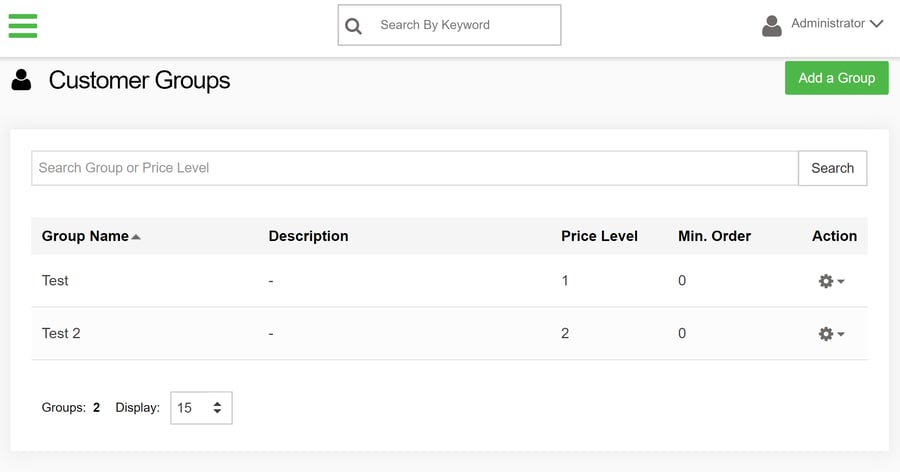 Reporting & Analytics
Shift4Shop's reporting section is vast and covers all areas of your online store, so we'll be focusing on the customer section today. Your customer reports can give you insight into your top customers, top groups, newsletter signups, and customer group data. All of these reports list customers and groups that have either placed orders or signed up for your newsletter in a specific date range. From there, you'll be able to see each customer's name, email address, customer date of last order, company, number of orders placed from the customer, total amount spent, and more.
Moving Forward
With CRM software by your side, it'll be easier than ever to turn your customer's loyalty into profits. Not only will you be serving customers a more personalized and organized experience, but you'll also be setting the foundation for a more productive team regarding sales, support, and marketing. Unlike many other eCommerce platforms, Shift4Shop has its CRM functionality built-in from the start, keeping all of your business-related processes all in one place.