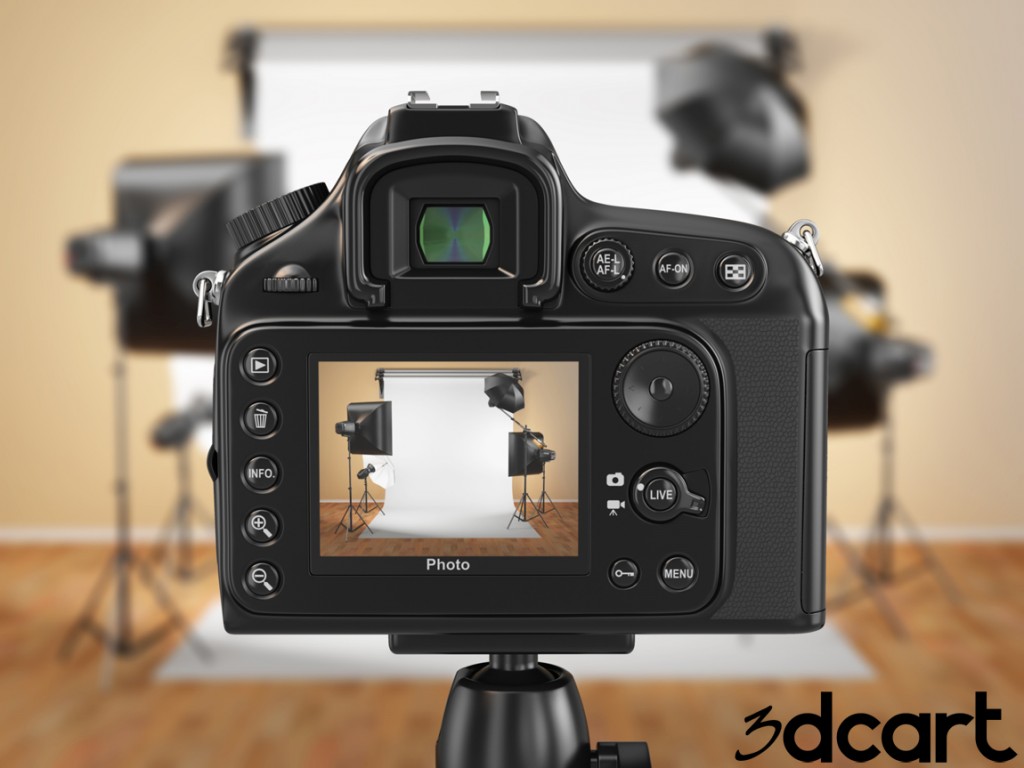 If you're an online store owner who fails to showcase amazing photographs of your inventory, then you mind as well take the money out of your wallet and set it ablaze.
If you want to thrive in the eCommerce Ocean, then I highly suggest you get behind the following tips for product photo optimization. Choose to ignore them and do so at your own peril.
Ditch the smartphone
We all love to take pictures with our smartphone, and with apps like Instagram, it's easy to make ordinary things look extraordinary. However, taking product photos with your phone is never a good idea. As advanced as smartphone cameras have become, image quality isn't as sharp if you were to use a nice, professional camera.
When taking product photos, try using a digital SLR or go out and hire a professional to shoot your products for you. Trust me, this service isn't as expensive as you'd think, and when all things are said and done, you'll have amazing photographs that will pay for themselves over time.
Angles are your friend
Shooting products from the front is only the beginning. When taking photos for your eCommerce website, be sure to offer multiple viewing angles.
Think of it this way. If you sell designer purses in your online store, wouldn't it make sense to showcase front, back and side views? It might also help to open the purse and take pictures of the inside pockets. Online consumers demand close-up shots so they can see things like stitching, buckles and/or zippers in full, glorious detail.
If a particular product comes in a variety of colors, you need to photograph those options with identical angles and depth. Sticking with the purse example, if one of them comes in black, brown, red and green, you need to take identical product photos for each of those options. The best way to do this is with a tripod and some tape. The tripod will help stabilize your camera and the tape is used to mark the floor so you can return to the exact same spot for every option and angle showcased.
At the end of the day, it's your job as online store owner to make the sale, and awesome photographs taken from multiple angles will help make that happen.
Kill the flash
If you've decided to take your own product photos, nothing can hurt you more than using a flash. That's why it's important to choose your lighting and backdrop carefully.
The trick is to make your products standout. You want them to look and feel as real as possible. Using a flash will skew the lighting in way that makes your products seem -- what's the word -- inauthentic.
Keep it neutral
Using a neutral, plain-colored background is the way to go. In other words, don't place your products in a shot that has other inanimate (or animate) objects inside the frame. Doing so will take away from the overall quality of the photo while also distracting the viewers' eye.
If you plan on taking your own photographs, try placing them on a white surface with a white background as this will help your products pop. However, if you cannot come up with a way to make the background clean and neutral, you may want to become familiar with Photoshop.
Don't forget the zoom
Allowing customers to get up close and personal with your products is always a good idea. That's why I suggest taking photographs using a large-file format. Doing so will not only increase the size and quality of your pictures, it will also allow you to add zoom features without having to worry about sacrificing image quality.
Not everyone agrees with this, but I think each of your product photos should have zoom capability. Customers care about product details and you should too.
Image scaling
This one is huge. No matter what type of online store you run, make sure all of your thumbnail images are scaled to the same size. You should offer larger sized images on your individual product landing pages, but even those should be scaled universally across your eCommerce website.
If you're an online merchant who thinks size doesn't matter, you're sorely mistaken. Shoppers expect a balanced, uniform website design. Failing to provide them with one will hurt your conversion rates.
Conclusion
After choosing to shop in an online store, consumers rely on product reviews, product descriptions and product photos to aid their purchasing decisions. It's your job as an e-store owner to make the conversion, so don't sacrifice quality in any of these areas.
You might be able to get away with jumbled descriptions and minimal reviews, but there is no mistaking a bad product photo for an excellent one. Online shoppers are visual people, and since they cannot touch products before making a purchase, it's an e-store owner's job to showcase inventory in stunning detail.
Great product photos will help make the conversion. Poor product photos will kill a sale faster than a broken shopping cart. It's that simple.
For more information on how to optimize product photos inside your ecommerce store, I invite you to read this detailed tutorial featured in 3dcart's Knowledgebase Center.