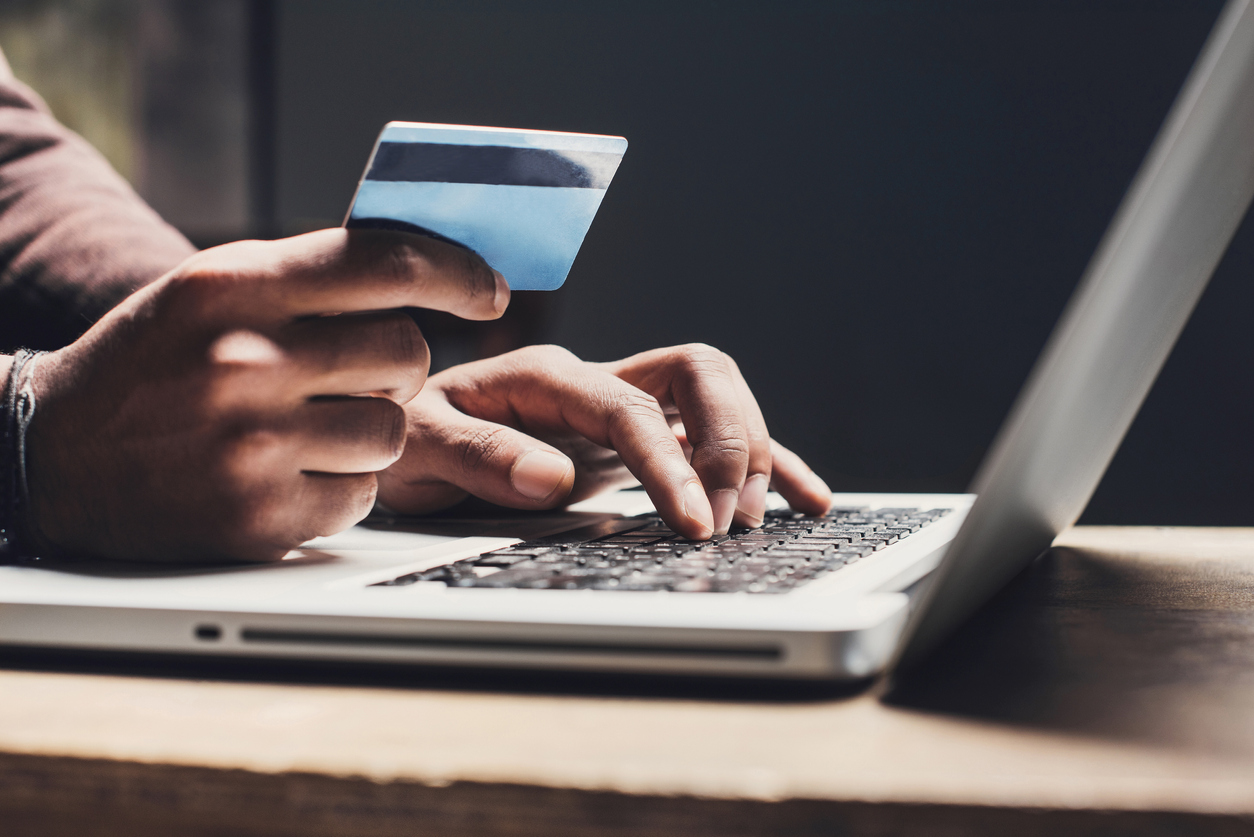 Fraud prevention is vital for every website – especially one that deals in eCommerce. Payment processing and transactions are highly sensitive events online with a lot of private information being transferred between users and online stores. Everyone involved feels the detriment of fraud when it happens, from customers having to recover lost funds to online stores receiving chargebacks and losing what they thought were profits. Thankfully, although online fraud is advancing every day, so is fraud prevention technology – and that's where Kount comes in. Kount boasts that their fraud prevention solution can "boost sales and beat fraud," so let's dive in and see if their software is everything that they say it is.
Overview
Launched in 2007 and used by more than 6,500 brands worldwide, Kount is a leading digital fraud prevention solution for eCommerce businesses. Their comprehensive suite is designed to help online merchants approve more orders, streamline fraud detection, uncover new sales opportunities and boost bottom line profitability. According to Kount, businesses using their fraud protection saw 98% fewer chargebacks after implementation and saw 2.2% to 5.8% increases in bottom-line sales. Some of count's most popular clients include Chase, Conair, GNC, Telstra, Braintree by PayPal, and BlueSnap. Kount headquarters is located in Boise, ID.
Pricing
Kount makes a free demo of their service available to users that would like to try out the integration before committing to it financially. Once you've decided to go ahead with the service, pricing plans are custom to each merchant and based on quotes. To get pricing for your specific business, you'll need to contact sales – Kount doesn't give any public approximations of prices because it can vary so widely depending on your needs.
However, you may also need to consider the extra cost of integrating your Kount software into your chosen eCommerce platform. For example, the Kount Connector required for 3dcart integration costs $500.
Web-Based or Locally Installed?
Kount is a web-based SaaS (software as a service) platform that's supported on Windows, Linux, Mas, Android and iOS. You'll need to integrate their software into your online store either by using a pre-built integration or their API and/or SDK into your unique platform.
How does Kount Work?
With Kount's patented technology, you'll have access to a service that combines device fingerprinting, machine learning, business intelligence tools, a web-based case management and investigation system, and a robust policy and rules engine – all into one fraud prevention solution. Their solution is balanced because it utilizes machine learning and manual review, meaning you won't be stuck with just one or the other when trying to prevent fraud. Let's go through the main features of the Kount Complete service.
Anti-Fraud Technology
Using their AI machine learning technology, Kount's system predicts possible fraudulent transactions through multiple data points and global trend tracking. This way, Kount will be able to determine in real time where, when and how fraudulent transactions are happening.
Kount puts the power into your hands when helping your business detect fraud with their Control Center. Within the Control Center, Kount users can:
Create rules and policies for their unique business needs
Customize risk thresholds for new attack methods
Rescore transactions
Build custom fraud parameters for new use cases, bad marketing affiliates, or SKU-specific policies
Manually investigate, report and approve transactions with critical tools
Device & User Information
Kount's software also enables "fingerprinting," which tracks the electronic signature of devices. Their system combines this data with geolocation data and IP tracking to better understand where transactions are coming from – ultimately to determine whether they're more likely to be fraudulent. Their software can also detect if a user is accessing your site via a proxy server, which are used to hide the real location of the user.
Multiple Data Points
Kount uses a Universal Identity Network to make real-time decisions about appropriate trust levels and risk levels for every transaction. This network is powered by comprehensive transaction and identity data, which crosses several different transaction complexities, verticals and geographies. Hand-in-hand with their machine learning models, risk can be accurately predicted based on this data.
To get a more accurate view of transactions that go through your online store, Kount scores them to determine if they pass a target threshold for being genuine. By using cross-business data to find out if transactions are being made across multiple businesses at once, Kount is able to better predict fraud before it happens. Their software also uses speed and quantity of transactions that are being made from the same card to determine risk levels.
Although their system is complex, all of the decisions it makes on transaction legitimacy are done in a third of a second, meaning it won't slow down checkout and will be completely invisible on your site's front-end.
Transaction Information
As a Kount user, you'll have access to several points of transaction information to help you better pinpoint fraud manually. This information will include:
Details of each transaction
Locations of transactions
Customized reports
Machine Learning
One of the most advanced features of Kount's service is its machine learning and AI capabilities. Their Kount AI service uses both supervised and unsupervised learning models for optimal accuracy. These models have been trained on data from the Universal Identity Network and come packed with 12 years of deep domain expertise.
Kount AI uses several forms of machine learning to determine and prevent fraud, including:
Model training
ML algorithm library
Predictive modeling
Statistical & mathematical tools
Visualization
Using these tools, Kount is able to understand the exact behaviors associated with fraud to stop it before it happens, keeping your eCommerce website safe from malicious activity.
Self-Service Analytics
With Kount's Datamart solution, users can access their own in-depth investigations into both suspicious behavior and business performance. Using this data, business owners can:
Improve marketing activities
Introduce new use cases
Expand sales channels
Inform future rules and policies
Gain more insight into customer knowledge
Account Protection
In addition to their payment fraud protection solutions, Kount also has services in place that can protect accounts from takeover or detect new accounts for fraud risk.
New Account Fraud Protection helps the opening of a new online account on your website run smoothly, rather than become open to potentially fraudulent activity. This service uses all of the same data and AI to keep account creation on your website safe, including their Universal Identity Network, Advanced Machine Learning, Control Center and Datamart Self-Serve Analytics.
Account Takeover Protection works to protect customers when they're accessing digital accounts. Kount provides a secure experience to ensure that criminals don't gain access to this private data and take accounts for their own, which is referred to as an account takeover. Their protection service utilizes a Trusted Device Status, Anomaly Detection, and Data Sharing to ensure each login is secure and protected.
Integrations
Kount can monitor payments from over 180 countries around the world. Integrations are available for nearly any platform, payment gateway or business software. If there isn't a pre-existing form of integration via a partnership for your chosen platform, Kount can be custom integrated using their developer tools. Below are just a few of the programs that Kount already partners with:
Platform Partners:
3dcart
Magento
Shopify
Salesforce
Mozu
XPayments
Channel Partners
BlueSnap
Braintree
Chase
Cayan
Conekta
P. Morgan
Safe
Moneris
Data Partners:
Chargebacks911
Ekata
Ethoca
LexisNexis
Neustar
How does 3dcart integrate with Kount?
Integration with Kount through your 3dcart store is simple and can be done in a few easy steps:
Request a quote from Kount to find out how much their service would cost for your online store.
Set up an account with Kount.
Request the Kount Connector to be installed onto your 3dcart store.
Upon installation, locate the Kount module in the Modules section of your Online Store Manager.
Enter your Kount specific credentials and save your changes.
Congratulations, you're now integrated with Kount!
Once you've integrated Kount into your 3dcart store, you can review orders that are approved and declined, of which you can see more details about directly within your Online Store Manager. You'll also be able to manually review any orders held for review so that you can determine whether or not the transaction should be approved depending on the reasons why it was flagged.
Customer Service & Support
Kount offers customer service and support via several different channels, including email, support tickets and a toll-free phone number. However, you should be aware that their support is only available from Monday to Friday between 6AM and 6PM MST (excluding holidays).
For self-serve troubleshooting, Kount's support center offers knowledge base articles and integration documentation so that you can work out any issues or confusion you may have on your own. This support center comes packed with a library of training videos, and extensive FAQ and how-to articles on all of their features.
Final Verdict
Overall, Kount is a comprehensive turnkey solution to fraud prevention that can be extremely effective for any online store. The real time analysis and advanced fraud flagging engine is invaluable when it comes to eCommerce, which is especially vulnerable to online purchase fraud. If your business is looking for a fraud prevention solution that is ready to catch any risky behavior in your shopping cart, then Kount is definitely a great option for your consideration. You can learn more about Kount on the 3dcart app store to determine if it's right for your business.