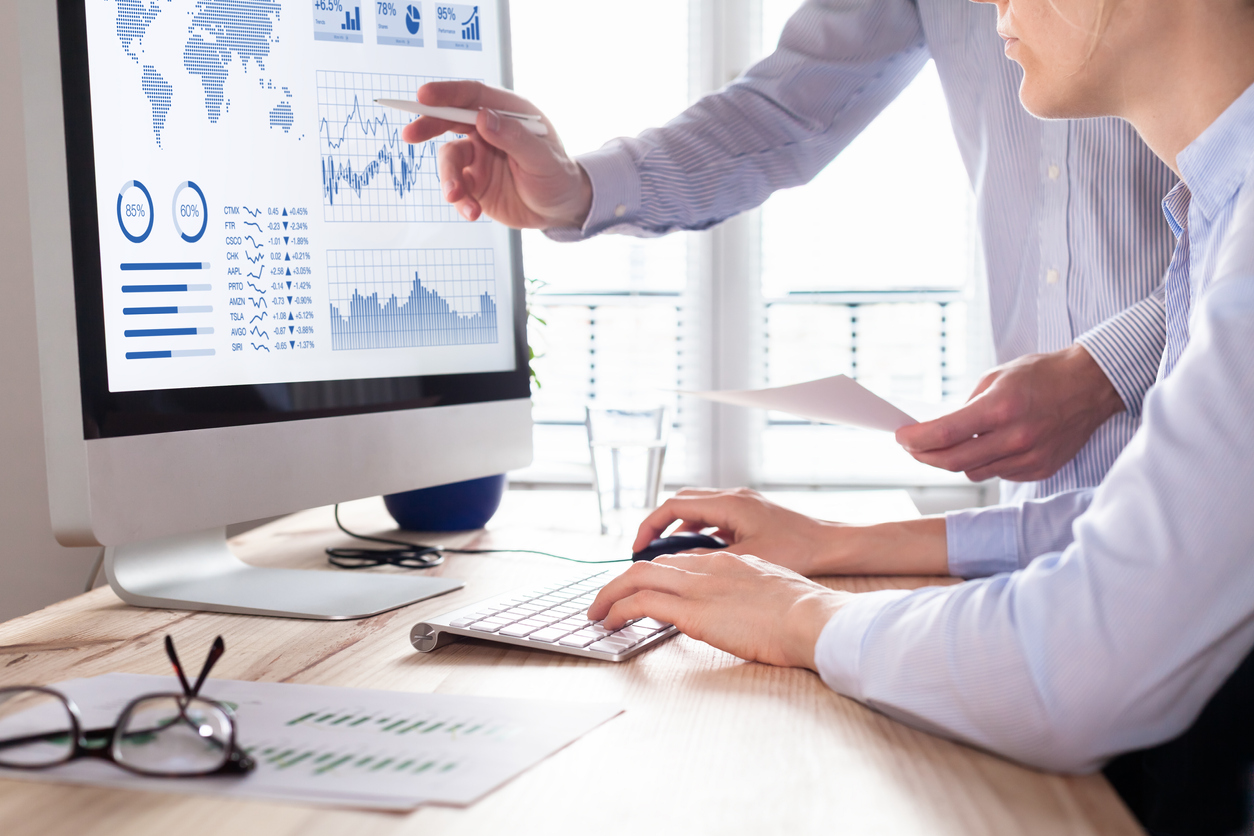 More than 1 million digital retail transactions take place every day. With a growing number of consumers shopping online, eCommerce is becoming critical.
ECommerce is an exceptional resource that enterprises can use to extend their successful brick-and-mortar operations to the rest of the world. Indeed, many retailers have enjoyed handsome rewards by doing so.
Digital shopping platforms empower all kinds of retailers to serve audiences across the country and around the globe. Now, countless shop owners are expanding beyond their local markets.
Online shop owners must now optimize their digital sales channels to survive in this fiercely competitive environment. The electronic retail universe presents challenges, however, such as:
Dismal pay per click results
Excessive bounce rates
Low average spending
Poor promotional response
Personalization is among the most cost-effective strategies for boosting conversion, customer loyalty and revenue. The key to commercial success in the digital marketplace is creating an emotional connection with consumers. Even though eCommerce transactions typically lack human interaction, buyers still want engagement that caters to their desires and needs.
For some enterprises, meeting this demand may require rethinking their entire operation. Transformation is necessary for their survival. The following 11 tips offer insights into how to promote digital change to boost organizational outcomes.
1. Use eCommerce to Boost Conversion
Data analytics empowers retailers to improve conversion and customer loyalty. As an example, analytics can inform business owners about how potential buyers respond to marketing campaigns. If many shoppers click on advertisements, but immediately leave after seeing your eCommerce storefront, then you know to tweak that landing page.
By using promotions to direct potential buyers to the right products, you increase the likelihood that shoppers will stay on your eCommerce platform and make a purchase.
Also, consumers want an intuitive search function and filtering options. The easier it is for consumers to find what they want, the more likely they are to buy your goods. Execute this strategy successfully, and you'll boost conversions.
2. Deliver a Personalized Customer Experience
Today, one size does not fit all when it comes to the online consumer experience. Potential buyers find their way to your eCommerce platform from different sources. Different consumers also come from different backgrounds, have varying budgets and different needs. Furthermore, each visitor has different tastes and preferences in addition to a different sentiment about your brand.
As a retailer, you're empowered to evaluate consumer data to uncover these details. However, there's no way to make sense of the sheer volume of information generated by daily visitors.
Fortunately, AI-powered eCommerce platforms enable you to collect and analyze large amounts of consumer data. For every consumer that visits your website, intelligence platforms provide granular information. The technology will reveal the pages that consumers view, what they buy, what they search for, and even when they visited. Big data analyses help you to find patterns in this information and adjust your retail offerings accordingly.
3. Leverage Data for Deeper Insights
Data science has its caveats. Mining actionable insights from large volumes of data is a complex process. Add real-time analysis, real-life application, and applied statistics to the mix, and it grows even more complicated. What's more, it's time-consuming.
Typically, large retailers assign specific personnel or departments to manage this task. However, there's a growing number of consultants available to perform this function for small-to-midsized enterprises.
4. Unify the Buyer Journey
Congratulations! You've nailed down how to deliver a personalized shopping experience. Now, you need to provide that experience seamlessly across all digital channels – as well as in person if you operate a brick-and-mortar establishment.
This strategy mimics the premise of ensuring that all your company stationery has the same aesthetic. For direction on achieving this task, there's a segment of eCommerce marketing agencies that can assist you.
ECommerce consultants can guide you in unifying your digital and real-world assets. These specialists will develop a strategy for your unique commercial needs.
5. Cross-Sell to Existing Customers
It takes hard work to come up with an effective e-commerce strategy. Nevertheless, one approach will not serve all consumers. As a result, retailers must dedicate server space for different marketing campaigns.
Of course, it's much easier to develop a single campaign. When one-size-fits-all strategies produce results, it's tempting to go with what works. However, it's essential to recognize the business that you lose by not personalizing your promotions.
You must consider that many visitors will find products on your website without ever seeing your homepage promotion. You also need to develop promotional strategies for consumers who discover your site directly from search engine results.
6. Streamline Operations
In brick-and-mortar stores, manual repricing takes a big chunk out of your time, resources, and budget. This same constraint applies to eCommerce. It's impossible to manually reprice thousands or tens of thousands of items with any consistency.
Fortunately, you can use eCommerce repricing software to automate this process. Repricing software dramatically reduces operating costs and increases productivity.
7. Leverage Discounts to Increase Sales
The goal of retail is to generate revenue. A great way to do that is to offer discounts. Although you intuitively want to sell goods for as much profit as possible, you should think about the bigger picture. If you execute the right discount strategy, you'll increase your overall profit margin.
73% of shoppers buy because of retail discounts. The trick, however, is making sure that potential buyers think your discount is a deal.
In this regard, the relative price of a good is more important to consumers than the actual cost. Figuring this out, however, takes more than intuition. There's a psychological component to effective discounting strategy.
8. Get Control of Your Inventory
Effective inventory management directly correlates with profit. All retailers perform some form of inventory management. However, some do better than others, and it makes all the difference in the world.
It would be best if you never ran out of inventory. In the digital universe, consumers have nearly unlimited options to find goods elsewhere. Simply put, "out of stock" equals "out of sale" for retailers.
9. Enhance Customer Service
Things go wrong in retail. Your employees may ship the wrong item, consumers might order the wrong product, or goods can become damaged during shipping. The possibilities are endless.
These kinds of incidents are unavoidable. What's more important, however, is how you deal with them.
Existing customers are your most valuable asset. They cost the least to service and they are the key to long-term, sustainable growth.
Customers are willing to pay a premium for excellent service. How you manage customer service will determine whether shoppers continue to patronize your enterprise.
10. Make Sure the Price Is Right
Effective pricing strategy is essential for maximizing profit margins. As a result, dynamic pricing has emerged as an effective strategy for maximizing retailer revenue.
Dynamic pricing is another complex, but important, retailer activity. Enterprises must react to many variables to get it right. These variables might include competitor pricing, conversions, seasonal trends, website traffic, and several other factors.
As an example, retailers make millions of dollars by responding to changing consumer behavior during March Madness. During these kinds of seasonal events, dynamic pricing helps retailers make the most of fluctuating market demands.
11. Build Emotional Bonds with Consumers
In eCommerce, you must understand consumers' digital behavior to remain competitive. Choosing the right marketing channels and doing it early on is essential for sustainable operations.
Yes, Facebook and YouTube are wildly popular. However, that doesn't mean that these top social media outlets are ideal for every retail offering. Your consumers may respond better to other less popular platforms.
Diversification across digital marketing channels is essential as well. It's important to leverage all appropriate social media platforms to communicate your marketing messages to potential buyers.
Conclusion
You can strategize as much as you want, but in the end, finding out what works will come down to numbers. Today, retailers leverage AI-powered analytics to evaluate what works in digital marketing.
What's great about these tools is that they are now accessible to even the smallest organizations. With the maturing of the field, a new wave of vendors has emerged that offers affordable analysis tools.
Retailer profit margins can vary wildly. This fluctuation highlights the importance of effective pricing strategy and customer acquisition. These are the top two concerns of retailers around the world.
It takes work to figure out all the nuances of eCommerce retailing. There are many moving parts in digital commerce. While there are many retailers around the world, there are very few that feel as though they're hitting all the marks when it comes to doing eCommerce right.
It's no longer humanly possible to compete using standard marketing tactics in an information powered marketplace. Now, cloud and SaaS services are becoming a part of doing business in the retail world.
Thankfully, eCommerce automation helps retailers manage numerous tasks. For example, retail giants such as Amazon and Walmart use automated software to reprice their products approximately every 10 minutes. That's 500,000 times per month!
Because of this, many retailers are embracing automation. Retail has always been about putting the right goods in front of the right customers at the right time. Now, these variables are increasingly becoming a continually moving target. As a result, automation is the key to retail success in the marketplace of the future.