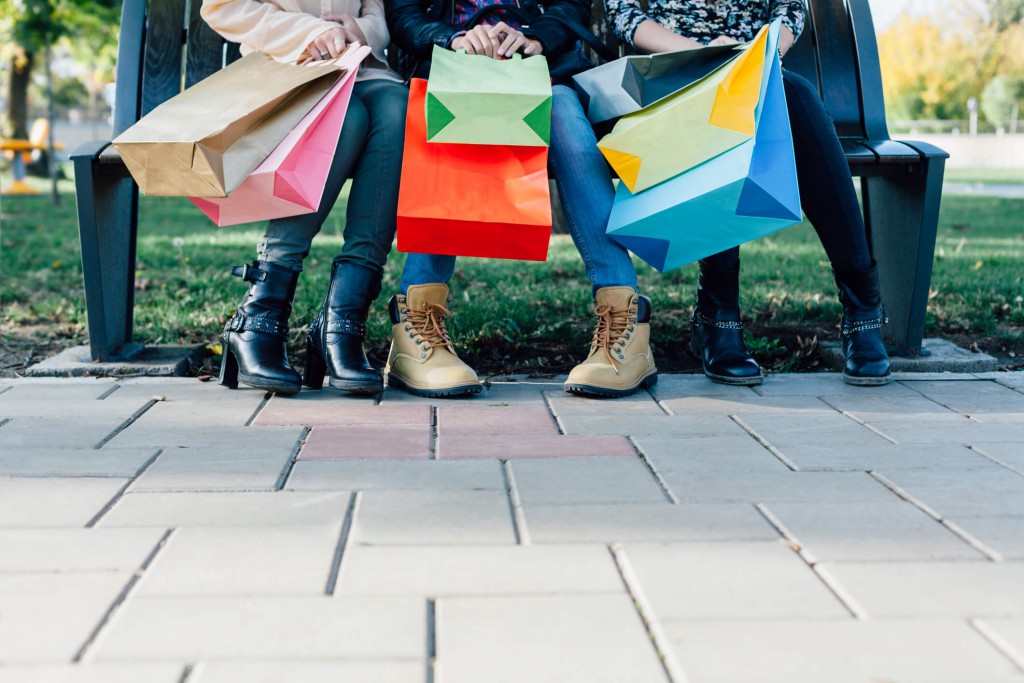 Sometimes, when a customer is about to abandon their purchase, it won't take much to make them change their mind. If only you could catch them at that exact moment, before they close the tab and leave the page.
You could send them a quick offer to bring them back from the edge — say, 20% off, or free shipping, and then they'd smile and complete their purchase and you'd make a sale, rather than having yet another abandoned cart. The key is catching them at the right moment, and 3dcart introduced 3dboost for that exact purpose.
3dboost, a powerful tool for creating time-sensitive popup offers, has been widely adopted by hundreds of 3dcart merchants who recognize it as a part of a successful strategy for abandoned cart recovery. Praised for its ease-of-use and advanced features, 3dboost allows for unparalleled customization.
Store owners can easily create compelling ads that perfectly match their website's unique design, giving them the edge they need to boost sales and outperform their competitors.
Versatile Website Offers
3dboost makes it easy for store owners to create enticing offers with messages that reinforce value and create urgency. Offer a flat percentage off, free shipping, or any irresistible offer of your choosing, which will conveniently display if and when a shopper is about to leave your website. Jazz up your ad with a background overlay, a buy button, and design options for added appeal, ensuring maximum effect. Your 3dboost boxes can look however you want them to!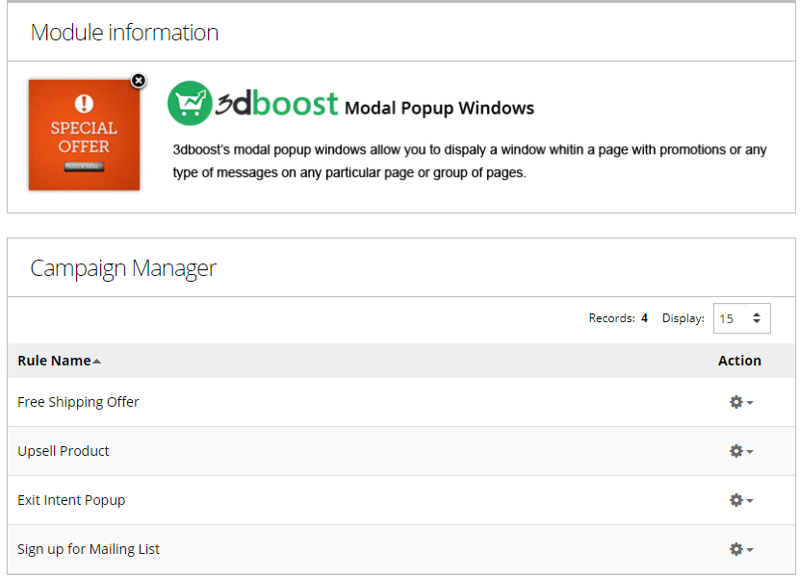 You also have control over how and where these offers appear on your online store. 3dboost boxes can slide in unobtrusively, pop into the middle of the page, and more. To help prevent cart abandonment, use 3dboost's powerful "user-triggered" scenario, which causes the popup to appear when a visitor's cursor abandons your page — such as exiting the top of the window as if to close the tab. With a "user-triggered" popup, online merchants have a second chance at preventing shoppers from abandoning website, and securing sales they'd otherwise have lost. In other words, you're catching them at the exact right moment!
Although 3dboost is incredibly powerful versus cart abandonment, it's also an excellent multipurpose popup tool. For general notifications of sales and offers, you can choose to base their appearance on timing, in which they'll appear after a visitor has spent a certain amount of time on the page.
See the Difference in Conversions
3dboost provides you a way of drawing your customers' attention when and where you need it. Use it to reduce cart abandonment, notify shoppers of promotions, make announcements, and more. You have a wealth of options at your disposal to create your 3dboost popups however you like.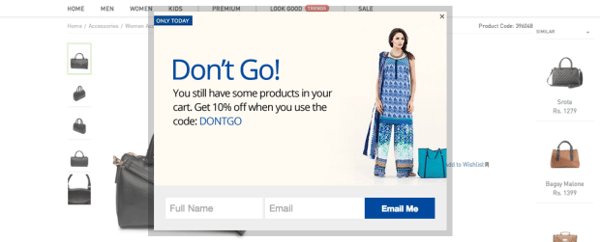 With full control over how, where, when, and why your popups appear, which pages they appear on, and what they contain, you can build a totally customized system to promote your sales and knock cart abandonment down a few notches.
You can start recovering sales and reducing cart abandonment for your own online store with 3dboost today. For more information, visit the 3dboost app.