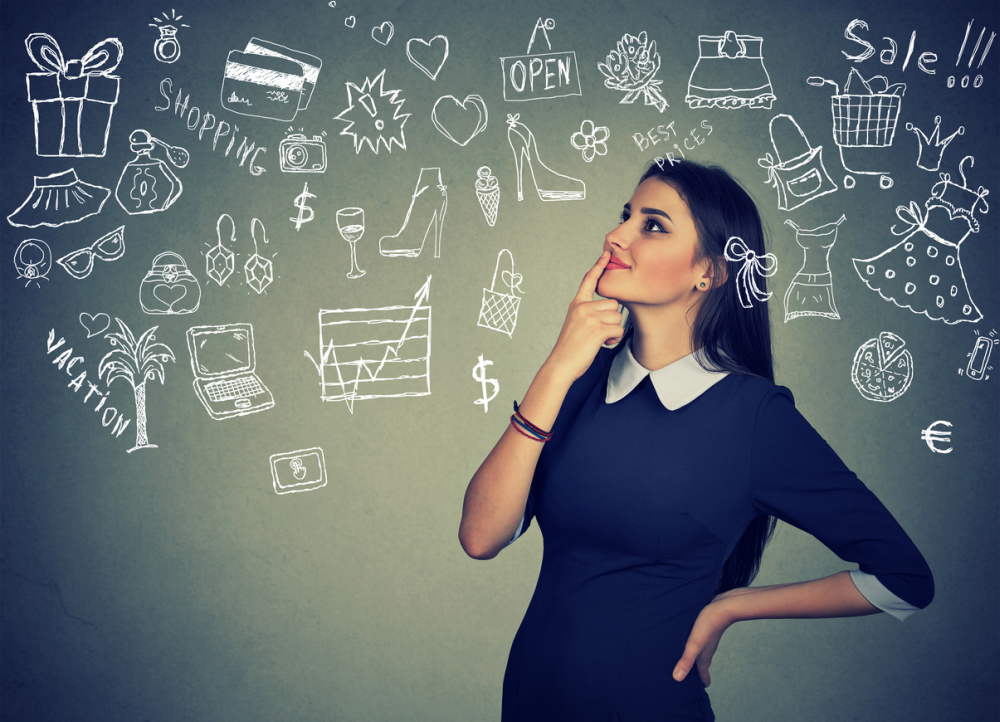 Did you know that eCommerce is one of the fastest growing industries in the world?
In 2017 alone, more than 1.66 billion people bought their goods online. In the same year, that equated to about $2.3 trillion worth of e-retail sales.
There are lots of ways for you to sell your products online. A good homepage will only take you so far in promoting yourself. If you really want to get help selling products, in addition to taking advantage of the built-in features in your ecommerce website builder, you'll need some eCommerce apps to take your business to the next level.
Read on if you want to learn more about the best eCommerce apps to improve your online store.
What Type of Apps Should You Get?
If you own an eCommerce business, you know there are lots of apps available to make business easier for you. Here are the 8 types of apps you should get. It serves as a guide on what specific apps you need to focus on.
1. Productivity and Organization Apps
The best way for your business to stay productive is to use a time tracker app. It can allow you to see which projects take the longest to do. You can check which projects need your attention more.
Many time tracker apps give reporting features. You can use these to give your clients' reports about their billable work hours. This also helps track your various teams' progress on their tasks and projects.
Get apps that use the cloud. This can help your employees keep their files and documents organized in one secure place. Saving them in the cloud means it's easier for them to share and access no matter what device they use.
2. Customer Support Help Desk Apps
These apps function as a collector of support tickets and questions from customers, allowing you to respond to your customer's inquiries in an efficient manner. It also keeps their concerns organized and recorded for future reference.
Having this information allows you to improve your products and services as you progress. It enables you to make informed decisions based on the actual customer suggestions. This way, you don't waste resources with improvements that don't benefit you.
The best help desk app is the live chat. It allows your customers to get support from your experts in real time. This expedites your customer service operations to make your business more efficient. And if you're looking to create your own support knowledgebase, a good aproach is to do it in wordpress using an app like Helpie WP.
3. Outsourcing and Virtual Assistants Apps
For small business owners, you might spread your staff too thin at some point. You might feel frustrated when you can't finish projects due to lack of skills. In these situations, it's most prudent for you to go for customer service outsourcing from other experts in the field.
There are online apps out there that let you hire virtual assistants as well as contractors and freelancers. These people can help you complete the tasks that your team has neither the time nor expertise to complete.
4. Social Media and Content Management Apps
In today's industry, social media plays a lot of role in promoting your business. Remember, Facebook alone has more than 2.2 billion users per month. If you're too busy, you might want to invest in apps that enable you to schedule posts and other activities.
These apps can give notifications when people engage with your posts. You can check your comments, likes, and other social media activities from one dashboard.
If you want your web content to have consistency across channels, content management apps (CMA) are the best solution. These give you the ability to make, edit, and store everything in one secure area.
These CMAs often come with templates for content like press releases. It helps get rid of the more tedious parts of creating and editing content.
5. Team Collaboration Apps
There are apps that can help with multi-tiered projects. It helps monitor its different phases in real time to help increase productivity and coordination within your team. It finds more use for teams that have different schedules or locations.
Apps like these help your teams keep their files together in one place. It gives them a means of communicating no matter what project. This means everyone involved in the project is working with the same amount of information.
6. Analytics and Website Data Apps
If you want to know your website visitors, you need to get an Analytics app. This enables you to know how these people discover your website and the time duration they spent there. It gives you an idea of the things they clicked on during their stay.
One of the best Analytics software out there is Google Analytics. It helps you understand your website's traffic from different sources like Google. It's important for your SEO efforts since Google holds around 90% of the total search engine market. Which is why its important to have a good app to help you manage your Google ads, like CleverCommerce.
With this, you know what keywords to target to increase page views and ranking in the search engines.
7. Email Marketing and Contact List Marketing Apps
You also need to use email marketing apps to send content to your intended audience on a regular basis. Many of these send messages automatically that can be personalized to make them look like humans wrote them.
Email marketing apps often come with templates. This can assist in building your list of possible contacts. You can also see how your emails are performing, allowing you to see the emails that get the most customer engagement and sales conversions.
8. Finance and Invoicing Apps
Apps that allow you to access your finances, invoices and other expenses in one place are essential. Using these enables your business to manage your financial situation in a more efficient manner. It increases your earning capabilities as a result.
This helps you get reminded of when to pay bills or send invoices. Financing apps can decrease your risk of getting into complicated situations. You don't want to get into trouble during tax season.
What are the Best Apps for Your Online Store?
When picking the best around, you need those that capture your potential customers' attention. They should see your good reviews and the great deals you can offer them. Here are some apps you can use to get started:
1. 3dFeedback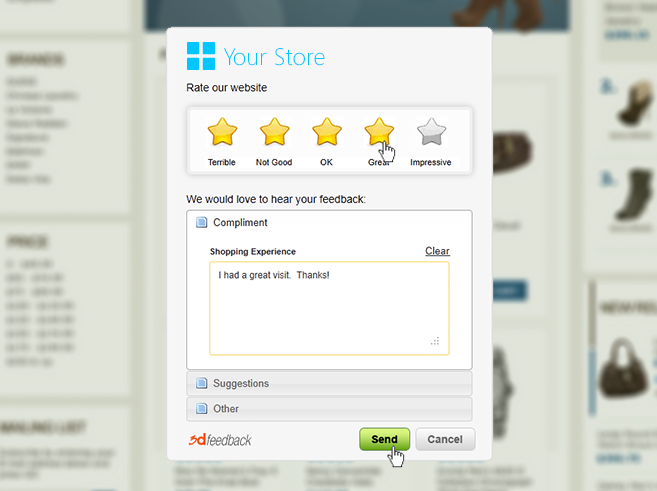 The best way to know whether an online shop is good, or not, is through reviews. It's important for businesses to grow using customer feedback. You get more benefits from it if you have a 0% chance of meeting your buyers face-to-face.
Use 3dFeedback as a means of engaging your visitors. It helps with your lead generation activities since it motivates customers to buy from you through their peers' reviews.
You have the power to customize your comment box designs. This lets you fit it into your brand's identity. Your business can then use the feedback to get more people to convert to your business.
2. Group Deals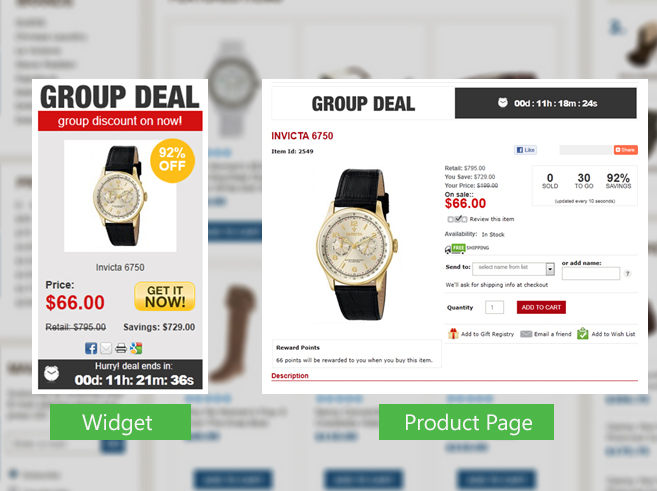 This app is perfect to sell old inventory you want to get rid of. It also helps in selling items in bulk more frequently. It functions similarly as Groupon and other deal sites.
What sets Group Deals apart is that the deals only apply when a certain number of people buy. You can push your old stock before you get new items, you can give it a 50% discount. The condition is that it only applies after 20 people sign up for it.
Some people will want this deal and thus tell their friends about it. It brings you more sales and lets you get rid of the old stock.
3. Daily Deals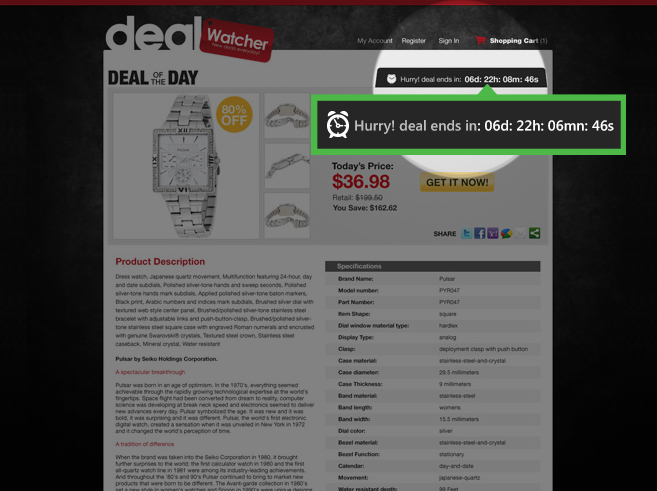 Like Group Deals, this app is great for creating a sense of urgency. It makes your shoppers buy more in a consistent fashion. You can use Daily Deals in ways that fit your brand since it has high customization capabilities.
You can use these 3dcart apps to feature your deals on the pre-defined pages of your eCommerce website. It gives you more reach and maximizes visibility. It becomes even more effective when you use time-sensitive deals.
There are a lot of eCommerce sites out there that make a Cyber Monday promotion. These sites get a lot of attention as a result. So, set that timer and give your buyers an offer they couldn't resist.
Get the Best eCommerce Apps Today!
The eCommerce industry is becoming more competitive as it expands. Most people nowadays would rather buy products from online storefronts. It's more convenient and less time-consuming compared to its brick-and-mortar counterparts.
If you're looking to improve your eCommerce website, consider these apps. You can use these to improve your operations while giving your customers a better service. You can never go wrong with these app no matter what type of business you have.
---