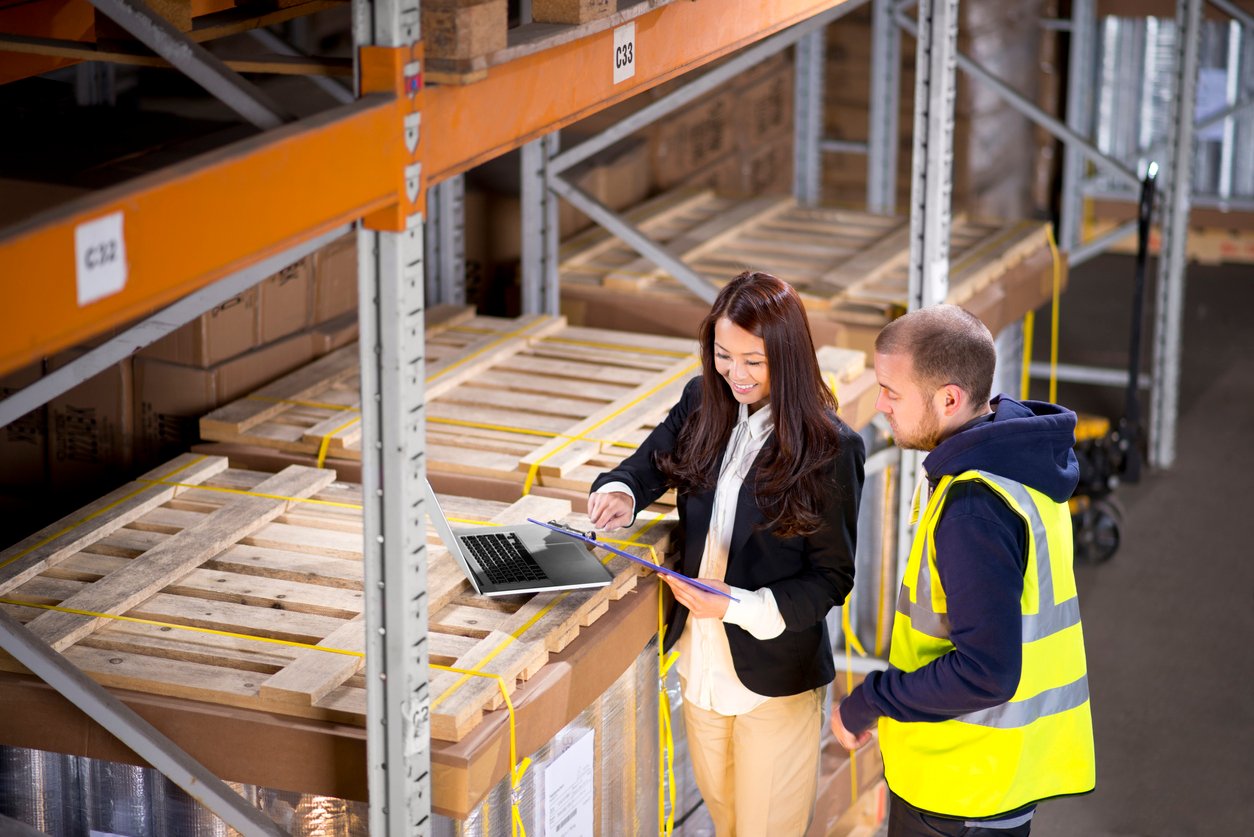 Whenever you think about starting an eCommerce business, warehousing, shipping, and fulfillment may come to mind.
Surely, creating sales is the interesting part. However, what happens after the order is made? Somehow your item needs delivering to customers' hands. One of the most popular ways to handle this part is to partner with an order fulfillment company. There are a number of fulfillment services that will store your products and pack and ship your orders.
The more advanced ones also provide all kinds of data regarding your merchandise while it's in transit, including shipment location and condition. Especially if you're working with multiple logistics and fulfillment partners, or if your product is extra sensitive to temperature or jostling, having this level of visibility into your supply chain logistics can make a big difference.
This article today will go you through a list of the top 13 eCommerce order fulfillment companies. Be sure to follow this post carefully and pick the most suitable provider for your online store.
What is eCommerce order fulfillment?
Ecommerce fulfillment is the process of storing goods, packing orders, and shipping products to buyers. Basically, it covers everything that happens behind the scenes from the time a buyer makes an order until they get it.
Order Fulfillment often begins with approving orders from shoppers. Next, it includes sorting your inventory, picking out the products, packing them, labeling them, and finally delivering them to the buyer. This process does not end until the order fulfillment company has successfully shipped the ordered products to the customer.
How do you select an order fulfillment company?
There are numerous factors to consider when choosing an order fulfillment company for your eCommerce store, including:
How many warehouses does the company own?
How large are they?
Where are they located?
Larger order fulfillment companies sometimes ask their clients to meet a minimum order threshold, so they may not be suitable for smaller stores.
Length of contract is another issue. You can prevent being locked into a long-term contract. A month-to-month plan will allow you to easily switch to a new solution if your circumstances change. However, long-term plans can still be flexible if they include minimal penalties for leaving the arrangement.
You also want to find out the order fulfillment company's policy for damaged products and delivery mistakes. Several companies include "shrinkage" or "breakage" in their contracts. This acts as an insurance deductible – you take charge of losses up to a specific amount, and then the order fulfillment company will begin paying for losses after that amount has been met.
Lastly, cross-reference the services that would be beneficial for your store against the services offered by the order fulfillment company. Would you want to add your logo or attach other branding elements to your packages? In addition, you may also be intrigued by "kitting", which covers combining items with different stock keeping units (SKUs) into one package with a single SKU. Not all order fulfillment companies offer these services.
The Top 13 Order Fulfillment Companies for Your Online Business
1. Fulfillment by Amazon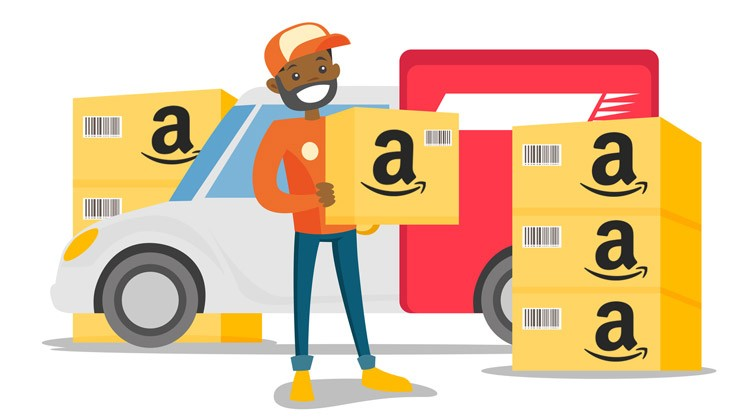 Fulfillment by Amazon (FBA) brings you access to Amazon's giant network of 170 fulfillment centers, which have more than 150 million square feet of warehouse space and 250,000 full-time employees.
If you use FBA, you can make your items Price-qualified. This means Amazon Prime members can order products with free two-day delivery. As you consider how additional costs such as shipping are the most regular culprits of abandoned carts, along with the fact that over 80% of American households join the Amazon Prime program, it's easy to recognize how FBA can skyrocket your sales dramatically.
Amazon requires the following fulfillment fees for standard-sized packages (including picking and packing your products, shipping and handling customer service returns):
Small (shortest side 0.75 inches or less, longest side 15 inches or less, median side 12 inches or less): $2.41 for 10 ounces or less and $2.48 for 10 to 16 ounces.
Large (shortest side 8 inches or less, longest side 18 inches or less, median side 14 inches or less): $3.19 for 10 ounces or less, $3.28 for 10 - 16 ounces, $4.76 for 1 to 2 pounds, $5.26 for more than 2 pounds with an extra charge of 38 cents per pound after the first three pounds.
Amazon charges an additional fee of 40 cents per product for clothing and 11 cents per product that contain lithium batteries.
As for inventory storage, there is a fee of 60 cents per cubic foot for standard packages from January to September and a fee of $2.40 per cubic foot from October to December.
Fulfillment by Amazon is supported by nearly every eCommerce platform, including Shift4Shop, making it a convenient choice for most merchants.
2. ShipBob

ShipBob was launched by eCommerce entrepreneurs for eCommerce businesses.
The company was established in 2013 after the founders began their online photo printing business and figured out they were not content with any of their shipping options. This led them to create ShipBob, a program that implements the eCommerce fulfillment process automatically.
The ShipBob fulfillment network involves warehouses situated in Chicago, Los Angeles, Philadelphia, and Dallas/Fort Worth areas. Most notably, ShipBob provides a 2-Day Express Shipping Program, which helps you meet expectations set by Amazon. Plus, ShipBob also brings plenty of benefits to your store:
Its proprietary software is free to every ShipBob client, and it integrates with popular eCommerce platforms. This dashboard makes it simple to track your orders, inventory, and shipments.
International shipping is supported in more than 200 countries.
B2B and wholesale services (freight quotes, pallet preparation, etc.) are supported.
You can utilize custom branding for your boxes.
ShipBob can perform kitting if necessary.
No minimum order volume is needed.
3. Huboo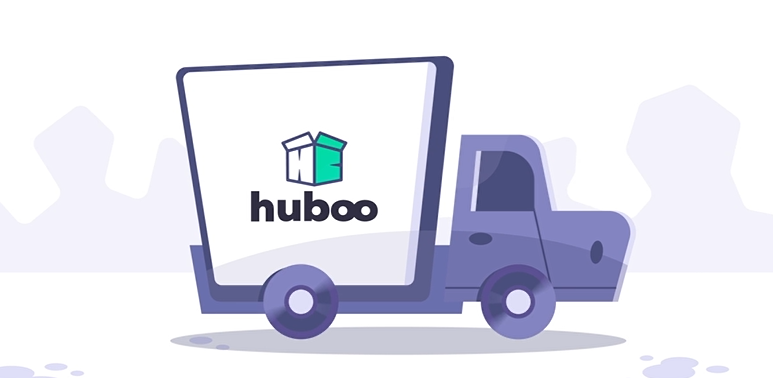 Huboo is a UK-based fulfillment service provider that partners with any sized businesses, whether that's a large established online retailer sending hundreds of orders per day or a brand-new business getting started with eCommerce.
Huboo takes care of storing, picking, packing, and dispatching your packages automatically when orders arrive, so buyers can receive their orders in a short time and in good condition. The company boasts about grasping what its sellers want. Its team will do the same, abiding by how want your product to be packed and delivered in line with your brand and shipping instructions.
Moreover, Huboo software integrates with many eCommerce platforms, so it doesn't matter where you sell. This creates a chance for you to focus on doing what you do best: developing your business.
4. Rakuten Super Logistics

Rakuten Super Logistics was born in 2001. Its extensive experience in this industry enables the company to offer its high-quality services. Rakuten Super Logistics ensures 100% order accuracy and 100% order turnaround by the next business day. Plus, the company can offer two-day ground shipping to 98% of the US with its infrastructure.
Bear in mind that Rakuten Super Logistics does require an order volume minimum of 250 orders a month, so this might not be a good choice for smaller stores.
With their Enterprise plan, the company can manage up to 10,000 orders on a monthly basis.
5. eFulfillment Service

eFulfillment Service is among the top choices for online businesses just starting out. The company requires no order minimums or long-term contracts with competitive pricing for fulfillment and storage.
Remarkably, eFulfillment Service offers cross-docking, which means orders are collected at the warehouse and then instantly shipped out without being stored. This is a beneficial service for crowdfunded ventures that need to have a newly developed item delivered to their backers as quickly as possible.
Many eCommerce platforms, including Shift4Shop, support integration with eFulfillment Service as well.
6. Red Stag Fulfillment

Red Stag Fulfillment proves to be a reliable service. If the company doesn't unload your shipment within 48 hours, it will pay you $50. If an order isn't delivered based on your service level, you won't need to pay for that shipment, and you'll get $50.
Moreover, if the company delivered the wrong product or the wrong number of products, it will fix the mistake, not charge you for the shipment and pay you $50. Plus, Red Stag Fulfillment ensures no shrinkage and takes charge of any damage in its warehouse.
This is a perfect option for smaller stores as there are no order minimums and long-term contracts. Additionally, popular eCommerce platforms like Shift4Shop directly integrate with their software.
7. FreightPros

FreightPros stays among the list of the most popular freight broker companies, which is best suited for small businesses. FreightPros brings you access to attentive services and a large variety of tools that enable you to directly handle your shipment, rail carriers, and so on.
This third-party logistics company carefully monitors the whole shipment process, from pickup to the final delivery. This lets them to instantly catch and resolve delivery problems, saving a great deal of time and money.
Moreover, the company adds freight carriers based on users' needs and gives them exact recommendations, keeping affordable options in mind for their shipment. It also leverages terrific online tools to complete the entire process, including booking, quoting, and tracking the products.
FreightPros is ideal for small enterprises as it not only handles large shipments, but it also processes as low as one shipment with proper management. The small shipping level is the key feature that makes the company stand out from the crowd.
8. WhiteBox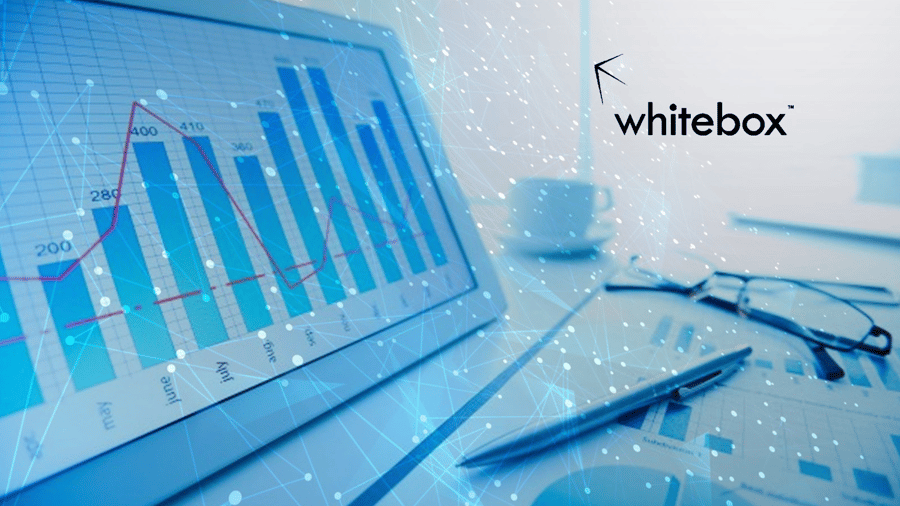 WhiteBox is an eCommerce company that covers all fulfillment solutions, storage fees, and shipping services under one platform. Suppose you want to grow your business and make it reach a more global level. In that case, WhiteBox is the right choice for your online store, especially for small and medium-sized enterprises, thanks to the elimination of unnecessary costs.
However, the company requires an initial onboarding fee of $3,000. The fulfillment cost is 10% of the total sales.
WhiteBox provides an excellent customer experience by handling all the tasks effectively. This leads to reducing your in-house work and freeing up your time. Now you can invest more time into other important tasks for your business.
9. RedHawk Global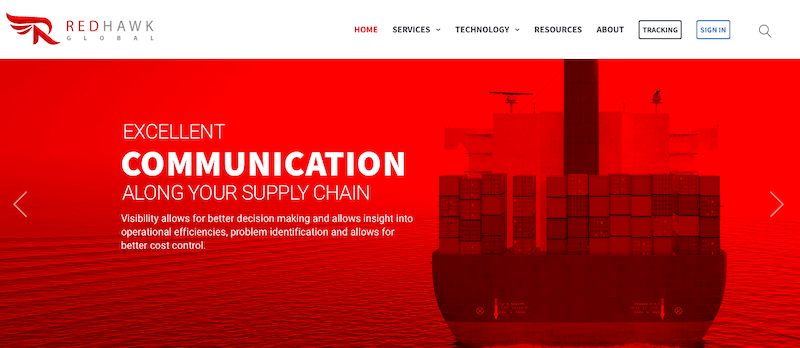 RedHawk Global offers freight, warehousing, shipping, and distribution of products of different small businesses throughout the US, Canada, and Mexico.
The company comes with a wide range of services, including less than load, cross-border import/ export, intermodal rail containers, flatbed, and so on. Besides, it brings impressive third-party logistics services such as freight storage, sort-store-repack, and distribution.
RedHawk Global enables small shippers to monitor shipments, rate shop, book, and oversee freight movements with its eFreightLine portal. Additionally, enthusiastic account representatives handle scheduled tasks and daily bookings.
Furthermore, its staff and expert professionals also facilitate customers to catch various discounts and cost-saving chances. They help customers reduce their freight class by guiding them to specify accurate National Motor Freight Classification tariff (NMFC) numbers.
10. FedEx Fulfillment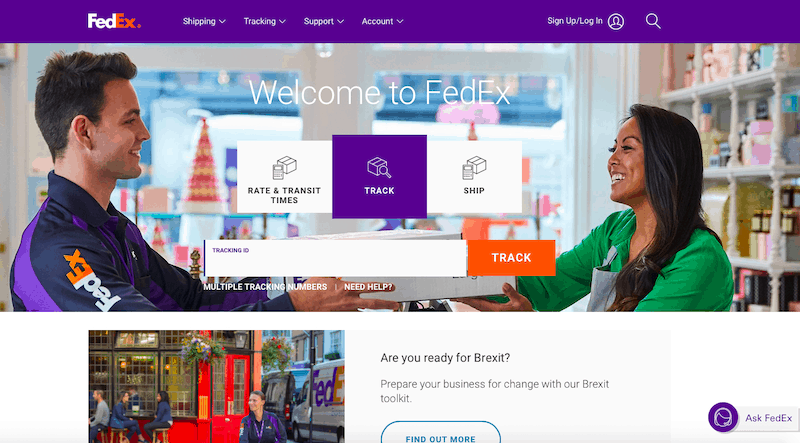 FedEx Fulfillment provides a superior eCommerce solution that involves reverse logistics, packaging, warehousing, storage, and order fulfillment.
FedEx Fulfillment is suitable for fast-developing small enterprises, thanks to its visibility and transparent policies related to goods, inventory, and tracking process. More importantly, the company also assigns an attentive professional to help small business owners grasp and complete the whole process seamlessly.
In addition, FedEx Fulfillment provides integrations with all popular eCommerce platforms, such as Shift4Shop and Shopify. Plus, it gives users flexibility in customizing packing and value-added services that empower small businesses to satisfy customer expectations.
11. Ships-a-Lot

Ships-a-Lot is another eCommerce fulfillment company that mainly concentrates on partners with high-volume transactions. Most Ships-a-Lot clients are major retailers who also have online stores. All these retailers mostly sell small, lightweight, and simple-to-transport products.
The company penalizes itself if it cannot satisfy the delivery expectations of the customers. It offers a guarantee that your goods will be delivered within 24 hours from the warehouse. In case the company fails to do so, it will compensate $20 for every delayed delivery.
This third-party logistics company works with small operators instead of sticking with huge warehouses. The company monitors all products and their adequate safety and packaging via cameras. Besides, shipments are also tracked with carriers' reports after they leave the warehouse.
12. GEODIS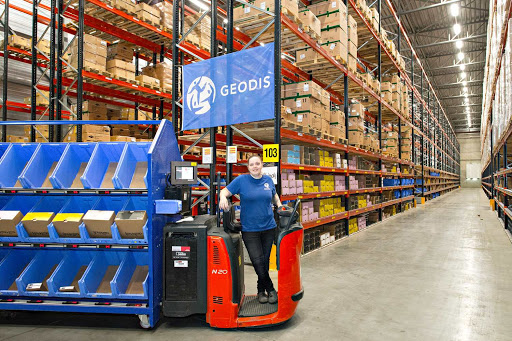 GEODIS has a global presence and provides transport and logistics via supply chain optimization, distribution, freight forwarding, road transport, and so on. The company expands to every continent with a network that has about 120 countries. GEO is based in France and considered the top dog in its field in Europe.
This fulfillment company provides end-to-end solutions to satisfy your requirements through a number of systems, including contract logistics. It provides warehousing and distribution center management to support businesses to deliver goods to customers across the world. A streamlined flow process will help you decrease inventory costs, grow and enhance new stock rotations, and ensure a seamless and effective supply chain.
Remarkably, GEODIS offers 24-hour, 48-hour, and last-mile deliveries, which enables you to tailor your shipments to your customers.
13. Hollingsworth

Hollingsworth is a logistics and fulfillment services company based in Dearborn, Michigan. The company owns 900,000 square feet of warehouse space with 49 shipping and receiving docks. It also provides a railside dock loading facility that works 24/7.
The company applies a new warehouse management technology that lets you advance your deliveries and supply chain. It comes with flexible warehousing that involves order fulfillment, distribution, packaging, accumulation, and more.
Moreover, Hollingsworth leverages SAP technologies that help simplify your operations while lowering overhead costs. This fulfillment service provider also boasts about providing exceptional customer service, making sure your customers have a good experience.
It's Up to You
There's no need for you to hire staff or construct your in-house capabilities for every task that must be implemented by your online store. That's often not going to be the right option in the long run.
There are numerous third-party companies out there that can save you money and achieve amazing results.