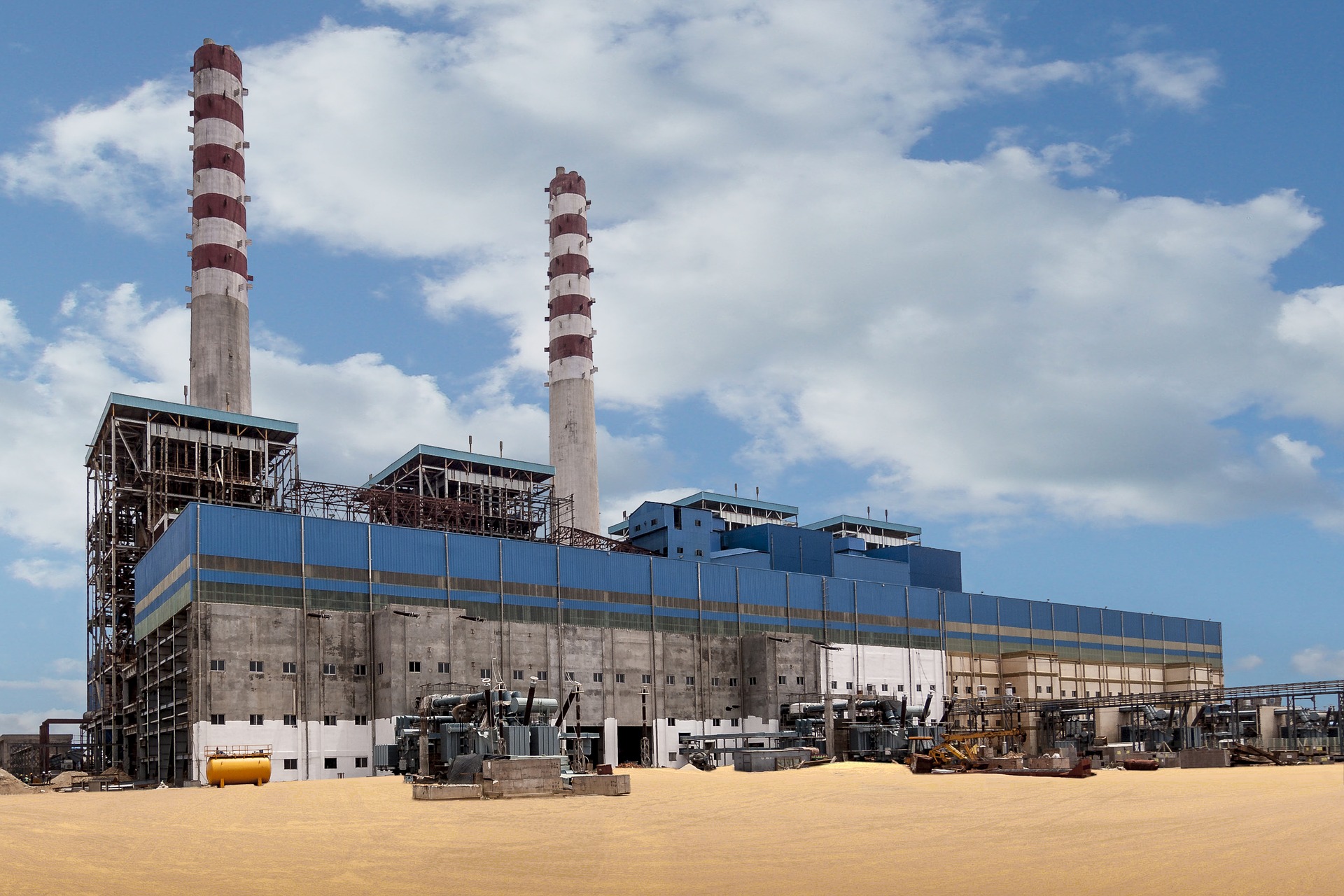 Does packing boxes and printing shipping labels feel like it's getting in the way of running your business?
It happens to nearly every company as they scale, facing a challenge of trying to hire more staff to handle a warehouse or potentially turning those operations over to a partner that focuses specifically on fulfillment operations.
It's a critical juncture and one that can make a major difference for today's costs and tomorrow's growth. There are challenges to deciding to keep fulfillment in-house or to select one of the many partners available. Today, we'll define those fulfillment processes and look at the options available to you to outsource and potentially save.
What Exactly Is Fulfillment?
Order fulfillment is the entire process of managing your inventory and shipping purchases to customers. It can look very different depending on the size and scope of your operations.
Walmart is approaching 5,000 stores and runs a massive amount of warehouses and distribution centers that ship goods to stores and your home, plus its own trucks to do much of that moving. Your business might be run from a garage where you do everything and put a few boxes in the mail each week. Fulfillment covers both and everything in between the two.
As for specific functions included in fulfillment, here are the highlights:
Counting and Ordering Inventory — this includes not only the products you sell but the boxes, filler materials, tape, labels, and equipment needed to ship orders to customers.
Receiving — getting goods from manufacturers or suppliers and then storing them on shelves in your warehouse(s)
Picking — getting orders to staff who go to shelves and pick the products
Packing — checking orders and putting orders into boxes
Shipping
Processing Returns
Cleanup and Recounting Inventory
When businesses offer specialty products, have customers with bigger demands, or grow their operations to reach customers across borders, each process becomes more complex and new steps are added. It's why some people begin thinking about outsourcing.
What Does a 3PL Do?
When companies start facing a fulfillment operation that's too large to handle, they look for outside support. That usually comes in the flavor of a 3PL, or third-party logistics provider.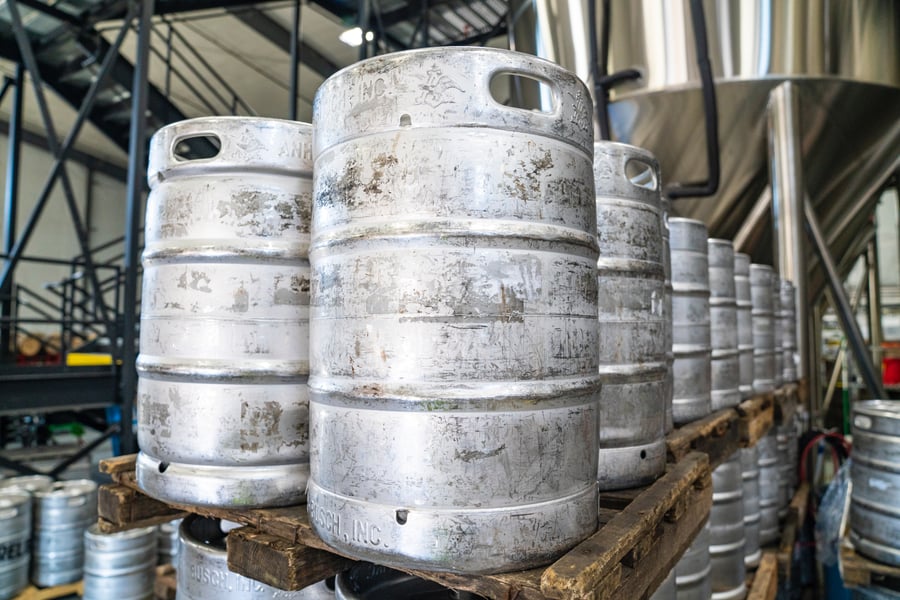 3PLs help businesses manage inventory and get orders to customers by doing all of the fulfillment activities of customers. A 3PL partner will manage its own warehouse and distribution center with your inventory inside of it. From receiving your inventory directly to even handling returns, they operate as a warehouse for you.
A core advantage of working with a 3PL is that they've got the size and benefits of scale before most businesses do. They'll be running warehouse software to automatically get you the best carrier for your orders, can fit bulk orders so you can save on purchases, know best-practices to keep goods safe, and may be able to secure shipping discounts based on their total volume and other elements.
In many cases, a 3PL has the ability to automate order fulfillment in ways that reduce the chance for human error and improve their ability to deliver on promises like a two-day shipping guarantee.
Sometimes 3PLs have multiple locations where you'll ship products because it can make it easier to meet customer demands for coast-to-coast two-day shipping.
Types of Fulfillment Outsourcing
What you'll want to do first is to review your business needs. Look at the type and volume of products you send and if they have any unique requirements. Think about where you get your products from and how easy it is to get those products to your customer — from order size and distance traveled to if you need workers to breakdown items into smaller units before sending.
Once you're thinking about your people, product, and customer needs, you can find a fulfillment outsourcing option that best fits your needs.
Self-Fulfillment
When you're handling the movement of goods to a warehouse or location you control, and then shipping things to customers, you're performing self-fulfillment. Typically, this all occurs at the same location and will be handled by a small team.
The reason we're including it in this list is that you might end up doing some fulfillment of your own, even when you outsource. It's good to know the process and understand what your 3PL does so that you can be ready. It is potentially a big part of the next fulfillment type we'll discuss.
FBA
Fulfillment By Amazon (FBA) is a shipping solution where you hand over your products to Amazon so that its fulfillment centers can pick, pack, and ship orders to customers. What's perhaps most beneficial is that this works with its Amazon Prime free Two-Day Shipping and other options, plus Amazon does much of the customer service work for you for the shipment.
So, if things are wrong, damaged, or missing, Amazon handles the issues and gets the replacement to customers. It can be a big load off of any business that primarily sells on Amazon. The service has expanded to fill orders from other sales channels, so FBA can handle website orders too.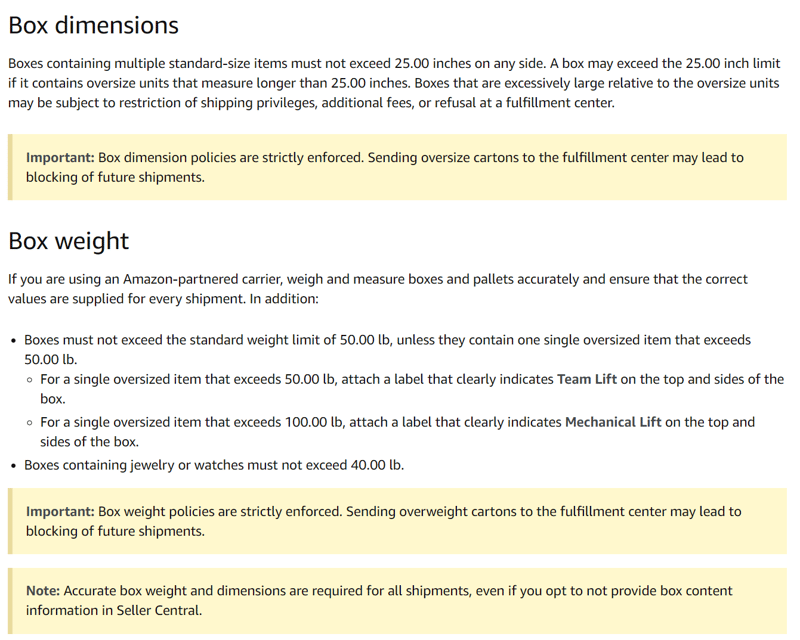 Pictured: Details on the FBA Service
You'll pay Amazon directly for the management of goods, storage, shipping, and other fees. It's always good to review their most-recent listed costs because the size and weight of packages and goods will impact a wide range of fees.
The company has detailed labeling requirements, material and box selection restrictions, and even limitations on how you get goods to an Amazon warehouse.
Those requirements often mean that companies need shipping and fulfillment professionals of their own to get goods to Amazon and have them be usable. In other instances, ecommerce stores may outsource this bulk fulfillment with a 3PL that specializes in getting goods ready for FBA.
Dropshipping
You may have heard about businesses that sell using a dropship model and the specific fulfillment companies that help. As a quick overview, dropshipping is an ecommerce fulfillment model wherein a company creates a list of products to sell that it doesn't own or manufacturer. The ecommerce website serves as a storefront for products that are shipped directly from the supplier.
Sometimes, an online store will work with dropshipping manufacturers who send goods to customers whenever an order is placed. Other times, their supplier will be a warehouse or distribution center.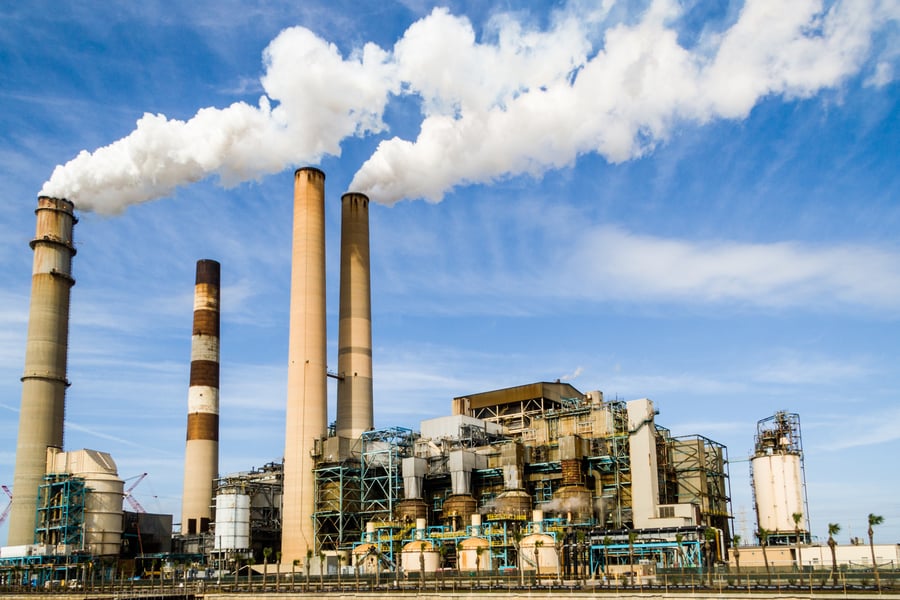 In this business, the store owner never touches the goods and orders are filled by suppliers without any intervention beyond passing order data between store and supplier. Your job, as the storefront, is to make sales and it is up to the supplier to move goods.
Generally, this means that dropship businesses compete on margins and smart product combinations or selections. Your suppliers will offer their products for others to sell too, so keep as much of the fulfillment and service on their side of the equation as possible.
Standard 3PL Fulfillment
For traditional fulfillment outsourcing, you'll rely on a 3PL or other logistics partner. You send them your inventory after you purchase it — this can go from your location or directly from manufacturers and suppliers. From there, you'll run your business normally and then send over order information to the 3PL as soon as it arrives.
The 3PL will then package your entire order and send it off to customers based on your preferences. You set timing, packaging instructions, and other requirements. You can even include things like tape or stickers with your logo, though you need to work out deals with how these items are procured.
What sets this apart from dropshipping is that you own the inventory while it is in the hands of the 3PL. You've purchased goods from a manufacturer and supplier and are then filling orders from your inventory. The 3PL will offer services like inventory counting and suggest resupply levels, but it is up to you to own enough inventory to meet customer demands.
It's one of the more common forms of outsourcing, especially for ecommerce companies and small businesses, because you don't need to hire warehouse professionals. You can also take advantage of lower carrier rates that are provided to 3PLs sending out high volumes of orders (across all their clients, not just you).
Wholesale Fulfillment
Wholesale fulfillment occurs when you use a 3PL or other logistics partner to send out large orders to customers. It's a subset of 3PL fulfillment because it generally requires a special partner who has the capacity, equipment, and knowledge to ship especially large orders.
Usually, wholesale fulfillment providers are capable of working with large numbers of SKUs, high-volume shipping needs, and goods that must be shipped in large containers or on pallets in addition to having extensive inventory space.
If you are selling wholesale, it's worth looking for a 3PL that specializes in your type of business because their expertise can help you save on labor and technology costs while also reducing the risk of damage or product harm that comes with a company not familiar with bulk needs, the equipment you require, and the volumes you produce.
Heavy, Large, and Product-Focused Fulfillment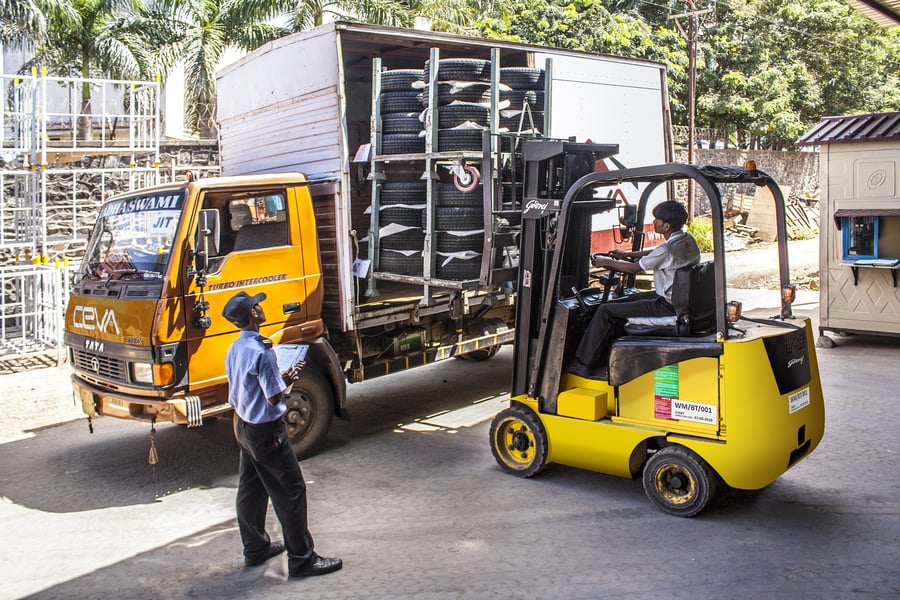 Another important specialization to consider is when your products don't fit in standard boxes or have special shipping requirements. We commonly see this in large products that require big boxes, heavy products that need reinforced packaging, or goods that need to be kept at a specific temperature or moisture level.
There are unique considerations for large and specialty products that can make shipping dangerous for your goods or your budget. For example, most carriers calculate your cost both on the weight and dimensions of the packages you ship. This could mean that a large but light item — think a bike frame or 10,000 feathers — may be more expensive to ship than a bowling ball in a smaller box. However, there's potential to cut shipping costs for these bulky items if they can be sent in two separate boxes.
If you ship goods that need to be refrigerated at every point, a specialty warehouse and 3PL should have the facilities to keep your products safe, as well as the training to ensure that the oldest items on-hand are used to fill orders first (while also verifying that nothing is spoiled or expired before sending it out).
Having someone who understands the intricacies of your products can protect your bottom-line and business operations by limiting costs, avoiding damage to goods, and keeping customers happy by delivering a high-quality experience.
Cross-Border Fulfillment
The last area of consideration is cross-border fulfillment, wherein you're shipping goods to another country from your location. Business size and products can make this easy or significantly challenging depending on local laws and customs.
We always recommend that you speak with 3PLs and others who provide this type of service, whether you intend to work with one or not. They can point you in the right direction for understanding rules and regulatory restrictions that will help you better grasp potential liabilities and risks. They'll also help you learn special requirements for your items, such as requiring a 30% or less charge for lithium-ion batteries being shipped by air.
International rules complicate commerce. Having a 3PL who specializes in your products and the regions where you'll sell can protect your business and may be more affordable than hiring full-time experts.
Always Start with Data
It can be difficult for a business owner to determine if they should outsource and who to choose. Your best starting point is sitting in your business already: business data.
Your order volume, average price, how heavy your packages are, where customers live, and your current staff requirements are all a smart place to start. Learn about your business and look at how it has grown over the past six months or year. Then, consider how you're projected to grow in the next year.
What do you need to be able to support that growth? Are you willing to cut costs if you give up some control over the fulfillment process?
It's never a quick or easy decision. So, start by talking with your team and then potential vendors. See what they recommend, and even who they recommend based on your size. Data and discussions are your two best tools to creating a thriving fulfillment operation within your business.