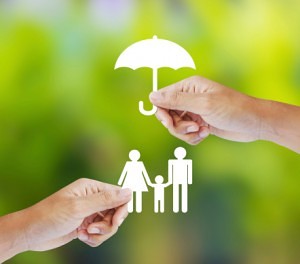 Online merchants are constantly on the lookout for different ways to keep customers hooked and happy. With the mounting competition all around you, it's a total no-no to stay static without innovating and offering something new, something fun, and something incredible every now and then.
What's one common cause for complaint and dissatisfaction among customers?
Unreliability. It's definitely a big problem, one of the regular reasons that customers call up customer support. The product's not working as it should. A part of it got easily broken. It bogged down so fast. All these point to unreliability, putting a stain on your reputation and a strain in your relationship with consumers.
So what's a good solution to address this concern?
Here's our answer: Increase reliability by providing protection. What's even better is to offer extended insurance that will ensure them of longer-lasting functionality.
This is why 3dcart offers its merchants a free app just to have this kind of product warranty program. Take a look at these wonderful benefits of having such a program.
Display of Care and Dedication
When you offer add-ons to products in order to lengthen their quality and overall life span, it's like reaching out to your customers and showing care and affection. It's a great way to express your dedication in providing them the best and allowing them to enjoy your products longer. In this light, you'll get to develop a better relationship with them too while you also benefit from amplified trust and appreciation.
Increased Customer Satisfaction
When you satisfy your customers, you make them feel valued. It's got that psychological effect on them, making the shopping experience unforgettable and encouraging them to return to your store. In presenting them with a product warranty program that includes a variety of extended protection plans to cover for damages and malfunctions, you're definitely boosting their feeling of gratification. It's a thumbs up sign for you!
Improved Customer Loyalty
Customer loyalty comes hand in hand with customer satisfaction. You can't help but develop a devoted and steadfast clientele when you keep fulfilling their needs and making them feel cared for. With full service protection, you're bound to keep growing your list of loyal consumers.
Enhanced Revenues
It's but natural to also enjoy enhanced revenues along the way, when your customers are content with your products and services and you're gaining more loyal buyers too. As a bonus, you can even get an average of 30% commission for every warranty availed that's paid upfront. Thus, it's just the icing on the cake, the cake being all the other amazing benefits that come with an extended warranty program.
3dcart's merchants have the privilege to install the free ASSURINTYGlobal app for their product warranty program. The extended protection plans propose a tangible guarantee of protection and peace of mind, two advantages that many consumers absolutely love. This program is applicable for electronics and appliances, jewelry, watches, eyewear, furniture and more.