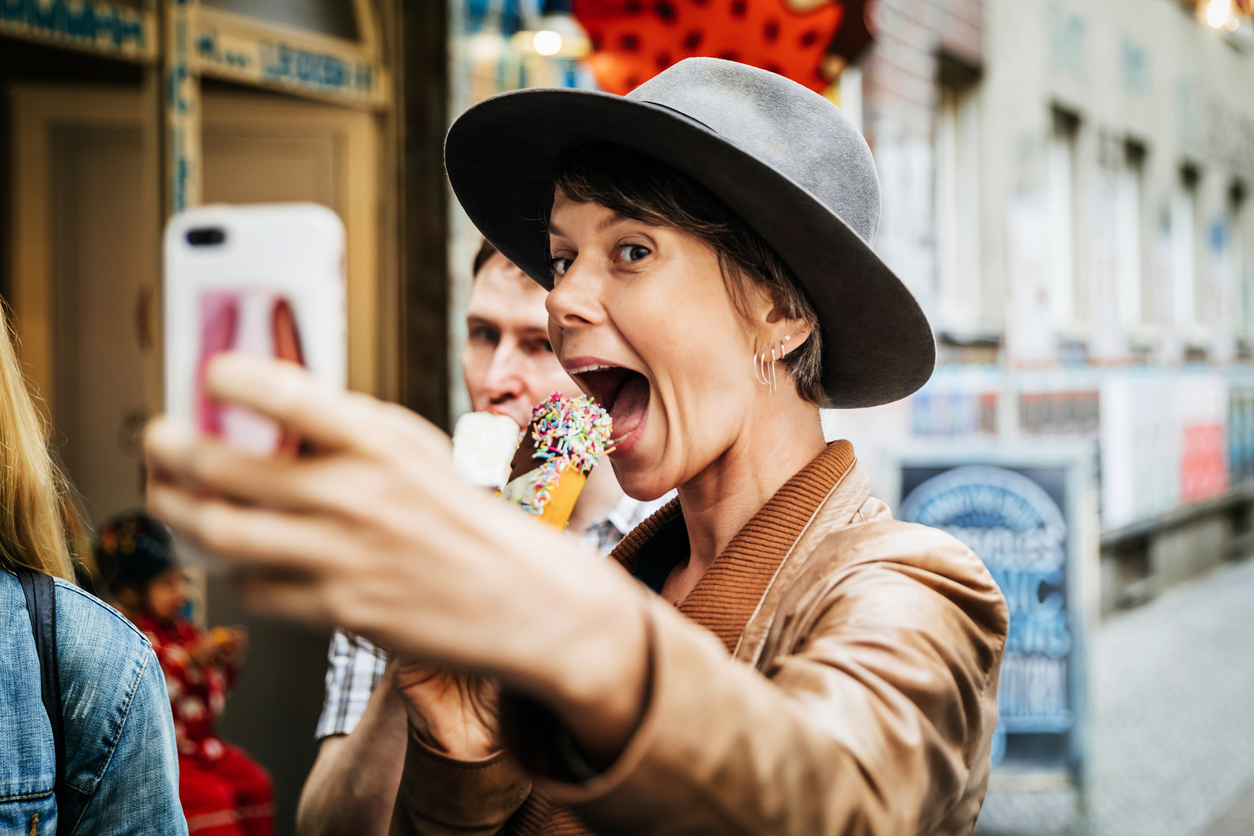 Referral marketing is huge. No question about it.
The trick is to turn the happiest buyers into convincing cheerleaders of your business. And if a research report by the University of Pennsylvania's Wharton School is anything to go by, the resultant referrals are not only easier to convert, but they'll also proceed to spend more than regular customers leads.
In the end, referred customers outshine their non-referred counterparts by 16% when it comes to the average lifetime value. Plus, the former group is 18% more likely to stay around for long, and possibly turn into loyal customers.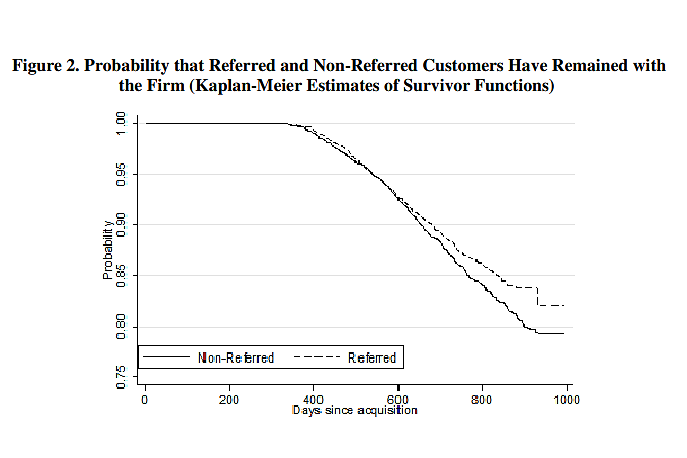 Source: Referral Programs and Customer Value
But, here's the kicker. While it might seem like the simplest form of promotion, referral marketing can be a hard nut to crack for most businesses.
First, there's the problem of convincing customers to join your referral programs. Today's digital consumers are not that patient. No one would be willing to commit their time and resources for the sake of every single brand they randomly come across.
And then, of course, there's the issue of increased competition. Referral marketing is not a secret anymore. Many businesses, by now, have had a taste of what referrals can possibly achieve.
The result has been exceedingly aggressive tactics from all corners of the web, as businesses compete for attention. You either get tough and approach your referral marketing with some finesse, or you'll be outsmarted.
Now, to help you with that, here's a three-step system to pushing your referral marketing to the next level: when, how and what do customers share?
When Do Your Customers Share?
Since there's no standard timing for running referral programs, you might be tempted to seek referrals from your leads at any time, or probably as soon as they show even the slightest interest in your products.
Fair enough. Unfortunately, this would just be a total waste of time. Sending those share requests way too early would make a bad impression for your business. But, if you happen to hold back for far too long, you essentially increase the chances of being rejected. Besides, bombarding your customers randomly over and over again could, in the end, be detrimental to your brand's reputation.
So, what's the best time to seek referral shares?
Timing Is Everything
Well, to establish that, you need to first understand the demographics of customers who actively engage in referral marketing.
The truth is that it's not always about the type of incentives they are offered. Instead, their willingness to share is largely dependent on what they genuinely feel about your brand.
Only happy customers proceed to make referrals. That means one must be completely pleased with your product or service to repeatedly promote it within their social circles.
That should eliminate random leads, leaving you with just the real customers to focus on. And, since it's been established that 26% of buyers are likely to proceed and share an item on social media after purchase, you should wait for successful conversions before seeking referrals.
A referral program might, for instance, ask a happy customer something like "Who else might like this? Share a discount with someone."
Sounds convincing enough?
When to Use Post-Purchase Popup Widgets
While there are several messaging channels you could use for referrals, a post-purchase popup widget is exceptionally effective.
Don't get me wrong though; not just any random popup would fit in. A recent study on various popup styles proved that about half of the consumers find them repulsive and annoying. The resultant average conversion rate for all popups, according to a separate study, is 3.09%.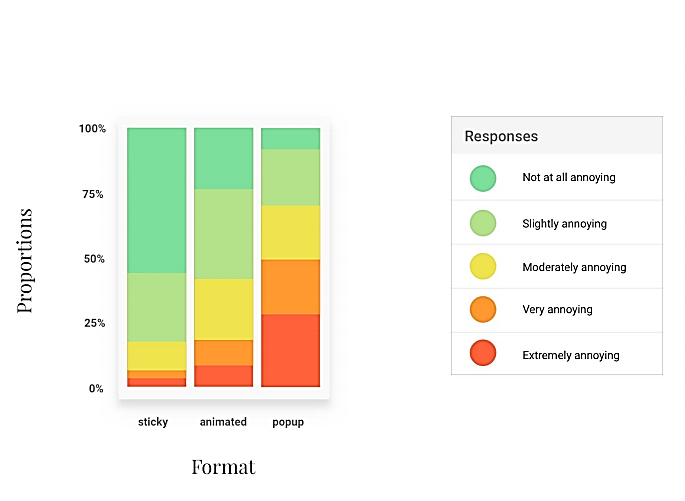 Source: Ad Experience Research Group
That's a fairly poor conversion rate. However, the second study established that, when used in the right context, those conversion rates can reach above 40%. So, your best chances lie with a referral platform that allows you to target your customers with contextual post-purchase popups.
When to Use Email
Another channel you could possibly use to get those shares going is email. While the average open rate for typical marketing emails in the retail industry is about 12.74% (with a corresponding CTR of 7.10%), confirmation emails are in a league of their own. As a matter of fact, 64% of customers acknowledge that confirmation emails are the most valuable messages in their mailboxes.
That gives you a golden moment for pushing satisfied customers to refer your products or services. And, for the best possible results, you should target them with personalized incentives alongside questions like:
Do you know anyone who needs what we have?
Do you have a friend who'd also love to try out our product/service?
Can you think of a special person you'd like to have a feel of our product/service?
Then, get this: you could cleverly convince your customers to share immediately by creating a sense of urgency. Placing an expiration date or time on your referral rewards, for example, might push them to proceed with haste as they try to beat the clock. Adding a landing page optimized for your referral program with a clear call to action would reduce friction and prompt your customers to go ahead and share their referral link.
How Do Your Customers Share?
When you get the timing right, the next step is all about the sharing mechanism. How you structure it substantially determines if interested customers will go through with the program or not.
Keep It Simple
That said, referral programs should be extremely simple and straightforward. In other words, the customer should receive X for sharing products and referring someone. Then the referred party, on the other hand, gets Y benefits on their first purchase.
The point here is to help your customers understand everything right off the bat. Forcing them to go through multiple hoops would only complicate the whole process and possibly make your referral program feel less professional.
The sharing process itself should be conveniently simple, with the fewest possible number of steps. A single click should be good enough. Otherwise, you risk losing prospective marketers or perhaps coming off as a scam.
Use Catchy Headlines
Now, one of the best tricks here is to use catchy headlines when you introduce customers to your referral programs. Keep them short but bold enough to grab their attention and draw them in, without compromising the message you're trying to communicate.
Basically, well-customized catchy headlines should:
Make your customers feel valued and invited.
Provide brief, but clear details about the possible rewards.
Therefore, a headline like "Share With a Friend and Get $15" or "Give $30, Get $30" should work fine for most businesses.
Then when it comes to the sharing methods, you might want to begin with something as straightforward as word of mouth.
Sharing Via Word of Mouth
Now, make no mistake about it. Although it's the most traditional referral method, word of mouth is exceptionally powerful in promoting businesses and generating solid warm leads who subsequently require very little effort to convert.
Nielsen, a global market research firm, has confirmed this a couple of times already through numerous studies featuring different types of markets.
In one specific survey, 92% of buyers responded that they completely trust their friends' word-of-mouth referrals. Online reviews came in a distant second with 70%, while editorials seemingly managed to convince only 58% of consumers.
Then, after sampling customers across five continental markets, Nielsen further established that 83% of them are likely to go ahead and take action based on the trusted word-of-mouth recommendations.
It doesn't end there though. McKinsey, another renowned firm, found out that about 20-50% of all buying decisions are principally driven by word of mouth. The conclusion was that it plays a substantial part in the entire customer journey from awareness to consideration and, finally, purchases.
Sharing Via Social Media and Email
In addition to word of mouth, consider having sharing buttons for different social media platforms, as well as email.
Social media has grown to become the most expansive networking channel across the globe, with Instagram being one of the fastest-growing platforms. So, of course, it's only natural that people are heavily influenced by what they see and read on the social platforms.
That said, there's no better way to sum it up than looking at the numbers from a recent HubSpot infographic. 71% of consumers admitted that they are more likely to go ahead and buy an item based on social media referrals.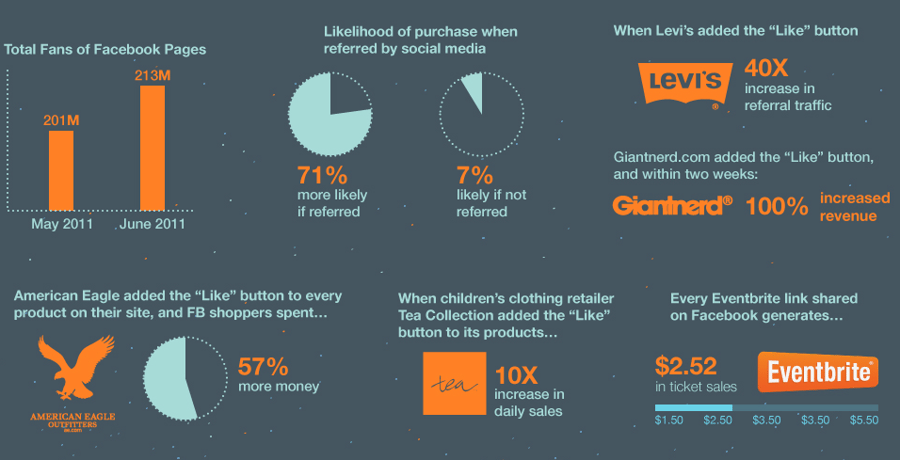 Source: HubSpot
What Do Your Customers Share?
You've timed your customers perfectly and then provided them with a simplified system of sharing, along with several channel options. So far, so good.
And now, time for the final question – what exactly should they share with their friends?
Recommendation Messages
Well, you could leave your product fields open and let your customers type their own messages. But, remember the principle of keeping everything as simple as possible?
To minimize the number of steps, a simple referral program should come with prefilled messages and solid product descriptions. Don't restrict it though; you might want to accommodate edits for the customers who'd prefer personalizing their messages further before sharing.
The Principles of Sharing
That said, there are specific rules to making something shareable via word-of-mouth, social media, email, and other channels. Jonah Berger, a marketing professor, even outlines them as six fundamental principles in his bestseller Contagious.
People are generally inclined to share:
Stories – Instead of information, people prefer to share stories.
Practical Value – People usually share what they think will provide value to others.
Emotion – Individuals share things that they feel connected to and care about.
Triggers – In some instances, your customers may be triggered to share what's at the top of their minds.
Social Currency – People typically share things that makes them look good.
With this in mind, you could consider allowing your customers to share gift cards, custom gifts, coupon codes, discount codes, etc. Pair these with attractive custom incentives and the rest should be easy.
Please note, however, that the best possible results are obtained by referral programs that are backed by exceptional products or services. If your customers are not excited by what you sell, they won't be recommending it to their peers.
Wrapping Up: Referral Marketing in Action
Now, one business that seemingly takes this very seriously is Hawkers, which currently distributes sunglasses to its customers across the globe.
Its network hasn't always been that extensive. The company began its journey in Spain with just one brand of sunglasses called Knockaround.
Well, the good thing about Knockaround sunglasses is their outstanding funky design, which has proven to be quite popular with teenagers and young adults. Hawkers' founders knew they could capitalize on that to drive viral referral campaigns.
So, they started by offering free sunglasses to friends who had lots of followers on Facebook. Then, in return, the friends would feature the glasses in their social media posts. A win-win situation for both parties.
With time, the glasses began growing popular in Spain, and the company decided to take things to the next level. So, they went ahead and set up an all-inclusive referral program. The goal was to promote Hawker's products through social media photos and personalized discount codes.
This attracted both influencers and regular social media users who enjoyed the social currency that came with posting cool selfies of themselves rocking the sunglasses. Then, to top it off, they received commissions from the company after referring their peers who also got discounts while buying.
Well, as they say, the rest is history. Word of mouth combined with social sharing saw Hawkers rise to become a multi-million-dollar company in just a few years. At one-point, social media alone accounted for 90% of its revenue. Today, Hawkers is making more than $70 million annually from sunglasses alone, all thanks to the raw power of a well-orchestrated referral marketing program.
This is just one case study example of how referral marketing, when done right, can propel a company to success. Using the tips provided today, take the time to develop an effective referral program that might be able to do the same for your business.