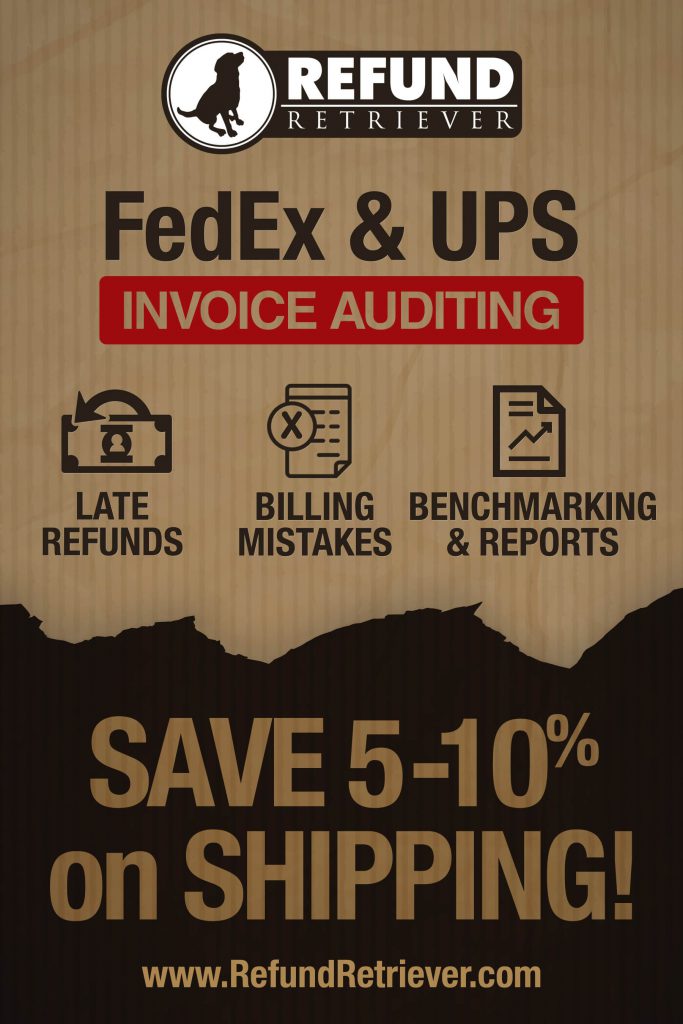 3dcart is currently partnered with over 200 eCommerce companies. We're constantly on the lookout for vibrant, innovative partners that can bring state-of-the-art solutions and services to our customers.
Our team interviewed Brian Gibbs, President of Refund Retriever, to help 3dcart merchants get insight into their company and solution.
1. Please provide some general background and history on your company:
Refund Retriever have been auditing FedEx and UPS parcel invoices for late packages and billing mistakes since 2006. All of our programming and technology is developed in house, no third parties ever have access to our programming or your information.
2. What's the main service your company offers?
5-10% of FedEx and UPS packages arrive late, even if it's late by 60 seconds, you are entitled to a full refund! Refund Retriever tracks and estimates all shipments, determines what's late, and contacts FedEx and UPS for each refund.
There are no setup, monthly, or cancellation fees. We get paid after the carrier credits you and if you are 100% satisfied with our service. If there are no refund credits, you owe us nothing!
3. Describe the integration and how long you've been a partner with 3dcart.
Refund Retriever has been a partner with 3dcart since 2013.
4. What are the benefits for 3dcart merchants that use your solution?
When a company doesn't have a shipping audit system in place to discover whether refunds are owed for shipments that were delivered late, a lot of unnecessary shipping costs will accrue. This can obviously affect profitability. Companies must file claims in order to receive the refunds owed by FedEx and/or UPS for late deliveries and billing mistakes which makes collecting all that more difficult. Companies often do not monitor these kinds of small expenditures that take place every day in their organization. Although most businesses seek to control expenses, they don't consider how quickly these refunds can add up. By hiring Refund Retriever, you are relieved of all that work in exchange for a small percentage of the money we collect for you in refunds. Doing this yourself would require many man-hours and this may end up costing you more than you would gain in collected refunds.
5. What are your solutions' biggest strengths?
Many top company executives have decided to turn the job of monitoring and collecting refunds due to late shipments and billing mistakes over to Refund Retriever. Our company specializes in looking for discrepancies between what services were ordered and paid for and what services were actually rendered. Our particular area of expertise is in shipping recovery and the services we provide will definitely reduce your overall shipping costs by 5-10%.
6. How does your solution compare to similar solutions in the market?
Refund Retriever is a growing company. We believe in providing the best auditing service and customer support. If you have a question or concern, you can call us at 800-441-8085 or email me at brian@refundretriever.com. I am the president of the company and I will answer the phone to address your concerns. We have an outstanding user-friendly client interface where you can view and pay our invoices, see shipping history reports and analytics, or search by tracking number to see all invoice and delivery information. Here are a few of our reports: DIM weight packages, possible unauthorized packages, late packages, confirmed credits, and much more.
We also have a great referral program that allows you to earn free refunds when you send new clients our way!
7. What plans do you have for future development of your solution?
We are always improving our client interface with more reporting features. If there is a report currently not available, just provide us with the data needed and we can provide everything you are looking for.
8. Any other thoughts for our readers, who are mainly e-commerce merchants?
FedEx and UPS raise rates each and every year, watch your shipping costs on a regular basis. Business owners should not focus on shipping of course, but be aware of the changing rates and proactive in keeping your costs as low as possible.