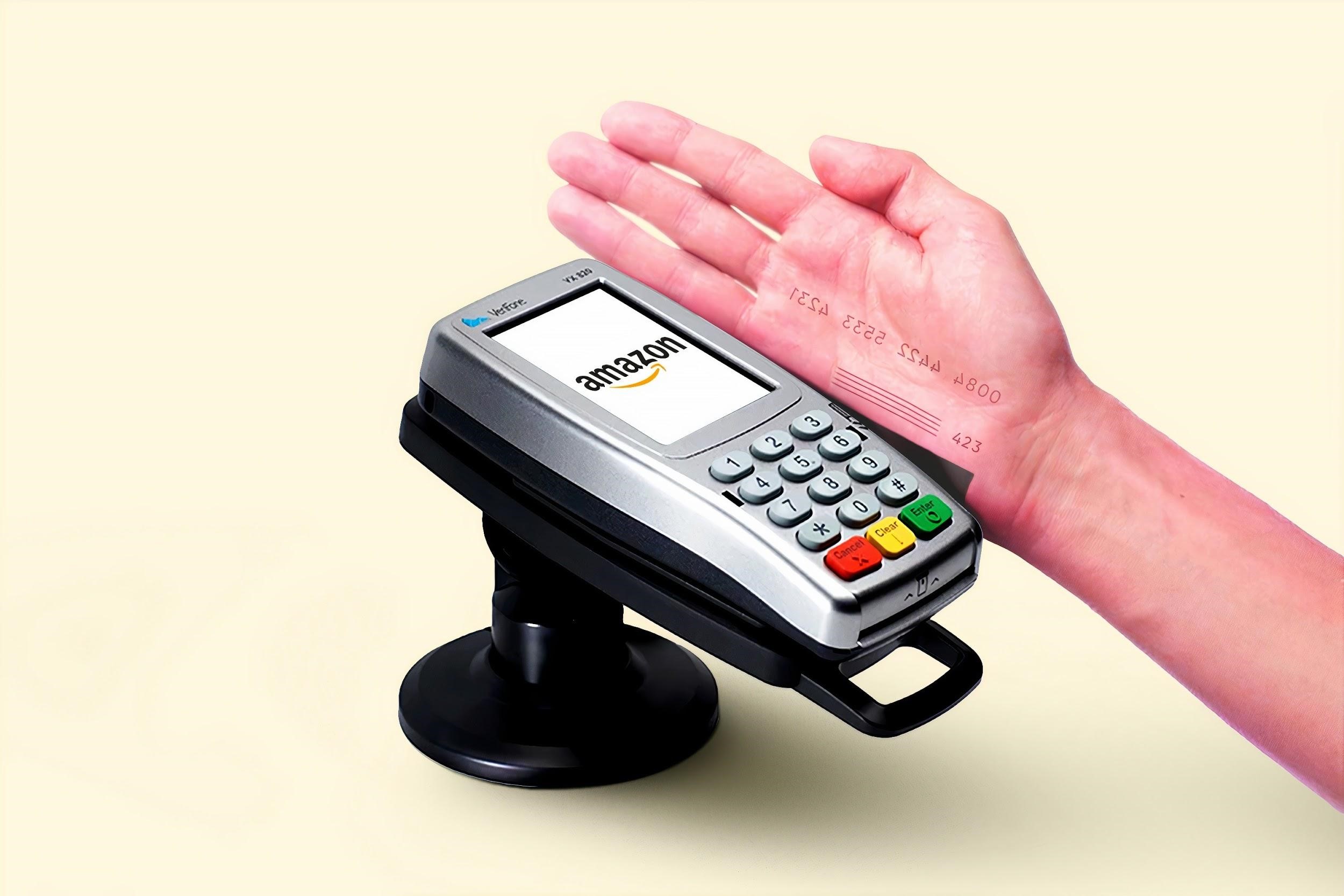 A lot of time and effort is placed into creating and perfecting your e-commerce platform, but it is a mistake to direct all of your selling attention here.
People use online marketplaces as their go-to shopping destination all the time, and on some platforms, like Amazon, reselling is allowed, meaning that others may be making a profit off your products without you.
This can be detrimental to your brand image, as they will be the ones in charge of creating the product descriptions, and not you. That's why it's necessary to diversify your sales channels.
You will make a small loss per purchase, yes, but in turn, you will have a greater customer base, the benefit of in-site features, and be able to use your success on channels like Amazon to boost sales on your own site.
Amazon Webstore Possibilities
Amazon is a powerhouse. It has seen 2.6 billion views and is the most used platform in the United States, and that customer base isn't just for the benefit of Amazon itself. Of the total 353 million sales the platform makes a year, only about 12 million of those are fulfilled by Amazon itself.
In terms of categories, you will have the best luck selling in clothing categories, tools and home improvement categories, and home and kitchen categories. Home and kitchen is the biggest seller on Amazon, and not only does it see the most sales, but 60% of the top 10 sellers also focus on this category.
Shoppers are almost twice as likely to start their product research on Amazon than Google, so though Google results matter, it's just (if not more) important to work to get your product to the first page of Amazon.
To get your listing that high on Amazon, you are going to need to put a lot of time and effort into optimizing your Amazon listing, improving your reviews, generating sales, and, of course, perfecting your PPC Amazon campaign.
Bonus tip: sign up for Amazon FBA as FBA products tend to rank higher for any Amazon search result.
1. Set Up Your Amazon Web Store
First thing's first, you are going to have to set up your Amazon webstore. This can typically be done in the following four steps:
Account Creation
Product Upload
Web Store Design
Web Store Marketing
2. How to Market Your Amazon Web Store
Now that your Amazon account is up and running, it's time to improve it and market it. Amazon listing optimization is critical for success and for increasing sales, especially if you use their PPC marketing tools.
Before deep diving into specifics let's consider how to get your listings seen by people in the first place.
With most of the Amazon users staying on the first page results and very few moving to the next one (only 30% are going to the 2nd page), it's quite important that your Amazon listings are gaining traction and visibility.
With all this severe competition in the marketplace and the diverse set of factors for Amazon listing rankings, you have to make sure that your products are visible both inside and outside the Amazon website.
3. Drive Traffic To Your Listings Externally and Internally
There are two main categories that you can look at when you want to promote your Amazon listings. External and internal promotion.
Promote your Amazon externally to drive traffic to your product listing by leveraging outside Amazon channels. There are still scores of potential customers that are looking to buy but are not on the Amazon website. You can lure them into your Amazon listing and increase sales. How?
Social Media
Use the power of social media and connect your product listing with a vast audience. Spread awareness and link back to your listings on your social and in turn to your Amazon listings.
Backlinks
Take advantage of backlinks. Get your quality blogs published and drive traffic to your listings with links included in your articles. Google's bot loves quality and valuable content. If you rank high on the Google page results you can drive serious traffic to your Amazon listings -for free.
SEO
In fact, all this article is about setting up and optimizing your Amazon listings. Make sure you make use of the standard search engine optimization methods and understand how Google search result pages work. Find the keywords with the highest volume of Google searches by your target buyers and include them on your listing title, description, bullet points, etc. More on this further below.
Inevitably, you are going to have to get to grips with the Amazon algorithm in order to drive traffic and visibility internally.
These are some rankings tweaks that have been observed to bring results, however, not officially documented by Amazon.
Fulfillment by Amazon (FBA)
As mentioned before in my bonus tip section consider using Fulfilment by Amazon (FBA). It makes absolute sense that the FBA Items seem to rank higher than items Fulfilled by Merchant. Not always though, as some times rankings can be equal but still FBA will grant you equal competition as the worst-case scenario.
Use Brand Name
Brand names together with main keywords appear to be a particularly strong combination and can boost organic rankings in the Amazon search results.
Seller Name
Seller name is effectively working the same way brand name does. Combined with main keywords seems to improve rankings.
Quality Images
It goes without saying that image plays a crucial role in sales performance. Like all other search engines or product listings platforms, quality photos are a major factor for product rankings.
A sharp, zoomable photo means more conversions, and in turn, more conversions result in higher ranks. To put it simply, shoppers love to see clearly what they are going to buy and the search engine is quite aware of that.
4. Conduct Competitor Analysis
Competitors have already put a lot of hard work and effort into building up their listings, and they are a great source to learn from.
Q&A and Customer Reviews
Go through their customer reviews and Q&A sections to see what your customers are looking for and what their concerns are. See what categories your competitors are doing well in, and generally, keep an eye on how they are doing. Customers tend to be quite straightforward when giving feedback and this a golden opportunity for you to identify where the real problem lies. Picking up the bottom line of customer reviews and questions can put you in a position of finding new business ideas and taking strategic decisions on product enhancements.
Beware When They Run Out of Stock
If a competitor who sells a similar product as you runs out of stock, it's an opportunity for you to either lower your prices or increase your paid ad efforts. For instance, you can offer a Lightning deal on that product that you currently have in stock. This will snatch your competitors' customers right from under them.
Pay Heed to Their Product Presentation
You can literally spy on how your competitor is behaving in terms of content curation. Check how often they are updating product content and images or anything else. Are they maybe better in product listing copy or maybe they have hired experts to do this job? Are they running seasonal promotions (Christmas, Easter, Halloween)? Do they maybe use a lot of ads or are they making a lot of discounts? How often do they change their prices?
5. Right Price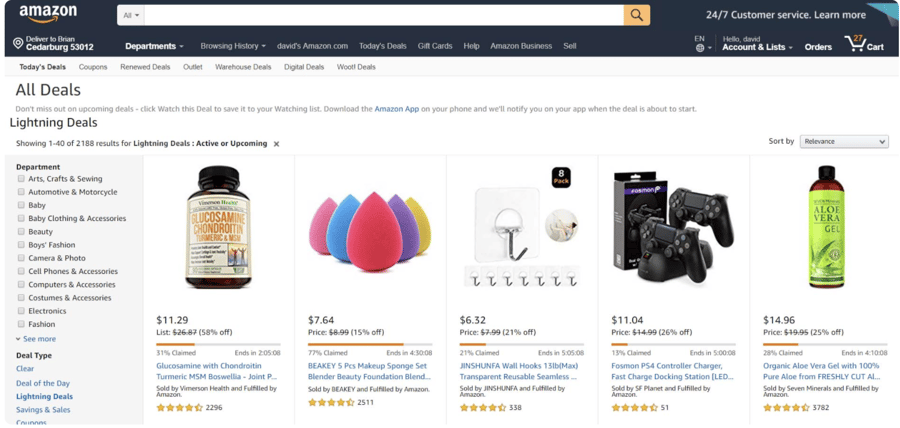 Source: ecomcrew.com
Getting the price right is an integral part of your whole business, and it's equally as important on Amazon. That being said, you cannot have two prices for the same product. This is because Amazon operates on what is known as a pricing parity clause. In short, the Amazon item price cannot be higher than the price on your website.
There are also plenty of tools you can use to get your listing high up on the "buy box." One such feature is the "beat the lowest Fulfilled by Amazon price" feature, which will price your product just slightly lower than the price offered by Amazon.
Vendors and professional sellers also have a variety of methods to offer discounts:
Lightning Deals
Price discounts
Best deals
Coupons
Buy one get one free offer
6. Improve Product Descriptions
You will need to improve product descriptions and monitor the pages themselves. The Q&A section is full of customers asking questions that they want to know about the product. Far too often it is other customers answering, and often the answer is unhelpful: "I don't know."
Be active on your channel and go through these questions and offer real, helpful responses that customers will use to determine whether or not your product is right for them.
You will also want to:
Improve the Title so that it is descriptive and season appropriate.
Bullet Point Descriptions so that customers can quickly learn of its features and benefits.
Professional Photographs, so customers can clearly see what the product is and how big it is.
Compelling Descriptions, sell your product in more depth further down, so customers know exactly what it is, what it does, and why they need it. Leverage copywriting methods to make people buy.
7. Bring in Reviews
You cannot obtain a review by offering a discount according to new Amazon rules, but you can certainly ask for them.
New product reviews are also possible through Amazon to encourage buyers to review and build up your product pages. As the majority of customers trust online reviews as much as a family member or friend recommendation, these are a vital marketing aspect you cannot ignore.
Having said that, Amazon reviews turn out to be a major factor for product ranking in the search results. That's why bringing new Amazon reviews or improving existing ones is at the top of the list for most of the sellers, if not all, who understand how the Amazon algorithm really works.
Amazon is going really strict on fake reviews schemes where people leave reviews (positive or negative for competitors) in exchange for money.
Sponsored Product Ads
You will want to use Amazon Enhanced Brand Content to bring in sales when you list a new product. It won't have the sales or the reviews customers like to see (most won't buy a product if it is under three stars, for example). Instead, you are going to have to draw people in with sponsored posts using Amazon Sponsored Product Ads, great product descriptions, great photos, and ideally a discount of some kind.
You can start by using Amazon search algorithms to create a great list of keywords for you. See which ones perform best over a few weeks and then switch from the bulk campaign that you were previously using to a manual, more targeted campaign. Monitor your results and continue to refine your efforts to boost sales and build your Amazon profile.
In a Nutshell
At this stage, Amazon is the single biggest platform to sell your products on planet earth. With more positive projections coming up, it's definitely a place to be in the online product sales space.
Make sure you bring as much as traffic you can from the search engines (Google) to your Amazon product listings, identify the needs and problems of your customers, know well your enemies (aka competitors), and be friends with the way the Amazon search engine behaves.