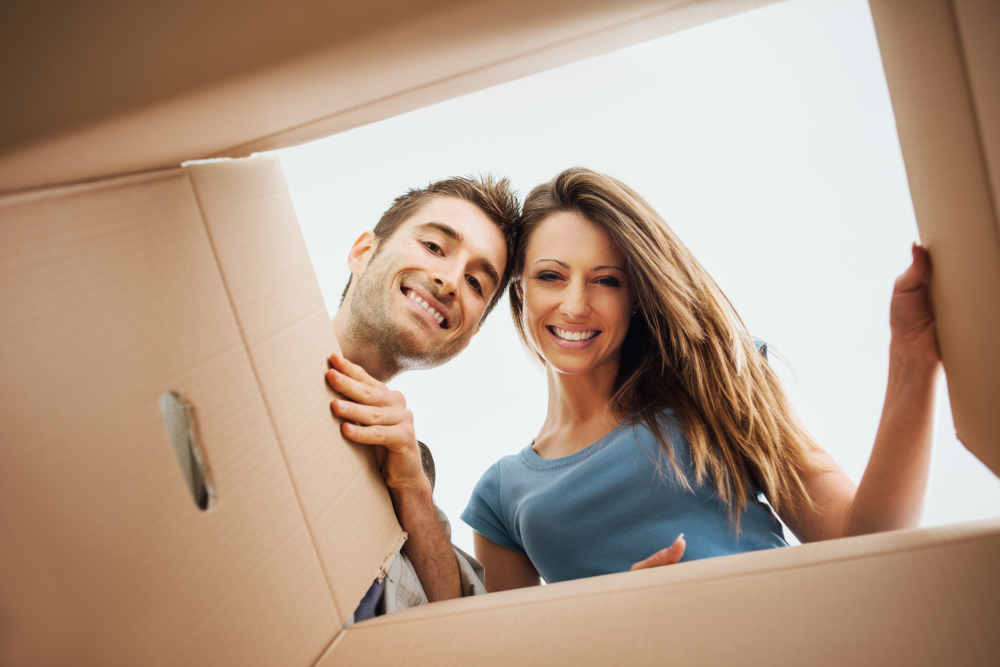 Everyone wants to make more sales. Conversion strategies for eCommerce are endless, but some of the best are easily overlooked. For instance, did you know the way you handle shipping can affect your conversion rate? In some ways it's obvious — a store with overpriced or slow shipping will most likely make fewer sales, but shipping isn't just a potential source of issues. In fact, shipping policies can boost your conversions as well. But how?
These 3 proven methods will help you automatically increase your conversion rate and reduce cart abandonment with some simple tweaks to your online store's shipping.
1. Attract Customers with Free Shipping
Customers in general hate paying for shipping. The whole appeal of shopping online is based in convenience, and while shipping charges are often a fact of life, most consumers resent needing to pay them.
The reasoning behind this aversion is that online shoppers don't view shipping as an extra service that needs to be paid for, but rather as an inescapable part of the process — unless the online store offers in-store pickup (and most don't), the customer has no choice but to pay an "extra fee" to receive the item they bought. They feel "forced" to pay for shipping and view it as unfair; after all, they probably have no other way of receiving their purchase.
This mindset doesn't come out of nowhere, it's just a part of human psychology that you can use to your advantage by offering free shipping. In fact, free shipping is so attractive that 60% of eCommerce merchants rank it as their most effective marketing tool, especially when combined with conditions such as reaching a minimum order amount. And most customers prefer free shipping over discounts.
The human mind sees "free" as so valuable that customers will routinely buy more products than they originally planned, just to meet the minimum purchase that qualifies them for free shipping. Plus, you'll catch the eyes of new customers, as many search specifically for stores that will ship for free.
2. Offer Multiple Delivery Options
Customers (and people in general) hate not having a choice, and this also applies to shipping. In fact, almost half of online shoppers will choose an online store with multiple delivery options over another store without this flexibility.
Some customers have preferences regarding shipping carriers — perhaps one carrier lost a package years ago, or always has trouble finding the customer's address. Or maybe a customer just prefers to use a specific carrier whenever possible. So, carefully select the right shipping carriers for your online business.
Customers will have their likes and dislikes, regarding all aspects of shopping online, and for any reason you can think of.
You can satisfy the customer's need for flexibility by offering different delivery timeframes, different carriers, extra-secure packaging, and other options that may apply specifically to your industry or customer base.
3. Treat Shipping as a Customer Service Opportunity
Many online sellers view shipping as the end stage of a customer's order, but you should think of it instead as the beginning.
Treat your shipping procedure as a vital part of fast and efficient order processing, and put just as much care into it as the other steps of fulfillment. Pack orders well and ship them quickly. Customers who receive well-packaged merchandise, right on time, will remember you next time they want to make a purchase. This is how loyalty is built.
On average, it costs five times as much to get a new customer as it does to keep an existing one, so customer retention should be a priority.
Nurture your relationships with your customers, and not only will they keep buying from you, they'll leave good reviews and recommend you to others — all with the result of more conversions.
Learn More
Shipping is a crucial part of building an online store, and yet many eCommerce merchants don't have a deep enough understanding of the process to fully optimize it. For more information about shipping, download our free Beginner's Guide to eCommerce Shipping ebook.