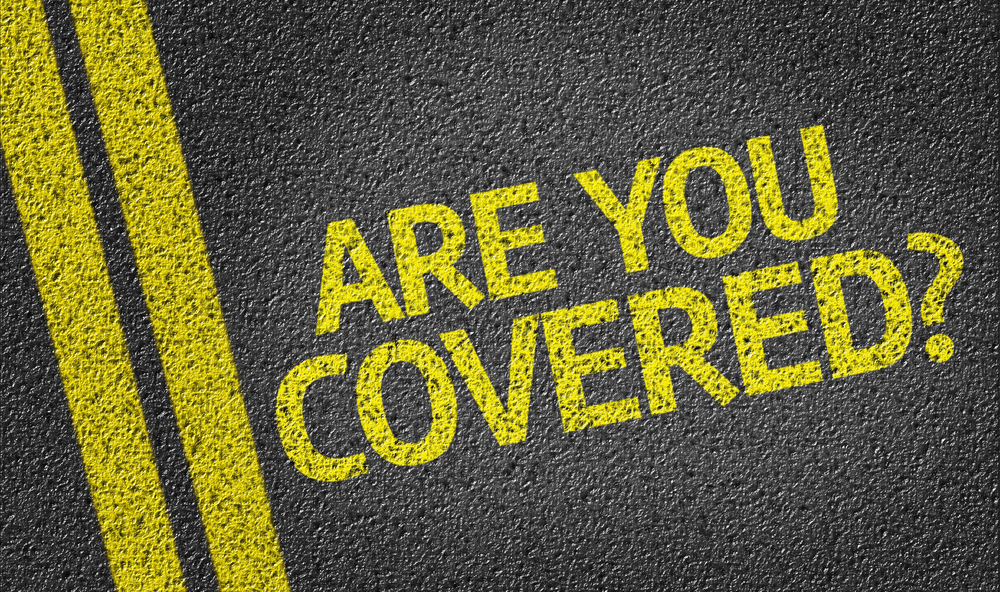 A popular question among eCommerce sellers is, "Why should I care about insurance?" Most businesses have encountered some kind of shipping issue and have discussed whether or not they need to insure higher value packages. How you handle damaged, lost or stolen packages can determine how your customer interacts with your brand and whether or not they make repeat purchases. One of the best ways to avoid customer dissatisfaction or monetary loss is by staying proactive with insurance. In this post we will discuss three key questions: Should I insure it? Can I insure it? And, what is the best insurance option?
Should I insure it?
It's important to understand which items can and cannot be insured. If the insurance provider will not insure what you are shipping or the shipment destination, it might be wise to consider unbranded boxes that are well packaged to help prevent theft. Every carrier and insurance company has Terms of Use that clearly state their restrictions. This will help you avoid headaches that may come with denied claims for insuring packages that violate their policies.
Once you have read through your carrier's Terms of Use policy, there are two things you should think about - the risk of your package being damaged, lost or stolen, and the item's value. After evaluation, it should be clear whether or not you need to insure your packages.
Records of past shipments that were lost or damaged is another great way to assess the need for insurance. If you experience higher than normal issues with shipments, it's wise to crunch the numbers and see if it is worth the cost for additional coverage.
Some companies opt to insure packages during peak shipping seasons or winter months. The probability of shipments getting lost or damaged during this time increases as carriers battle increased volume and inclement weather. Another factor to consider is shipping to destinations with higher than normal theft rates. Theft rates vary by location within the United States, and both theft and damage rates are generally higher when shipping internationally.
Shipment value
It's a given that the higher the shipment's value, the higher the need to insure. Some carriers include insurance up to a certain value, but once you pass that threshold, you're on your own. Adding additional insurance to packages that surpass that limit can cover replacement costs.
Declared value is the main focus of most carriers and insurers. If something goes wrong and you need to file a claim, the declared value is what you will be reimbursed. You will need to prove the item's value so it is important to insure the package for the replacement cost to you, the seller, rather than the marked-up retail replacement cost.
Most insurance companies restrict sellers from using branded boxes as that increases the chance of theft. In most instances, it is best to use unbranded boxes when shipping items. If you are shipping items with higher values and still want to include some type of branding, there are other options. Think about branding the inside of the box or including a packing slip or branded postcard to add that extra something.
Can I insure it?
A carrier or insurance company's Terms of Use is the best way to determine whether a package can or cannot be insured. The majority of eCommerce items are insurable, but there are exceptions that vary based on the carrier and insurer.
The most common items that can't be insured are:
Currency and other financial instruments
Hazardous materials
Gemstones
High-value items such as artwork, antiques and electronics can have additional restrictions or limited coverage. Some providers may even require signature confirmations. If ever in doubt, it is important to reach out to your insurance provider for clarification.
Finally, if you're offering international shipping, there are insurance restrictions based on certain destinations. Within your shipping solution, it may be beneficial to tag those orders so you can easily spot them from the Orders page. Whether you are automatically applying insurance to all or select packages, this is a great tool to identify those orders.
What's the best insurance option?
Most carriers include insurance for items up to a certain value, so it's important to read the fine print and make sure you are completely covered. If your package exceeds that limit, additional insurance can be purchased through a third party. Most shipping solutions partner with insurance companies to reduce extra steps and provide cost efficient coverage.
Building a business case
After analyzing your items' value and the shipping risk factors, it should be easy to develop a business case for adding additional insurance. If your items are insurable, the amount you pay for insurance could help your business in the long run. One consideration is letting the customer decide if they want to purchase additional insurance. There is still a risk that customers who opt out will hold you accountable and negatively impact your customer or future customers' experiences.
If you have stored data on lost, damaged or stolen orders, a simple analysis can determine whether you can take advantage of included insurance, or if you need to add supplemental insurance. Whether you choose to opt out of insurance if it doesn't make sense for your company or decide to insure your packages, it is important to look at your business, look at the Terms of Use, and make a decision most beneficial for your company.