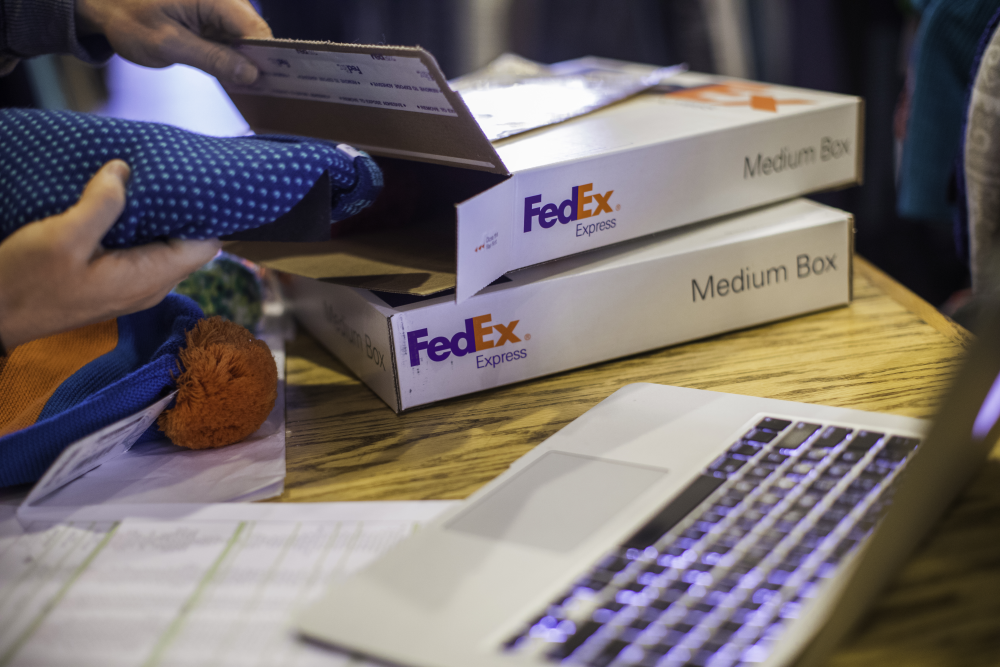 Did you know 3dcart merchants can get exclusive discounts on FedEx® shipping and business services through the FedEx Advantage® program? With free enrollment, and no minimum shipping requirements, this could be the easiest decision you've made all day.
All you have to do is sign up, and you'll get the speed and reliability of FedEx at discounted prices. It's as simple as that.
With the FedEx Advantage program, you'll save:
Up to 29% off FedEx Express® U.S. services
FedEx Express U.S. services offer fast and reliable shipping for urgent same-day or overnight deliveries, as well as 2- and 3-day time-definite delivery when you have a little more time.
Up to 25% off FedEx Express international services
Reach more than 220 countries and territories with FedEx Express international services. With a simplified customs process, reaching the global marketplace has never been easier.
Up to 20% off FedEx Ground® service
FedEx Ground is faster to more locations than UPS Ground. You can get shipments delivered sooner, be more competitive, improve customer satisfaction, and save money. FedEx Ground offers cost-effective, day-definite delivery with transit times supported by a money-back guarantee.
Up to 20% off FedEx Office® services
At FedEx Office, you can print and ship documents from anywhere, anytime, and access a host of other time- and money-saving business ideas and solutions.
Enroll now with passcode 3DCART10 or call 1.800.475.6708.
FedEx shipping discounts are off standard list rates and cannot be combined with other offers or discounts. Discounts are exclusive of any FedEx surcharges, premiums, minimums, accessorial charges, or special handling fees. Eligible services and discounts subject to change. For eligible FedEx services and rates, contact your association. See the FedEx Service Guide for terms and conditions of service offerings and money-back guarantee programs.
The FedEx Ground money-back guarantee applies to deliveries within the U.S. and to brokerage-inclusive shipments to Canada. Restrictions apply. For details, see the FedEx Ground Tariff at fedex.com/us/service-guide/after-you-ship/terms/expressground.html.
Black & white copy discounts apply to 8-1/2" x 11", 8-1/2" x 14", and 11" x 17" prints and copies on 20-lb. white bond paper. Color copy discounts are applied to 8-1/2" x 11", 8-1/2" x 14", and 11" x 17" prints and copies on 28-lb. laser paper. Discount does not apply to outsourced products or services, office supplies, shipping services, inkjet cartridges, videoconferencing services, equipment rental, conference-room rental, high-speed wireless access, Sony® PictureStation™ purchases, gift certificates, custom calendars, holiday promotion greeting cards, or postage. This discount cannot be used in combination with volume pricing, custom-bid orders, sale items, coupons, or other discount offers. Discounts and availability are subject to change. Not valid for services provided at FedEx Office locations in hotels, convention centers, and other non-retail locations. Products, services, and hours vary by location.