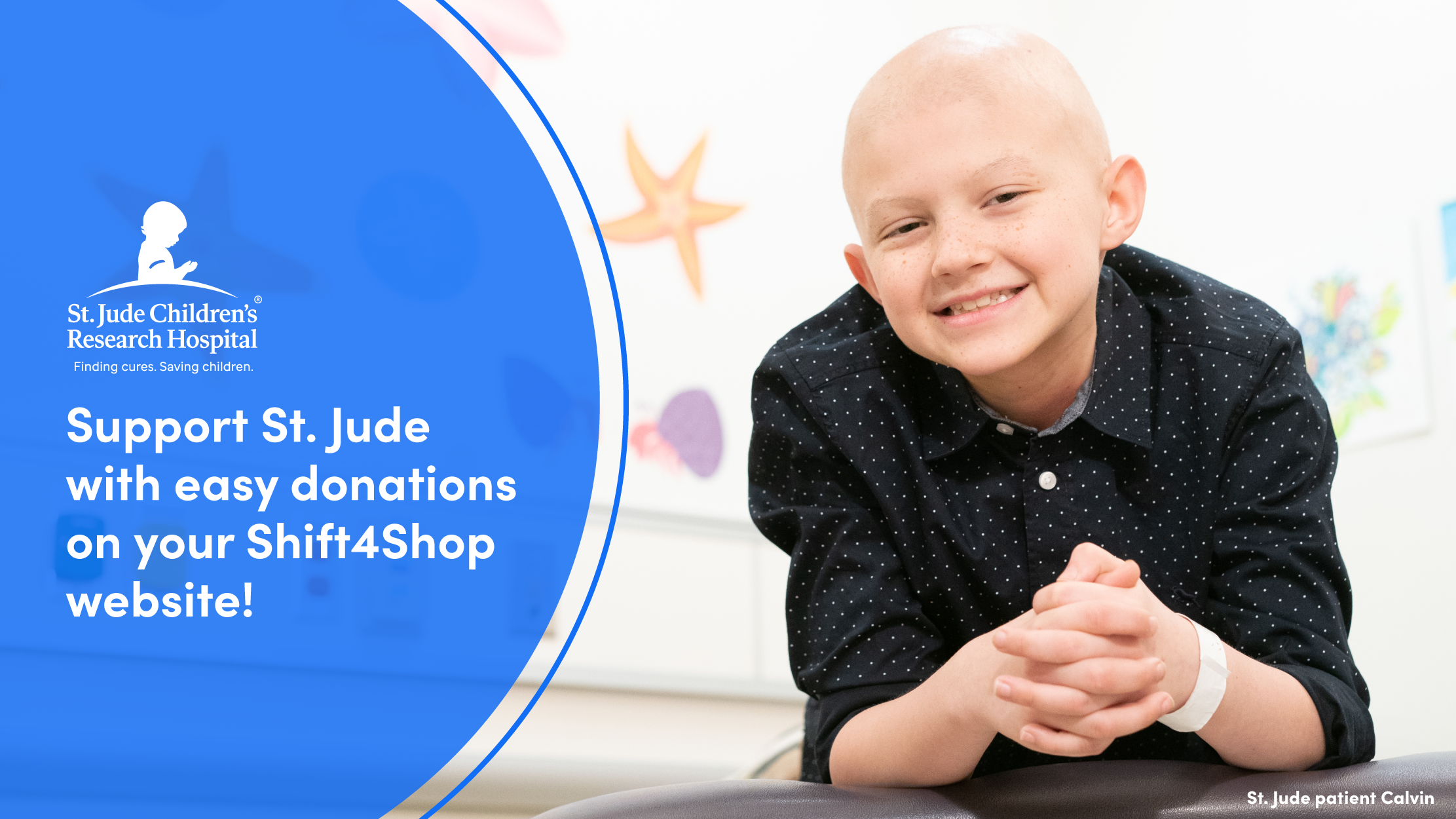 At Shift4Shop, we're passionate about giving back. That's why we're supporting an organization that gives back every day — St. Jude Children's Research Hospital®. We want to help St. Jude accomplish their mission: Finding cures. Saving children.®
So, we've partnered with them to develop a new app that makes donating at checkout easier. Introducing: the St. Jude Donation App.
As a Shift4Shop business owner, you can help raise awareness and funds for the lifesaving mission of St. Jude by encouraging your customers to make a donation after they've completed their purchase in your Shift4Shop eCommerce store.
Want to learn more about how you can get involved? Keep reading!
What is St. Jude Children's Research Hospital?
St. Jude Children's Research Hospital is leading the way the world understands, treats and defeats childhood cancer and other life-threatening diseases. Its purpose is clear: Finding cures. Saving children.®
It is the only National Cancer Institute-designated Comprehensive Cancer Center devoted solely to children. Treatments invented at St. Jude have helped push the overall childhood cancer survival rate from 20% to more than 80% since the hospital opened in 1962. St. Jude won't stop until no child dies from cancer.
St. Jude shares the breakthroughs it makes, and every child saved at St. Jude means doctors and scientists worldwide can use that knowledge to save thousands more children.
Because of generous donors, families never receive a bill from St. Jude for treatment, travel, housing or food, so they can focus on helping their child live.
What is Shift4Shop Doing to Support St. Jude?
The Shift4Shop collaboration with St. Jude is part of the Inspiration4 fundraising initiative that was the brainchild of Jared Isaacman, founder and CEO of Shift4 and commander of Inspiration4, the first all-civilian mission to orbit Earth.
The initiative has raised more than $240 million in support of the multi-year, multi-billion dollar expansion at St. Jude aimed to accelerate research advancements and save more children worldwide. But the job doesn't stop there.
To continue supporting St. Jude Children's Research Hospital and their inspiring mission to help end childhood cancer, Shift4Shop is making it easier to collect donations from online shoppers with the use of a simple donation app.
How Does the St. Jude Donation App Work?
With the St. Jude Donation App, Shift4Shop business owners can invite their customers to make a donation to St. Jude. Customers can donate an amount of their choice after checking out and St. Jude will receive 100% of the donation.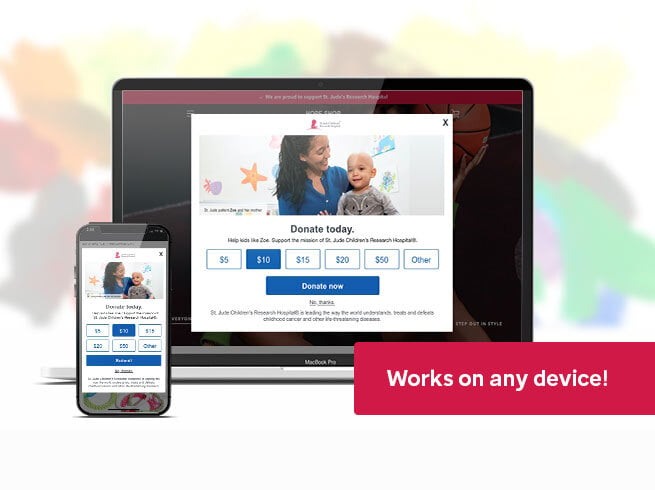 So as to not interfere with the shopping experience on your website, the St. Jude Donation App will only appear after a customer finishes checking out. At that time, a simple pop-up module will prompt the customer to donate to St. Jude. The donation will go directly to the organization without any involvement from the business owner. It's that simple!
How to Install the St. Jude Donation App
In just three easy steps, you can install the St. Jude Donation App into your online store and start accepting donations from customers.
Step 1: Go to the Shift4Shop App Store.

To get started, click the "Get App" button on the St. Jude Donation App page in the Shift4Shop App Store.
Step 2: Enter your Shift4Shop store URL.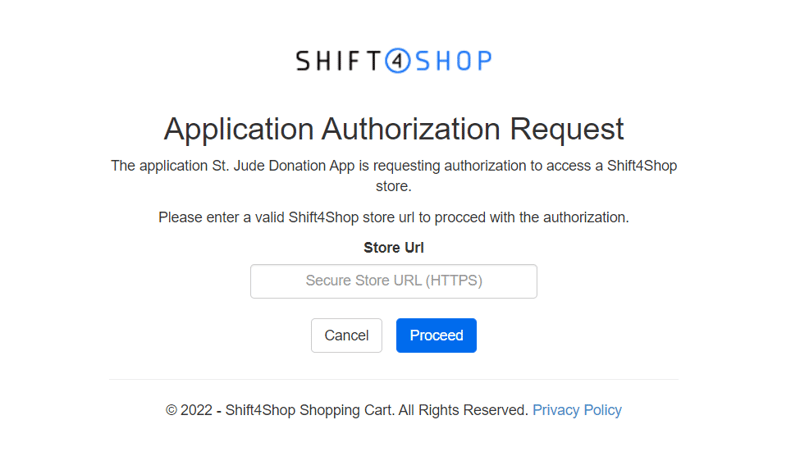 Next, you'll be redirected to the "Application Authorization Request" page. Simply enter your Shift4Shop store's secure URL and click on the "Proceed" button to install the app on your store!
Step 3: Ask for donations.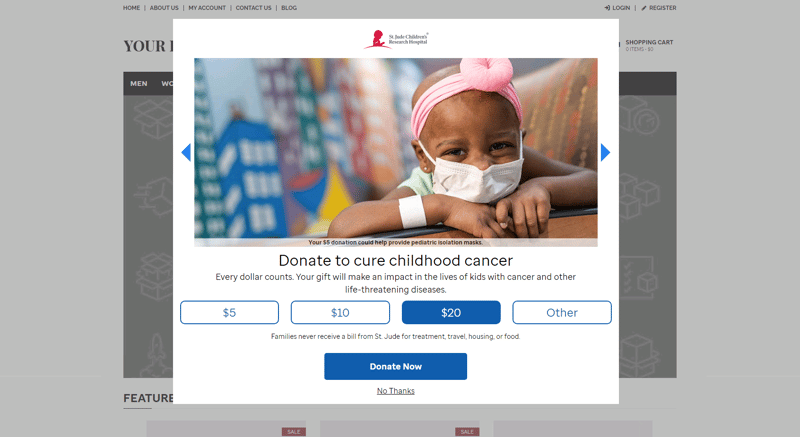 Now you can start collecting donations! The prompt asking for donations to St. Jude will appear after checkout as a pop-up module.
Customers will be able to choose from multiple donation amounts, including $5, $10, $15, $20, $50, or any amount of their choosing. 100% of these donations will go directly to St. Jude. No additional processing steps are required!
Now that customers can officially donate through your store, it's time to promote! Share with your audience that you're making a difference with St. Jude and align your business with an amazing cause. Post on social media, send out blog posts, and more!
Make a Difference with St. Jude
Sometimes, all it takes is a little push to get someone to donate to a great cause. As a Shift4Shop store owner, you can be that push and make a real difference.
With the St. Jude Donation App, you can leverage the kindness of your existing shoppers to bring in funds to a profoundly inspiring organization that helps countless families every day.
Install the donation app today!