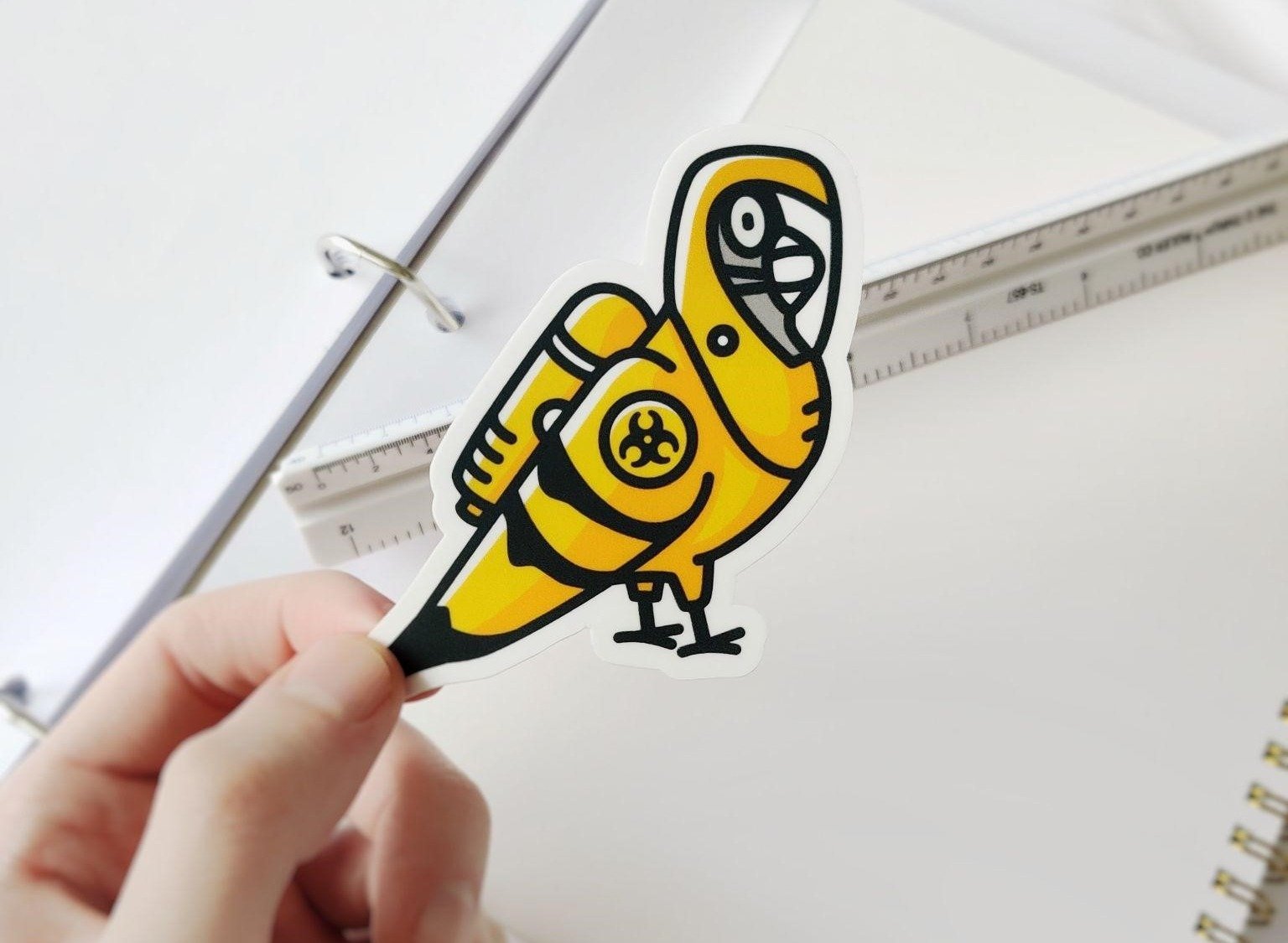 Let's be honest, building a custom sticker business is difficult and there is a lot of competition. However, it's not impossible to succeed. Customers are more supportive of small businesses than ever before, and eCommerce platforms make it easier than ever to reach a worldwide audience. Forget about expensive brick-and-mortar locations — the best place to have a sticker business is online! A couple of sticker ideas won't make you wealthy, but if you have a vision, a business strategy, and a strong work ethic, you may earn a reasonable living over time.
Here are some tips and tricks on how to create your own stickers and start and run a custom sticker business.
1. Choose your stickers.
Decide on the types of stickers you would like to design and sell.
The materials used to make stickers are:
Paper stickers, as the name suggests, are made of thin paper and are typically used to label items. They aren't weatherproof, they wear and tear easily and should only be used indoors.
Polyester stickers are more durable than paper and are less likely to be torn off. They're weatherproof, so you can use them both inside and out. Although they are mostly used for labelling, they can be decorative as well. Polyester stickers are an excellent middle ground between plain paper stickers and stylish vinyl stickers.
Vinyl stickers are thicker than polyester, and when laminated, they are weatherproof and long-lasting. They are flexible and can be adhered to any smooth surface, both indoors and out. Vinyl stickers are the best option for a sticker business.
Although a square or a circle are the most common shapes, stickers can be cut into almost any shape. The more unusual the shape, the more attention your sticker will get.
2. Figure out your target audience.
Conduct market research to identify your target audience, which is a group of people who are most likely to be interested in your stickers. When starting a business, it's critical to have a thorough understanding of your ideal customer. Because the sticker market is very competitive, you'll need to study your competition to discover what gaps you can fill — and what audience isn't being catered to. It's wiser to focus on a specific niche rather than a broad audience. You will later tailor your marketing to this audience as well.
3. Design your stickers.
To create stickers, you'll need to use design software or an online design tool. It might take some time to learn how to use one, but most are fairly user-friendly.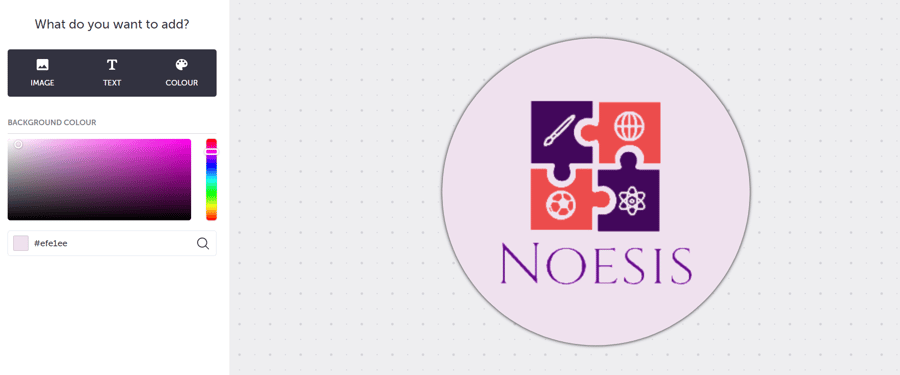 Any graphic designer would agree that Adobe Illustrator and Photoshop are the best programs for any type of graphic design, including sticker design. With these programs, you can create vector graphics, which are essential for cutting machines. We'll dive a little deeper into vectors and cutting machines a bit further in this article.
Online design tools like Canva or Crello are also great options. These tools offer a variety of templates that you can use for free or purchase. You can add text, images, photographs, effects and other elements using their drag-and-drop interface. You don't need any design experience to use either Canva or Crello.
Test out different designs until you get something you are happy with. You should design your stickers in vectors (which are high resolution by nature) or at a high resolution with a minimum DPI of 300. Remember to set the bleed, the area around your sticker that extends slightly past the trim edges, to 5 mm. This ensures that when the sticker is cut, the entire image is visible.
4. Decide whether to buy equipment or outsource production.
You can choose to handle everything yourself or outsource printing to a reputable provider. Calculate the costs of equipment, supplies, labour, postage, fees and other charges to determine which option is the most cost-effective.
Ideally, you need to figure this out while creating your business plan. This is something you should do around the time you register your sticker business, especially if you're starting an LLC. Although, you should consider all the other options in case you would rather run your business as a proprietorship.
How to Make Stickers on Your Own
Step 1: Choose your sticker paper.
To make stickers on your own, you will need printable vinyl sticker paper. You can buy it at brick-and-mortar craft stores or order online. Depending on the size of the pack and the brand, printable vinyl paper can cost anywhere from $5 to $15.
Step 2: Select a vinyl laminate.
A laminate layer applied over printable vinyl paper will make it weatherproof and extend the life of your stickers. A pack of 20 laminating sheets costs around $15.
Step 3: Get a printer.
Unless you already have an inkjet printer, you will have to buy one. To make higher-quality stickers, you need a higher-quality printer as well. You'll want to invest in a long-lasting, dependable printer. Inkjet printers cost between $100 and $400.
Step 4: Get a vinyl cutting machine.
You can cut vinyl using a pair of scissors or a craft knife, however, this will take some time and effort. A vinyl cutter will save you both while also helping you to achieve precise cuts. Vinyl cutters cost between $250 and $400. The Circuit and Silhouette brands are the most popular vinyl cutters among sticker makers.
Vinyl cutters can only cut vector graphics. Instead of little squares or dots called pixels, vector graphics are made of straight and curved paths with start and endpoints. These paths are based on mathematical formulae and control how the blade goes through the vinyl.
Step 5: Make stickers.
After you've finished designing stickers, print them on a piece of printable vinyl using your inkjet printer. Allow time for the ink to dry before applying the laminate layer. Cut your stickers either by hand or with a cutting machine. If you use a vinyl cutter, you will have to weed your design, i.e., remove the negative parts of it by hand.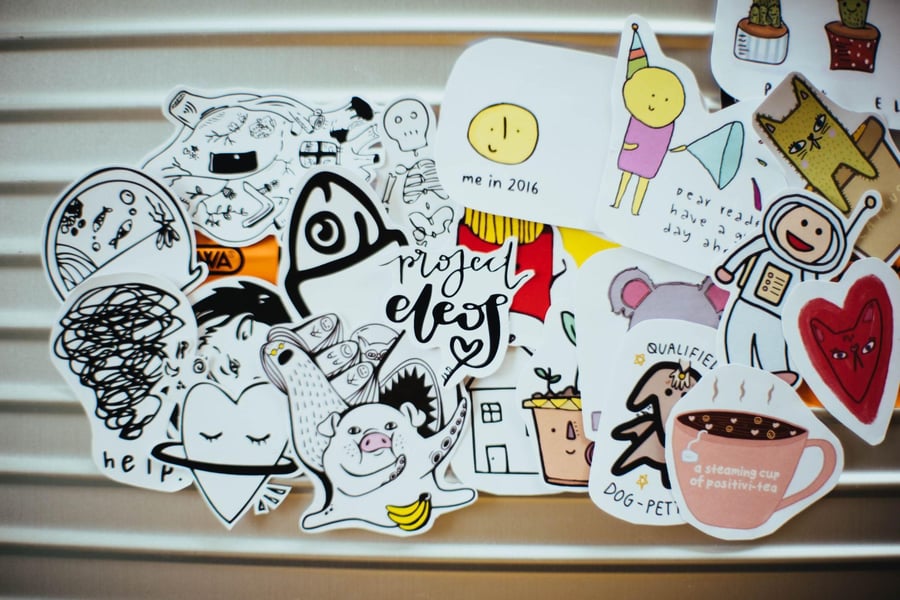 How Does Outsourcing Work?
When you are starting a sticker business, you don't want to splash out on expensive equipment before your ideas show to be profitable. Even if you start earning a reasonable income from your stickers, outsourcing printing will save you both money and time.
When looking for an outsourcing partner that will turn your designs into stickers, read what their customers say about them. You need a partner who can consistently deliver high-quality results and communicate effectively. Order some samples to see if they live up to their reputation.
5. Build a website.
Once your stickers are ready, you need to sell them somewhere. The best thing when starting a sticker business is to use an eCommerce solution.
Shift4Shop is one of the leading fully-hosted eCommerce software platforms, allowing you to build both a website and a shop in one and start selling right away.
Anyone can use Shift4Shop; you don't need to be tech-savvy or pay developers or designers. Setting up a shop with Shift4Shop is simple, quick and effortless. Shift4Shop has all the features a business might need to build a professional website that will inspire trust. There is a library of 100+ free design templates to choose from, as well as a suite of built-in search engine optimisation (SEO) tools to help your website rank higher in search engines, an integrated blog, email marketing, coupons and discounts, a loyalty program and many other features. You can add as many products as you want and keep your inventory organized.
Overall, Shift4Shop is the ideal solution if you want to build a long-term, profitable sticker business that you can control.
6. Price your stickers.
Come up with an effective pricing strategy. Check your competitors to determine what the average price of stickers is. However, don't undercut your competition. No one benefits from that. Factor the cost of production, packaging and shipping costs into your pricing. To increase your earnings per sale, sell stickers in sets. You can also offer incentives such as "buy X, get 1 free" to boost your sales.
7. Pick a shipping method.
The success of eCommerce businesses depends on affordable and reliable shipping. To maintain a professional look, it is advisable to pack your stickers in protective packaging and put a shipping label on it.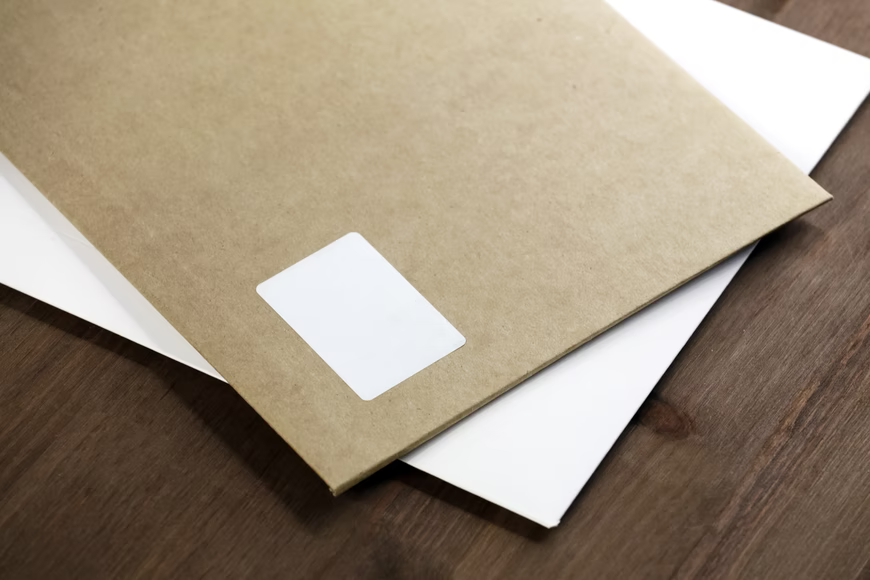 Research and find the best carrier for you. When selecting a carrier, there are several factors you should take into consideration:
Price
Extra fees
Discounts
Speed
Package tracking
Customer service
You have to provide information about shipping fees on your website. It has to be easily accessible to your customers. You can choose to offer free shipping, flat-rate shipping, or a variable shipping rate
Customers love to see "free shipping" next to the product they like. According to research, 9 out of 10 buyers consider free shipping to be the most important factor in making an online purchase. However, shipping is never really free; you are the one paying for it. To cover the shipping fees, you can increase the price of your stickers.
Flat-rate shipping is a good option for products of similar size and weight, so it could work well for stickers. For every order, you use the same shipping rate. If the true cost of shipping exceeds the flat rate, you will end up losing some money.
Variable shipping rate is generally used for products of various shapes, sizes and weights. This requires some calculation, but it is the most equitable way to get your customers to cover all shipping costs.
It's up to you how much time you want to spend calculating shipping costs and how much risk you're willing to take. You can also combine different types of shipping.
8. Create a return policy.
Mistakes can happen, and it's a good customer service practice to accept returns. It's better to accept a return than get a negative review from a disgruntled customer. Think about an acceptable return period and who would be paying for the return shipping costs. Put your return policy in writing and link back to it from product pages.
9. Promote your stickers.
Have 10-15 designs ready to sell and start spreading the word about your company. No one will know about your business unless you promote it somewhere. You'll have to spend a lot of time marketing your stickers to get them in front of the right people. Here's what you can do.
Spruce up your website with images.
Start with improving your website to boost your rankings. Post high-quality photos of your stickers. Great images are what sell any product. Write detailed sticker descriptions, including sizes and materials. To improve your website's overall SEO value, add alt tags to your photos. If you decide to use Shift4Shop, the platform will automatically provide ALT tags for your sticker images as they are assigned in your store.
Use social media marketing.
Figure out what social media channels your target audience uses. It makes no sense to waste your time and money on social networks that your target audience doesn't use.
Share photos of your sticker designs on Facebook and Instagram. If you make stickers completely on your own, record and publish YouTube videos of your production process. Post regularly and link back to your shop.
Send free samples to influencers and ask them to stick them somewhere and make a story. Of course, these don't have to be celebrities; instead, reach out to micro-influencers who your target audience may follow.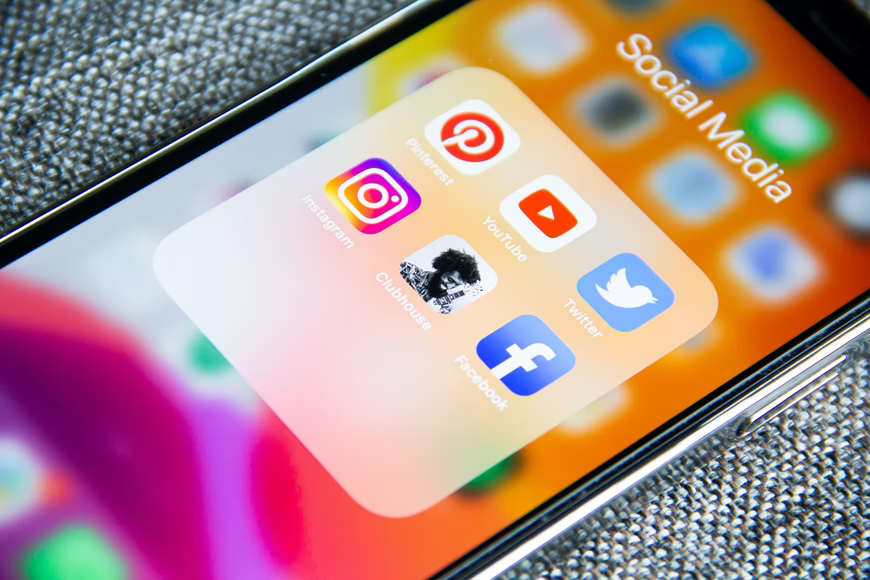 Create a blog.
Quality content can drive people to your website, so consider writing blogs about your sticker business. One of the benefits of using the Shift4Shop platform is that it comes with a built-in blog, so you won't have to deal with integrating one.
Write valuable content about your experiences as a small business owner, such as how you got started, where you see your company going in the future and so on. Allow your blog to reflect the human side of your business. Give your readers a behind-the-scenes look at how your stickers are made. Write about your favorite stickers and the best customer reviews or relate your stickers to the season, an approaching holiday or a recent event.
Make your blogs more engaging by including photographs and graphics. Add photos of people putting stickers on different products to give your audience some ideas.
Post on a regular basis, at least once a week or every two weeks. Also, don't make it too salesy! Your audience should, of course, know that you sell stickers, but don't force it upon them. Make your content informative and educational.
Boost traffic to your blog by using SEO and share and promote every blog on social media. If you don't feel like writing is something you're good at, consider hiring a content writer to ghostwrite your blog (write it for you and publish it under your name). They can also help improve your blog's SEO ranking.
Distribute branded stickers.
Make some nice stickers with your business information and give them away for free wherever you can. Include extra branded stickers with every purchase. People generally like stickers, and they also like freebies. If you give them cool stickers, they'll stick them somewhere, and you'll get free advertising.
Slap stickers on your car.
Create some funny bumper stickers to attract attention while on the road. Make sure to add details about your business as well. A lot of people get stuck in traffic, and you can provide a little bit of entertainment while promoting your custom sticker business at the same time. Your vehicle can become your moving billboard!
To Sum Up
We hope this article has given you useful advice on how to start a custom sticker business and make it profitable. It's best to start by developing a business plan. Find a niche by conducting market research. Unleash your creativity and design awesome stickers that will sell in a jiffy. Choose a fair price that shows their quality and doesn't undercut anyone. Pick your shipping partner carefully by taking all the important factors into account. Build a website on an eCommerce platform and promote it like crazy. And good luck!