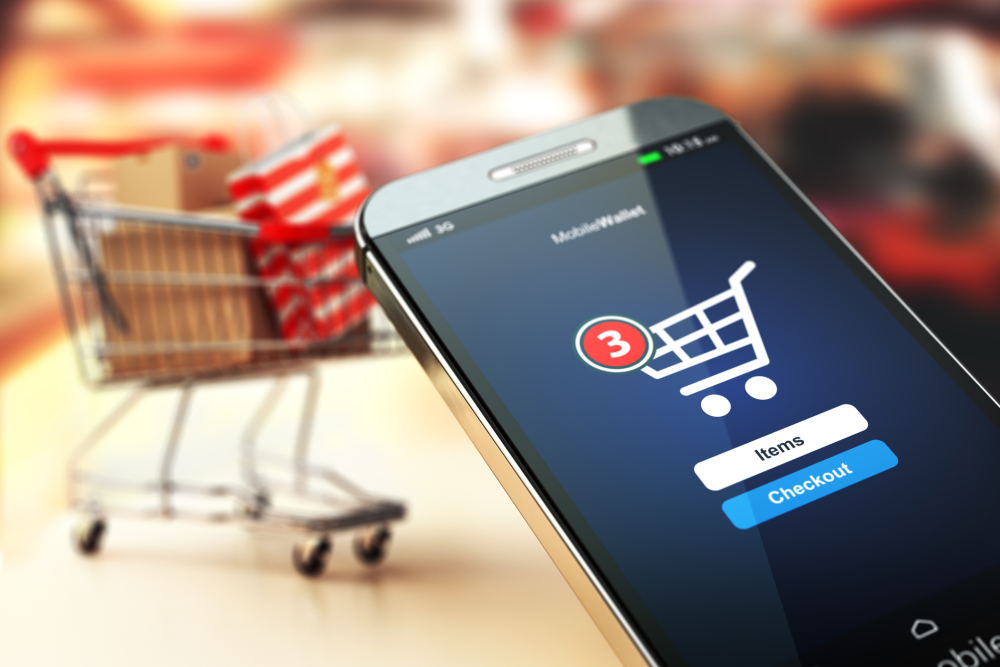 It's no secret that upselling and cross-selling can be major drivers of revenue growth for eCommerce businesses. Industry leaders like Amazon report revenue increases of nearly 35% as a direct result of upselling and cross selling efforts. If you're not currently using these tactics on your eCommerce site, it's time to embrace this trend in online selling and see for yourself what online giants have been experiencing for years.
Although it might seem daunting to get started, it doesn't have to be! Read on to learn more about how to set yourself up for success as you implement these techniques on your eCommerce site.
What is Upselling?
Upselling is all about the power of persuasion. When you upsell a customer, you're convincing them to spend more money on the item they are purchasing by opting for a more premium model. A common example would be in car sales, there are base models and upgraded models with additional features. In the eCommerce world, upselling comes into play when you have different versions of an item all at different price points, like convincing a customer to spend an extra $200 on a larger television.
What is Cross-Selling?
Cross-selling is sometimes referred to as "bundle" or "add-on" selling. This is when you suggest complimentary items to a customer based on what they already have in their cart. These complimentary products can be from a completely different category, but are items that could be used together or that your customer might be thinking of at the time of purchase. An example of this would be to suggest adding socks when a customer is looking to purchase a pair of shoes.
Start with Customer Research
The first step to effectively using upsell techniques on your eCommerce site is to gather as much data as possible about the buying habits of your customers. What sorts of things are typically bought together? What is your average cart value? How popular are premium versions of a product in comparison to base models? Knowing all of these things will give you a solid base to work from when crafting your online upsell tactics.
Determining what an individual customer might be interested in adding to their cart or paying extra for is the vital first step to any effective upsell or cross sell. Without the data to support your decisions, you could be missing some big opportunities. Work smarter, not harder!
Deliver the Right Message at the Right Time
Simply putting an image of a complimentary item in the sidebar of your checkout might not be enough to entice an upsell. Placing the right message at the right time can compel your customer to take action where images fall short. What exactly makes this product a good fit for this customer? Why is the premium model worth the money? Test website copy that goes along with the additional offerings to see exactly what resonates with your audience.
In addition to what you're saying, test when you're saying it! Do you want to group certain items together toward the beginning of the buying process? Maybe suggest add-ons closer to the end? Introducing premium models or bundled items at the right point in the customer journey could have a big impact on customer engagement. The last thing you want is for your website visitors to leave your site due to too many aggressive suggestions to spend more money. Successful upsell and cross-sell campaigns strike the perfect balance of persuasive but not overbearing.
Make the Checkout Process Easy
Once you've optimized your images and messaging and customers start to engage with your upsell and cross sell marketing, you want to ensure that their checkout experience is seamless and hassle-free. Employing upsell and cross sell techniques helps increase the overall average cart value of your eCommerce store, so making sure your payment flow is optimized to reduce cart abandonment is the essential last step to seeing success with these kinds of campaigns.
One thing you should do is make sure that you're communicating with your customers throughout the process. What are the shipping options? How many sections on the form are there to complete? Being upfront about the process from the beginning sets expectations and helps your customers navigate better.
Another important thing to pay attention to your branding. Your eCommerce site is a reflection of your brand, and that branding should continue all the way through the online payment process. This increases trust with your customers and improves the chance that they will complete the sale. Also, a huge revenue driver for online businesses is repeat sales, so improving your brand recognition and loyalty throughout the entire payment experience could mean big things for your business.
At the end of the day, the most important thing to consider is what will drive more revenue to your eCommerce business. Employing effective upsell and cross-sell techniques is a great way to increase the overall value of individual sales on your site and keep your customers coming back for more!
What upsell and cross sell techniques have you found to be most effective on your eCommerce site? Let us know in the comments!
---