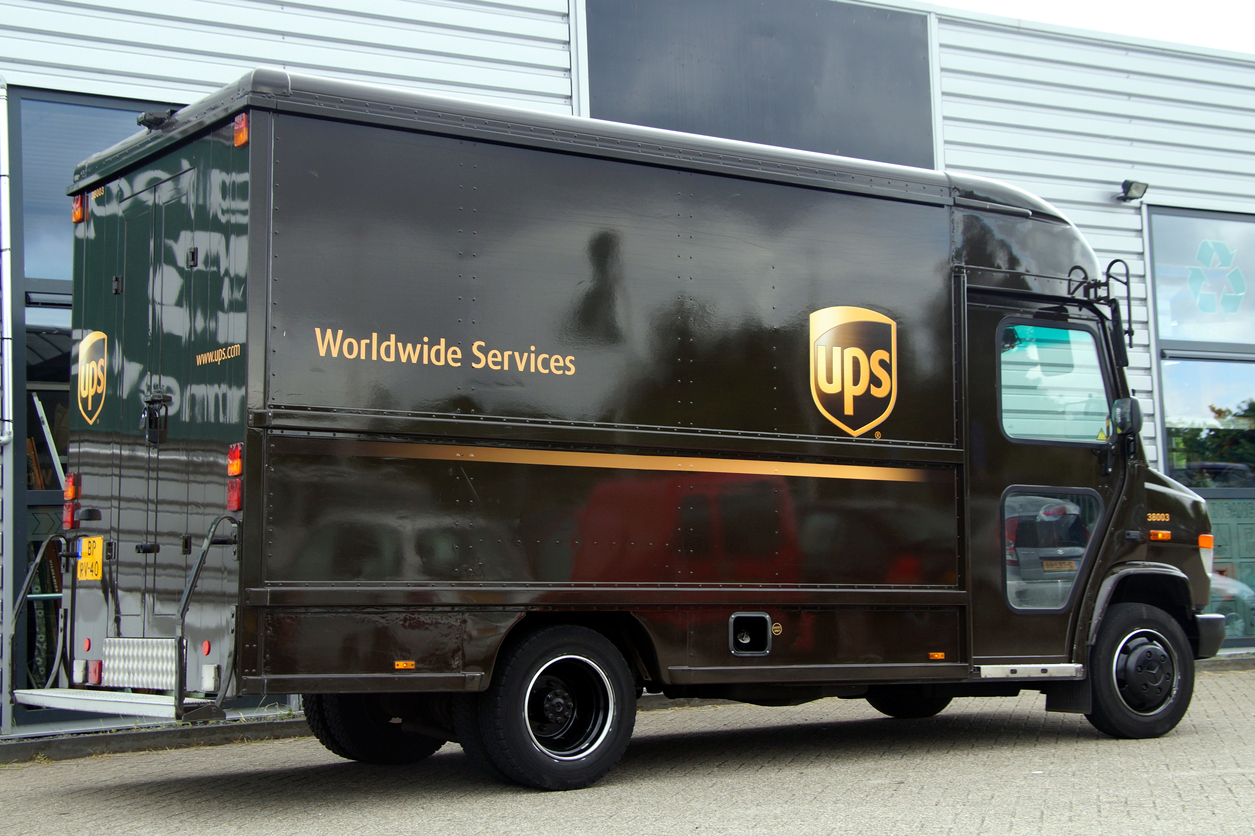 For every e-commerce business owner, weaving together an effective shipping strategy lies at the heart of their business model. This is especially true if they engage in cross-border selling. Between 2019 and 2023 alone, the global e-commerce logistics market size is slated to grow by a staggering $81.78 billion, with most of the contributing factors falling in the cross-border e-commerce territory.

As a business owner in the industry, you understand the importance of laying a reliable logistical foundation for shipping. The convenience of being able to order and receive online products in a timely manner can directly influence the decision of buyers and drive sales. This is the primary reason why you might have rightly chosen a logistical giant such as UPS, DHL, or FedEx as your shipping partner.
And while many brands initially aim to take a simplistic approach to shipping, issues soon seem to crop up. This blog is about one such prominent issue that you, as an e-commerce business owner, are set to encounter sooner or later – claiming refunds for logistical failures and how you can save tons of money along the way.


Running Through the Basics
Let's understand this with a quick scenario. Suppose that you have set up your e-commerce store and have partnered with UPS for your shipping needs. If you send out a thousand shipments per month, it's only a mathematical probability (not 'if' but 'when') that a few of these shipments would fail to meet the initial shipping standards that both the parties have agreed to.
As you must be aware, UPS offers service guarantees for all of its shipments. This means that if they fail to deliver certain shipments on time (even a delay of 60 seconds), you instantly become eligible to claim for refunds. It doesn't matter if you ship through UPS Ground, UPS Next Day Air, or UPS Next-day Air saver; a 100% service guarantee is applicable in each of these cases.
To quote UPS on their money-back guarantee: "Where the money-back guarantee operates, if we deliver outside our time commitment on applicable services, we will on request refund or credit you with the shipping charges."
While this seems enticing at face value, there are numerous clauses that govern the actual refund process. In fact, the process of refunds is so complicated to keep up with that it is practically impossible to track every eligible shipment issue and go through the entire lifecycle of refund audits for each one of them. This leads many merchants to simply not utilize the money-back guarantee.


Why Should You Claim Refunds from UPS?
Shipping costs are the second-highest cost centre for an e-commerce business. In fact, unexpected shipping costs can have a direct negative impact on your conversion rates. As many as 28% of the shoppers tend to abandon their shopping carts in such a scenario.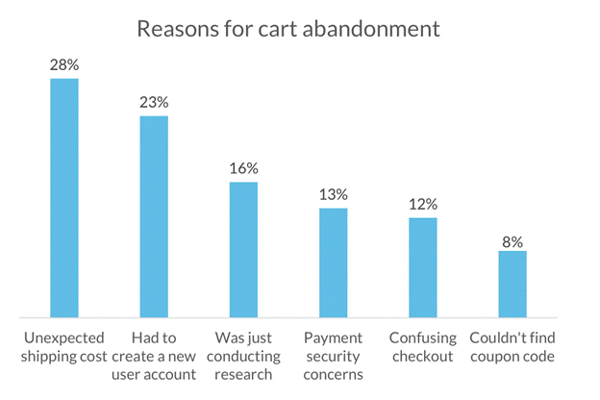 As a result, driving down your shipping costs should be amongst your primary conversion tactics. In our scenario, this automatically translates to filing for refunds and retrieving money for service failures to significantly save on your shipping costs. Research from AuditShipment suggests that refunds from late deliveries alone can help you bring your shipping costs down as much as 12%.
And apparently, this is just the tip of the iceberg. In all, UPS states that there are around 50 service errors that are eligible for refunds. These range from lost/damaged goods and invalid/extended DAS to erroneous delivery proofs and invalid residential surcharges. You can even claim refunds in the case your package has been incorrectly weighed or inaccurate discount has been levied.
This calls for setting up a thorough audit of your UPS invoices on a monthly basis to eliminate overpayments due to errors. Not only will this bring down your shipping costs, but it will also ensure that your operations are optimally set up.


How to Secure UPS Refunds
As discussed, UPS does award refunds in as many as 50 service failures. But that does not necessarily mean that all service types are included in this list. As stated in their policies, there are clear and certain exceptions such as poor weather conditions, riots, or political turmoil. The service guarantee stands void in case any of these conditions arise.
Hence, the refund process begins with checking for eligibility of the service failure of the UPS shipment that is in question. UPS will warrant money back only if the delivery failure falls outside the above-mentioned exceptions and within their said refund framework. And, as expected from a refund process that has been intentionally kept complicated to make users think that it's an unwelcomed hassle to file for refunds, the rejection rate of claims is high. Moreover, your relationship with UPS may also be negatively impacted when you are overwhelmed with wrong claims or vice versa.


When to Apply for Claims
You become eligible to file a dispute with UPS if a package is not received even after 24 hours of the promised delivery date. But before you do so, it is crucial to ensure the following:

The package or refund should not have been already retrieved by someone.
Any claim for late packages must be filed within 15 days of the promised delivery date.
Any claim request made after the expiration period will not be considered legitimate by UPS.
Once the claim has been successfully filed, you are notified of all relevant future updates regarding the claim through the opted notification medium. It is also important to note that it can take an average of 10 days to process the issue.


Challenges in Receiving UPS Refunds
As it stands for any e-commerce business (especially the newest ones), the foremost challenge in going through such a tedious money-back process is that they are time-strapped and often short of resources. It is an excruciatingly mundane and resource-intensive task to go over every line item on each UPS invoice. Not to mention that it is painstakingly easy to miss out on a couple of claims or errors when there up to 50 carrier errors that are eligible for refunds for every invoice! On top of this, the claims guarantee of UPS is subject to the following additional conditions:

Every package and the ensuing details of the shipment should have been accurately recorded in a UPS Shipping System.
Even if UPS has been contacted within 15 days of a failed shipment, critical details such as the consignee's name, address, shipment date, package weight, and UPS tracking number should be accurately shared.
The guaranteed delivery schedule of UPS should have been obtained by either referencing accurate details on the company's website or by contacting a UPS Customer Service office (this essentially means that these conditions are forever subject to change).
And numerous other niche conditions.

The resulting realization often tends towards the impossibility of manually detecting these errors, pegging the refund process as a laborious task.
Ideal Solution to Refund Challenges
While manually compiling and cross-checking every invoice for every possible error is always an option, automation of this process delivers a much-needed respite.
With the right automation features, you can systematically audit your UPS invoices with blazing fast speed and accuracy. An automated audit aims at optimizing and managing your shipping expenditure by automatically searching for and optimizing all overcharges and billing errors.
AuditShipment is one such tool that acts as a one-stop solution to automate your entire UPS-invoice auditing process. Our AI-powered algorithms scan through thousands of invoices within minutes to highlight refund-worthy issues such as overcharges, errors, and service failures. This effortlessly helps businesses save up to 16% of their shipping costs!
As per the norms of UPS, this involves breaking down the cumbersome process into its three components:

Identifying the service failures that have occurred for every delivery
Segregating the delivery exceptions that are eligible for refunds
Disputing valid UPS claims according to relevant guidelines and policies

Key Features of AuditShipment
Advanced algorithms that have been programmed to audit UPS invoices at both service and invoice levels.
Integrations with all major shipping carriers within 30 seconds, including UPS, FedEx, and DHL.
Complete shipping profile analysis within 24 hours and uncovering every possible overcharge and error within 3 days.
Smart audits which introduce end-to-end automation of the money-back recovery process and bring in savings within 7 days.

The ability to leverage such intuitive automation can enable you to quickly turn the tables and start saving on your shipping costs overnight.
You can learn more about their process and the various benefits on the AuditShipment site.
Rounding it Up
Once your e-commerce business is off the ground, scaling it to unprecedented heights stands as the next hurdle. But this can quickly turn into a bottleneck if your supply chain is ridden with cost overruns. By adopting an automated refund management system and integrating it as a core part of your after-sales process, you can begin optimizing logistical spillovers. Since this is an obvious node of revenue optimization, you would be leaving money on the table if you are not leveraging this opportunity.