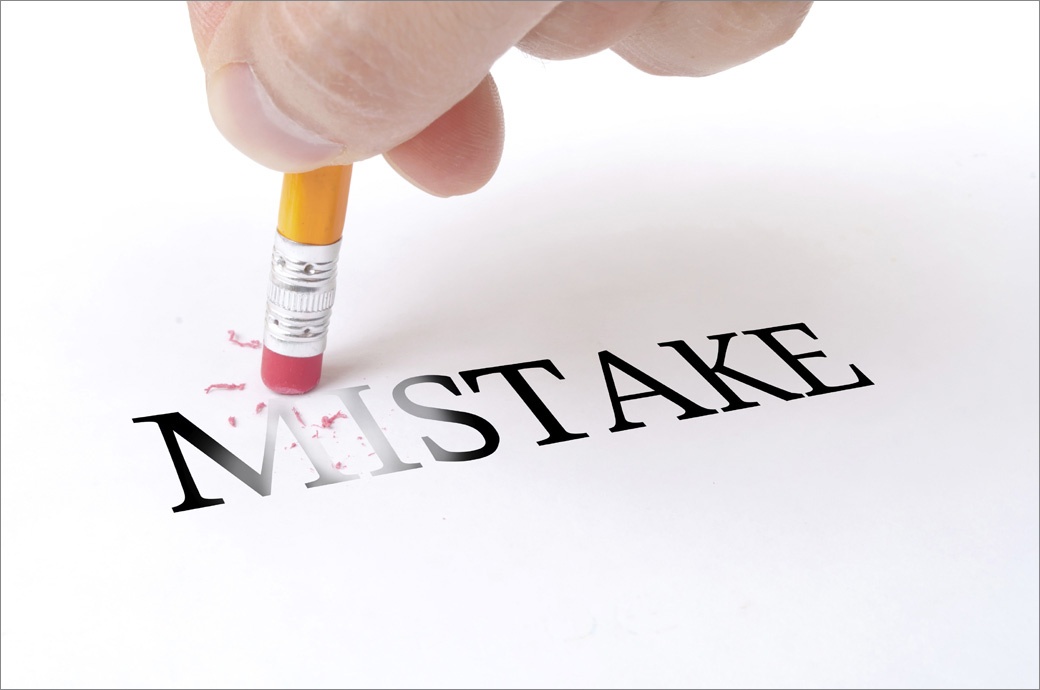 Website development is a tricky concept that many retailers and businessmen are still trying to figure out.
Designing your own e-commerce website is definitely not an easy feat, especially if it's your first time. E-commerce websites are not just a place where you find product listings and scores of catalogs. No, the platform offers customers a comprehensive shopping experience, and that includes the page design and payment options etc. as well. Building a shopping website is just the first step; the real work begins once you have launched your store.
Who said beginners must learn everything the hard way? Learning the ropes of e-commerce via trial and error is not really a smart or lucrative way to go about it. We present to you the ultimate guide, a comprehensive list of some common mistakes that can cause significant damage to your online reputation.
Check them out, so that you can do better.
Choosing the Wrong Platform
First things first, the website building platform forms the foundation of your e-commerce website. It is the platform that decides the performance, reach, appeal, design, and success of your store. You cannot afford to screw it up. Now, most of the website builders available online are based on the WYSIWYG framework that allows you to create functional websites without having to write a line of code. However, there are others that do require some basic coding skills. Also, different website builders serve different purposes. Some are best suited for blogs, while others assist growing startups.
Choose a platform that best suits your requirements and has all the elements you'll need to create the web store. 3dcart, Shopify, Joomla, and BigCommerce are some of the top ecommerce website builders and platforms that most entrepreneurs pick for building their stores.
No Logo
Once you have selected the right platform and developed the website to your liking, the next step is to establish its online identity. The domain name and hosting service form this identity of your website that gives your platform the much-needed recognition and appeal. That's not all though. Most e-commerce websites if not all also feature a unique logo along with their name for better visibility. A logo is usually the first thing any visitor notices about your website that creates a lasting impression in their minds. Contrary to popular belief, you don't really have to spend a fortune hiring designers and professionals to create a logo for your website. There are loads of free or cheap options online where you can create your website's logo in a matter of minutes.
Not Having Images
Customers judge your website by its cover. If it's eye-pleasing, it's interesting and hence appealing to the visitor. No one really bothers reading the extensive blogs and lengthy descriptions that you include on your website. Images, video tutorials, and graphics work far better. Incorporating the logos and brand names of the popular companies in your store is a surefire way of grabbing the present and potential customer's attention. They are likely to be drawn to websites that feature well-known brands rather than those that have no images or logos to prove the authenticity of the product. Of course, you will have to get the copyright from the companies before adding their logos on your website.
Incorrect or Incomplete Contact Information
A lot of web marketers and webmasters have underestimated the power of the About Page. Surveys and studies prove that the About Page is the second or third most viewed page of any website. Not having this particular page in your store diminishes your chances of success considerably. Don't skip this page or provide incomplete information, it hampers the credibility of your website significantly. The About page provides a great opportunity to tell your story, add the necessary contact information and also include the authentic location details of your store. Even though the store is online, the viewers still want to know about the geographic location where the products are shipped from. Also, refrain from using a generic email address; it's best to create a separate email (one that includes your domain name) so that it's instantly recognizable.
Having no (or Excessive) Social Proof
Simply creating a web store is not enough; you also have to advertise it aggressively. The social media networks are a great platform for spreading the word about your business. Here, you can not only reach out to more people but also get an idea about the trending topics and themes prevalent in the market. Adding customer reviews and comments on your website also encourages more people to check into your store. Although, we recommend that you not create a "reviews" section until you have enough reviews (and positive ones) to feature in there.
Having no SEO Strategy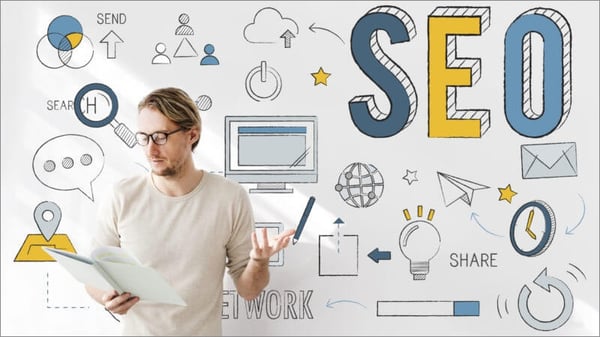 No matter how professional and appealing your website is, it all comes down to how well you rank on the major search engines. Being featured on the first page of the search results automatically enhances your chances of success. A good SEO ranking or search engine optimization is crucial for your website. And unlike what most people think, SEO is not just about including a few keywords and popular search phrases on the website. SEO includes loads of other elements; it gives you an accurate idea of what to post and when to publish it so that the content is seen by a maximum number of users. An effective way of boosting the SEO of your page would be to include plain text captions for all graphic content (search engines like Google can only recognize plain HTML text).
Overusing Pop-Ups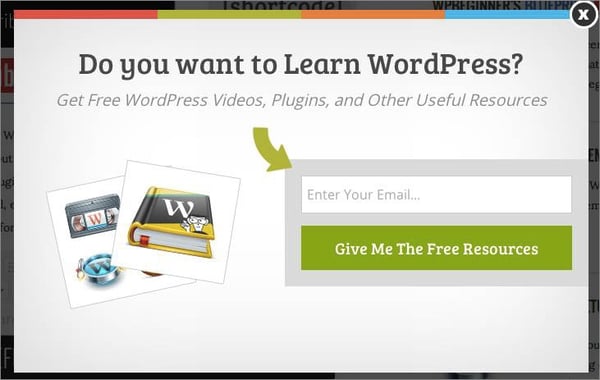 Ads are a good way to earn some extra money on the side if you use them intelligently. A study reveals that over 55% of the visitors who come on your website leave within the first minute. You have a really short span of time to convince the visitor and appeal to his interest. Pop-up ads are flashy, catchy and very effective in capturing the attention of the user. The graphics used in these short ads aggressively advertise your product or related products in your store. What's more, you can also earn some money featuring these ads in your e-commerce space. A word of caution, don't overdo it. Pop-ups can be irritating and often overwhelm the user into quitting the website sooner than he intends to if he cannot access the information on the website.
Not Optimizing the Site for Mobile Devices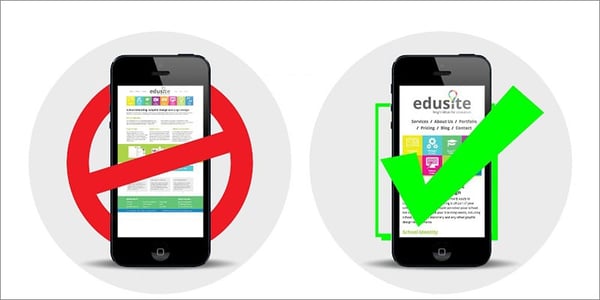 More than 50% of the people online access the internet on their smartphones and not on the standard desktop or laptops. These records have only grown over the years as more and more people are switching over to mobile phones. As an e-commerce entrepreneur, you should do your best to tap in and monetize on this opportunity. A website designed only to suit the desktop screen is not very accessible for the mobile user. Responsive design is not just a requirement but a necessity for e-commerce stores. Many e-commerce site building platforms allow users to create mobile-optimized websites that can be viewed and accessed across all screen resolutions and devices.
Ineffective CTA
CTA or call to action is another effective way of gaining subscribers. Call to action buttons that pop up almost immediately when you open the home page of a website grab the visitor's attention. Your website can have the most amazing design and content but it is of no use if the audience has no idea what to do with it. The CTA button tells your customer what exactly he/she must do to express their interest and get the best offers and discounts from your website. However, all said and done, CTA should be included subtly in your store. Don't add huge pop-up buttons on every page as it would only confuse the viewer.
Not Doing any A/B Testing
A/B testing is perhaps one of the most important tools for market research used by most e-commerce websites. It basically helps entrepreneurs understand customer preferences and see what's working and what's not. Here, two versions of a web page are tested on two different groups of customers. The reactions and feedback of both groups A and B are then monitored, recorded and analyzed meticulously. A/B testing is a great way to improve the overall shopper experience. And it just doesn't limit to products, webmasters can also use the tool to check the credibility of their site design, checkout process, and other shopping options.
Conclusion
The tech-savvy online shopper is not simply looking for lucrative product deals but expects a comprehensive and convenient shopping experience. Newbies in the industry usually have a tendency to commit the simple errors discussed above. However, with a little awareness and alertness, you can get past these obstacles and enhance your web appeal immensely. Avoid making these simple but dangerous ecommerce mistakes if you want to improve your website ranking and expand your business globally.
---