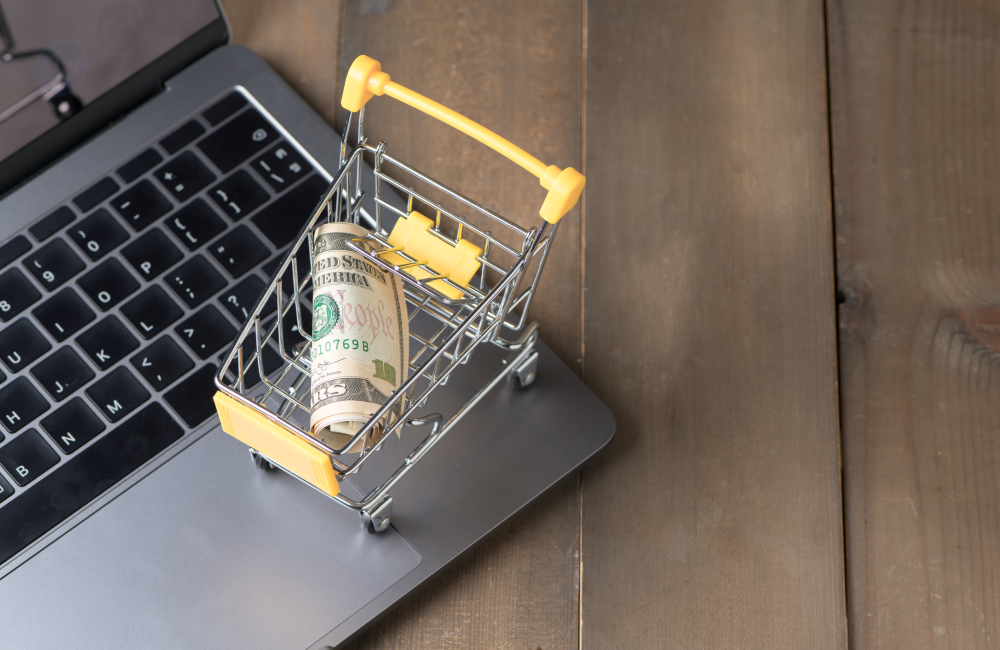 If you own an online store, you've spent a fair amount of time worrying about cart abandonment. Abandonment happens on every ecommerce website, but that doesn't make it any easier to swallow.
Most online store owners want to know one thing: why? Why do customers start a shopping cart online, and then abandon it? The reality is that there are millions of reasons. Understanding the most common ones is a key first step in lowering your online store's abandonment rate. Doing something about it is the crucial next step.
When abandonment makes you want to jump up and rescue those poor abandoned carts, your best weapon is email. Email marketing, generally, is one of the most effective marketing tools in your arsenal. It just so happens that abandoned cart emails are also the reigning champions of the email world.
With an average of 7 out of every 10 orders left uncompleted, addressing cart abandonment should be high on your list. With that in mind, here are 3 types of abandoned cart emails you can send to recover those orders and stop flushing sales down the drain.
The Reminder Email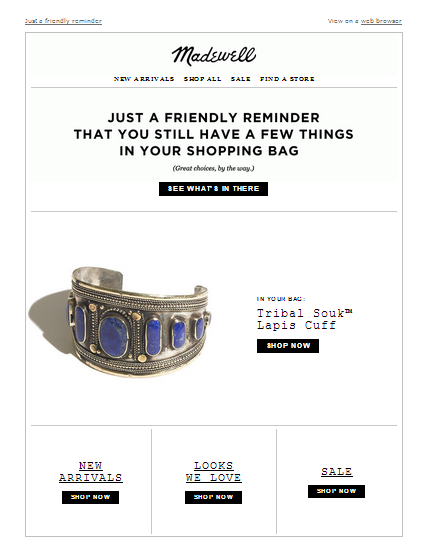 You and your customers aren't that different at the end of the day. You both spend a lot of time online and are prone to many of the same challenges the digital world presents. That's why you can appreciate how easy it is to get distracted online.
You fill your online shopping cart, head to checkout, and then… another tab starts flashing NEW MESSAGE. Or you get a Slack notification. Or your tummy rumbles because it's 2pm and you forgot to have lunch.
There are a million ways to get distracted online. And with a million more things tugging at our attention, it's easy to forget about the first task altogether.
This is a huge factor when it comes to shopping cart abandonment. That's why a quick email reminder that you have items in your shopping cart has the potential to recapture a big chunk of your store's abandoned orders.
The Discount Email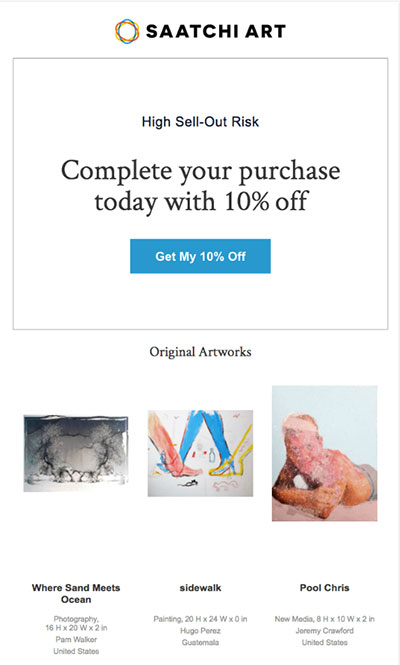 Since cart abandonment is such a big problem for ecommerce businesses, we put a lot of effort into figuring out why it happens. Reasons for abandonment are as wide and varied as your customers, but a few causes often bubble up to the top.
One of the most common? Unexpected or high shipping charges.
You've shopped online. You can understand the feeling of getting all the way to the "review order" page, only to find out that shipping charges almost double the total price. And you probably abandoned that cart.
Your customers are the same. Whether it's shipping, taxes, or other fees driving up the cost, no one enjoys paying way more than the product's listed price.
Abandonment caused by high price discrepancy gives you an easy opportunity to win back the sale by offering a discount. Offering a small amount off (say 10% or so) a customer's order is often enough to convince them to come back and complete the order.
The Last Chance Email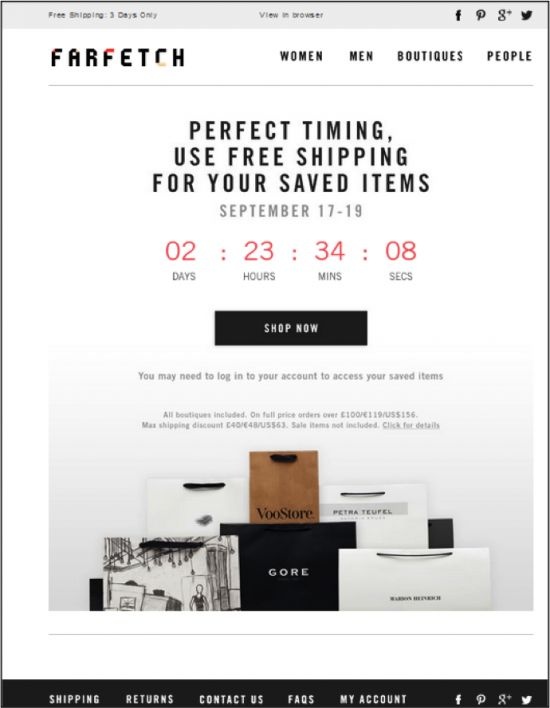 When was the last time you read an email and promptly forgot about it? Today? The same thing happens to your customers. That's why we recommend sending a full sequence of at least 3 emails before you give up on an abandoned cart.
To get customers to convert right now, your emails need to create a sense of urgency. Showcase a clear reason for them to drop what they're doing and check out immediately, or risk losing out. Whether you're running out of stock or the discount is about to expire, your goal is to stir customers' fear. Fear of missing out on the item they were so excited about.
That's where the last chance email comes into play. When all else fails (reminders, discounts, offering up your first born child, etc.) an email saying "last chance" can make a big difference. Learning this is their last chance to own the product or take advantage of a discount draws disengaged customers back in.
Stop Flushing Sales Down the Toilet
Success in the ecommerce world is all about making the most of the people who peruse your store. When abandonment is high, it cuts into your revenue and makes it hard to sleep at night. Use the emails above to win back some of those abandoned carts, so you can sleep soundly.