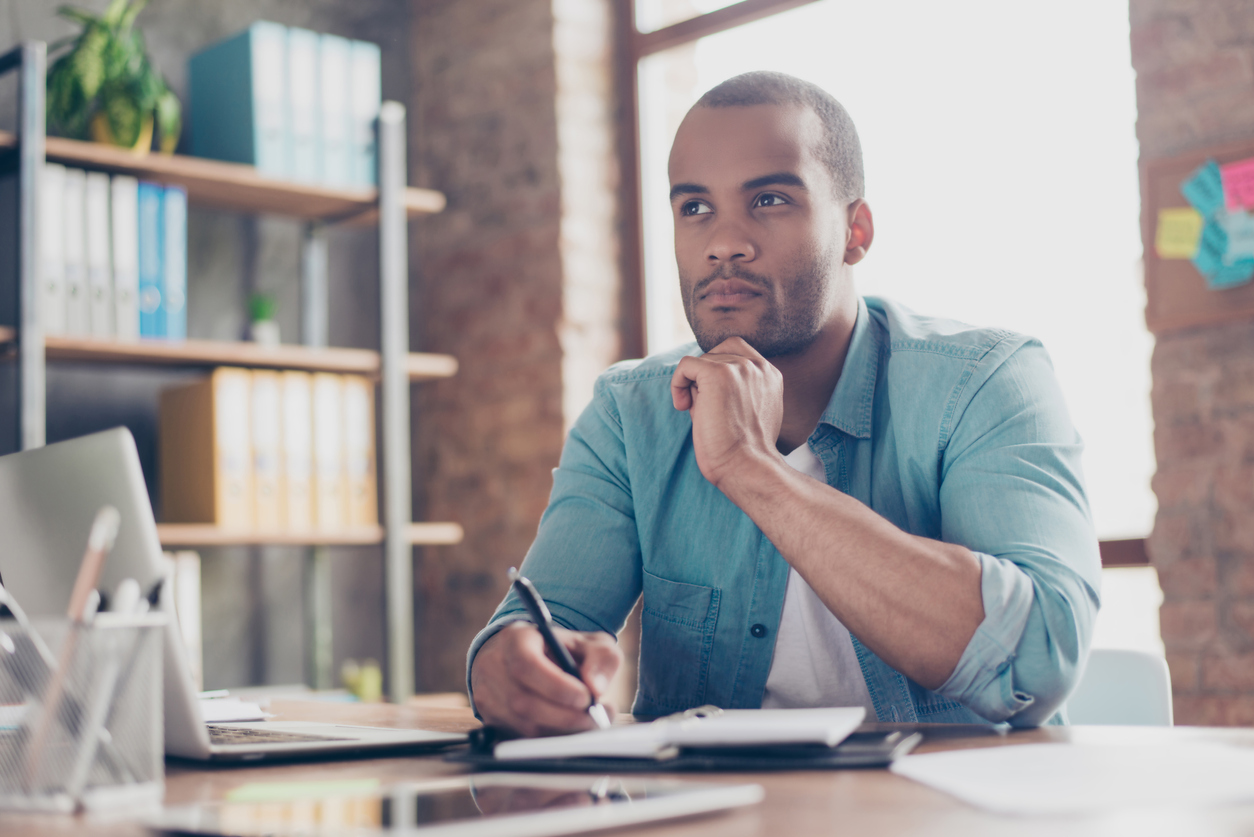 At 3dcart, you and the success of your business are our top priorities. We're happy to announce that we've overhauled our plans and pricing structure to better serve your needs as an eCommerce business and help encourage your growth.
We're always looking for new ways to improve the experience of our merchants and the value of our service, and to that end, we're pleased to introduce you to our new Unlimited eCommerce plans.
Unlimited Bandwidth to Handle Increasing Traffic
Bandwidth is an unfortunate fact of life on the internet — every visitor to your website; every image they view; every single customer you earn; they all use bandwidth to shop on your online store. That's why so many eCommerce providers limit your bandwidth and charge overage fees when you exceed that limit — and we used to be one of them.
You asked, we answered: 3dcart is proud to announce that we've eliminated all bandwidth limits from our new plan structure. Now, even for our Startup plan ($19/month), you're free to pull in as much traffic as your marketing can earn without ever paying an overage fee again.
Not only will this keep your expenses more consistent, you'll also never have to worry about the side effects of unexpected popularity. If your store is suddenly able to pull in thousands of visitors a day, you're free to enjoy the opportunity without sweating over how much it will cost you.
If you've been afraid to market too aggressively due to bandwidth concerns, switching over to one of our new plans will ease those fears forever.
Increase Your Catalog with Unlimited Products
Product limits are another common feature of eCommerce platforms. Sometimes only the lowest-level plan has such a limit; other times, limits can be found on all plans. Sometimes these limits are quite high, but other times they're restrictively low. In almost every situation, we think these limits should be a thing of the past.
Product limits don't always get in the way. Some businesses do start out with a single product or a small collection of products, but this isn't always the case. All businesses are in unique situations and a brand new startup could easily have hundreds of products available from the outset.
The problem with a product limit is that it always looms over you, causing you to second-guess any decisions to expand on your selection. If you're planning to grow, you'll probably hit that limit eventually and need to plan around it. There are too many variables and too many questions, so we decided to make it easier by simply removing product limits altogether.
Now, you can have unlimited products in your 3dcart store.
Choosing the Right Unlimited eCommerce Plan
In addition to removing product and bandwidth limits, we've also slightly repurposed our plans to make them a bit more distinct from one another. While our plans still follow a tiered structure (in which every higher-level plan adds functionality and features) and support a simple progression for a growing business, not everyone simply starts on 3dcart Startup and moves up. Some businesses are ready for a higher-level plan at the outset, so we've made some small changes to make this choice easier and help businesses in all stages judge which plan is best for their needs.
How to Choose a Plan
To choose a 3dcart plan, start by evaluating your budget and the size of your business. Each plan comes with a number of Staff Users appropriate for businesses of different sizes. Each Staff User consists of one login and password to which you can assign an employee and give them permissions to access the parts of your store administration as desired:
3dcart Startup ($19/month) has 1 Staff User, fit for a sole proprietorship or brand-new business without any employees besides the owner.
3dcart Basic ($29/month) has 2 Staff Users, perfect for a business owner and assistant or other second employee.
3dcart Plus ($79/month) has 5 Staff Users, great for a growing business that needs to assign a few different roles such as fulfillment managers or customer service representatives. This allows for more specialization, which is handy as business gets busier.
3dcart Pro ($229/month) has 15 Staff Users, allowing you to cover all of the above and more; for example, sales representatives that can be tracked with the included Sales Rep module.
Next, if your business is already established or if you have projected numbers available that suggest how much you expect to sell in a year, compare the revenue tiers:
These revenue tiers represent the estimated sales volume that can be supported on a plan's infrastructure. We explain them in more detail below.
Finally, look at 3dcart's features. You can see a detailed breakdown on our Unlimited eCommerce pricing page, but here's a brief summary:
3dcart Startup ($19/month) is a great, affordable choice for a startup (as its name would suggest). It has all the basics for starting and growing a successful online store, including more features at this price point than any other platform. You'll immediately have everything you need to start building and growing your business. As mentioned, we removed product and bandwidth limits to help even the newest business operate without restriction.

3dcart Basic ($29/month) is ideal for smaller businesses that are ready to branch out to eBay and Amazon and handle increasing numbers of customers with a built-in CRM (formerly only available on higher-tier plans). You'll also have expanded promotional tools in the form of Daily and Group Deals, and improved returns handling with a built-in RMA system. With even more features than Startup, Basic is a great choice for a wide range of businesses.

3dcart Plus ($79/month) is our complete marketing suite, great for businesses that want to actively pursue growth with even more features including a variety of powerful marketing tools such as email newsletters, a loyalty rewards program for your customers, our Abandoned Cart Saver, gift registries, Facebook Dynamic Ads for ultra-targeted social media advertising, and much more.

3dcart Pro ($229/month) is our eCommerce automation solution, built for the efficiency a growing business needs. Automation Rules, email autoresponders, pre-order functionality, and our Autoship™ subscription system are just some of the versatile eCommerce automation features found in this advanced plan, along with a Sales Rep module that lets you assign and track sales representatives.



Now, quickly jot down some answers to the following questions:
How many Staff Users will I need?
Think about how many others, besides yourself, that you'll want to allow access to your website's dashboard.
What's my annual sales volume?
This refers to your trailing 12-month sales volume. If you don't know this yet, you can probably skip this question because your business is either too new, or not yet profitable enough to need to consider revenue tiers.
What features do I need? Take some time to learn about 3dcart's features and how they can help you run your eCommerce business. If there are specific features you know you'll need right away, like a CRM or Customer Groups, make note of them. You can always upgrade your plan at any time, so if you're really on the fence between two plans and Staff Users or sales volume aren't a deciding factor, you can start with the lower plan and upgrade as soon as you decide you want the additional features.
Finally, compare 3dcart's plans according to the Staff Users, sales volume, and features you've noted as being appropriate for your business.
Still wondering about revenue tiers and sales volumes and how they work? Let's get into that now.
Keep Expenses Low with High Revenue Tiers
In case a quick definition is needed, revenue tiers are the estimated sales volume levels that can be supported by any particular plan. These numbers aren't chosen arbitrarily; rather, sales volume is the metric used to help us estimate your online store's volume of orders calculated at an average order value. This in turn translates into your number of visitors based on an average conversion rate. These metrics inform us of the type of infrastructure your website needs to achieve ideal performance to convert visitors into customers.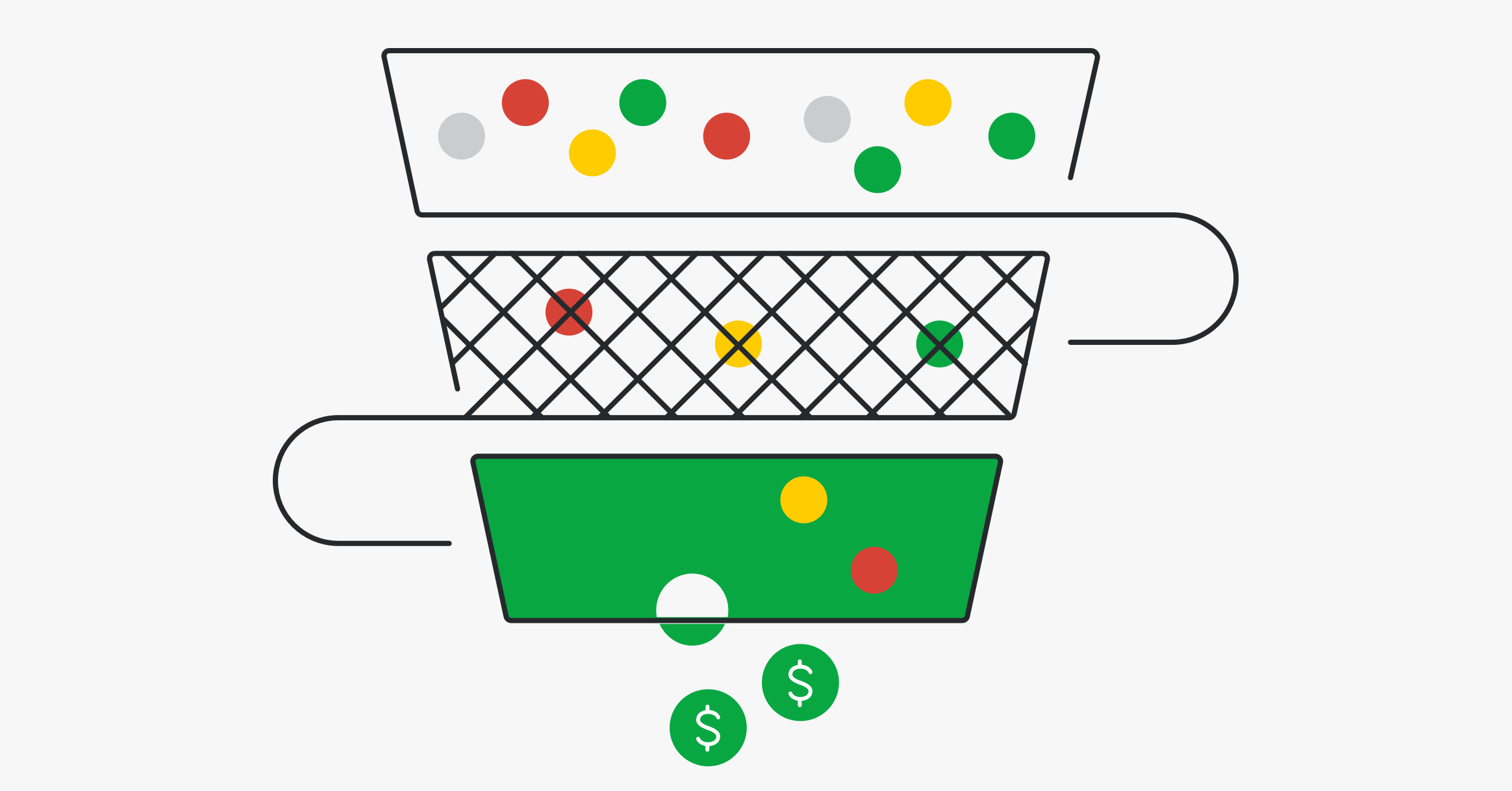 Source: Pipedrive
When an eCommerce business exceeds its revenue tier, it's a signal that order volume is close to straining the infrastructure, making it time for the plan to be upgraded. Business owners often dislike the idea of being raised to a higher plan automatically, so it's no surprise that revenue tiers are a point of contention in the eCommerce world — but they don't have to be.
When it comes to web hosting — especially eCommerce hosting — revenue tiers are necessary because busier, more successful websites simply need more powerful infrastructure to handle the increased traffic and number of transactions. As a business grows and becomes more demanding on server hardware, it must progress upward into higher-tier plans to offset its increased need for resources.
A revenue tier system allows us to prioritize resources to ensure that every 3dcart merchant gets the best possible experience, both for business owners and their customers, and also helps us keep our plans low-priced. But we took a different approach than our competitors, because we strongly believe that revenue tiers should make sense and never threaten your business.
We sought to balance the technical needs of our clients' online stores with a fair plan progression system that would allow for business growth at a steady rate without raising your plan too early.
Let's put this in context with a quick comparison between 3dcart's revenue tiers and the ones used by BigCommerce. It's instantly evident that not only is our plan pricing better, but our revenue tiers are far less restrictive:
| | | |
| --- | --- | --- |
| 3dcart | | |
| Startup ($19/mo.) $50k | n/a | n/a |
| Basic ($29/mo.) $100k | Standard ($29.95/mo.) $50k | Personal ($29/mo.) $50k |
| Plus ($79/mo.) $250k | Plus ($79.95/mo.) $150k | Professional ($79/mo.) $100k |
| Pro ($229/mo.) $1M | Pro ($249.95/mo.) $400k | Business ($299/mo.) $500k |
Now let's compare the pricing of 3dcart's lowest-level plan with BigCommerce's lowest-level plan.



On BigCommerce, exceeding a 12-month trailing sales volume of $50k would bump you from their $29.95/month Standard plan up to Plus for $79.95/month, raising your monthly cost by $50.
On 3dcart, exceeding a 12-month trailing sales volume of $50k would bump you from our $19/month Startup plan up to our Basic plan for $29/month, raising your monthly cost by $10.
It's also worth noting that this comparison pits BigCommerce Standard ($29.95/month) against 3dcart Startup ($19/month) in the interest of comparing starter plans. If we were to instead compare by price point, and examine BigCommerce Standard against 3dcart Basic ($29/month), the difference is even more striking. 3dcart offers twice the sales volume of BigCommerce at what amounts to about $11.40 less per year (that extra $0.95/month does add up). It's clear which is the more affordable option for a young business.
Volusion is similarly-priced to BigCommerce, for the most part, with slightly different sales volume tiers, but still half or less than what you get for a similar plan with 3dcart.
BigCommerce also charges overages for exceeding revenue tiers, whereas at 3dcart we've eliminated every kind of overage charge imaginable. With 3dcart, you'll never be charged extra for any reason, whether it's for high bandwidth usage or beating your sales volume. Our pricing is 100% transparent, so you'll never need to calculate the potential extra cost on your monthly bill.
As we said earlier, revenue tiers don't need to be a point of contention and they should never hurt your bottom line. Our monthly prices are lower and our tiers are higher, allowing us to safely scale your business eCommerce hosting to meet its growing needs without damaging your ability to operate.
What About Shopify?



Since Shopify is one of the most popular eCommerce platforms, it may seem odd not to include it in our above comparison, but Shopify's pricing doesn't use revenue tiers for their plans. Instead, merchants who reach $1 million in sales volume will need to move up to Shopify Plus, Shopify's enterprise solution — but Shopify Plus starts at about $2k/month (compare this to 3dcart's Enterprise I plan at $499.99/month with an online sales per year tier of $5 million and the affordable choice is obvious).
The bigger problem for Shopify merchants is the addition of transaction fees if you use any payment processor other than Shopify Payments. These transaction fees don't sound like much on the surface, but these are in addition to your credit card processing fees, and they add up quickly, especially when your sales volume grows.
With Shopify, you'll eventually reach a point where upgrading to the next plan becomes less expensive than the transaction fees you're currently paying. Check out the amounts you'll lose to transaction fees each year at sales volumes similar to the 3dcart tiers:
| | | | | |
| --- | --- | --- | --- | --- |
| | Transaction Fee | 50k Revenue | 100k Revenue | 250k Revenue |
| Basic ($29/mo.) | 2% | $1,000 | $2,000 | $10,000 |
| Shopify ($79/mo.) | 1% | $500 | $1,000 | $5,000 |
| Advanced ($299/mo.) | 0.5% | $250 | $500 | $2,500 |
So, for example, if you're making $50k per year on Shopify Basic, you're losing $1,000 of it to transaction fees. By dividing this annual loss of $1,000 by 12 months, we discover that this is the equivalent of paying $83.34/month in transaction fees alone, plus the $29/month fee for the Basic plan. That equals $112.33/month.
If you're making $100k a year on Shopify Basic, you're losing twice as much and technically paying $224.66/month for a basic eCommerce plan! At this point, it becomes worth it to move up to the $79/month Shopify plan which will bring your transaction fees down to 1%, leaving your total monthly fee at $162.34 (including transaction fees and the monthly plan cost).
We feel this system is overly complicated and makes it hard for a customer to accurately weigh their options.
You shouldn't have to break out the calculator to understand which plan will actually be cheaper for your business, and technically you don't have to— the numbers here tell you all you need to know: 3dcart is drastically more affordable than Shopify for every size of business.
It may seem simple enough to get around this; just use Shopify Payments and those transaction fees go away, but it's not that easy: you may not be able to use Shopify Payments at all. Shopify Payments runs on Stripe and won't work for many businesses, whether due to location outside a qualifying country or the need for a high-risk payment provider to accept payments in certain industries. You might be surprised to learn just how many industries qualify as high risk, and that large-volume merchants can receive this designation solely due to high sales numbers regardless of what they sell.
Shopify Payments merchants also frequently report problems, including slow payouts or their ability to take payment being unexpectedly shut down while their funds are stuck in a hold. The fine print of Shopify Payments specifies that Shopify's Risk Analysts can identify your business as posing "elevated financial risk" at their own discretion, meaning you can be locked out from using Shopify Payments at any time, regardless of whether your industry is designated high-risk or not. Shopify policies also state that their Risk Analysts can't disclose the reasons for this decision for security reasons, so you won't even know how to address the issue. Instead, your only recourse will be to switch to another payment provider — and here come the transaction fees.
If you're ever considering Shopify and comparing pricing, always assume you'll need to pay those transaction fees eventually. You can't rely on escaping them via using Shopify Payments.
Ready for Unlimited eCommerce?
The results are the same no matter how you look at them. Not only does 3dcart offer a better value for your money, we also have the lowest entry-level plan at $19/month.
3dcart's new Unlimited plans are now available to everyone. If you're already a 3dcart customer, you won't be automatically switched to a new plan, but you're free to switch over from your legacy plan at your convenience.
Just let us know and we'll set you on the path to Unlimited eCommerce!