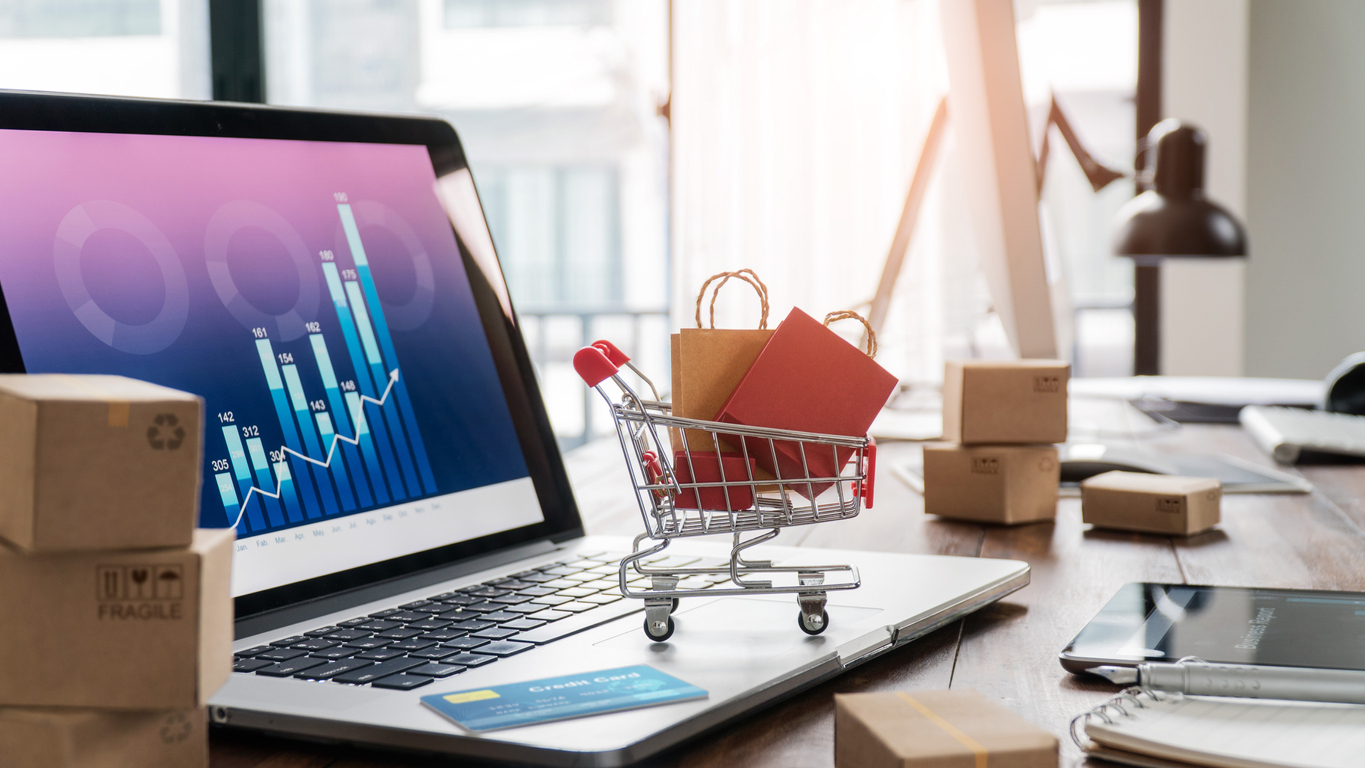 The future of eCommerce is exciting, but marketers have a lot of work to do to stay on top of the latest trends and developments.
From online shopping giants to emerging startups, the eCommerce industry is positioned for much growth in the coming years. In fact, predicting how it will evolve in the future is a fun game that many companies love to play.
Are you ready to build out your strategy for this year? If so, you're on the right track. Here are some of the trends that could shape eCommerce in 2023.
1. Hyper-Mobile eCommerce
Mobile is the future of eCommerce. In 2018, mobile accounted for more than half of all online shopping in the United States, and it will only get bigger from here on out. By 2023, mobile shopping will account for almost three-fourths of all eCommerce sales.
This trend has been spurred by the fact that more and more people are using their smartphones to shop, as well as the growing number of retailers offering mobile-optimized websites that make it easy for customers to browse and buy from anywhere. This is among the reasons why the top eCommerce marketplaces have been leveraging this consumer preference.
However, there are still a lot of eCommerce sites that aren't optimized for mobile. This is especially true for retailers new to the space that haven't switched yet from desktop-only to responsive design (or vice versa).
And while it's easy enough to launch a separate website optimized for mobile devices, this approach doesn't fully take advantage of the online shopping experience. Thus, you need to develop a robust mobile eCommerce strategy that enables you to leverage the power of eCommerce in every aspect — from marketing to merchandising to sales. And it all starts with optimizing your site for mobile devices so that customers can easily browse and buy from anywhere.
2. Artificial Intelligence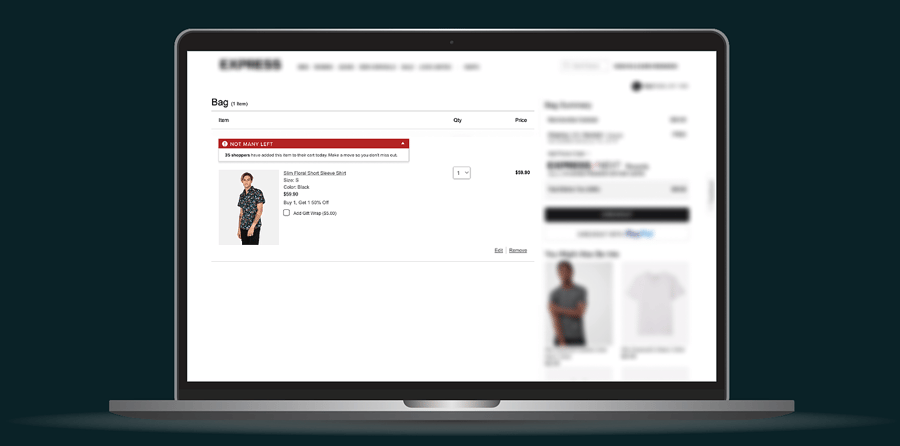 Granify, an AI-powered eCommerce platform.
AI is one of the most exciting trends in eCommerce today, and it's not going away anytime soon. It's already being used by thousands of retailers worldwide to automate processes, make better decisions and provide a more personalized experience to shoppers.
But AI is only beginning to realize its potential — and we can expect much more from it in 2023. For instance, the technology will help retailers better understand customer needs, predict customer behavior and offer them more personalized experiences. AI will also be a key tool for optimizing supply chains and reducing costs.
We'll likely see AI integrated into every aspect of eCommerce, from customer service and marketing automation to inventory management. And retailers won't be content with using AI for basic tasks anymore — they'll want it to handle more complex issues like pricing optimization and inventory forecasting.
AI-powered machine learning tools enable users to create and deliver personalized shopping experiences easily. AI technology makes it possible to bridge the gap between an idea and its execution by collecting data across multiple digital touchpoints to create specific, targeted solutions.
3. Offline Shopping
Retailers are taking notice as consumers look to shop online and in person. Many brands are starting to pivot from their traditional online sales models and instead focus on offering a seamless shopping experience across both channels.
Retailers get what they want: A way to turn their customers into loyalists is by creating an experience that is both easy and memorable. This trend is expected to continue as consumers look for brands that provide a seamless shopping experience across all channels — online, in-store, and on the go.
Physical store owners get to capitalize on this trend with a simple strategy: Offer customers an experience that's just as good, if not better, than online shopping. You can increase foot traffic and boost sales by offering your customers a reason to visit your store in person (rather than relying solely on online sales).
If you need to build a new physical store or upgrade an existing one, make sure it has elements that collectively create a good shopping experience. Aside from a physical store's aesthetics, you must ensure you have the best tech tools, like NFC-enabled POS terminals and digital displays.
4. Local Flavor
Next year and beyond, eCommerce is seen to go local. As more and more consumers look to shop online, they're also looking for ways to connect with the brands they love in person. They want to connect with their favorite brands and understand how they impact their community or society.
While this trend may seem contradictory (how can you shop from home if you want an experience?), it's a win-win situation for both consumers and retailers. Consumers get what they want: A shopping experience that feels more personal and authentic than ever before.
"Think global, act local" is the way for eCommerce businesses. To effectively adapt their brands to local markets, they must identify those audiences' unique preferences and needs.
In addition, be sure to offer quick and consistent local eCommerce delivery. This is especially important in emerging markets where consumers are less likely to have access to fast, reliable delivery services. By providing a local touchpoint for their customers, eCommerce brands can better understand the needs of their community and deliver on those needs.
5. Third-Party Sellers
As consumers demand more choices and customization, third-party sellers will play an increasingly important role in eCommerce. This trend has been evident for some time now, with Amazon reporting that 58% of its US sales come from such companies.
Third-party sellers are the backbone of eCommerce. They provide merchants and consumers with a wide range of products, services, and solutions. But their role will become even more important in the years ahead as they continue to play an increasingly central role in online shopping.
They'll also offer merchants more choices regarding fulfilling orders, providing customer support, and more. For instance, third-party sellers can help you manage your stock inventory while also providing you with new products to sell. They can also help you reach a wider audience and increase your sales.
Third-party sellers can help merchants expand their product offerings, reduce costs and increase customer satisfaction. If you're considering starting an online business, one of the first things that should come to mind is finding a good eCommerce platform.
6. Hyper-Personalization
Shift4Shop offers advanced product variants to support personalization.
Ecommerce is moving from the era of mass marketing to hyper-personalization. As early as 2019, a Google study found that people are 40% more willing to spend to receive a personalized shopping experience.
Consumers crave a more tailored experience, and brands must adapt their strategies accordingly. This trend will be especially important for companies that sell products with high price points, such as luxury goods and designer clothing.
Retailers must accept that eCommerce is becoming hyper-personalized. We are already seeing a shift in how companies use data to create highly relevant customer experiences. As businesses get smarter about how they use this data, we will see more personalized products and services that cater to individual needs and wants. This trend makes it mandatory for businesses to offer optimized eCommerce for personalization across all customer touchpoints.
The industry's most innovative brands will be able to scale up this personalization by leveraging technological tools that can learn from past experiences and make predictions about what consumers want next. This is crucial, especially among Millennials and younger consumers, simply because the generation has become accustomed to a world where technology is always at their fingertips. It's only natural that they will expect the same convenience and ease when shopping online.
7. Fractional Ownership & Rentals
Fractional ownership allows people to own a share of their transportation rather than owning the vehicle outright. This business model allows travelers to own a portion of an airplane, yacht, or villa that they can use whenever they want.
Before, fractional ownership and rentals only involved very few people and organizations. Now, it's entering mainstream eCommerce via omnichannel retail as more and more consumers are becoming very interested in this new business model.
Whether you're new to this trend or already aware of it in your industry, your business must carefully consider how fractional ownership and rentals will further develop. And from this valuable insight, you must take into account how this emerging purchase model will impact your eCommerce marketing strategy.
For example, American Express recently unveiled Send & Split, a new feature of their mobile app. You can use this tool to buy any product or service — virtually anything that the payment company covers — that you'd like to use or share with other people you know.
Simultaneously, you can ask your co-buyers for their share of the costs, thereby forming a small fractional ownership of a product or service.
Ironically, retailers used to consider the rental-retail model as a potential threat to their operations. Now, it offers a significant opportunity for expansion and growth.
8. AR Boosting the Customer Experience
Augmented reality is one of the most exciting technologies out there, and that's why retailers use it in their marketing strategies. With the rise of AR and virtual reality (VR), eCommerce has rapidly changed. AR is predicted to transform how consumers shop in 2023.
By using AR, brands can provide customers with better information about products they're interested in. For instance, if you want to buy new shoes, you might look up a pair that catches your eye online. With AR, you can see how those shoes may look on your feet in real time.
Businesses can use AR to show you how a product will look on you and even provide you with more information about the item. This could be anything from reviews to customer testimonials and everything in between.
Moreover, AR and VR will help businesses deliver a better customer experience. By using these technologies, brands can provide their customers with immersive experiences that make it easier to interact with products. For instance, if you're looking at furniture online and have a question about an item's color or size, AR could help you visualize what it would look like in your home.
9. The Rise of Curated Commerce
The rise of curated commerce is one of the top trends shaping eCommerce in 2023. There's a reason why so many people are flocking to third-party curators like Amazon, Google, and Apple. They provide shoppers with the highest quality products at the lowest possible price, thanks to their massive scale and ability to negotiate discounts from suppliers.
However, you should note that curated commerce's emergence is not just a trend; it's an actual industry. Thousands of curated online stores now offer handpicked products and accessories from dozens (or hundreds) of brands. These stores appeal to consumers because they offer convenience and variety and provide expert advice on what to buy.
They're also a boon to brands. The curation process can help you find new customers, reach new markets, and increase sales. And even if you're not a brand that sells its products through curated commerce, there are still ways to take advantage of this trend.
For instance, you can build an online store that curates products from other brands. You can also provide expert advice on what to buy — or even offer a subscription service where customers pay monthly for personalized recommendations.
10. Social Commerce
Social media has grown by leaps and bounds from being a tool to connect people with family, relatives, friends, colleagues, and like-minded individuals digitally. These platforms have become the new go-to place for shopping and are evolving into full-fledged eCommerce sites with unique features.
For example, Instagram introduced shoppable posts in 2017 and now offers a variety of advertising options to brands that want to reach consumers on the platform. Social commerce is also growing because it's easier than ever before — all you need is an internet connection.
According to a recent eMarketer report, social commerce will go beyond $56 billion in total retail sales in the US. For Instagram alone, eCommerce transactions in this leading social media platform reached $1 billion in 2018. Social media's influence on eCommerce is expected to grow, especially with the rise of influencer marketing and its ability to improve brand awareness and drive sales.
Takeaway: eCommerce will change in many different ways within the next five years.
Thanks to various disruptive trends, the eCommerce landscape looks set for a major transformation over the next couple of years. While it's true that many factors influence online shopping trends, we believe the above trends will be driving eCommerce forward over the next few years.
Ecommerce has become more mobile, personalized, and focused on social commerce. Businesses will further leverage AI and AR, and most will shift their focus to offline shopping and local markets. The industry will also witness and embrace the emergence of third-party sellers, fractional ownership, and curated commerce.
By following these trends and drawing on successful examples, market players can effectively navigate and take advantage of an increasingly competitive environment.