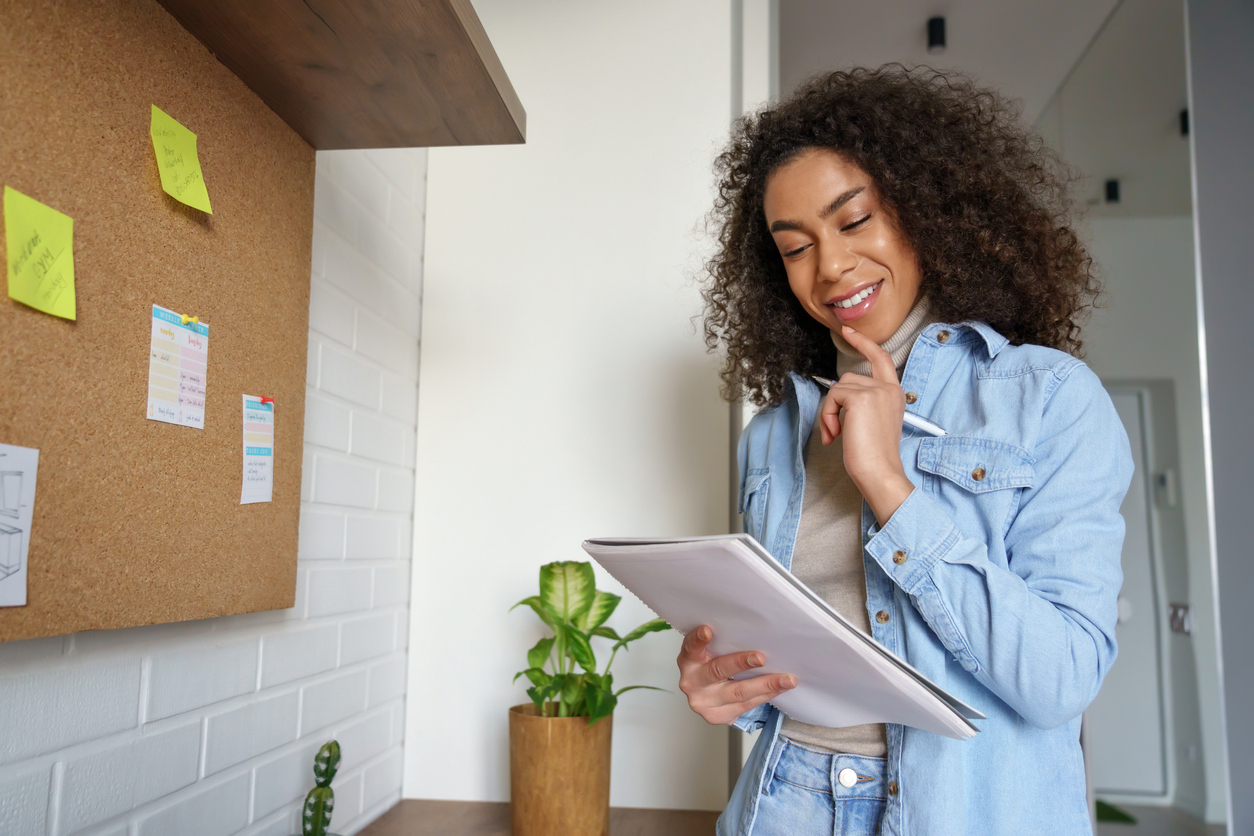 It takes a lot of work to start a business, but to an entrepreneur, there are few things as rewarding. Building a profitable business from the ground up, and seeing it thrive, is a goal shared by everyone who feels that entrepreneurial spark.
However, being excited to get your business moving doesn't mean it takes any less work. Sure, it may not feel like work if you're really passionate about it. But there's still a ton to manage, and you don't want to forget anything. Being excited can even make you more likely to overlook something.
Your business's launch is never the time to rush. Our Shift4Shop launch checklist can serve as your guide for ensuring your launch goes off without a hitch.
Why Do You Need a Launch Checklist?
Never underestimate the value of good planning. Just as your business plan served as the foundation for starting your business, your launch checklist is a blueprint for ensuring that your eCommerce website goes live without issues.
But good planning doesn't just prevent unforeseen problems. It can also help you discover new opportunities you may have overlooked.
A launch checklist will guide you through the final steps in launching your website, and act as a reference point to help you ensure you haven't skipped anything.
Your Checklist for a Flawless Shift4Shop Store Launch
1. Check Your Products
Depending on the number of products on your eCommerce website, this step may take a while. But it's crucial to make sure you haven't made any mistakes in your product setup. Any items with incorrect descriptions, pricing, or categorization could cost you sales and disappoint new customers.
Take a quick look at each product in your catalog and ask yourself the following questions:
Is the product priced correctly?
Is the description accurate, unique (not copied from a distributor's site, if any), and free of typos?
Are the product images working and sufficient to show off the product? (We'll be taking another look at images later, as well.)
Is the product in the right category and subcategories (if any)?
Are the product options or variants set up correctly?
Usually it will only take a few moments to check each product, but if you have a large catalog, you may want to recruit others to help with the review. It's always useful to have "fresh eyes" on your website anyway!
2. Set Up Your Crucial Pages and Policies
Customers don't like shopping from a business that doesn't provide any information about who they are and where they're located. If you followed our guide on How to Build an eCommerce Website, you probably already created an About Us page. If not, do so now, and tell the story of your business to help humanize you to customers. (Shift4Shop stores automatically include a premade About Us page, but you should customize it with your own details rather than keeping the sample information.)
Your store policies also need to be fully implemented and explained on your website before you launch. Going live without clear policies set up can result in everything from unsatisfied customers to legal issues, so make sure they are ready! Important online store policies include:
Privacy Policy
Terms and Conditions
Return Policy
Cookie Notifications
If you need help creating these policies, check out our Free Business Tools for automated policy generators. You can use these generators to quickly create generic policies for your business and then customize them as needed. Always make sure you edit the default policies to reflect your business's actual policies.
You can put all your policies together on a single page, or create separate pages for them if you prefer to do so. Make sure they are all linked in your site's footer.
3. Add and/or Review Your Contact Information
Even if you've included contact information on your About Us page, you should make sure it's as easy as possible for customers to find (and of course, that it's accurate). Visitors to your site should have quick ways to contact you regardless of whether or not they've become customers yet.
Create a dedicated Contact Us page that includes your business address, phone number if you're able to take calls for your business, and hours of operation when someone will be available to answer. Shift4Shop also includes a built-in CRM (Customer Relationship Manager) module, which lets shoppers fill out a form to submit a message. If you would prefer to use another CRM solution, you can integrate your store with a variety of software — check out our eCommerce CRM apps.
Live chat is also a popular solution for online stores today. Some CRM software already includes a live chat feature, but other live chat apps are also available. Just like with phone support, make it clear on your site if your live chat will only have a representative available during certain hours.
4. Set Up and Review Your Shipping and Tax Settings
Shipping and taxes are other settings you'll want to ensure are fully, accurately set up before you launch. If you make a big mistake here, you'll be off to a poor start. You could end up with tax penalties or angry customers who can't receive an order!
Double-check your shipping settings and look for any possible errors:
Are you charging the right rates?
Is your site properly connected to your shipping carrier(s)?
Have you accidentally left an inappropriate shipping method on any item (like next day air for a product that requires ground freight, or free shipping on a product not intended to be shipped for free)?
Have you excluded any shipping destinations that you cannot ship to, whether for legal, logistical, or financial reasons?
Once you've reviewed your shipping settings and corrected any mistakes, look at sales tax.
Taxes can be confusing, especially with evolving sales tax rules for eCommerce. You may or may not need to charge sales tax in certain areas. If you have any doubts whatsoever, it's best to contact a professional. Once you're sure about how much sales tax you need to charge and to which customers, you can set it up with Shift4Shop's built-in eCommerce Sales Tax Automation tool. Or, you can use another integrated sales tax software solution like Avalara.
5. Review Email Notifications
Your Shift4Shop store will send out two major types of email notifications. There are the emails that go to your customers, like order confirmations, and the emails that go to you to let you know an order has been placed.
You want to make sure you're receiving notifications from the get-go, so you can send orders out as soon as possible. Make sure your email settings are correct so your emails will arrive at the right address. Consider setting up push notifications on your phone so you can catch emails as they come in.
Now for the emails that go to your customers. You can set up a fully automated email campaign with our built-in tools, or use a third-party software solution. Shift4Shop integrates with several popular email marketing software providers including MailChimp, AWeber, and more.
6. Set Up Analytics
The purpose of analytics for eCommerce is to arm you with information you can use to improve your online business. You can learn where your customers are located, how they found your website, which products they looked at, and much more. Don't miss the opportunity to have analytics set up from day one.
Your Shift4Shop store can already collect and report crucial data in your dashboard, but you should also install Google Analytics to get the most advanced information possible. Google Analytics is a necessity for any serious eCommerce business, but thankfully, it's free!
If you want to even further expand your ability to gather data about how people use your website, consider a visitor heatmaps app like Lucky Orange. This type of app provides unparalleled information like where customers click most frequently, which parts of the site they are reading, and even lets you record visitor activity so you can see the exact moment when they may abandon your site. By having this set up from the beginning, you can learn as much as possible as early as possible — and make improvements right away.
7. Connect to Your Chosen Sales Channels
Sure, you want customers to shop from your website. But there are numerous other ways a shopper could discover your business, and that's where multichannel selling comes in. Multichannel eCommerce means listing your products for sale on multiple marketplaces or sales channels, so customers can still buy from you without visiting your website.
Shift4Shop integrates with numerous sales channels, including:
Best yet, with inventory synchronization, you can manage all your sales from your Shift4Shop dashboard so you won't need to increase your workload.
There are a couple things to keep in mind when setting up your sales channels. One is that not all products are appropriate for all channels. For example, Houzz is specifically for home improvement products, furniture, and décor. Amazon, Facebook, and eBay won't allow you to sell anything that goes against their policies, like vape products. Just make sure you have a full understanding of each channel's policies before attempting to sell on that channel.
The other thing to keep in mind is the synchronization process. Uploading your products to these channels requires your product data to be structured in specific ways. Shift4Shop exports your product data in the correct format for each sales channel. However, you will need to update your product feeds yourself, or you can opt for a product data feed management solution.
8. Optimize All Your Images
Images on your website can affect loading speeds. Even though Shift4Shop doesn't charge for bandwidth, you'll want to make sure your images are lightweight so they load as fast as possible. Images also offer SEO opportunities you'll want to take advantage of.
Fast-loading images not only improve the experience for your site's visitors, their boost to your page speed contributes to better SEO rankings. To ensure your images load quickly and efficiently, Shift4Shop will automatically resize them when you upload them. You can edit the dimensions your images are resized to in your dashboard by visiting Settings >General >Store Settings. You can also check out our Product Image Tips guide.
Another chance to use images to improve your SEO is by giving your images descriptive names and alt text. The image's filename itself can impact SEO on some occasions, and the alt text is a great place for keywords. Be aware that alt text also serves accessibility purposes, such as for people visiting your site with a text-to-speech program, so your images' alt text should also describe the image as well as possible while still using keywords.
9. Audit Your Site's Content
A content audit is a detailed examination of your website's text. The purpose here is to look for (and correct) errors like spelling mistakes and broken links. You may also want to test your content for readability. Breaking up paragraphs and shortening sentences can be a big help in making your content easier to read.
10. Develop a Marketing Plan for Launch
Launching your business is already a big event for you, but you can make it into one for future customers as well. Build your eCommerce marketing strategy before you launch so you can jump right into it.
Since you're creating your strategy pre-launch, you have an opportunity to work your launch itself into your marketing. The best way to do this depends on your industry and your budget. For example, you could buy paid advertising about your upcoming grand opening, or you could start creating content on social media to build up anticipation. It's up to you which methods you use, but also keep your demographics in mind — if your target customers are older, it would be better to buy Google and Facebook ads than to make TikTok videos.
11. Test, Test, Test!
You're almost there. The last thing you'd want is for every part of your website to be perfect, except for your payment processing or checkout being broken or otherwise hindered. That would lead to the dreaded cart abandonment and serious disappointment for you and your customers. So, now it's time to run some test orders!
Your checkout needs to work seamlessly and quickly on every device. So, go through the checkout process on multiple browsers, desktops, smartphones, and tablets as you can. If possible, get a few testers who are unfamiliar with your store. They're more likely to spot a confusing issue.
Here's what you need to look out for while testing checkout:
Does checkout run smoothly and quickly?
Is it easy to check out regardless of the device being used?
Is checkout confusing in any way, like easy-to-miss required fields?
Can shipping and payment methods be chosen appropriately?
Does payment go through as it should?
If you have any problems or need additional testing, Shift4Shop support is here to help you out.
Launching Your Store
Once you're sure everything is ready, all you need to do to launch your online store is to connect your domain name to your Shift4Shop website. If we registered it for you, simply contact us and let us know you're ready to go live. If you registered your domain yourself, log into your account on your registrar's website and follow our guide to pointing your domain toward your Shift4Shop store. Give your site 48 hours for the domain to propagate completely — it often doesn't take this long, but allow enough time to be sure.
Once you've done that, congratulations! Your store is live, and your eCommerce business is launched. It's time to reach for the stars and attain the success you've dreamed of!