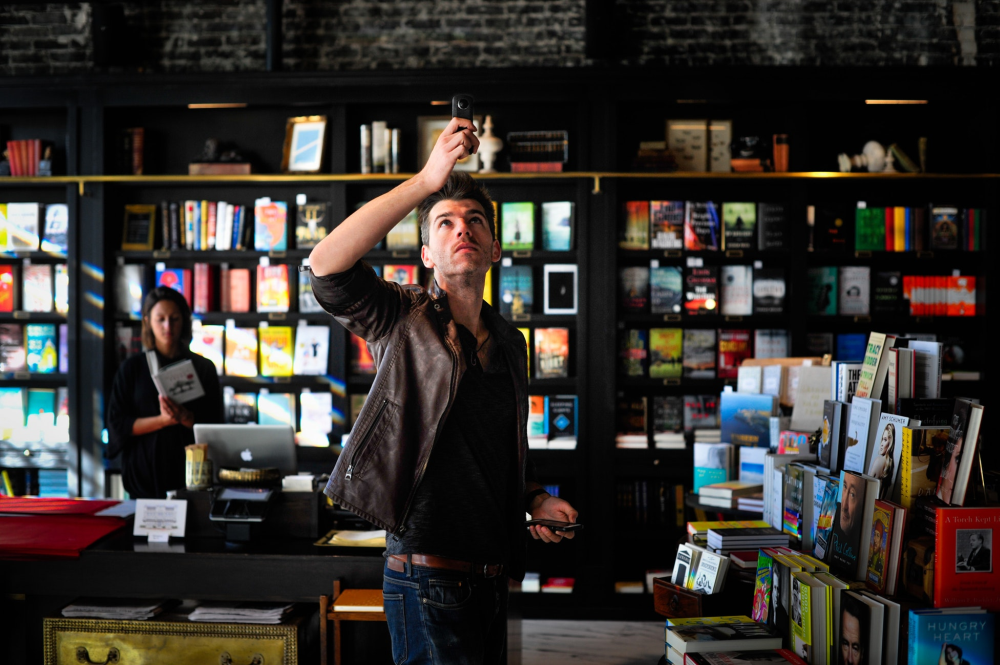 You're seeing pop-up stores more and more as you stroll through the city. They're a unique way for ecommerce businesses to reach out to customers who would never really see in person what the company is like. They're a great way for both sides to build stronger relationships with each other, a gentle reminder that the company is run by people who do, in fact, care about their customers' opinions.
In an effort to promote more personalized customer experiences, pop-up shops have become the latest business trend for businesses of all sizes. Even big, established brands take advantage of pop-up stores to offer customers products they wouldn't normally find. They're used as a channel for creativity and even collaboration. Many businesses team up with each other to create new products and advertise them to expand one another's audience.
Ecommerce businesses can and should take advantage of pop-up stores whenever possible. In an ever-increasing online market, it's important to find new ways to stand out and draw more customers in. Having a social media marketing strategy is no longer enough considering every business now has multiple pages on multiple platforms. Pop-up stores are a unique opportunity for ecommerce businesses to go back to their roots and reconnect with their customers. Here, we're going to break down five ways ecommerce businesses can benefit from pop-up stores.

1. Customers can finally meet the team
Ecommerce businesses can reach out to customers through social media, but meeting online and meeting in person are two completely different experiences. You can have a great online presence, but that only goes so far when it comes time to acquiring new leads and customers. If you have a team itching to get out into the community, but you feel like you're limiting yourselves to Facebook and Instagram Live, get out there and let your personalities shine.
Pop-up stores are small in nature, and they don't hang around for very long. First impressions matter, so make sure if this is your first time, you're making sure that whoever is managing it is going to give each customer an experience they'll remember. When they go back online to make a purchase, they'll remember what it was like going to the pop-up store, and that's going to be a significant factor in finalizing a purchase.
2. Customers can interact with products first
There's a big risk when it comes to making an online purchase: the customer has no idea what that product is going to look like or how it's going to function. As a customer, you're putting your faith in the business to give you as true-to-life a description as possible in order for you to make a well-informed purchase. Even if you watch videos, look through tons of product pictures, and read even more customer reviews, you never quite know what you're getting yourself into until you purchase it.
However, if you do decide to open up a pop-up store, you can show the customer how a product looks and works before they make the purchase. It seems silly to think of traditional business practices as an innovative marketing strategy, but there's no denying its significance. Having a customer interact with the product before they make a purchase can help personalize the overall experience in an area where ecommerce businesses typically struggle.
This also helps to speed up the sales process. Having a customer interact with a product and an agent on the spot helps to eliminate much of the time spent deciding whether or not to actually make the purchase. Ecommerce businesses deal with cart abandonment on a much higher scale than traditional brick-and-mortar businesses. Sure, pop-up shops are small and don't offer customers every single product that they could find online, but it's not hard to compensate for that loss.
3. Offer customers more exclusive items
If your customers love your products and would love to see more that doesn't quite fall in line with what you typically sell, there's no reason to tell them Sorry, we don't do that. If your team is coming up with amazing products that would sell, but they don't fit well with your customer base, you shouldn't have to feel like those ideas need to be shelved. You can use a pop-up store to sell exclusive items to people who either don't normally do business with you or want more and never get it.
This works especially well during a rebranding phase. If you're not sure if rebranding is right for you, or you're not sure if your vision relates to what people want, you can test the waters by opening a pop-up shop before making any final, potentially-permanent decisions that could do significant damage to your business. People already know pop-up shops don't last long. They're designed to be short-lived, experimental. Use that to your advantage.
It also works when you want to collaborate with other businesses. Top companies like Nike do this all the time. This helps expand their audience while highlighting the amazing things other smaller companies are accomplishing. Working with other companies can help bring new ideas to the table. Those ideas could then be incorporated into your main product line if there's an audience and demand.
4. Embracing omnichannel marketing
Having a pop-up store while running an ecommerce business is the equivalent of offering an omnichannel experience to your leads and customers. Omnichannel, for those of you who aren't on board yet, is all about combining channels together and having them work simultaneously to offer a more personalized shopping experience. Companies that offer omnichannel experiences to their customers tend to see more positive customer experiences.
As we've said multiple times already, customers who want to experience what a product is like before they purchase it online can finally do so if they happen to be near your pop-up store. While they browse through your selection, they can look at their phones to see which products they were interested in buying and check the price.
It's not always easy when starting an ecommerce businesses to embrace omnichannel because the nature of their business exists on one channel. However, using a pop-up store can change our definition of what an ecommerce business is. The more channels a business offers for its customers, the more likely the customer will use them if they're all being given the same attention.
5. Going where your customers are
Sure, you could stay in the comfort of your office knowing the majority, if not entirety, of your revenue is generated online. However, those people who buy your products online might only exist in a small number of locations. If you're a local business with a limited amount of room in the budget for an online marketing campaign, the odds of you acquiring more leads outside the immediate area of where you're located are low.
Instead of spending tons of money on email marketing campaigns and other methods of lead generation, find local fairs and events outside your comfort zone. This is a great way to attract new customers that never would've known about your business if you didn't make the effort to expand your reach.
Having an ecommerce business comes with tons of benefits, but that doesn't mean there are no downsides either. If a person wants your product, but they live across the country, they can expect higher shipping costs and a longer wait for their product to arrive. Tons of people simply abandon the purchase when they find out the shipping cost and estimated arrival date. During the holiday season, that urgency increases significantly. However, with a pop-up store, you can accommodate for that urgency and ensure your customers get what they want when they need it.
The final word
Pop-up stores are becoming more and more mainstream for many reasons. They help companies branch out from their usual product line in a very public fashion; they help companies reach out to new audiences; they personalize the customer experience in a field where personalization is hard to implement. Ecommerce businesses in particular benefit significantly from pop-up stores for these reasons.
Personalization is the key to offering a positive customer experience. That's why businesses are implementing social media marketing strategies and building integrations, such as chatbots using Facebook messenger, that make the transition between business and personal life much easier. Closing that gap makes it easier for businesses to show customers that the products they're selling can make a difference.
Unfortunately, social media is available to everyone and using it to make yourself stand out is no longer a guarantee. It's ironic how businesses are going back to traditional channels to innovate their ecommerce strategies, but at the same time, there's no denying it works. Even large companies like Nike who already have a strong outreach are finding benefits from opening pop-up shops. Opening a pop-up store should be a part of every business' strategy regardless of field or size in the future if it isn't already.