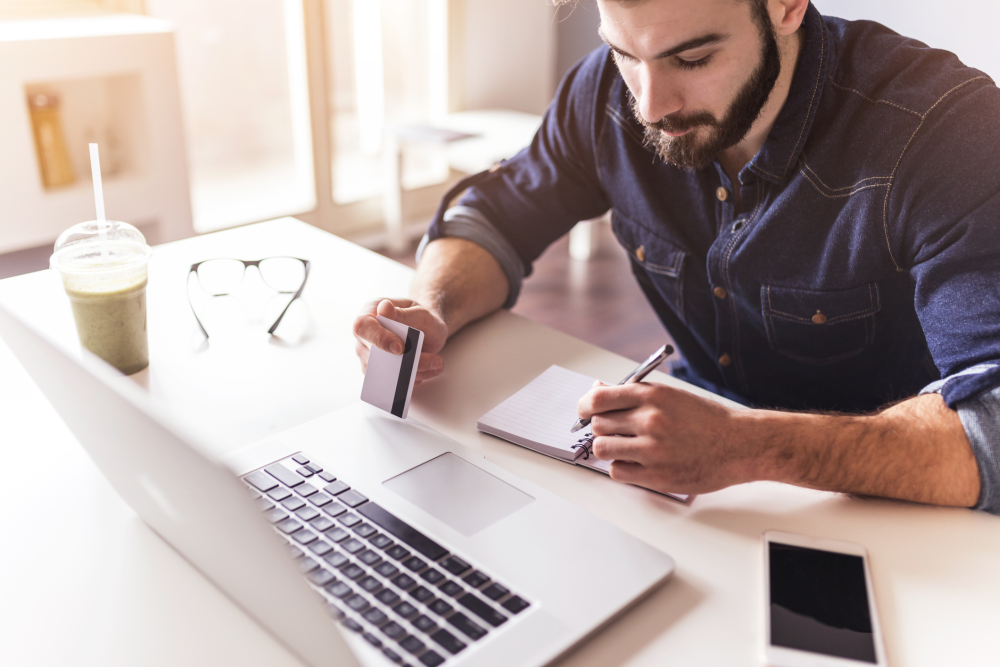 Sales on Amazon add up to almost half of all online retail sales, and that number is likely to continue to grow. For a large proportion of online shoppers, it's clear that Amazon is the first stop they make when they want to buy something.
If you're an eCommerce merchant already or if you're looking into getting started selling online, you're probably considering listing your products on Amazon.
Selling on this overwhelmingly popular marketplace can work out very well, but there are some key things you should learn before you start.
1. Who Benefits from Selling on Amazon?
The merchants who have the best luck selling on Amazon meet at least one of the following criteria:
Selling niche/hobbyist products. These types of products are less likely to be carried or fulfilled by Amazon itself.
Selling used or refurbished products. These are very popular with shoppers who just want a good deal on a product and don't care too much about shipping times.
Selling unique or original products. If you make your own products, you'll never have to worry about another seller (or Amazon itself) selling the same exact items.
The reason these types of merchants do well on Amazon is that they're not subject to some of the same levels of competition. Amazon competes with its own sellers in the majority of cases, but there are certain things they're unlikely to start carrying (like hobbyist products). You might still be competing with other sellers, but with the right niche, you can minimize competition from third parties.
2. Learn Amazon's Policies
Amazon's policies include everything from fees, to listing requirements, to prohibited items. After you sign up for a seller account, you need to familiarize yourself with all of these in order to avoid nasty surprises — unexpected expenses, removed listings, account suspensions, and worse.
The first thing you need to decide is the type of Amazon seller account you want to have. Some product categories can only be sold by Professional Sellers, while others are open to all. Read Amazon's seller registration details to get started. There's up-to-date information about fees and the differences between the types of seller account.
Other Amazon policies you need to familiarize yourself with include:
There's a lot to read, but it's important you understand these policies before you sell on Amazon.
3. The Amazon Buy Box and How to Compete For It
The Amazon Buy Box is a highly sought-after space for any listing — it's the box on the right side of the page with the "Add to Cart" button. The vast majority of Amazon sales go through the Buy Box, so landing your product in it will provide you with a significant advantage over competing sellers.
In order to compete for the Buy Box, you need to have a Professional Seller membership ($39.99/month) and become a Featured Merchant through providing excellent service to your customers. Your performance metrics, shipping speed, customer service quality, Order Defect Rate, and the length of time you've been an Amazon seller are all factored in when evaluating your potential Featured Merchant status. Obviously, it can be extremely difficult to attain this position, but it pays off astronomically for sellers who can grab it!
One more thing you should know about the Buy Box is that used products can't be featured.
4. You'll Need Reviews
Reviews are the lifeblood of any Amazon seller. More reviews mean a stronger chance at the Buy Box and a greater likelihood that other customers will be drawn to your listings. Unfortunately customers don't always feel like reviewing their purchases, but if you give them a little incentive, they're more likely to do so.
The first and most obvious incentive is simply to provide the best customer service possible — that will have customers eager to show their thanks by leaving a review of their experience. Keeping open communication with your customers also makes reviews more likely.
Regarding other incentives, make sure you check Amazon's policies so you don't unknowingly break the rules by pursuing reviews in a prohibited manner.
5. How and Why to Connect Your Products to Existing Product Detail Pages
If you've shopped for an item on Amazon that's carried by several sellers, you've seen how the Product Detail page shows you that information — it will say "Available from 8 (or however many) sellers." You can see that Amazon prefers to consolidate all available identical products into a single page to make shopping easier.
As mentioned in the Product Detail Page Rules, each product may only be listed once on Amazon. You need to list your product on the existing page, and creating a new page for an existing product will result in the removal of your listing.
6. How Amazon Determines How to Compensate for Shipping
New Amazon sellers are frequently frustrated by the way Amazon reimburses them for shipping costs. The amount reimbursed commonly doesn't match the exact cost of shipping out your items, and can be either above or below what you expected.
This is because Amazon doesn't access the exact shipping details of the transaction; instead, Amazon estimates shipping based on the locations of the buyer and seller and the weight of the product. It's an inexact estimate, so be aware and prepared for discrepancies. Make sure you list the correct weight of your items, and properly set the point of origin in your shipping settings.
7. You Won't Have Certain Shipping Methods Available Right Away
Don't get frustrated if you start selling on Amazon and discover that you can't offer overnight shipping, two-day shipping, or other premium shipping methods to your customers. Beginning sellers are restricted to using slower shipping methods.
Amazon enforces this policy to ensure that new sellers are reliable. Once you've proven yourself with a history of fulfilling orders with slower shipping speeds, you'll have the restricted ones opened up to you — and then you can start offering your customers the premium, fast shipping they'll love.
8. Learn About Fulfillment by Amazon
Fulfillment by Amazon (FBA) is a program in which sellers can ship their products to one of Amazon's warehouse facilities, to be picked, packed, and shipped by Amazon itself. FBA frees up the time you'd be using to ship items yourself, giving you more time to handle other parts of running your business, like customer service.
FBA also enables you to offer Amazon Prime shipping and helps you in your mission to get your products into the Buy Box. You can learn more by checking out Amazon's FBA Overview.
Conclusion
Becoming a successful Amazon seller starts with gaining the knowledge to form a great strategy, and learning the ropes so you know what works best. It's extremely beneficial for any online merchant to have their own online store — free of any marketplace restrictions — as a central hub for their online business. The right eCommerce software for selling on Amazon includes features like inventory synchronization with import/export capabilities, dropshipping support, FBA integration, powerful sales tools, and more. 3dcart has all these features and fits the bill perfectly for any seller looking to sell on multiple online marketplaces.
Even if you're not ready to sell on Amazon yet, you can still derive some benefit from it by implementing Amazon Pay on your 3dcart store. This powerful payment method allows customers to check out using the payment and shipping information they've stored on Amazon without needing to expose the information to another party. Checkout only takes a couple of clicks, and your online store benefits not just from the speedy checkout, but also from the trust your customer has in Amazon.
To help you learn more about selling on Amazon, we've prepared a free ebook just for you. Check it out below.